Phönix life insurance corporation
current function
trade and services
address
Grösslingová 6, Bratislava
architects
Weinwurm Fridrich, Vécsei Ignác
builders
Josef Erdély
project
1928

implementation
1929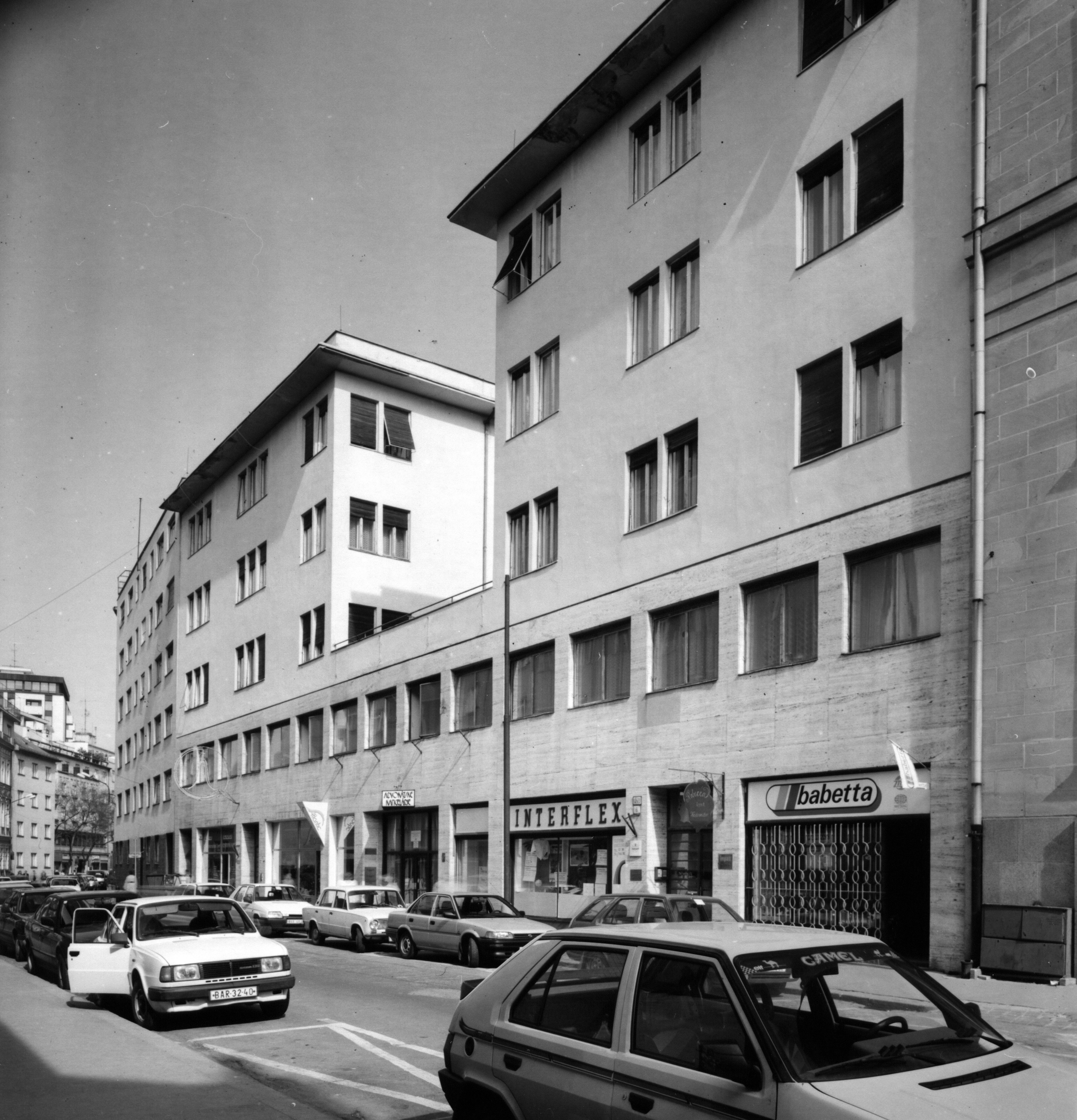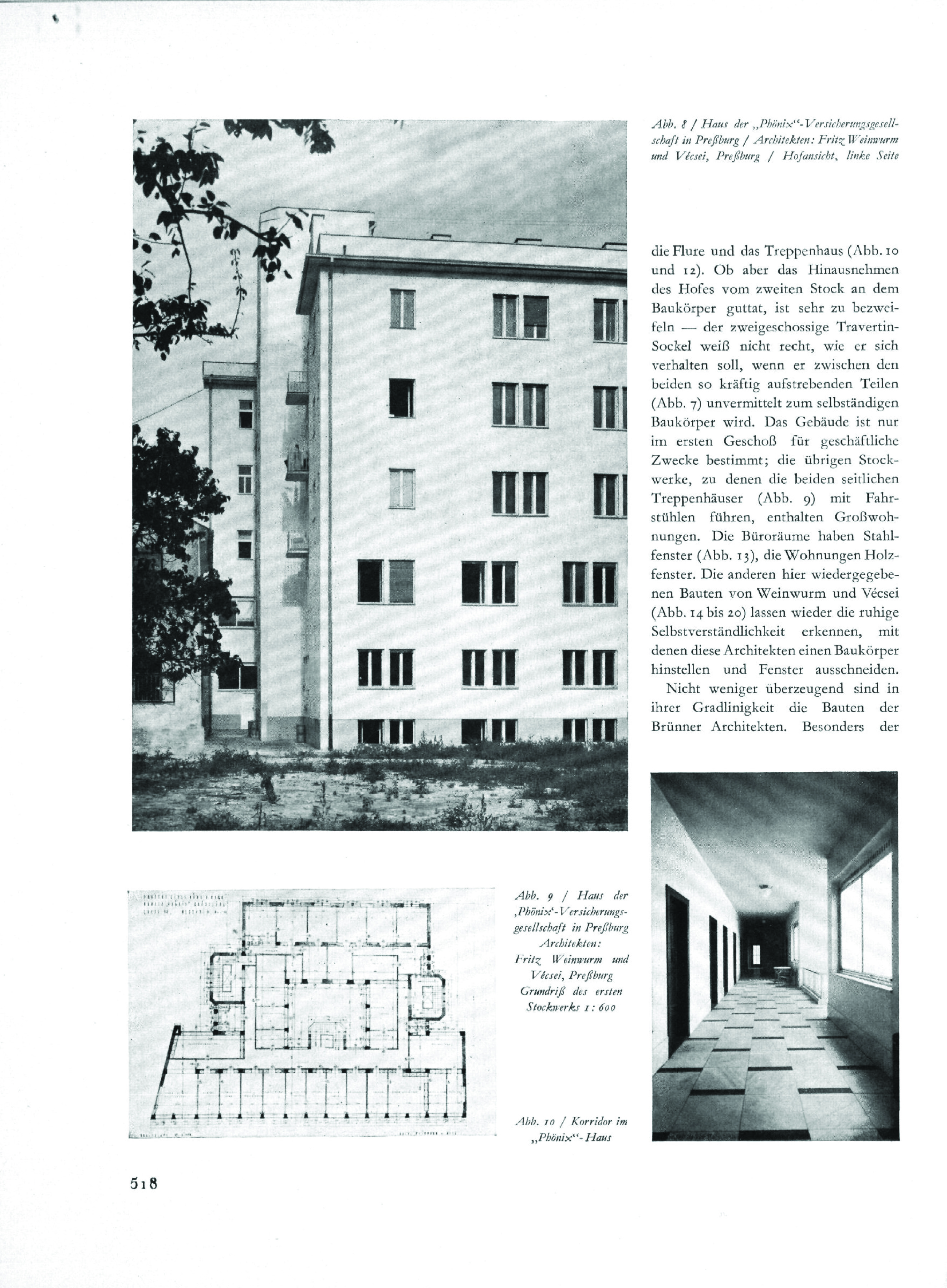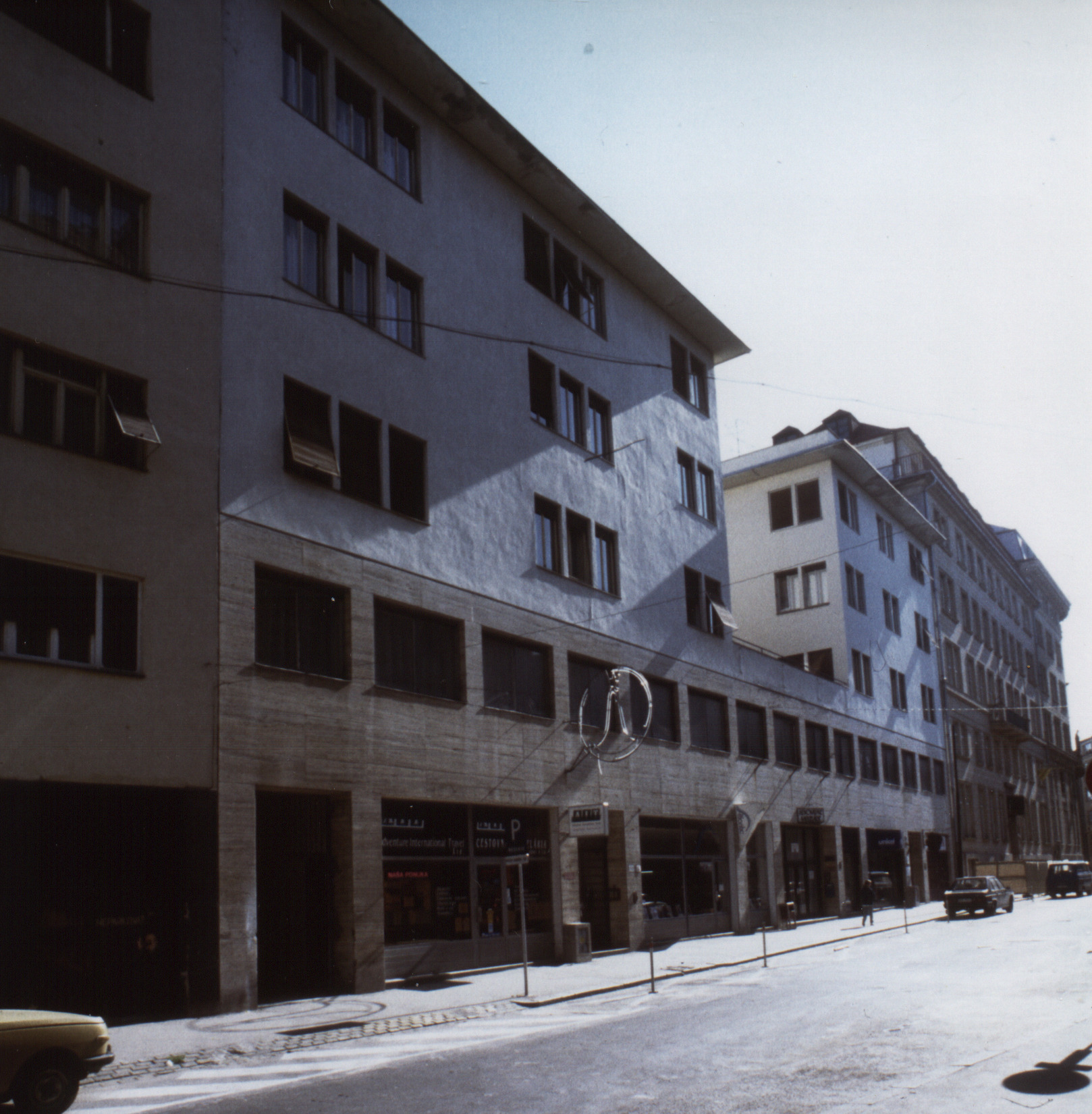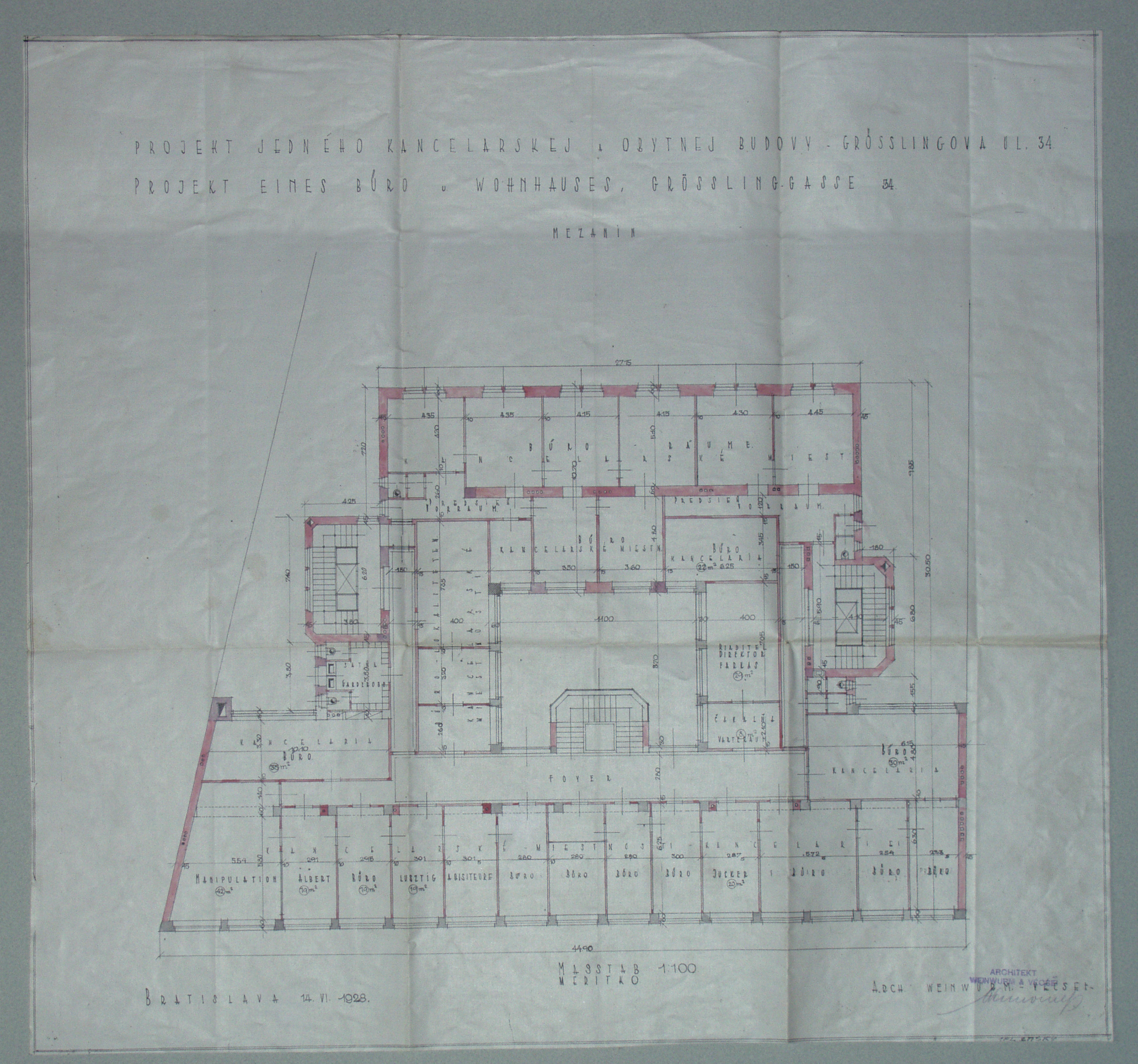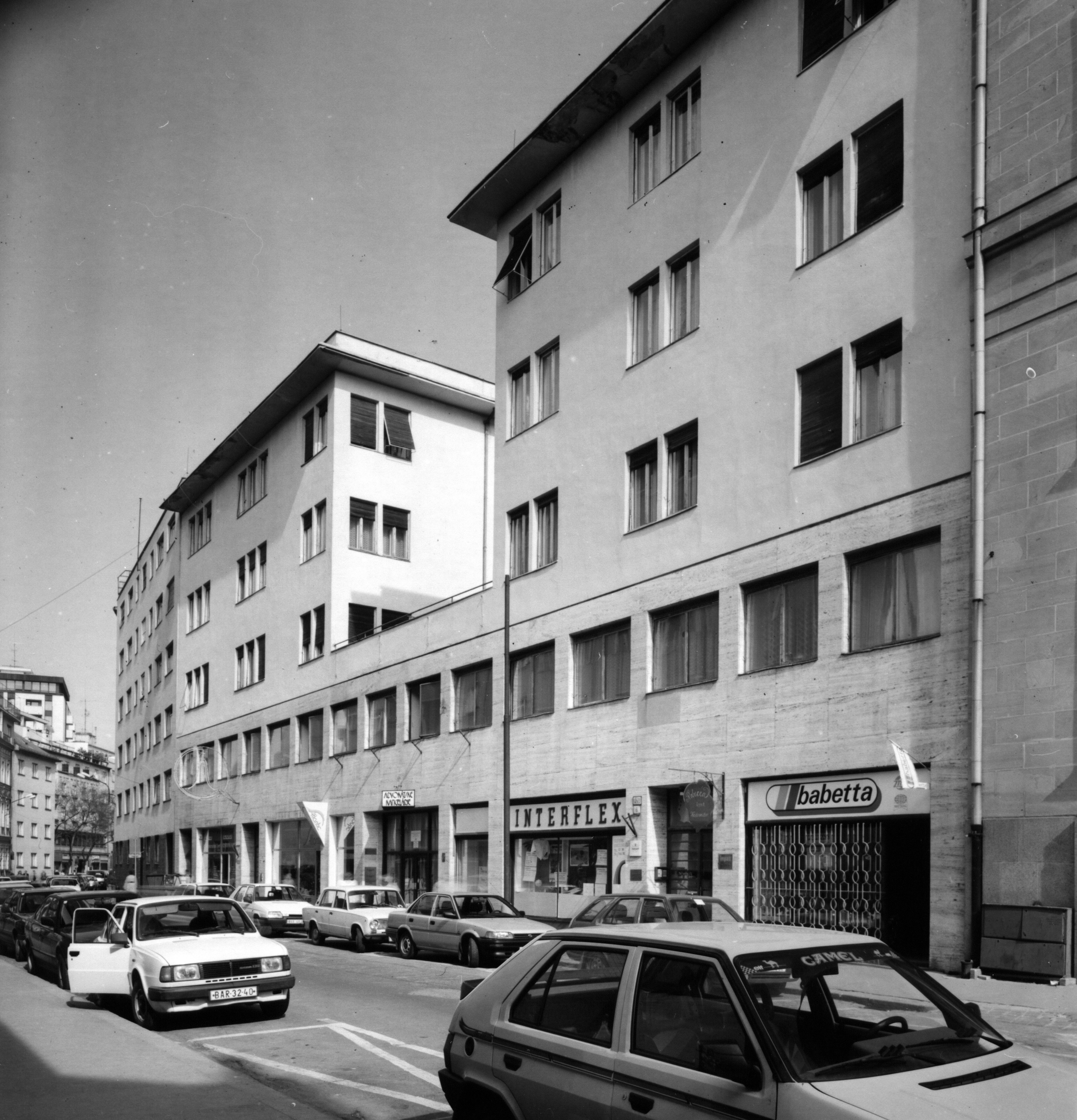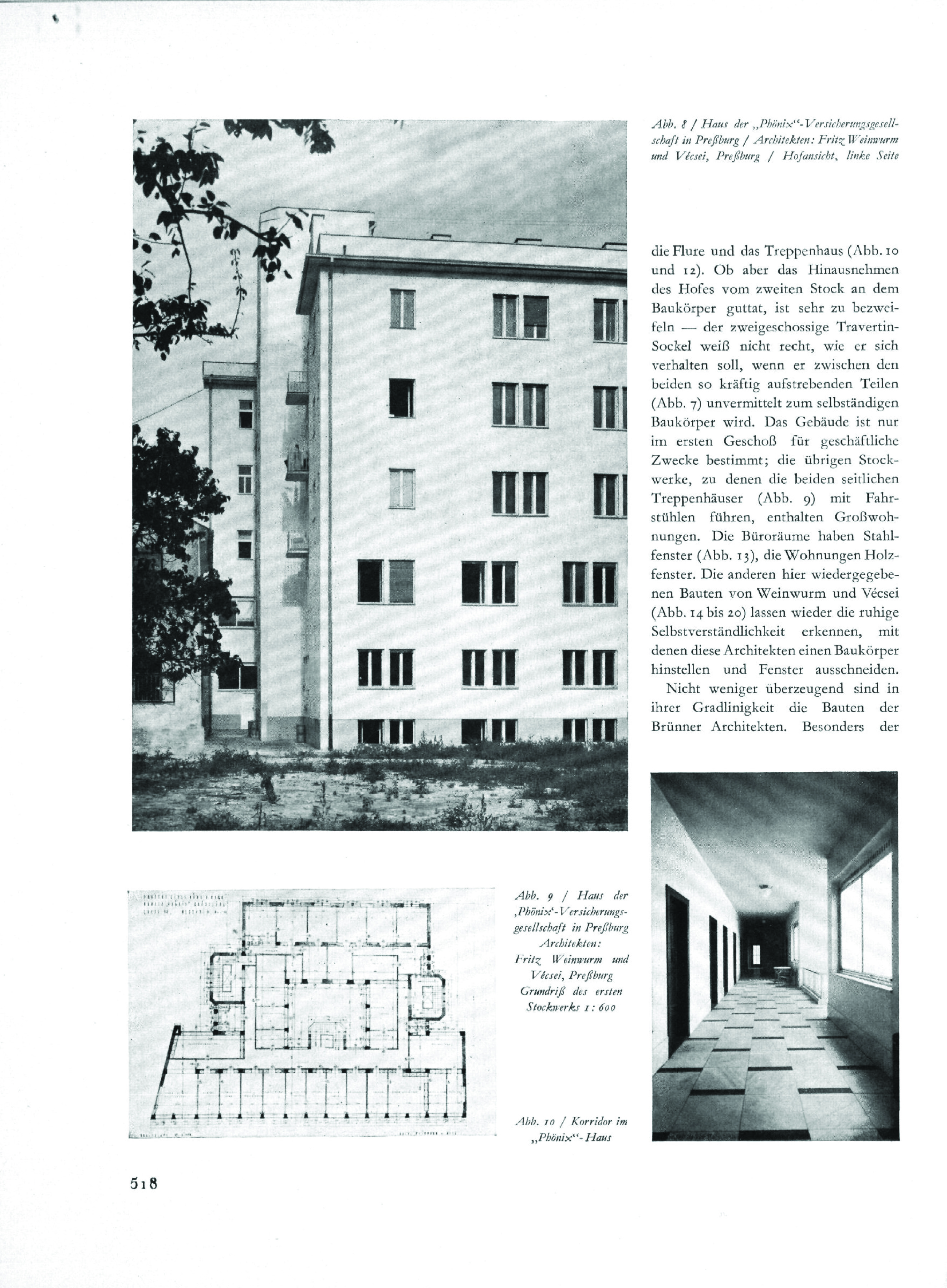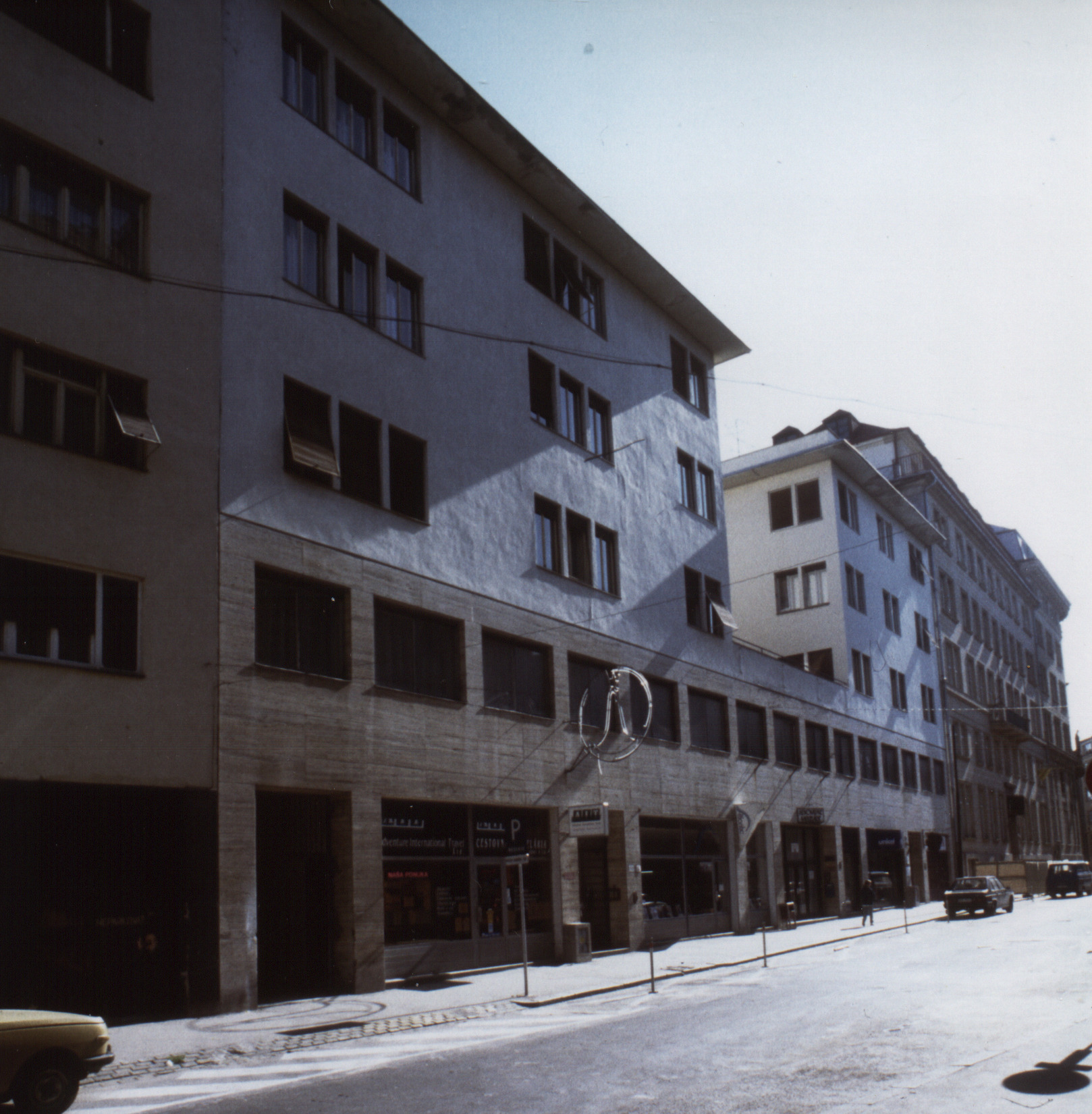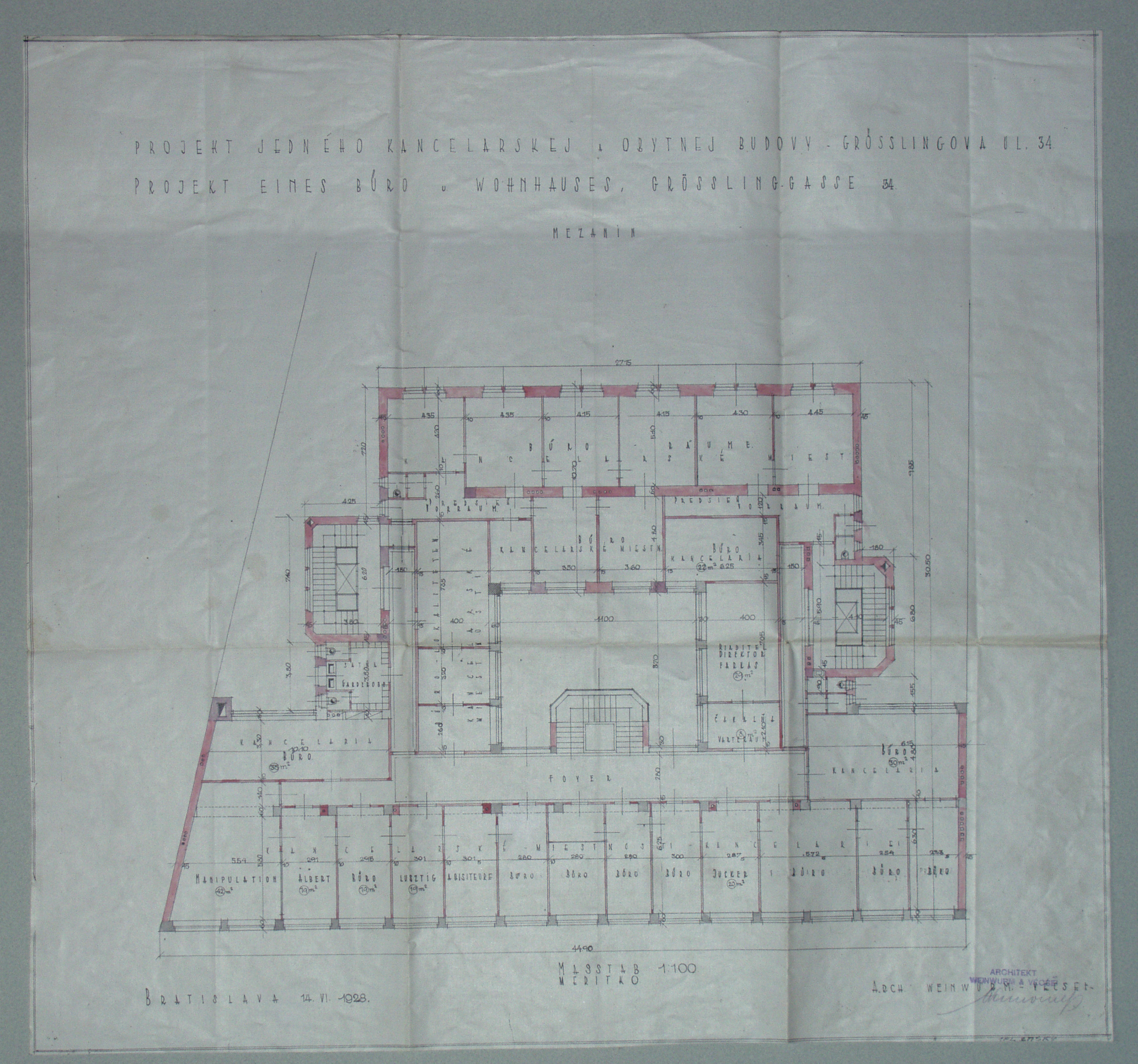 Once a life insurance company, this office and residential building is integrated within a continuous block of Grösslingova Street. Three wings with three storeys each are placed atop a two-storey compact block. The ground floor and the mezzanine above represent a constrict floor plan arrangement, connected with a central triple-flight staircase. Originally, this part served as the office spaces. The three storeys above were designed in a U-shape, opening towards the street. These are housing the apartments, accessed through a pair of staircases at the rear of the building. The structure has a flat roof, with significantly protruding flat cornice at the top. Lower two storeys with generous horizontal window openings are clad in calc-tufa (travertine). Simple conventional windows of the residential part are joined in pairs and triplets. The building belongs amongst the earliest puristic examples in Slovakia. It is characteristic for its lack of decoration and straightforward functionality, hand-in-hand with a classic grace and artistic poetry akin to works of A. Loos.
Bibliography:
Zechlin, H. J.: Tschechoslowakische Baukunst. Wasmuths Monatshefte für Baukunst und Städtebau, 15, 1931, s. / p. 511 – 453
FOLTYN, Ladislav: Slovenská architektúra česká avantgarda 1918 – 1939. Bratislava, SAS 1993, 238 s., tu s. 85 a 87.
ŠLACHTA, Štefan: Fridrich Weinwurm – architekt Novej doby. Bratislava, SAS 1993, nestránkované, 71 s., tu s. 50.
DULLA, Matúš – MORAVČÍKOVÁ, Henrieta: Architektúra Slovenska v 20. storočí. Bratislava, Slovart 2002. 512 s., tu s. 91, 92, 350.
MORAVČÍKOVÁ, Henrieta: Dva modely prijímania moderny v architektúre Slovenska: Fridrich Weinwurm a Christian Ludwig. Architektúra & urbanizmus 40, 2006, 3 – 4, s. 131 – 154.