Administrative building of the 'Fund for National Renewal'
current function
administration
address
Dobrovičova 12, Bratislava
architects
Kramár Eugen, Lukačovič Štefan
project
1947

implementation
1952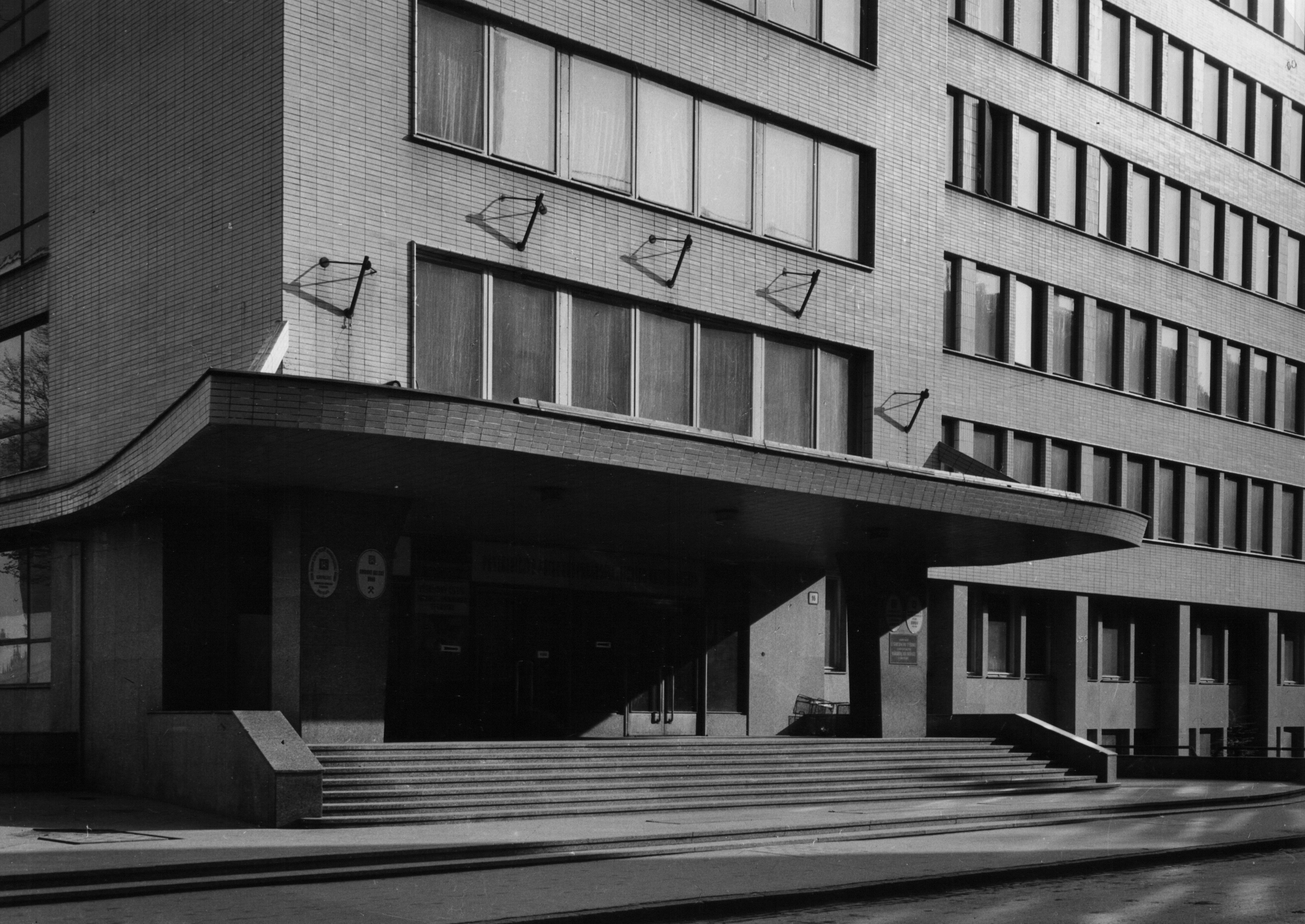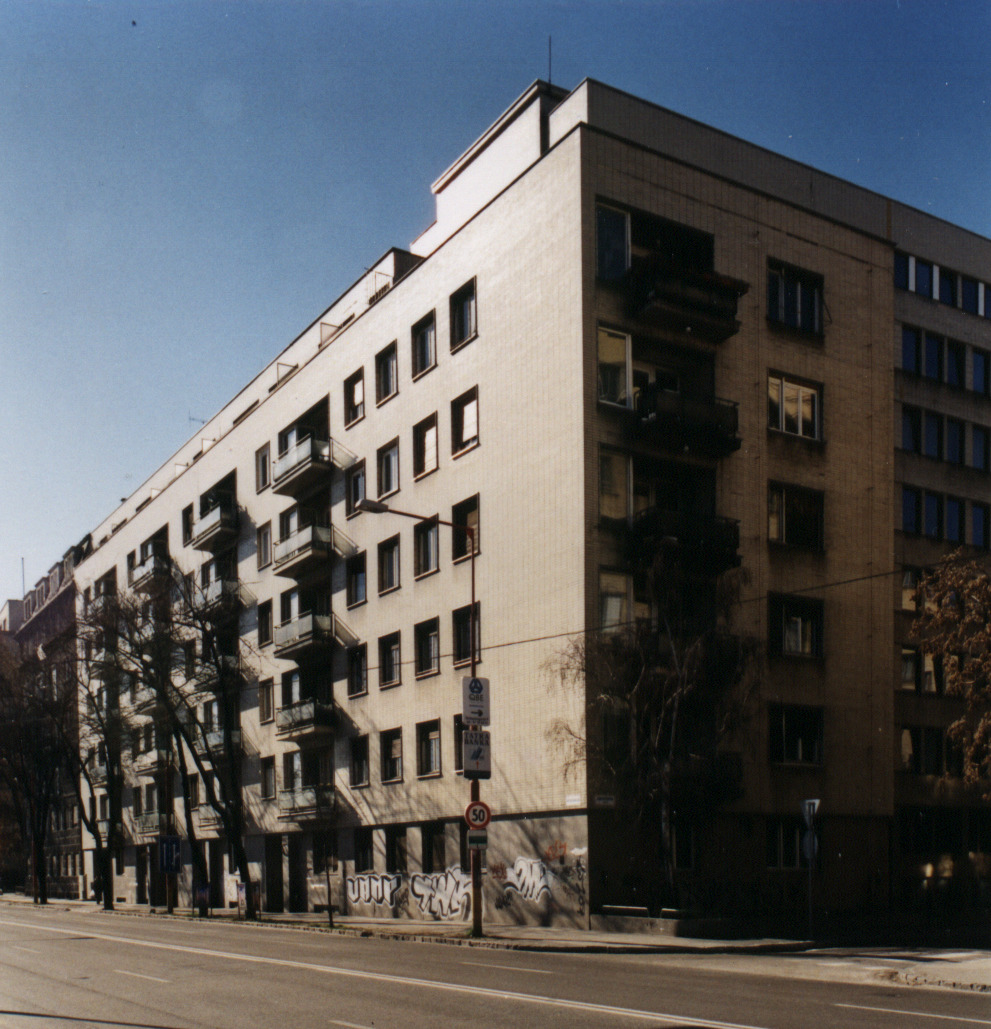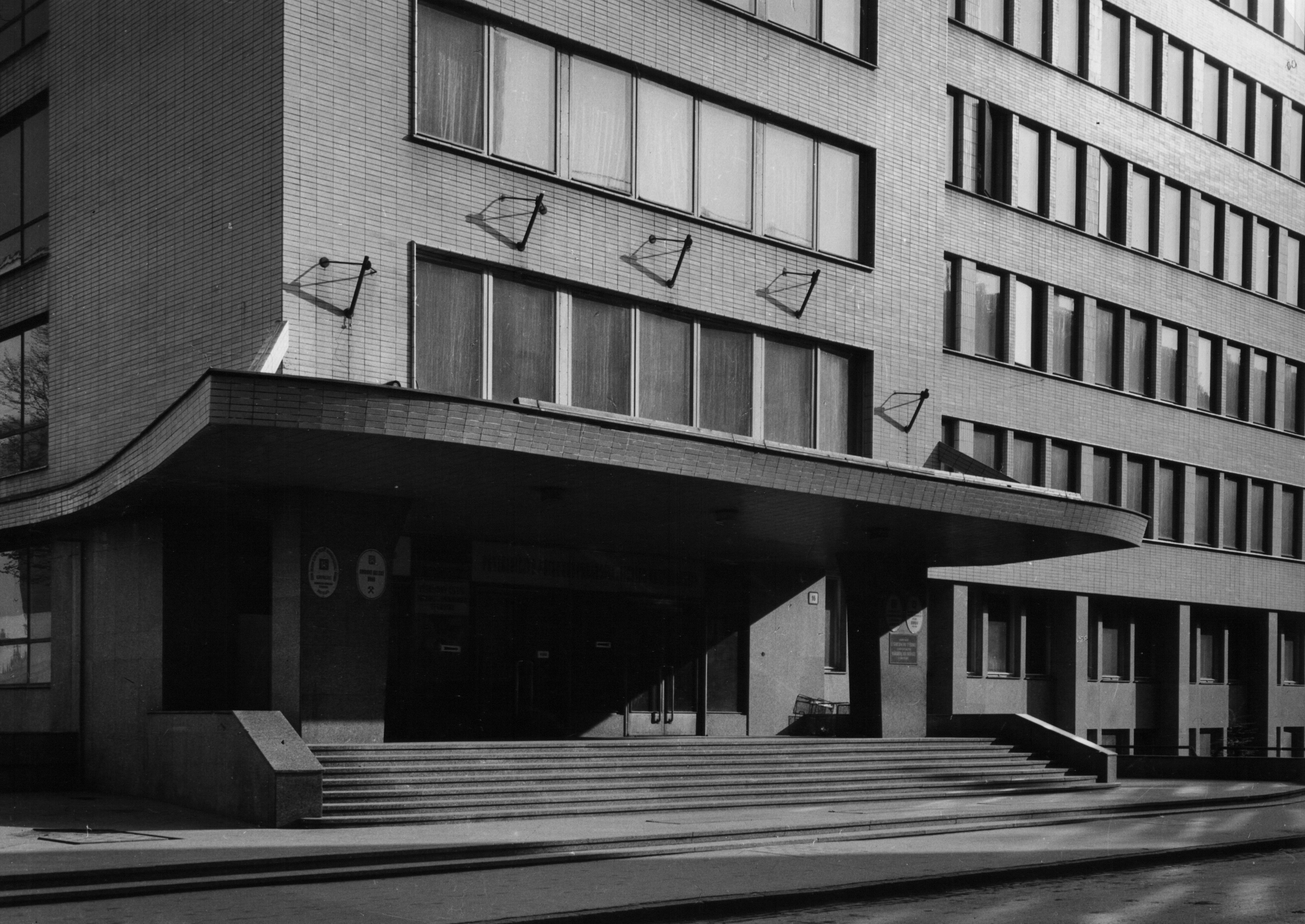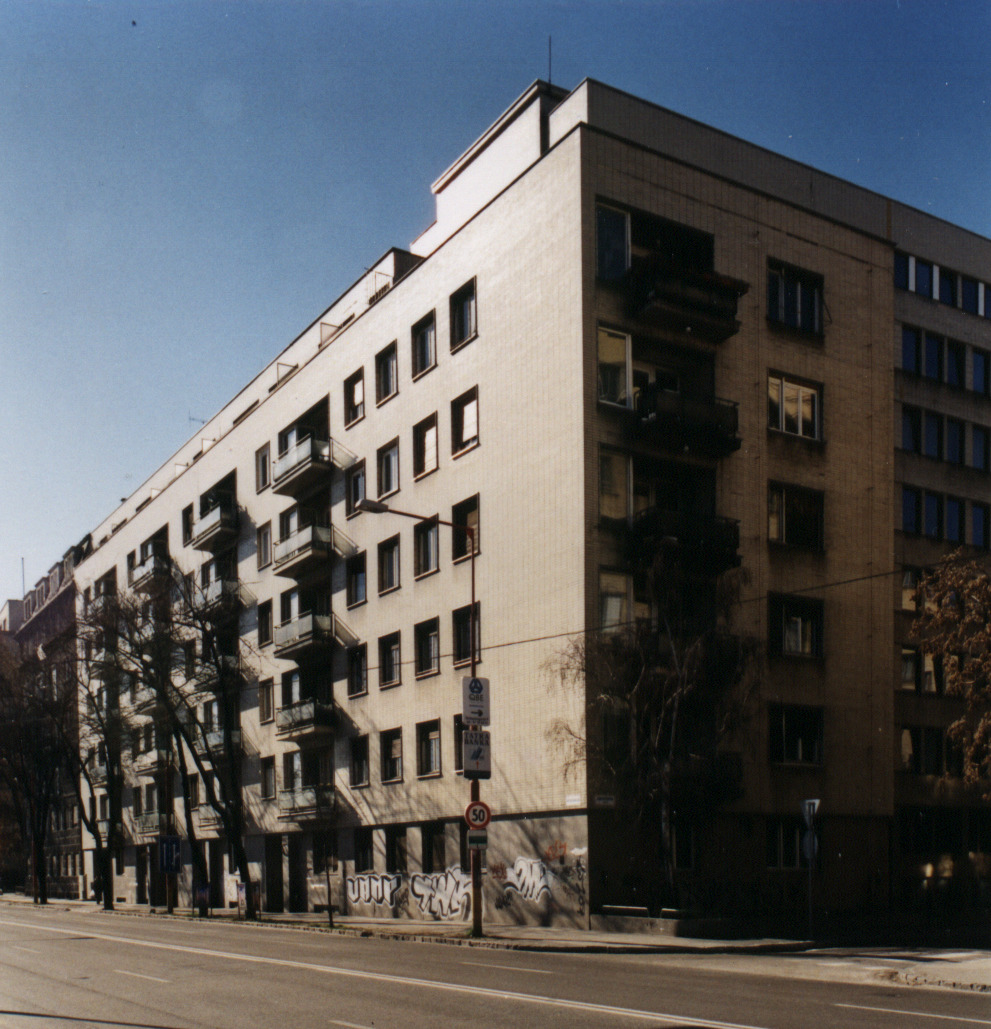 This extensive administrative block bears the characteristic signs of late postwar Modernism, and completes the section of the block completed along Dostojevského rad by the apartment building designed by the same authors (1949 – 1952). Functionally, the interior of this nine-storey office building is arranged in a tripartite fashion (offices – corridor – offices) within two separate wings. The communication system of the building develops outwards from the lower hall with gallery, which contains a still functioning 'paternoster' lift, perhaps the last one operating in Bratislava. On each individual floor, the hall space is repeated as a kind of 'respirium'. As for the exterior appearance, it is marked by the horizontal lines of the window openings arranged densely beside each other, and the ochre ceramic tiling.
Bibliography:
Architektonické dielo Eugena Kramára. Bratislava, UBS 1991, 36 s., tu s. 32.
DULLA, Matúš – MORAVČÍKOVÁ, Henrieta: Architektúra Slovenska v 20. storočí. Bratislava, Slovart 2002. 512 s., tu s. 412.
HRDINA, Miroslav: Projekčná kancelária Eugena Kramára a Štefana Lukačoviča (1942 – 1950). Architektúra & urbanizmus 39, 2005, 3 – 4, s. 149 – 164.