Residential Homes at Krizna Street
current function
housing
address
Krížna 24-28, Bratislava
architects
Cibulka Vladimír, Lacko Jozef, Škorupa Milan
project
1948 – 1949

implementation
1949 – 1950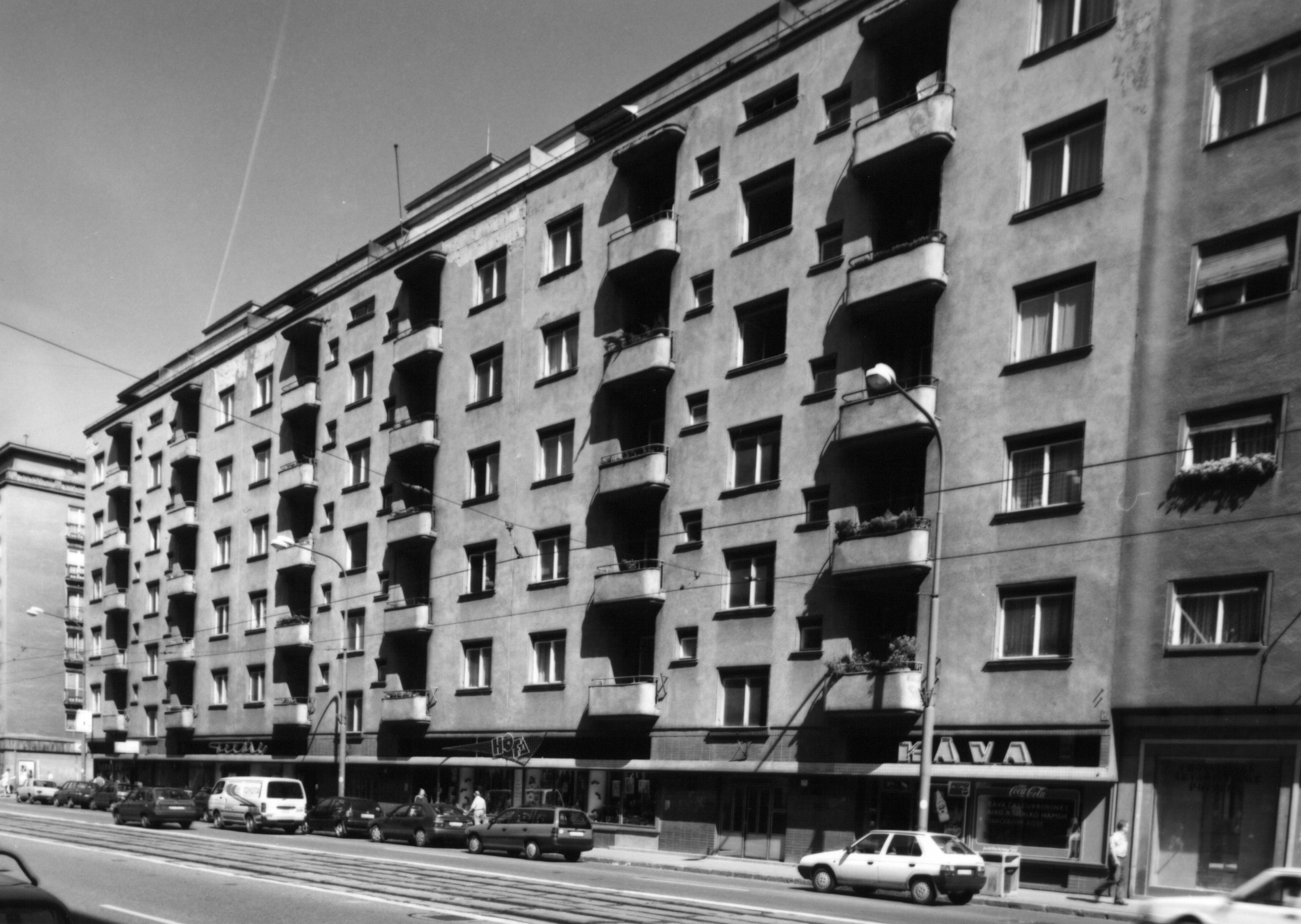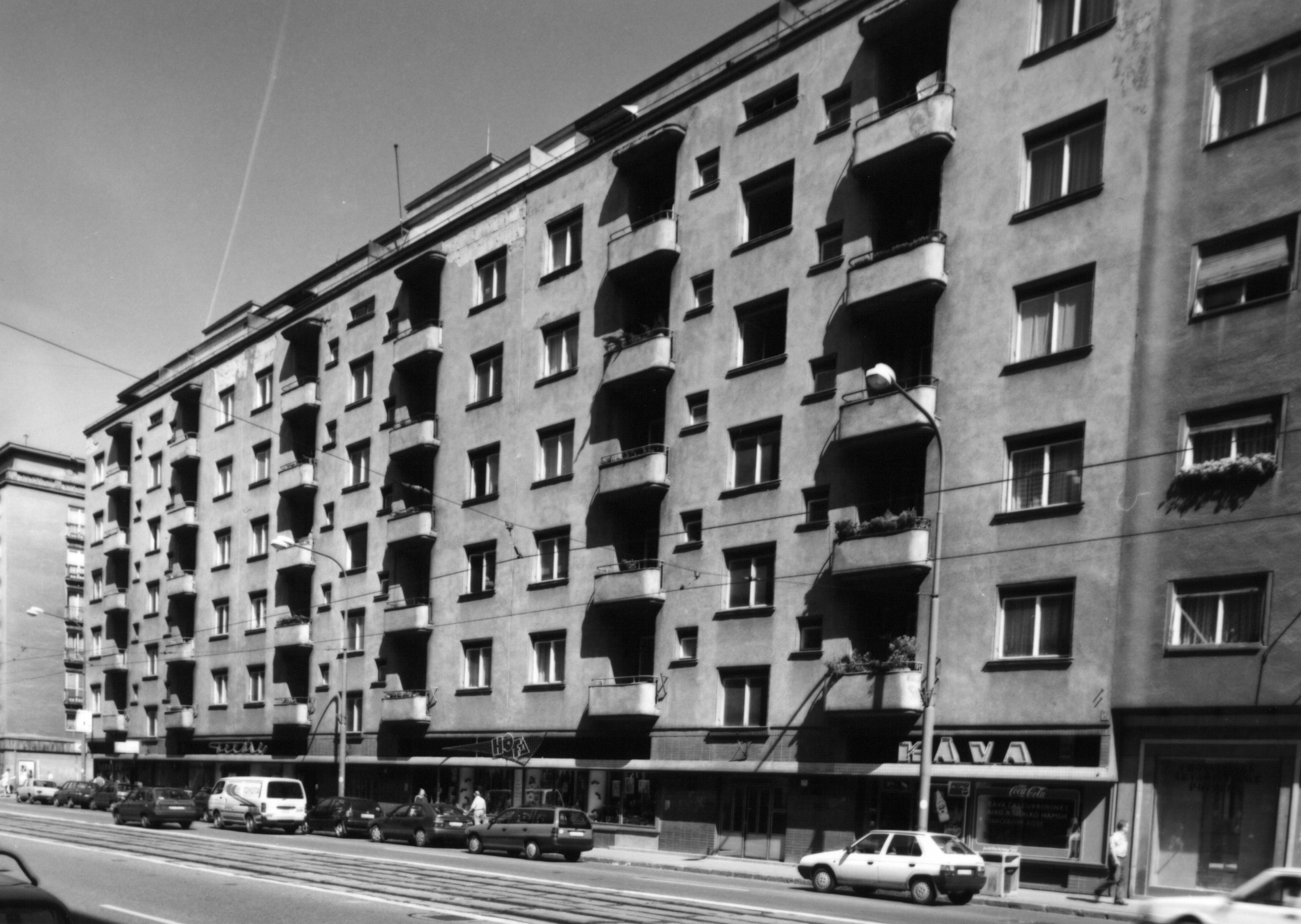 Residential Homes are one of the first post-war collective projects of the "comprehensive housing development" program. It is based on rational forms of inter-war modernism, although the geometric decoration at banisters and glazed panels already indicate the emerging creative school of the fifties. During its three construction phases, the design of 1948 has gone through a couple of changes. This mostly affected the three-wing corner building where in the left wing only two sections remained of original five. The first building, a six-storey duplex, has a boiler room in the basement serving the entire block. In the second phase, a three-section house with retail was erected, based on similar layout and artistic pattern. The last one, a corner building, has concluded the block at the corner of Krizna and Zahradnicka street.
Bibliography:
KUSÝ, Martin: Architektúra na Slovensku 1945 – 1975. Bratislava, Pallas 1976. 286 s., tu s. 53.
DULLA, Matúš – MORAVČÍKOVÁ, Henrieta: Architektúra Slovenska v 20. storočí. Bratislava, Slovart 2002. 512 s., tu s. 414.