Karlova Ves residential complex
current function
housing
address
Karlova Ves, Bratislava
architects
Talaš Stanislav
project
1964 – 1968

implementation
1964 – 1968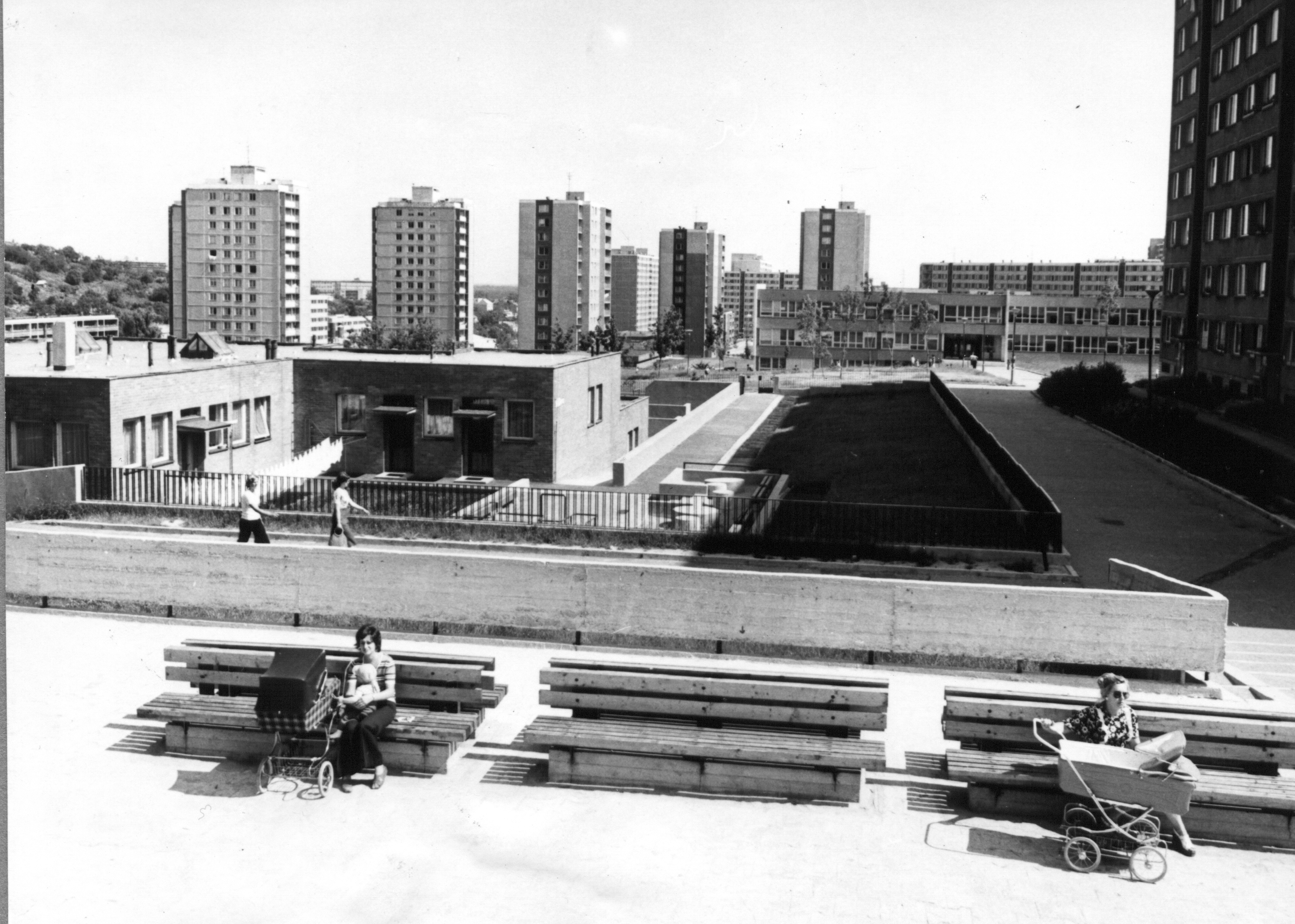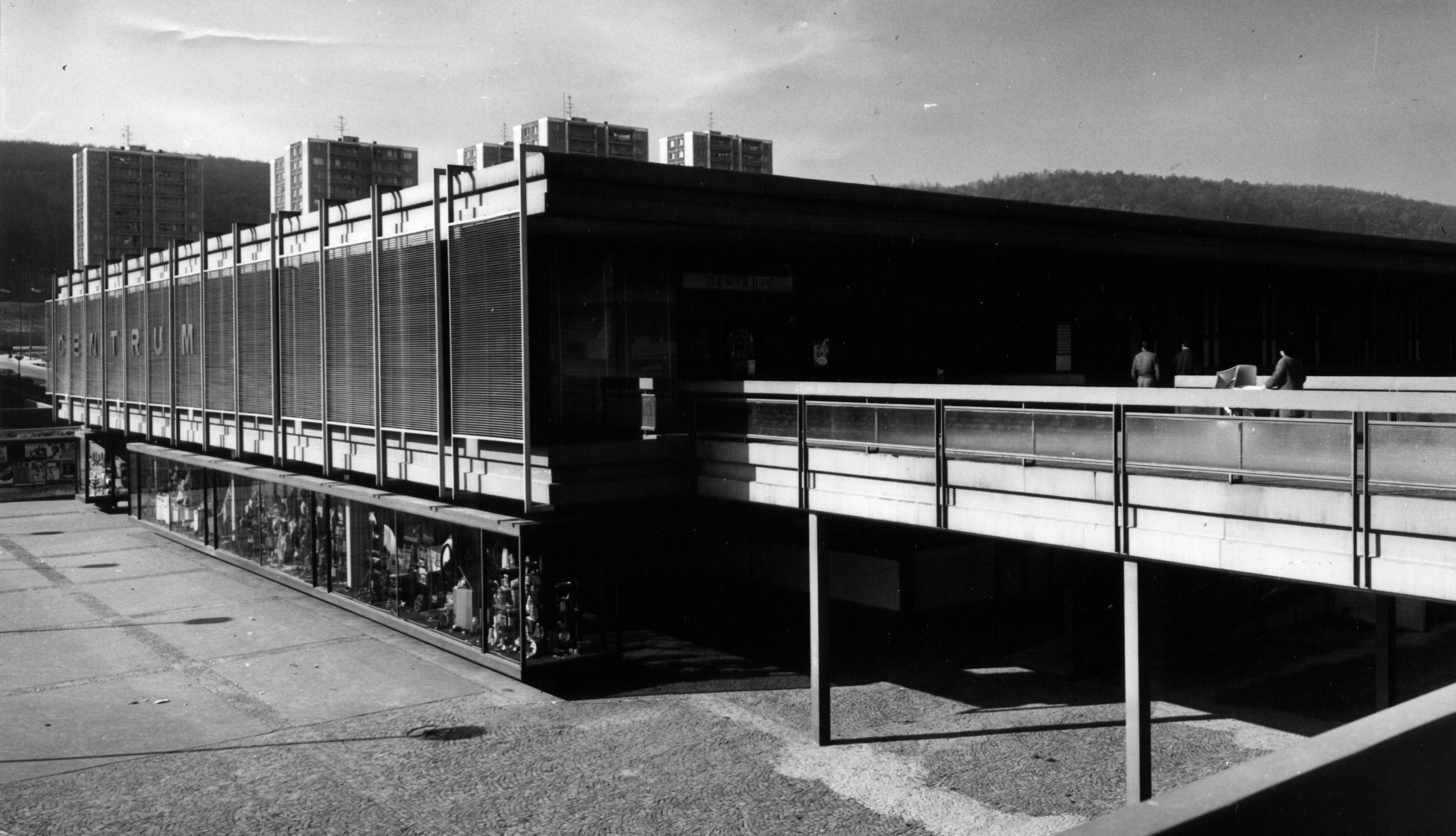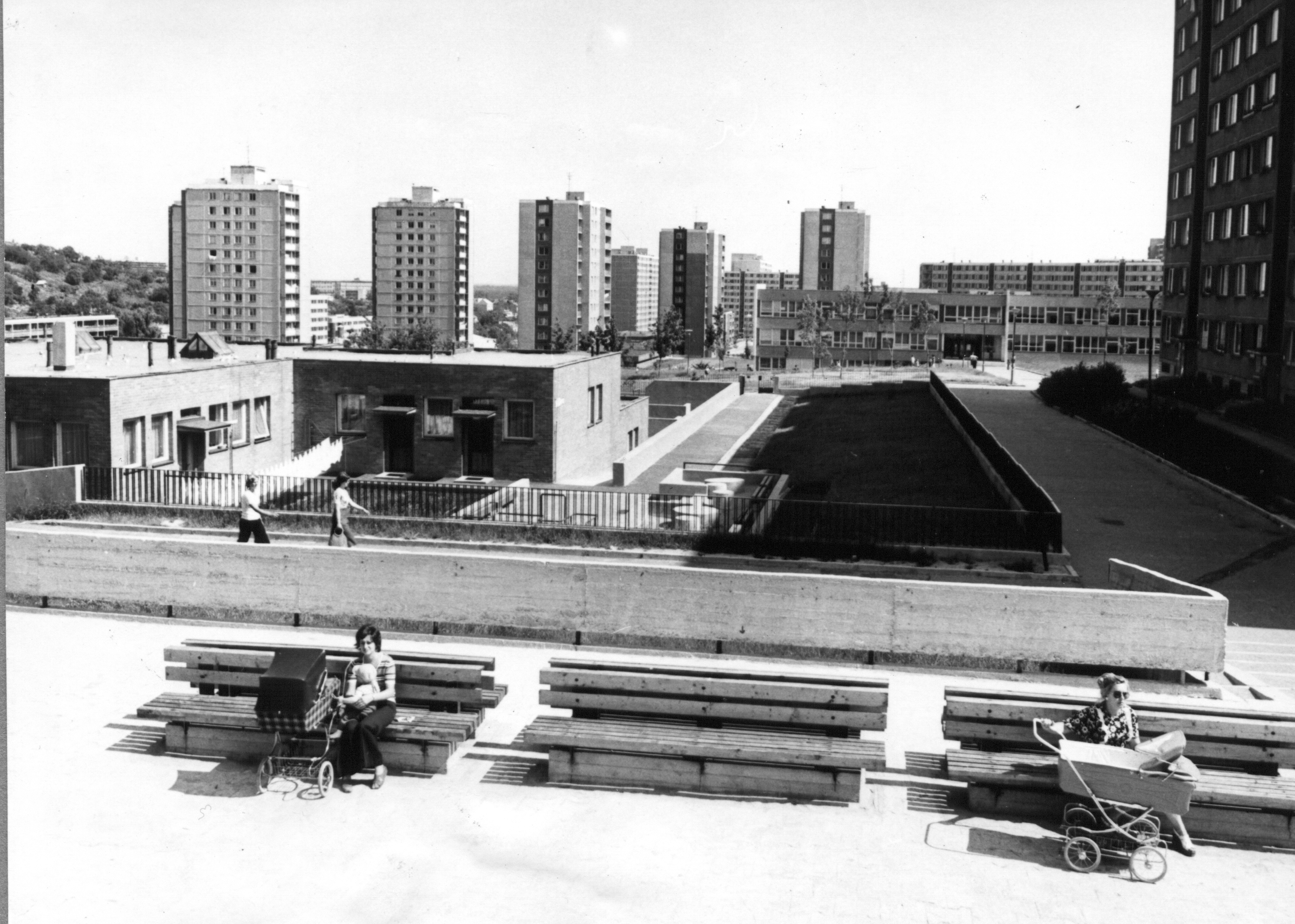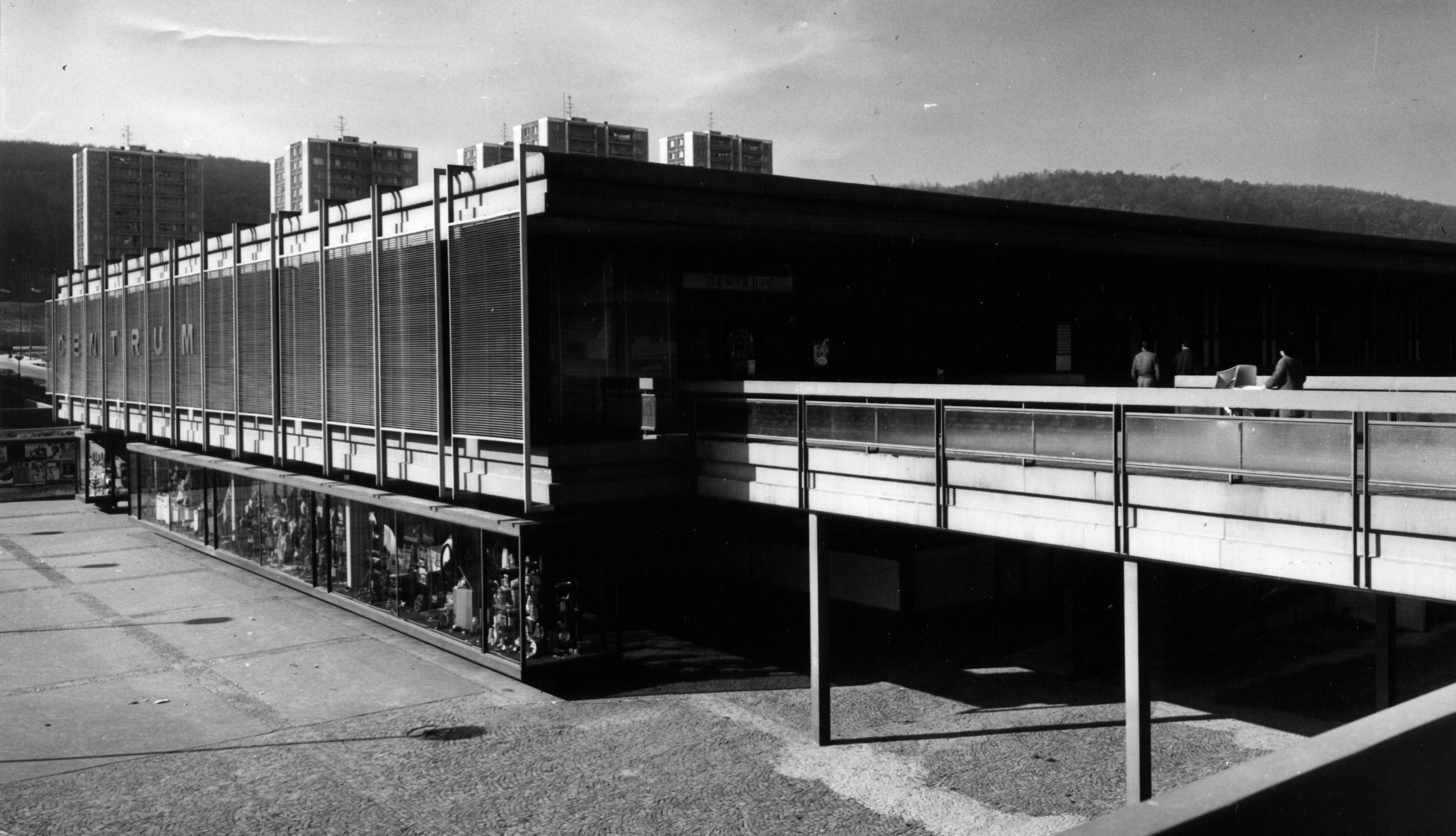 The Karlova Ves residential complex is the first prefabricated housing estate constructed in Bratislava on notably sloping terrain. At this date, the city did not have sufficient flat construction sites for building new residential areas. A detailed urban plan for the estate was prepared in 1961 (Milan Beňuška and collective). After its re-evaluation, several variation studies were commissioned, one of them was by Professor Emanuel Hruška. The final version of the urban design is the joint work of Štefan Ďurkovič, Štefan Svetko and Stanislav Talaš. A definitive design was created as of 1964, and in addition to its main architects (Talaš, Fabianek and Ružek), it had participation from several other architects.
The estate is situated in a valley on the site of the former exurban village of Karlova Ves, several small fragments of which still remain, most notably the church, originally the late-Baroque Chapel of St. John of Nepomuk. The main communication axis of the complex is Karloveská ulica, containing the tramline that forms the major public transit link to this part of the city. Organically adjoining Karloveská ulica are the focal points for public facilities, making use of the principle of "bi-level segregation" of pedestrian and automobile traffic. The architects planned the estate as a sharply gradated composition of masses, allowing them to formulate one of the most spatially diversified housing complexes in the city. The characteristic shape of the urban structure is a single block with a U-shaped outline, formed by two four-storey apartment blocks, determining a specific semi-public interior courtyard. A kind of counterweight to the blocks are the higher slab-forms built close by. Adding to the variations of the setting are the groups of two or three higher tower-blocks, which form a compositional accent and orientation point in the estate as a whole. Much use is made of greenery, in the form of a thick network of "micro-parks" in the individual courtyards and other public spaces. Several buildings, not only public but also residential, were built in Karlova Ves using non-standardised designs, and using technologies other than prefabricated concrete panels. Thanks to this feature as well, the area is much more heterogeneous than the typical estate of the era. Even shortly after completion, the estate received a number of professional awards for architectural and urban design.
Bibliography:
KUSÝ, Martin: Architektúra na Slovensku 1945 – 1975. Pallas, Bratislava 1976. 286 s.
RUŽEK, Karol: Mezonetový dom na Jegorovovom námestí. Projekt 18, 1976, 8 – 9, s. 18 – 19.
DULLA, Matúš: Sídlisko Karlova Ves v Bratislave. Projekt 30, 1988, 10, s. 15 – 20.
DULLA, Matúš – MORAVČÍKOVÁ, Henrieta: Architektúra Slovenska v 20. storočí. Bratislava, Slovart 2002. 512 s.
MORAVČÍKOVÁ, Henrieta – DULLA, Matúš – DORICOVÁ, Slávka – HABERLANDOVÁ, Katarína – TOPOLČANSKÁ, Mária: Panelové sídliská v Bratislave a ich univerzálne a špecifické súvislosti. Architektúra & urbanizmus 40, 2006, 1 –2, s. 73 – 96.
Panelové sídliská v Bratislave: Stručný prehľad. Architektúra & urbanizmus 40, 2006, 1 – 2, s. 97 – 113.