Building of the State Foreign Trade Corporation
current function
administration
address
Dr. Vladimíra Clementisa 10, Bratislava, Bratislava
architects
Konček Ferdinand, Skoček Iľja, Titl Ľubomír
builders
Komgrap, Juhoslávia
project
1969

implementation
1971 – 1972

reconstruction
2003 – 2005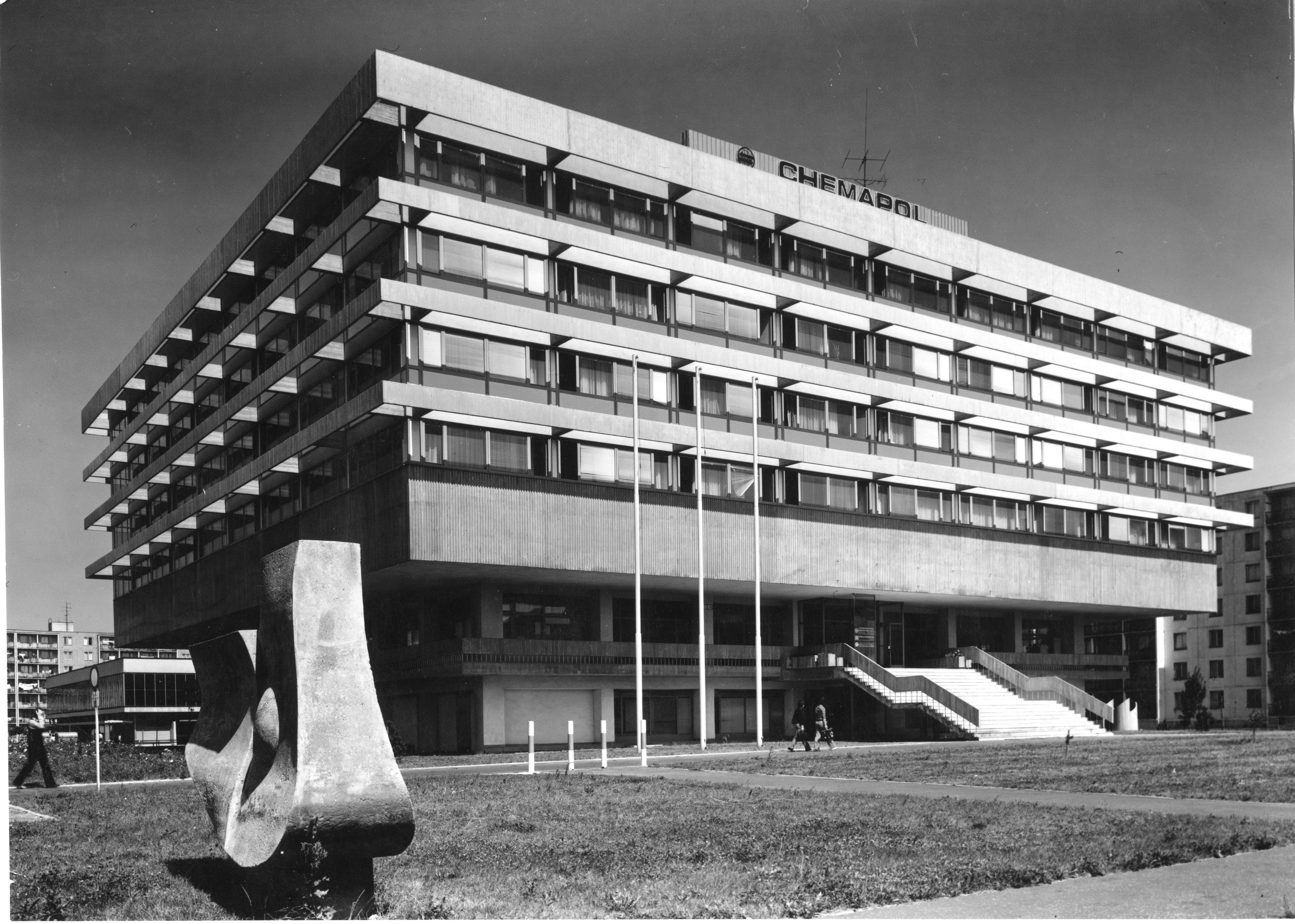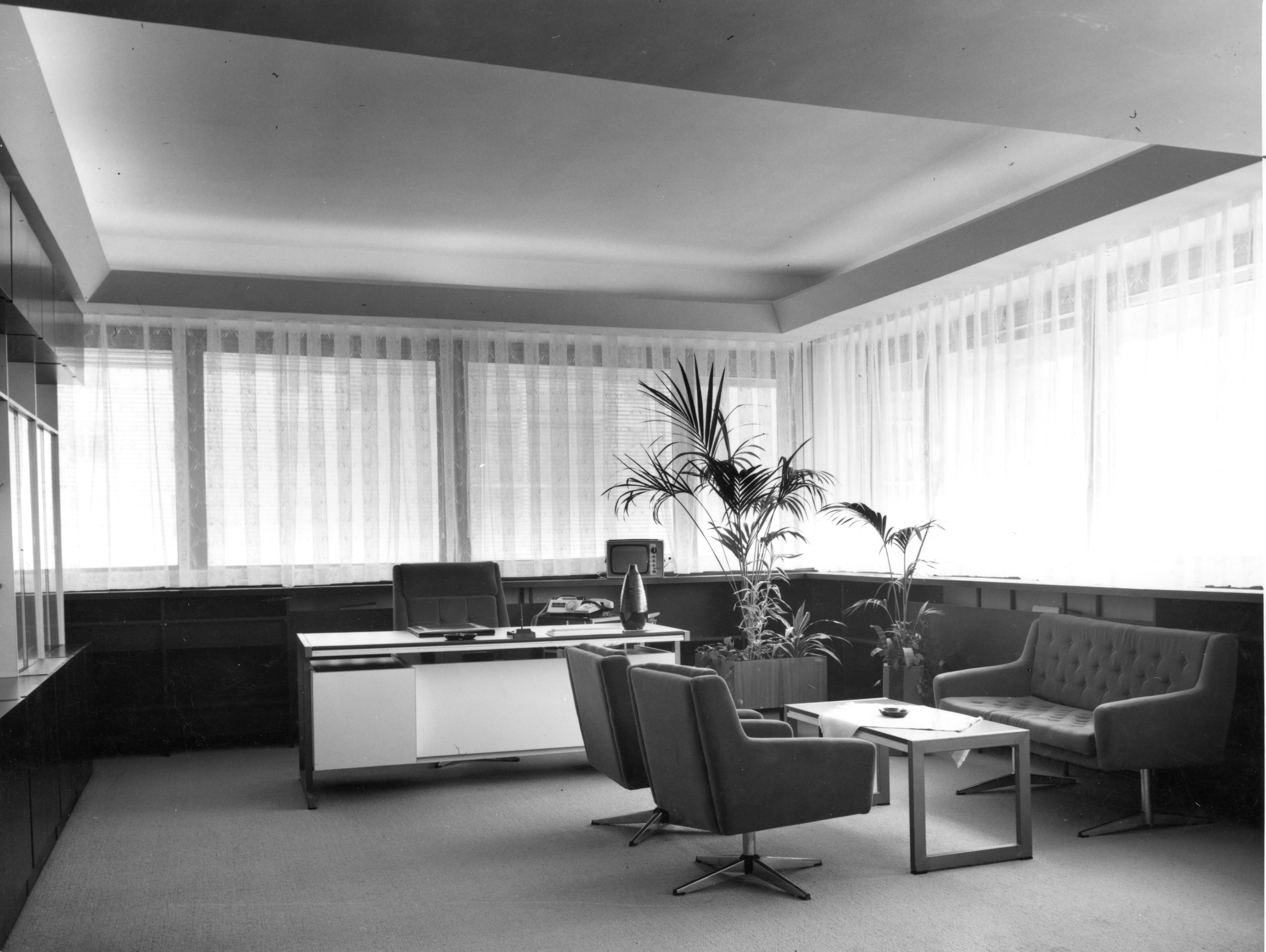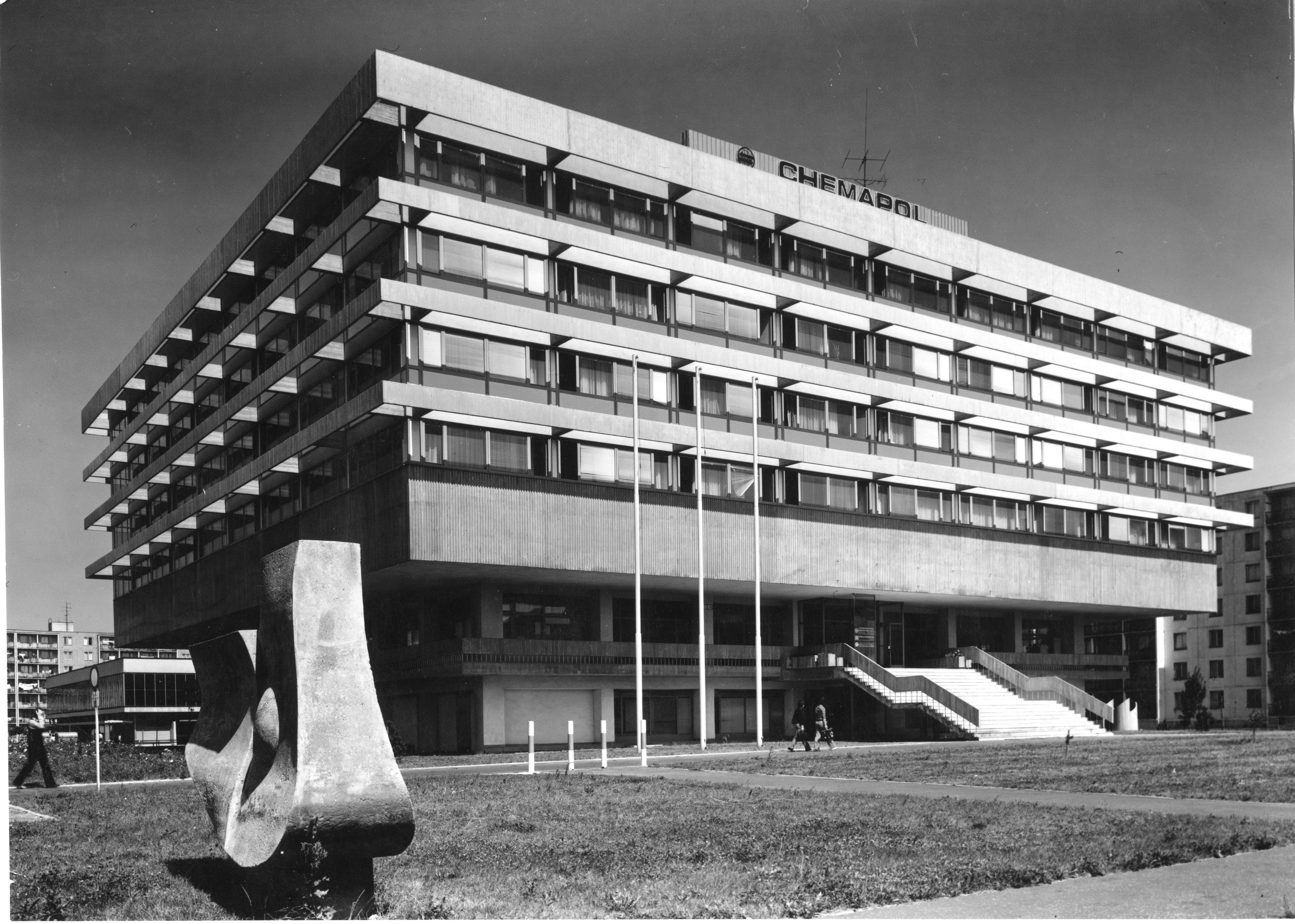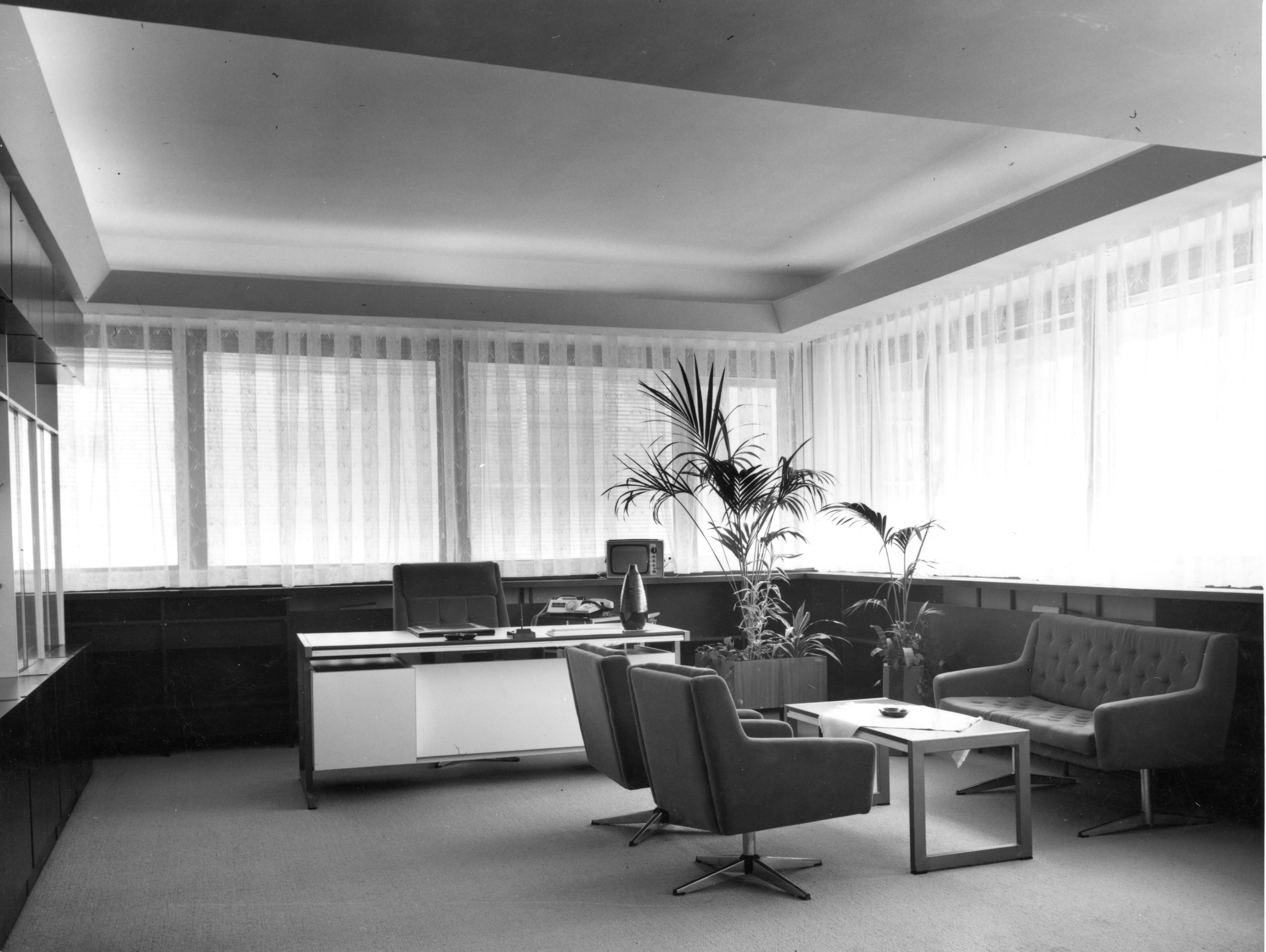 One of the most notable structures in the new town of Ružinov, the building was intended for the large foreign-trade corporations Chemapol and Drevounia. On a square plan, it has a noticeably formed facade with the protruding volume of the solid hipped sun-shade. Protruding above the ground and second floors on brackets are the four administrative levels, surrounding an interior atrium. At the centre of the plan of the entrance floor is a conference hall with 200 seats, lighted from above through the atrium. The four office floors have a three-part layout, with a central corridor and offices facing outside or into the atrium. During the 1990s, the slender concrete sun-shades were removed, and replaced during reconstruction in 2003 – 2005 with aluminium ones.
Bibliography:
ROKOŠNÝ, Anton et al.: Podniky zahraničného obchodu. Projekt 15, 1973, 2, s. 10 – 13.
TITL, Ľubomír: Budova Podnikov zahraničného obchodu Bratislava – Ružinov. Architektura ČSR 32, 1973, 6, s. 277 – 279.
DULLA, Matúš – MORAVČÍKOVÁ, Henrieta: Architektúra Slovenska v 20. storočí. Bratislava, Slovart 2002. 512 s., tu s. 436.
ANDRÁŠIOVÁ, Katarína: Administratívna budova priateľská k ľuďom. ARCH 10, 2005, 5, s. 52.