Administrative building in ul. Tomášikova
current function
administration
address
Tomášikova 20, Bratislava
architects
Gebauer Tibor, Titl Ľubomír
implementation
1971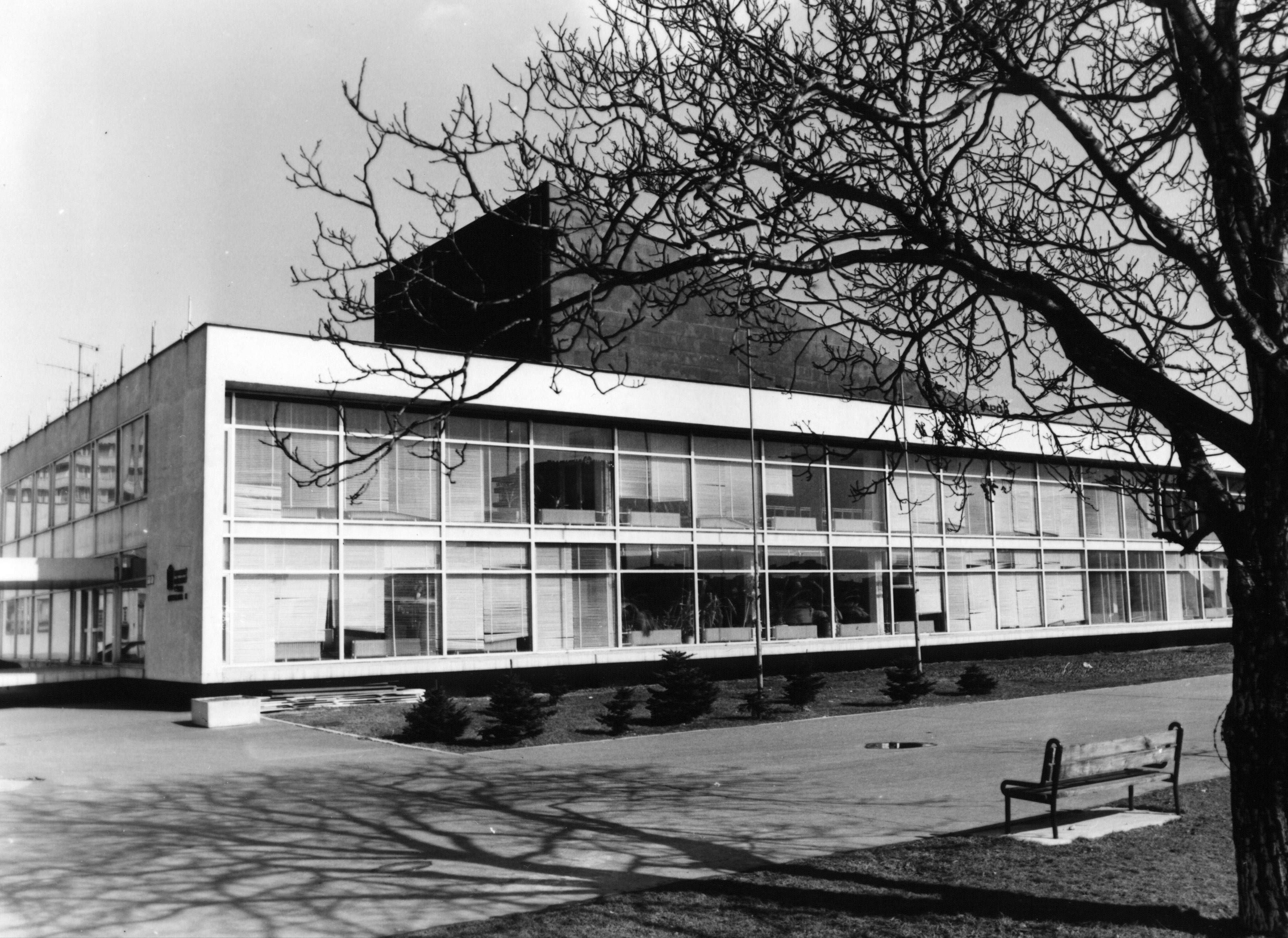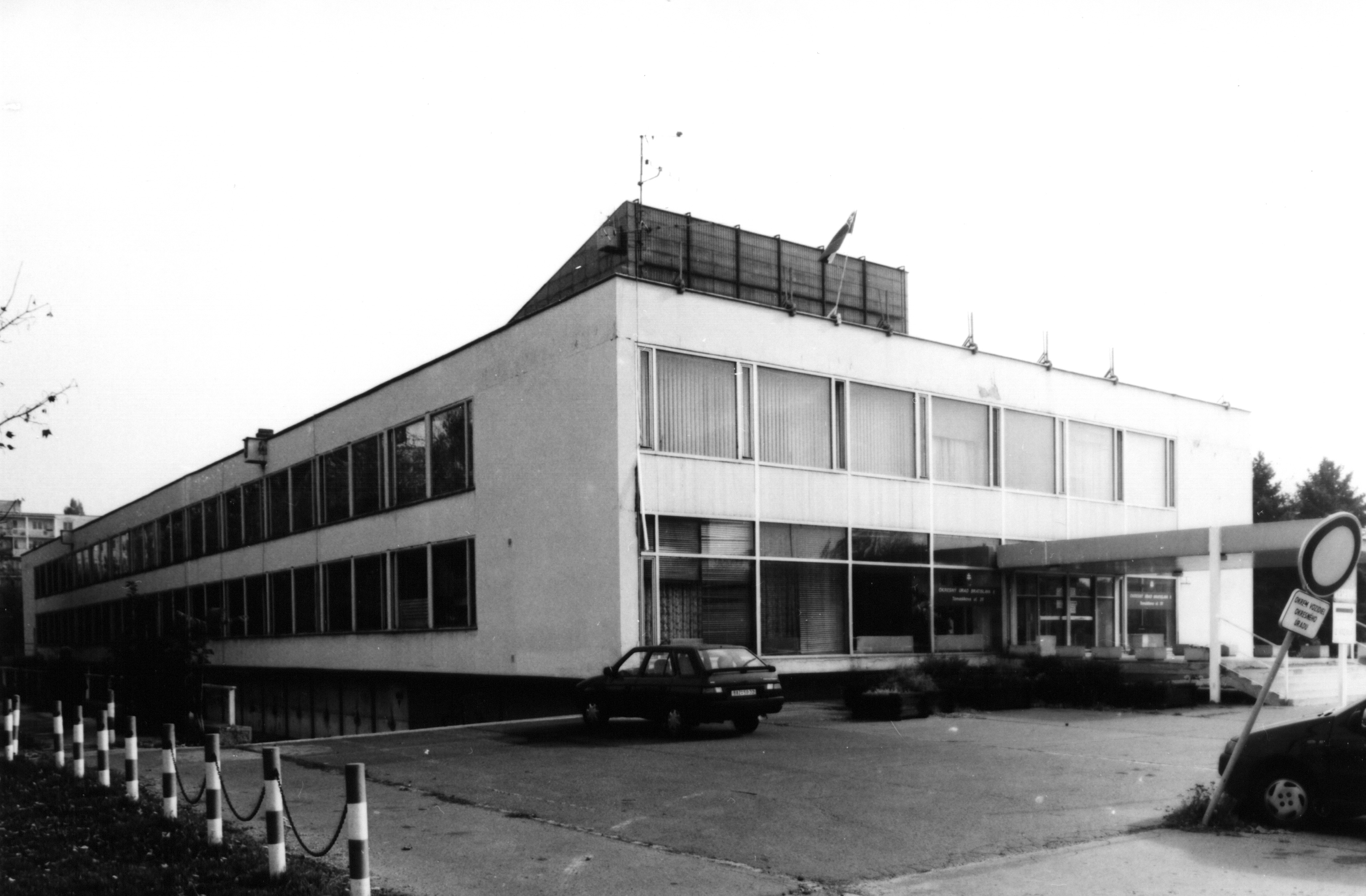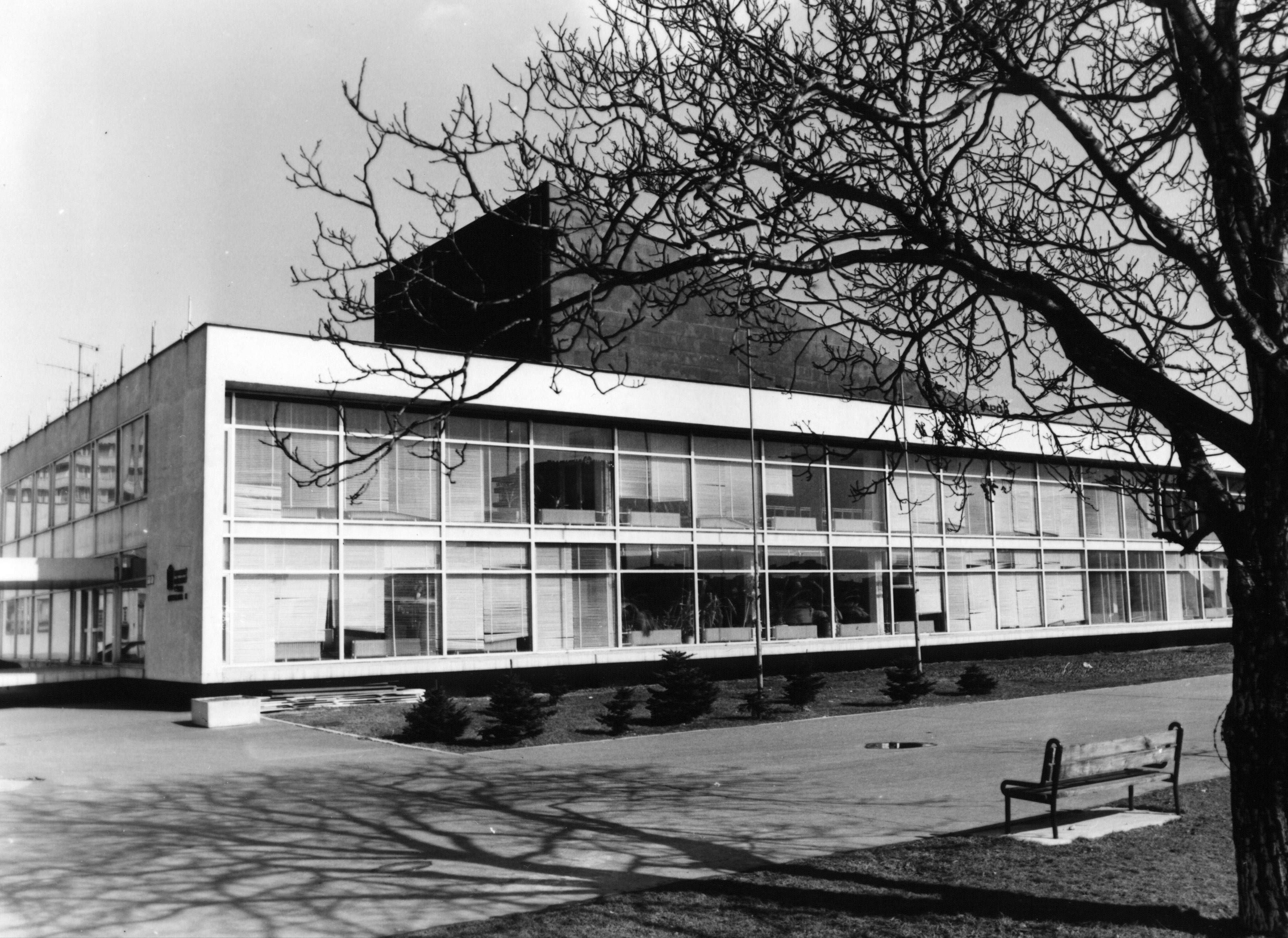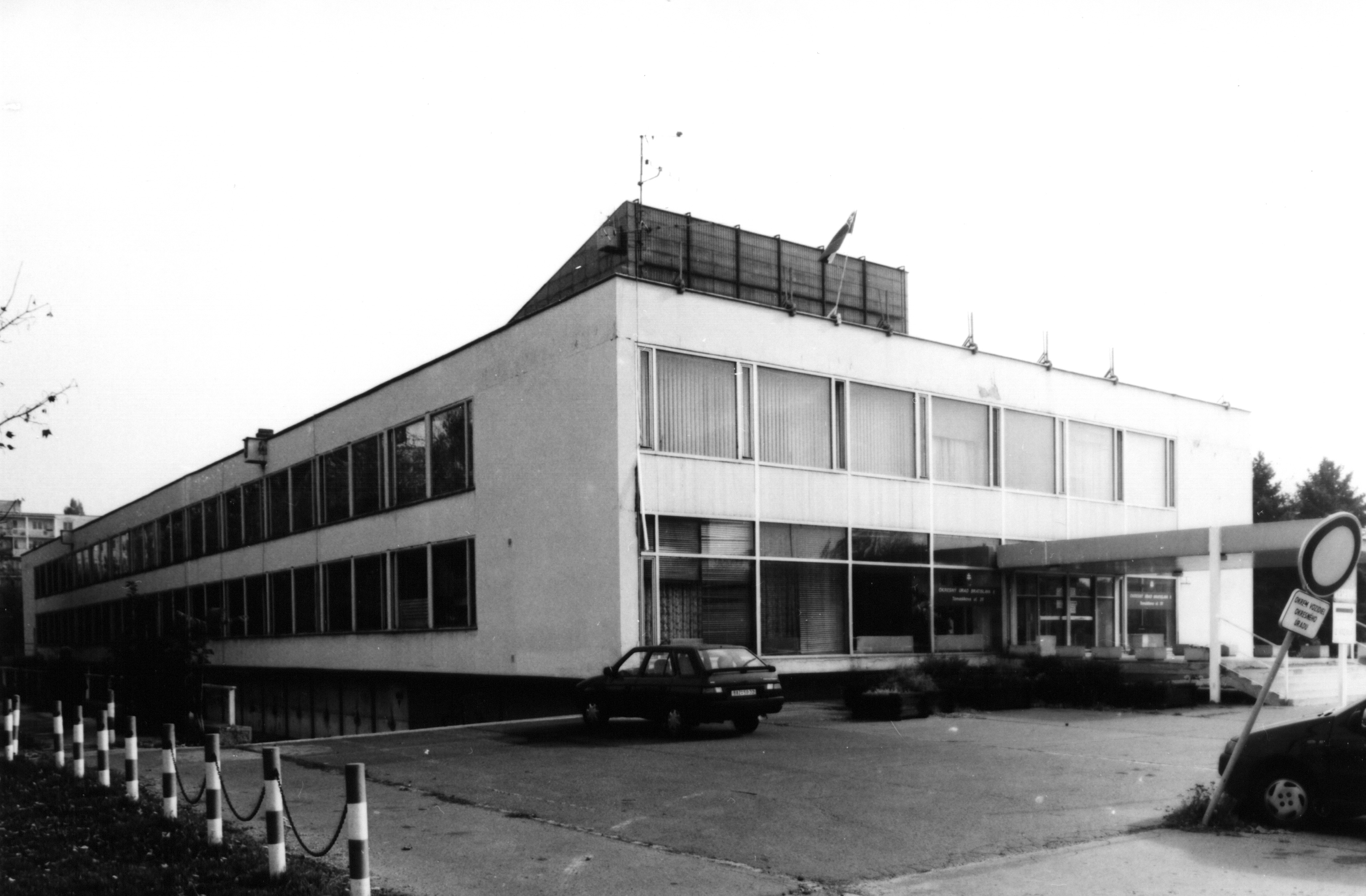 One of the first completed public buildings in the centre of the new town of Ružinov, this structure originally had two stories above ground and one below ground, with the main entrance facing southeast. An entrance hall partially occupied two floors; the ground floor also contained a conference hall with a capacity of 150 participants and a wedding hall with amphitheatre seating (80 seats), with its own entrance and vestibule. At the rear of the wedding hall was a ceremonial rostrum; though the hall contained a pipe organ, it was kept hidden from viewers. In the upper hall, above the conference room and wedding hall was a larger hall with 300 seats, with a stepped floor and stepped upper illumination. The layout was in four sections, and relatively free, with the public halls placed in a free-standing mass defined by load-bearing walls covered with black marble. This unit was also reflected in the exterior, with the slanting roof rising above the main flat roof of the building. The entire entrance facade was of glass, fixed within the framework of the exterior walls and ceiling construction. In reconstruction as the headquarters of the Bratislava Law Academy in 2005 – 2006, the original building was essentially destroyed.
Bibliography:
GEBAUER, F. – ROKOŠNÝ, Anton – TITL, Ľubomír: ObNV Ružinov. Projekt 15, 1973, 2, s. 18 – 21.
ObNV Ružinov – Bratislava. Architektura ČSR 32, 1973, 2, s. 80 – 81.
KUSÝ, Martin: Architektúra na Slovensku 1945 – 1975. Bratislava, Pallas 1976. 288 s., tu s. 196, 202.
DULLA, Matúš – MORAVČÍKOVÁ, Henrieta: Architektúra Slovenska v 20. storočí. Bratislava, Slovart 2002. 512 s., tu s. 228, 435.