Concert hall for the Slovak Philharmonic
current function
culture
address
Nábrežie Ivana Krasku 1, Piešťany
architects
Milučký Ferdinand
project
1969 – 1974

implementation
1974 – 1980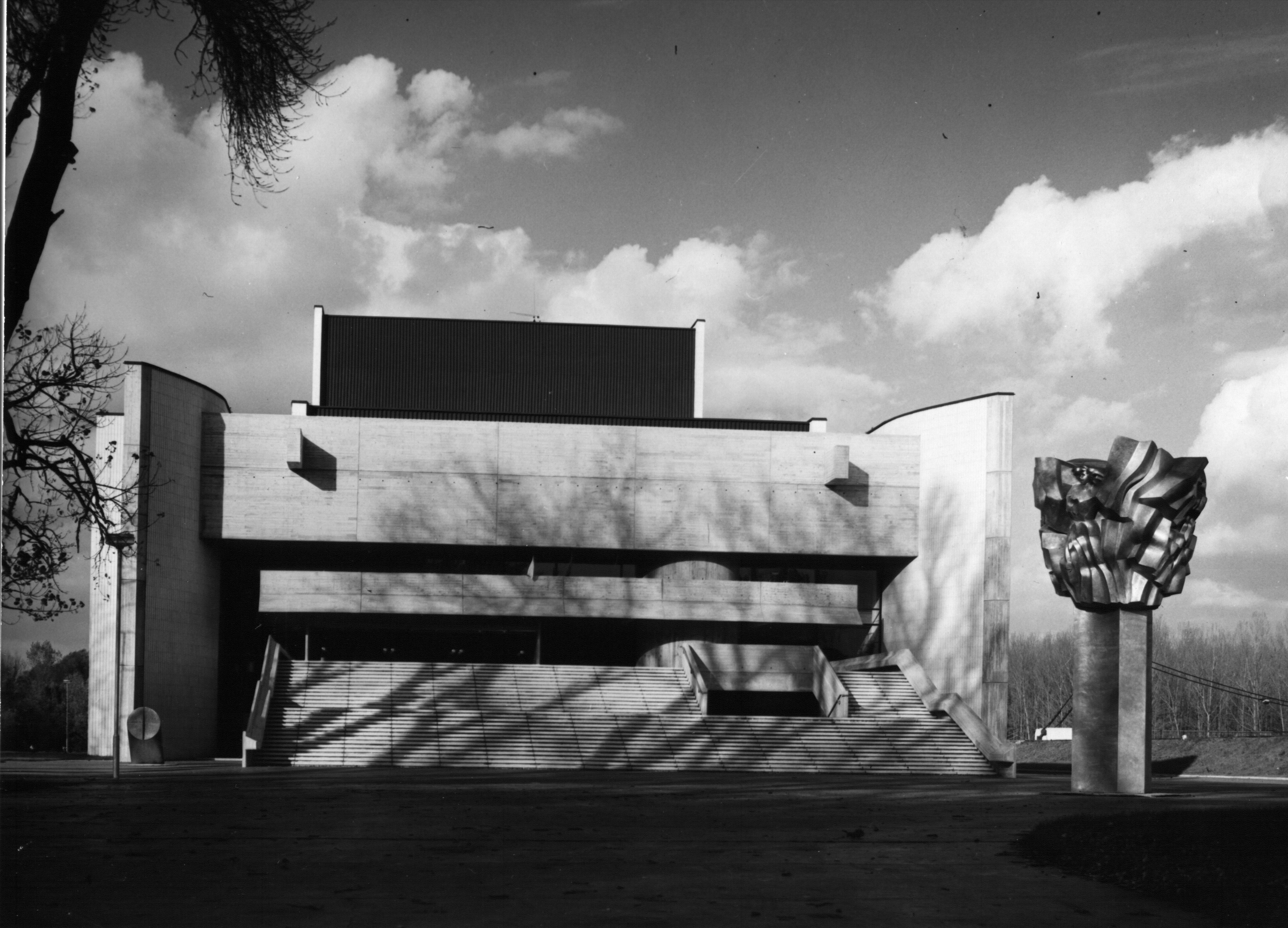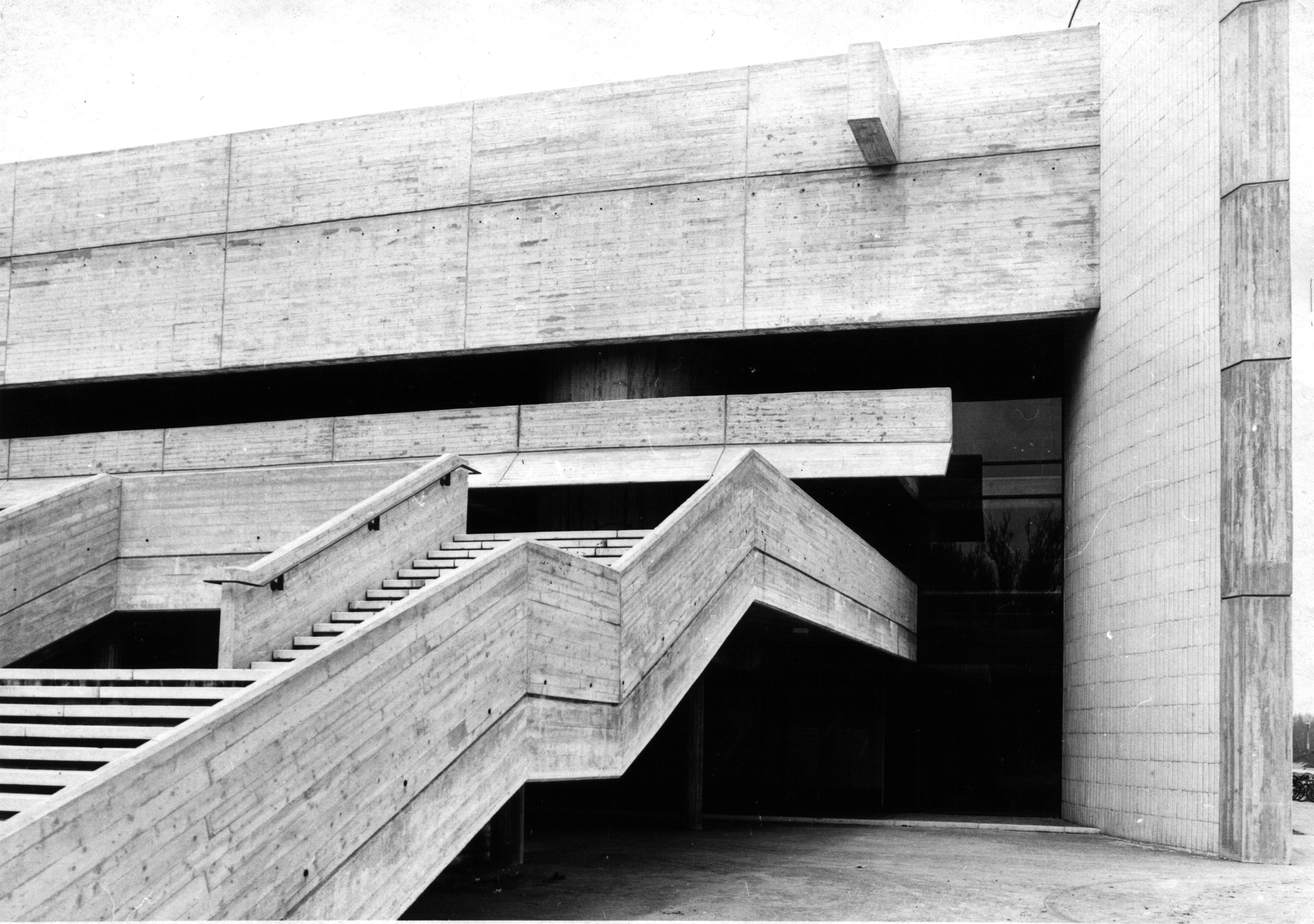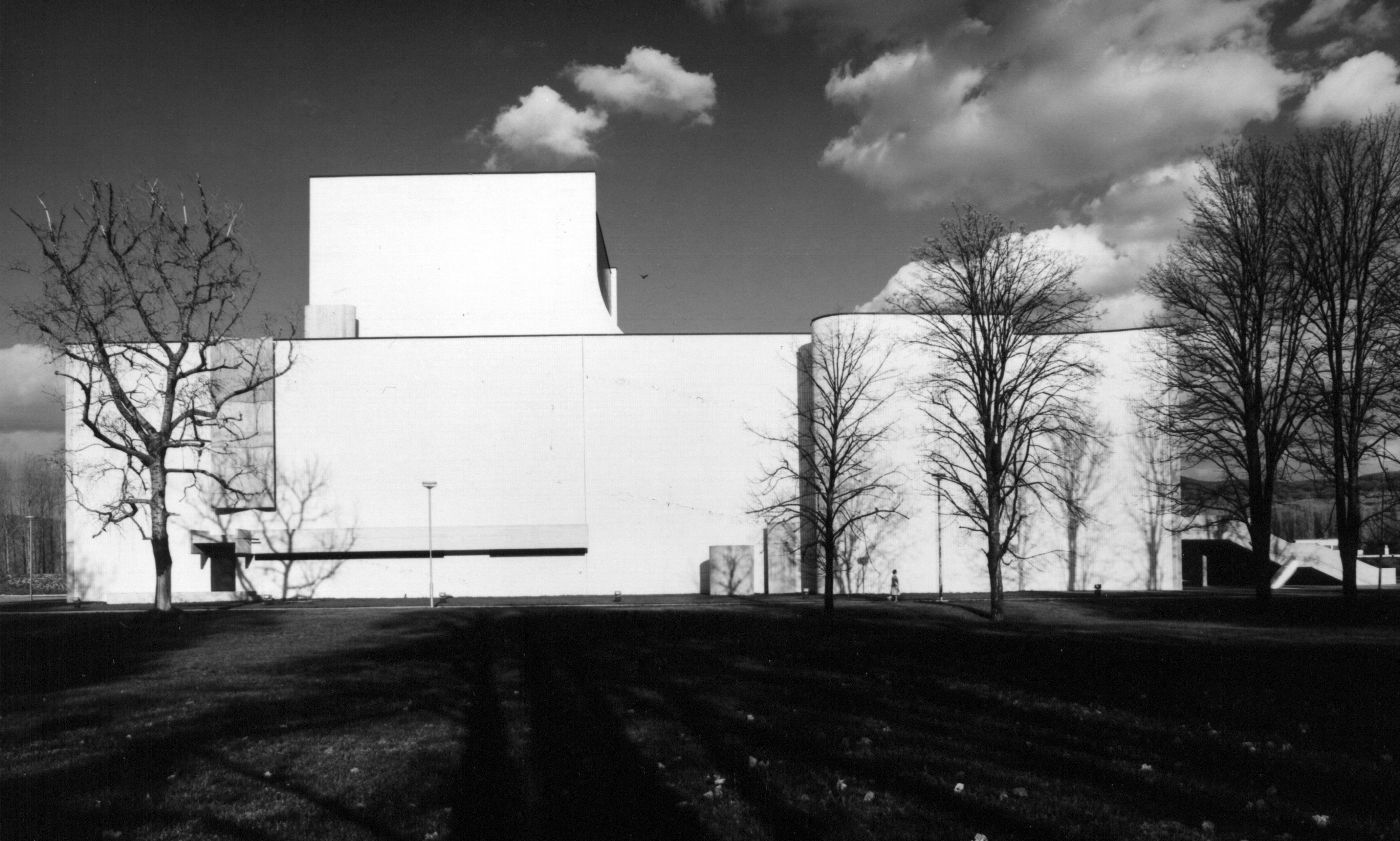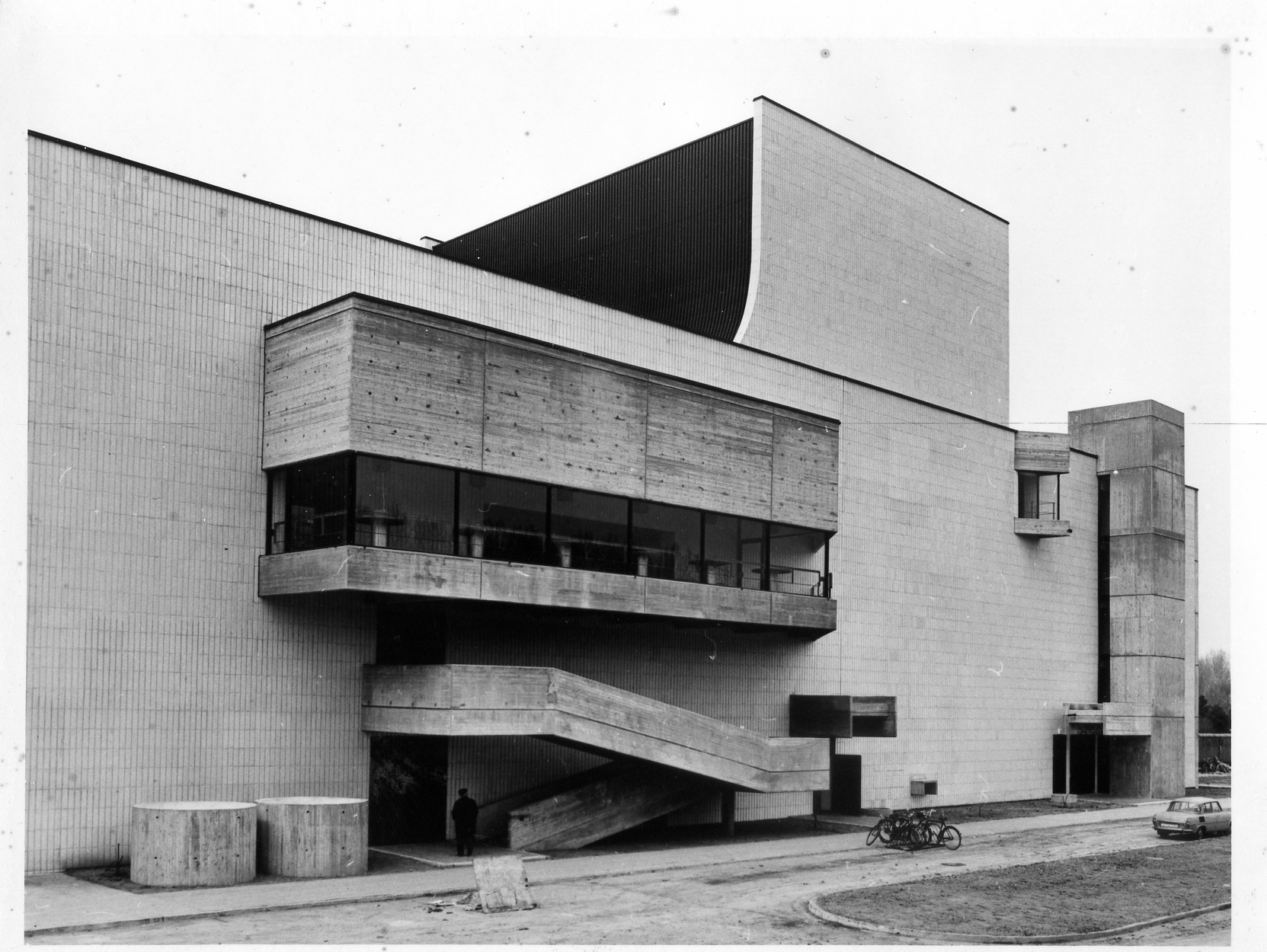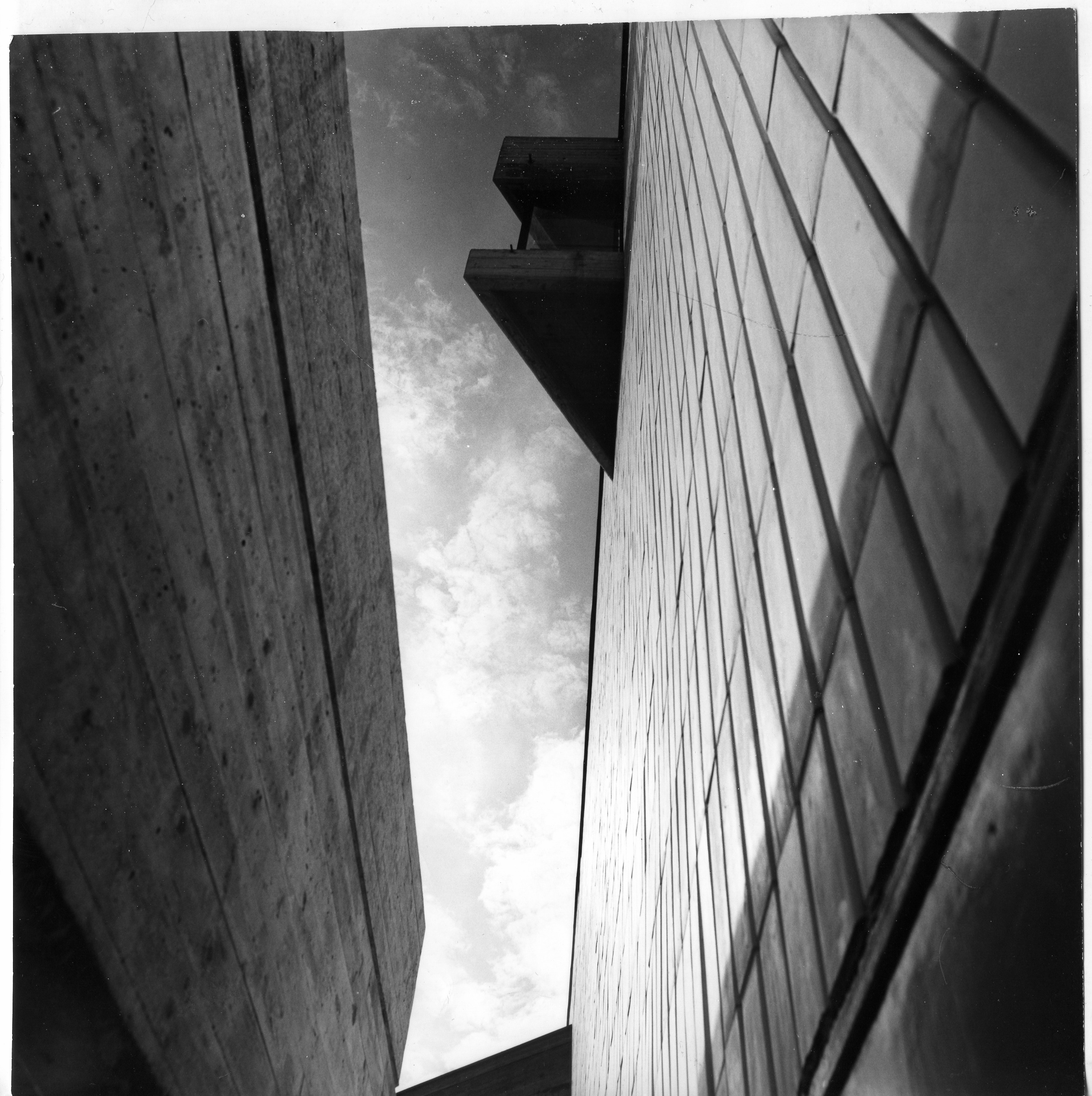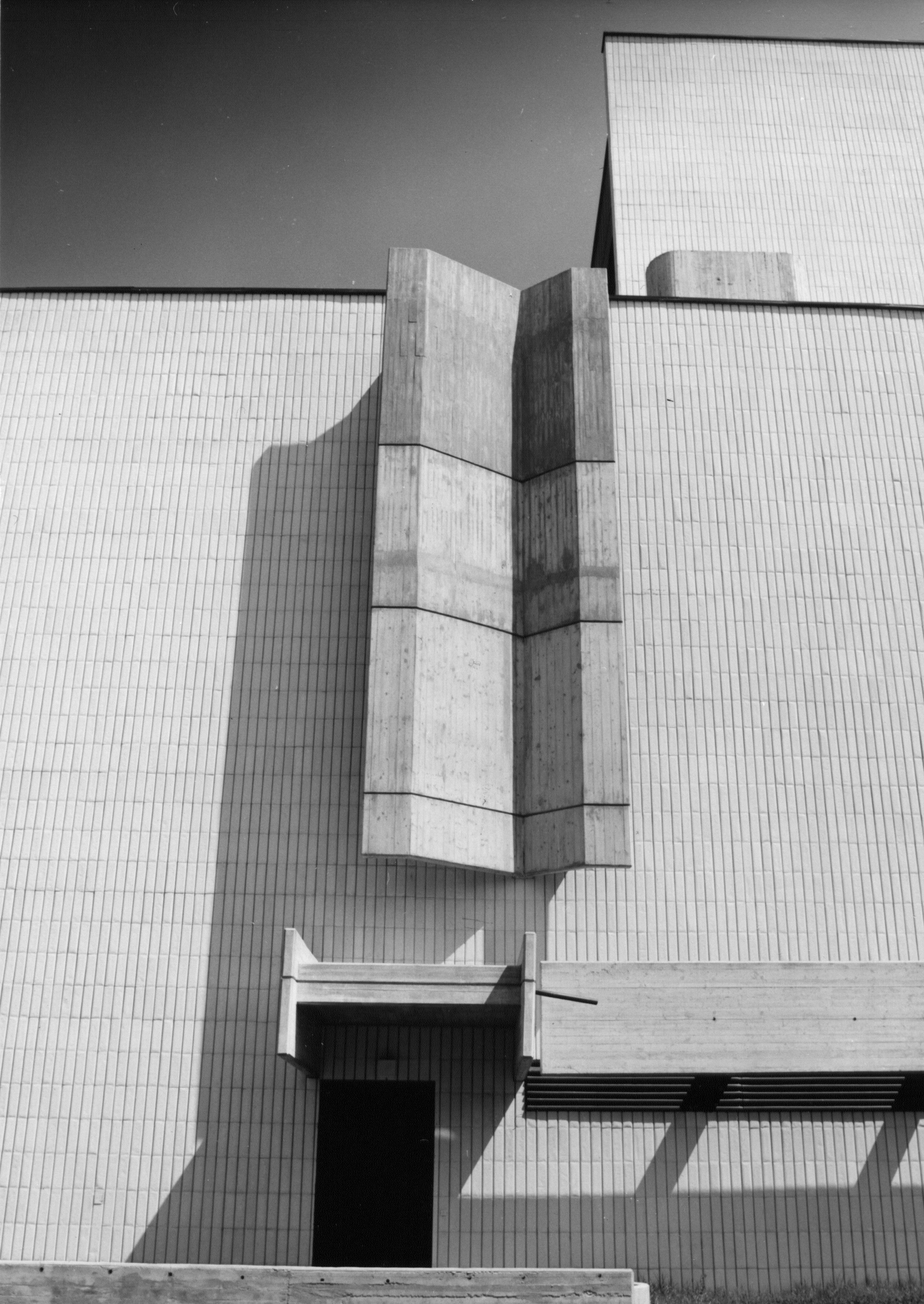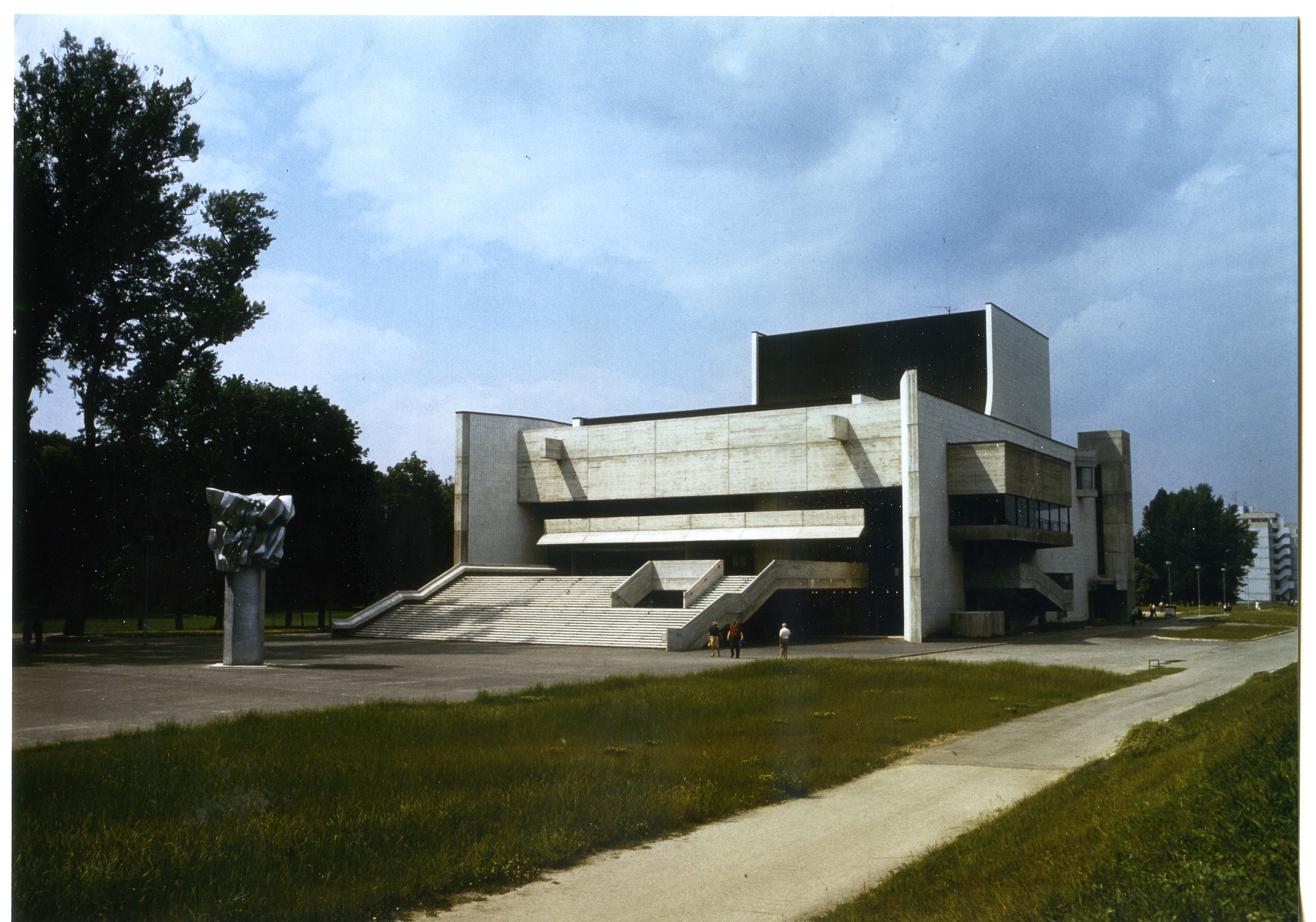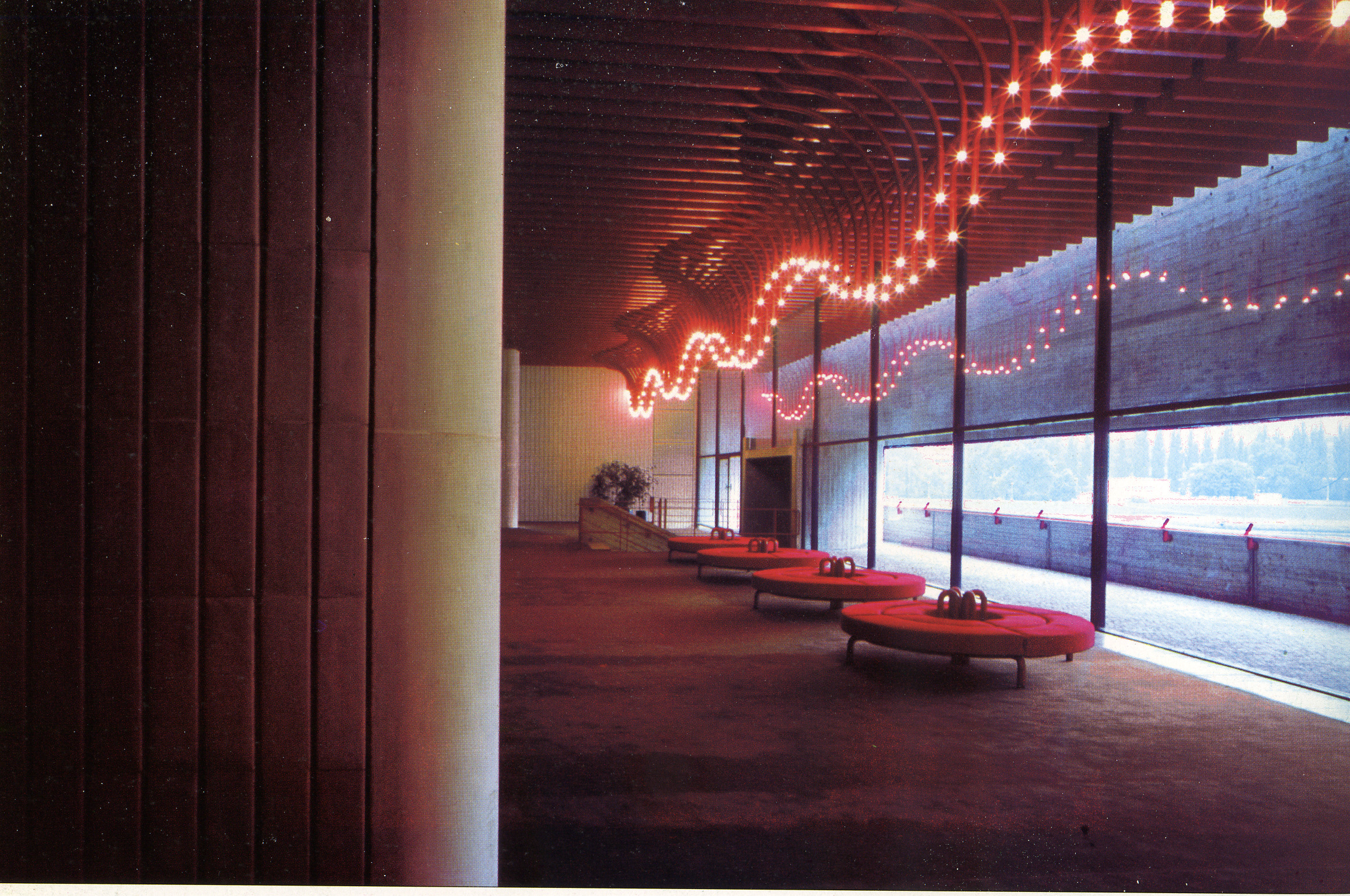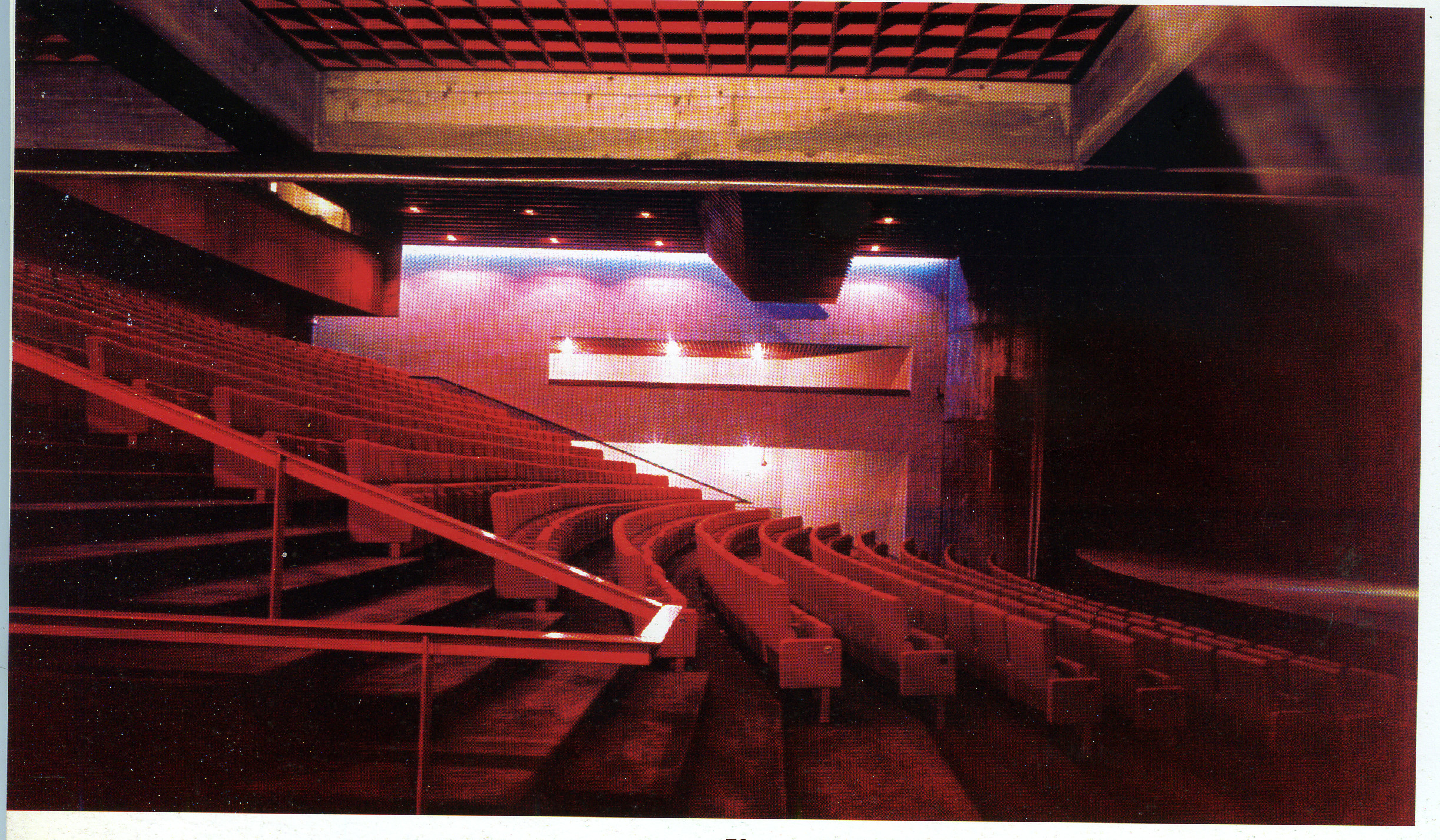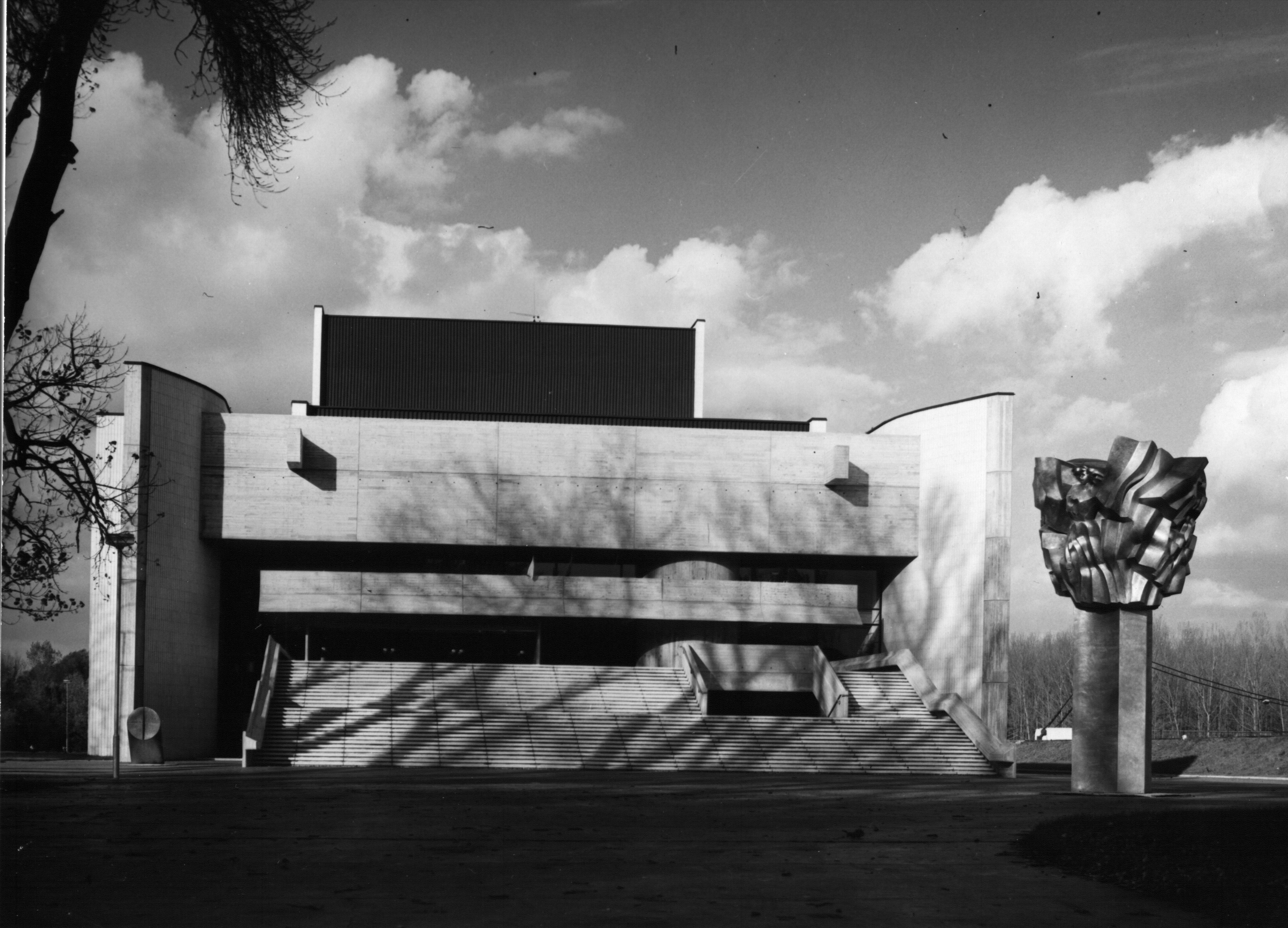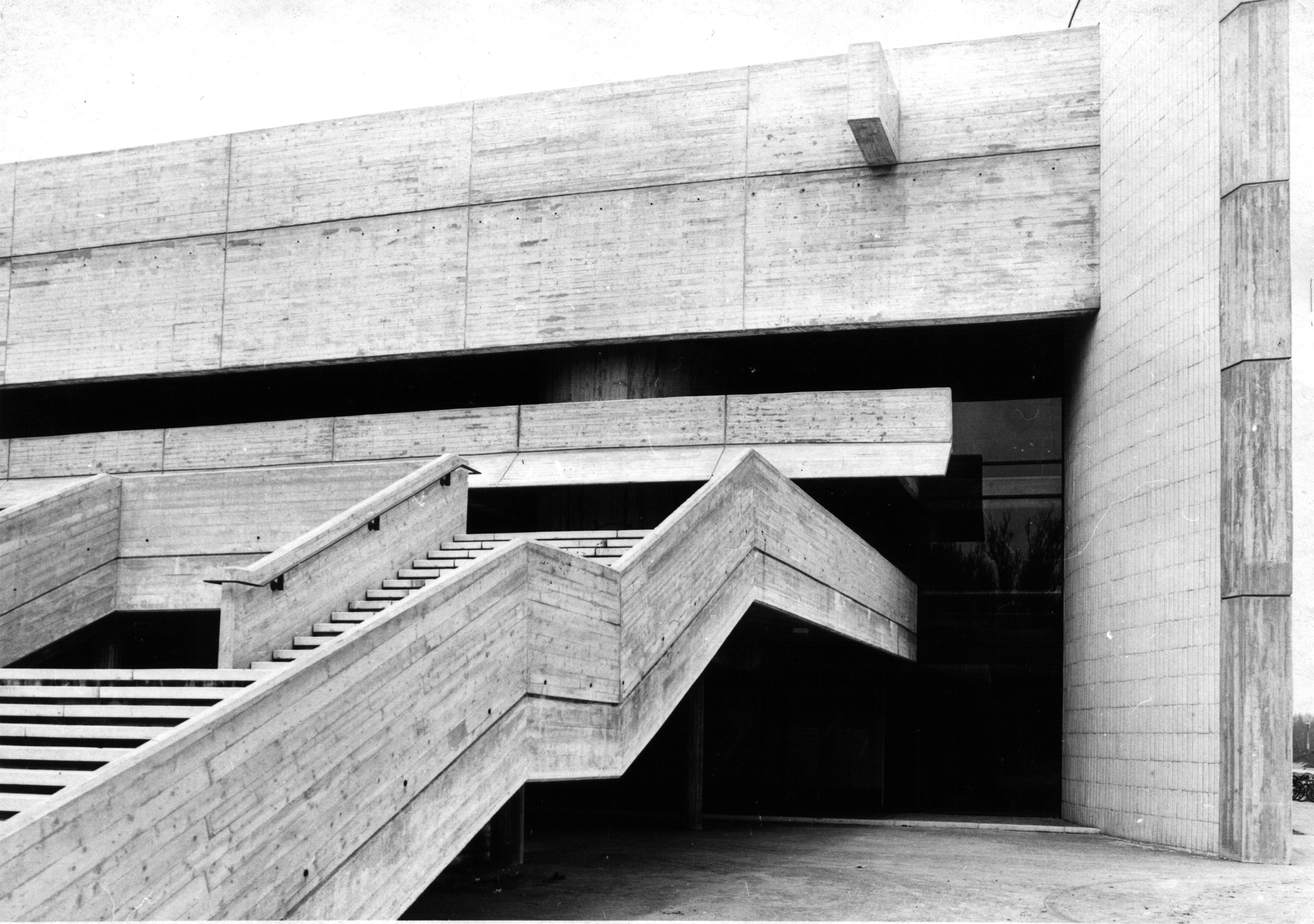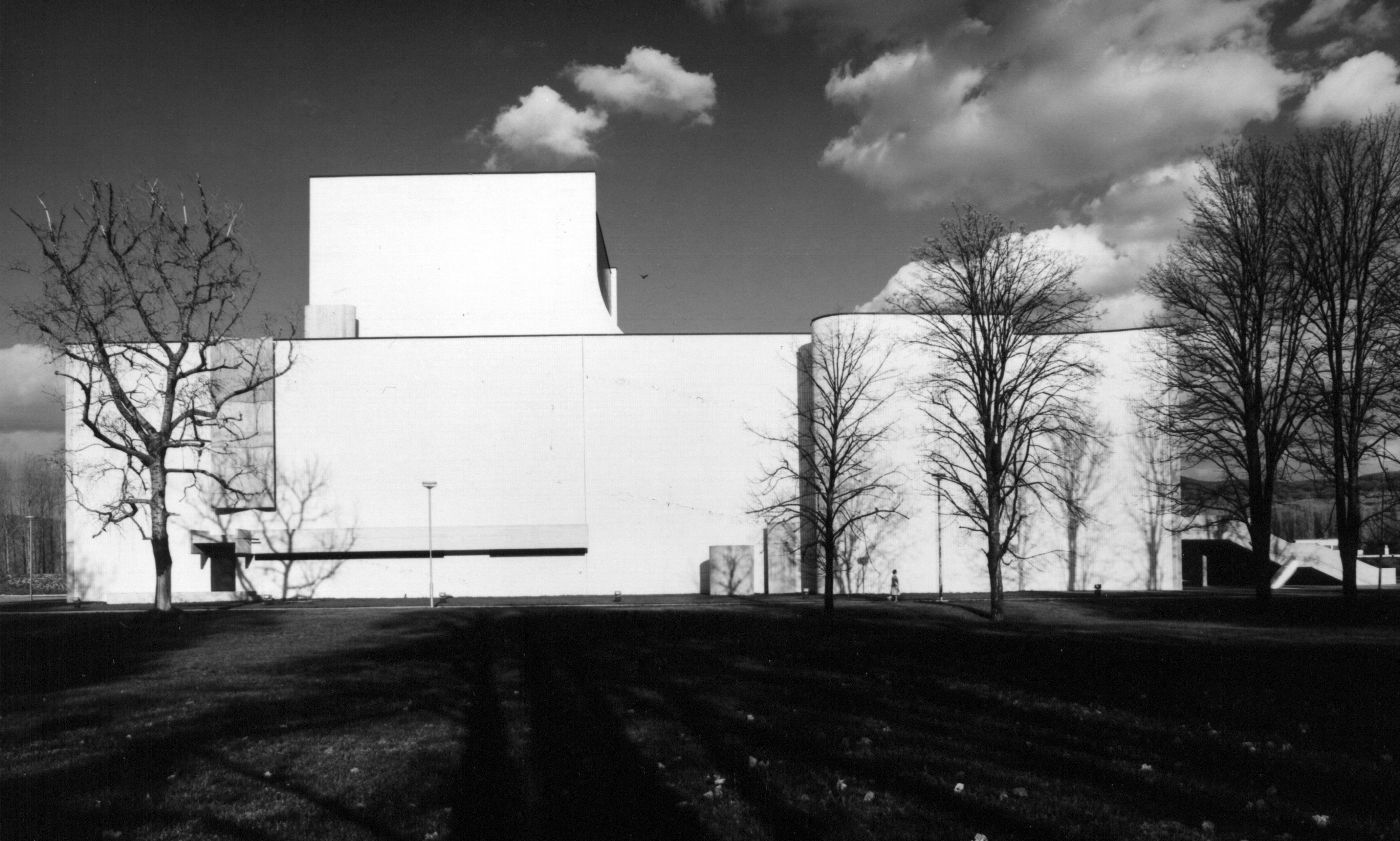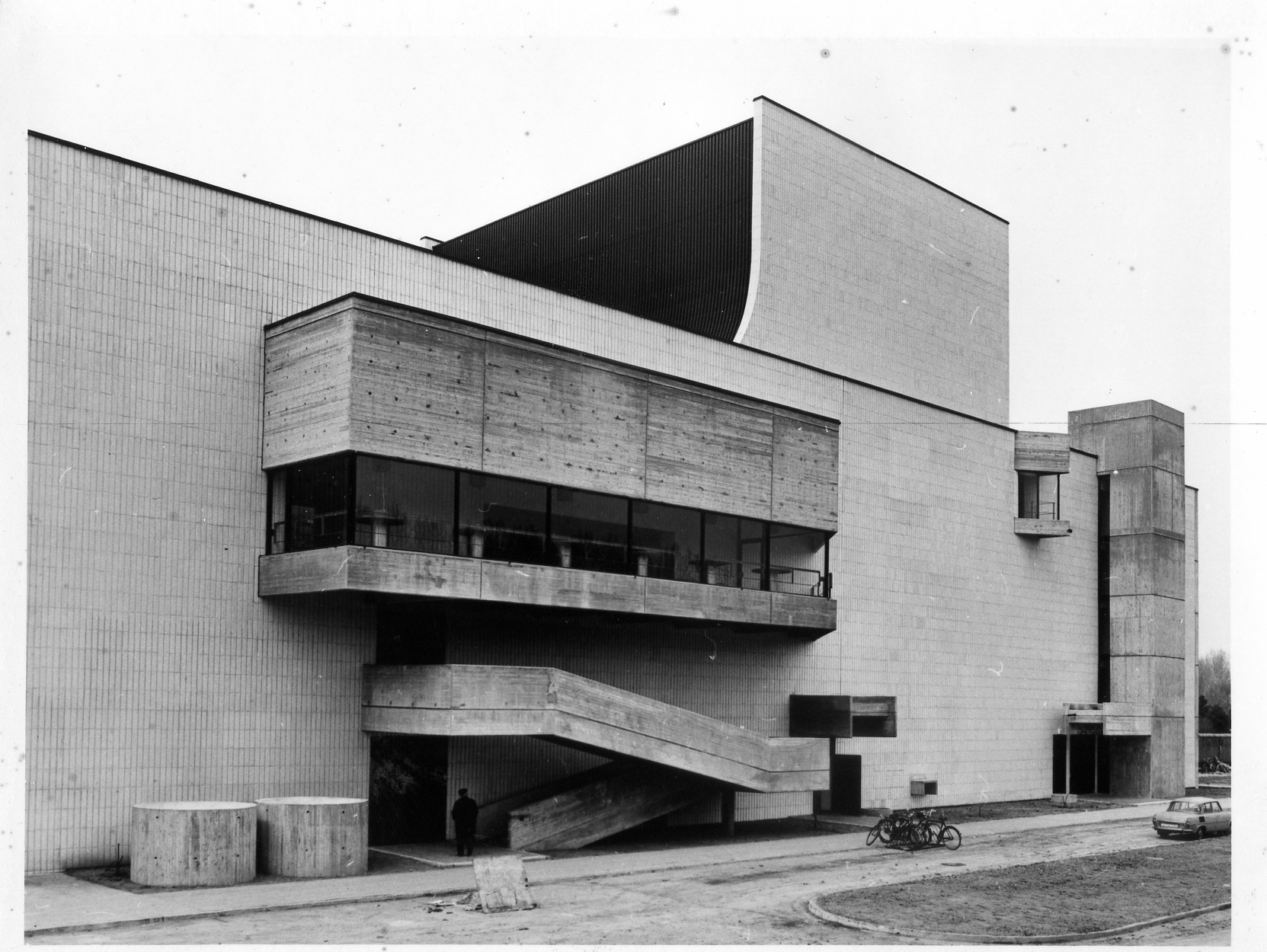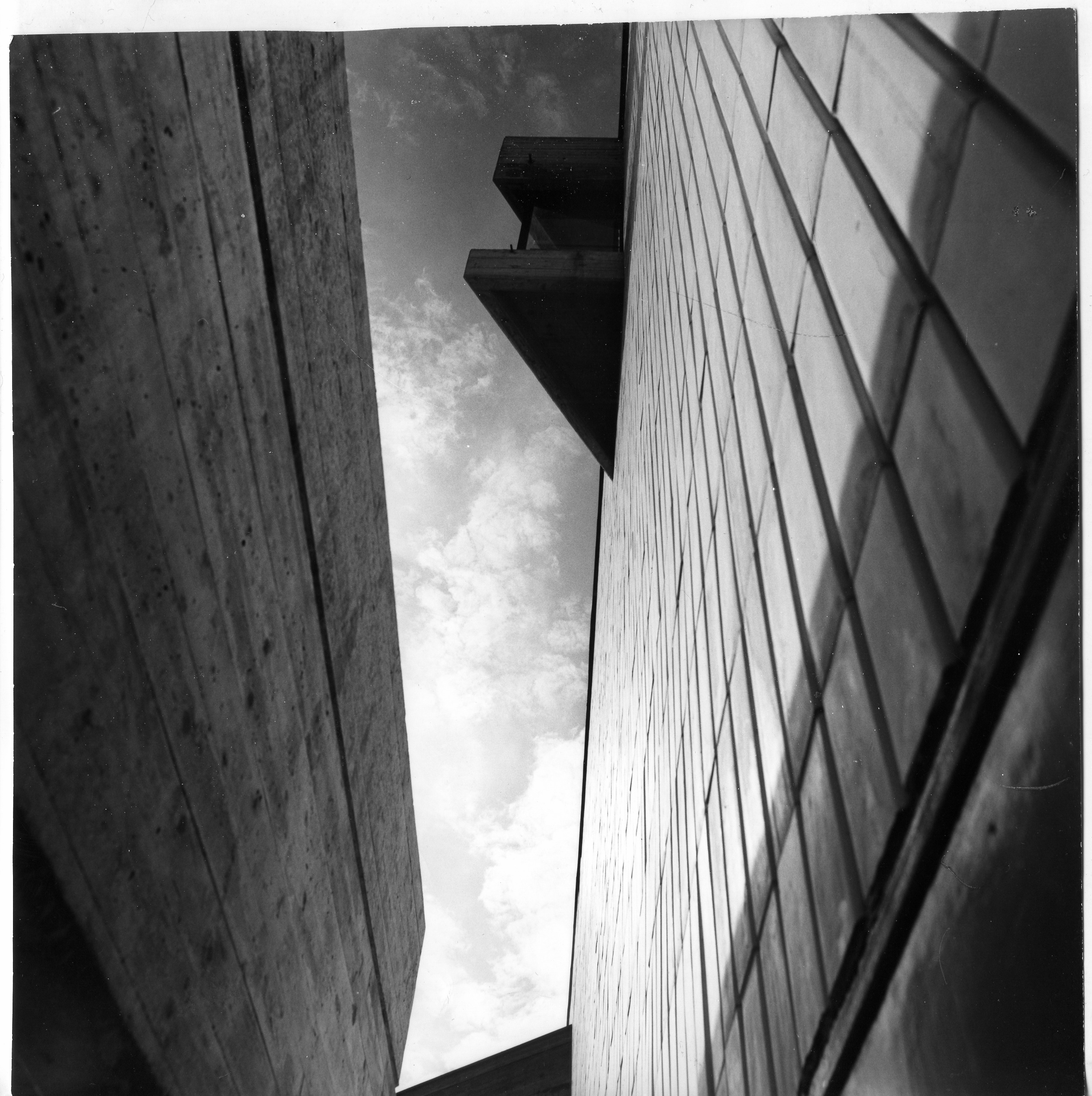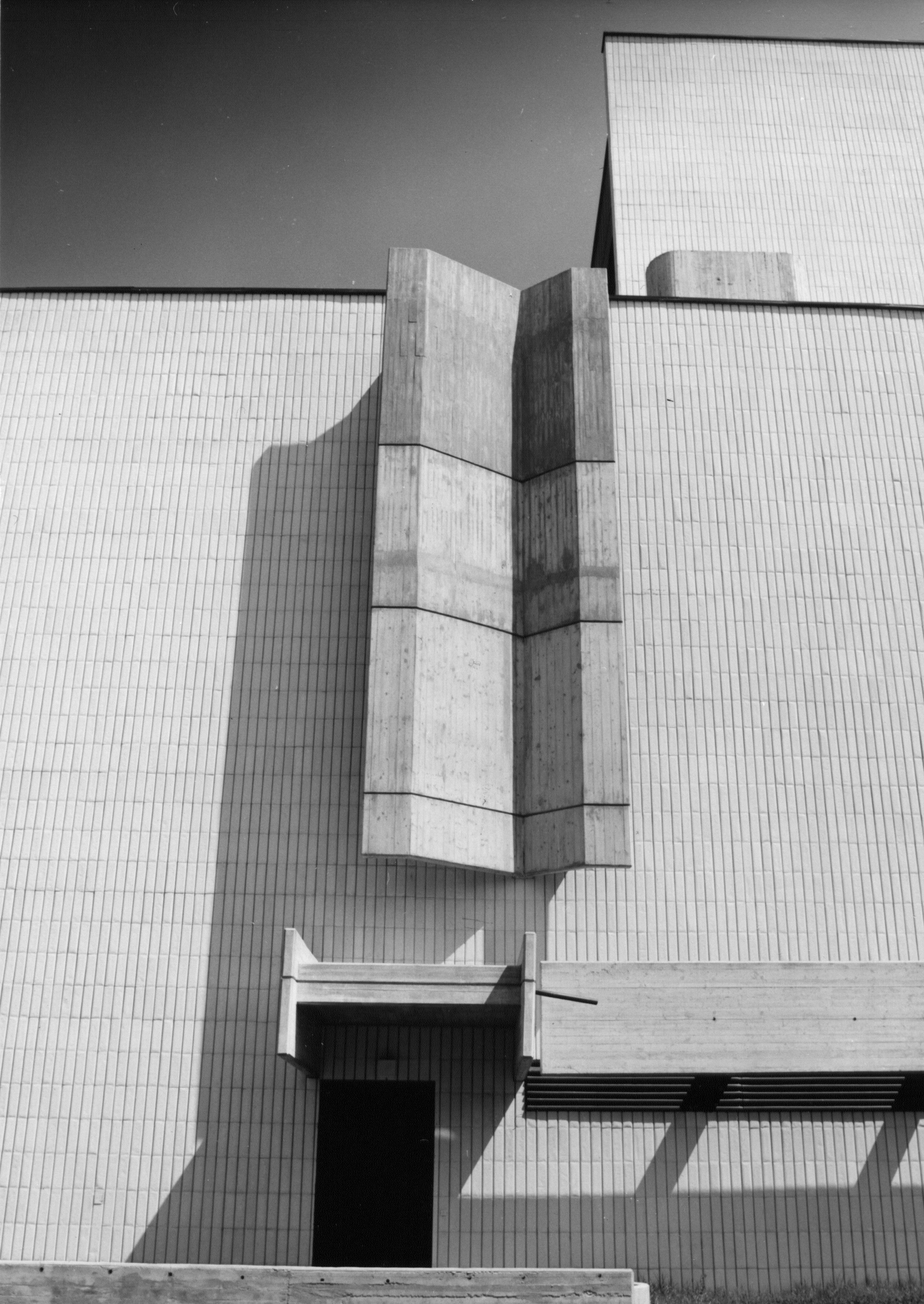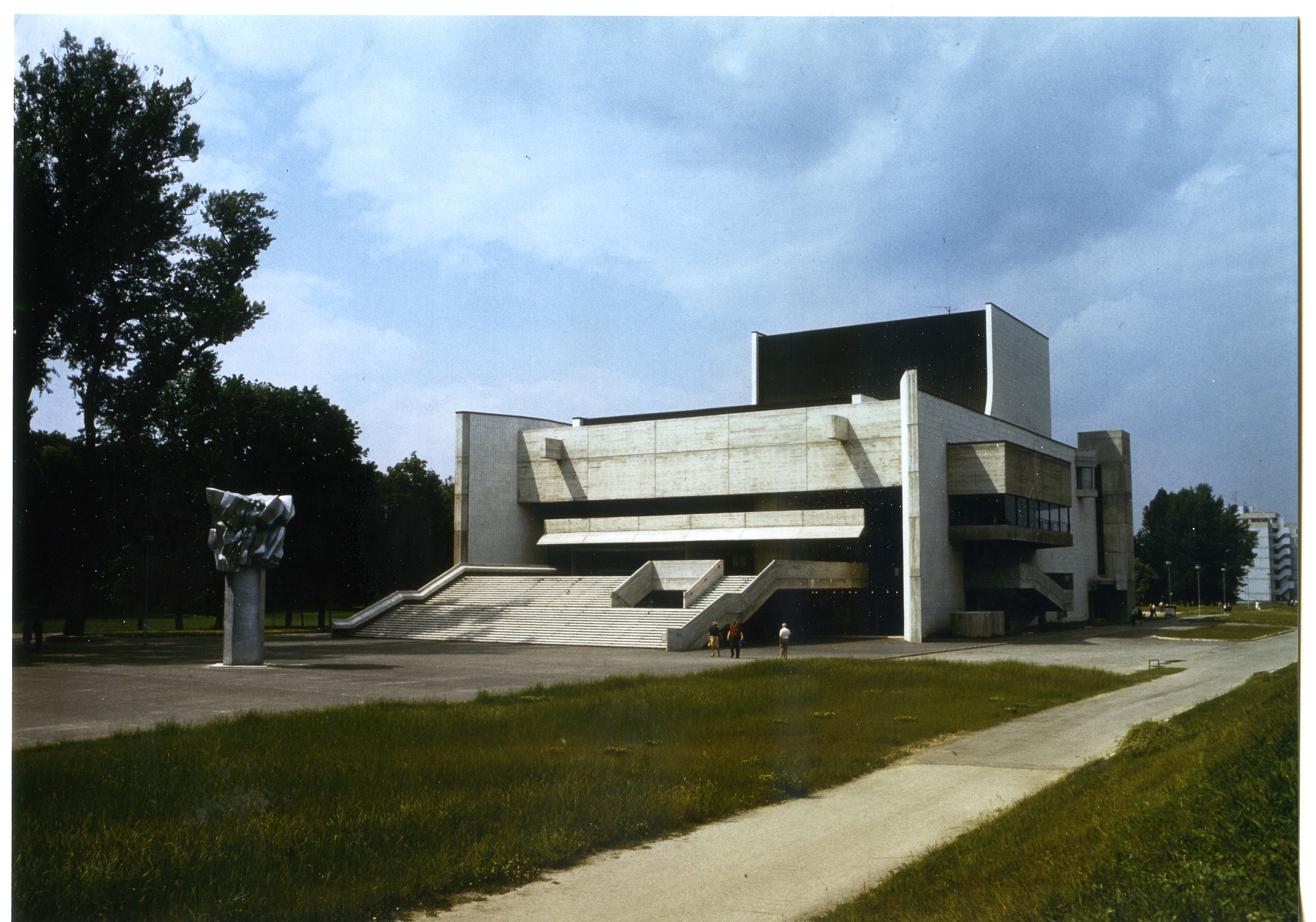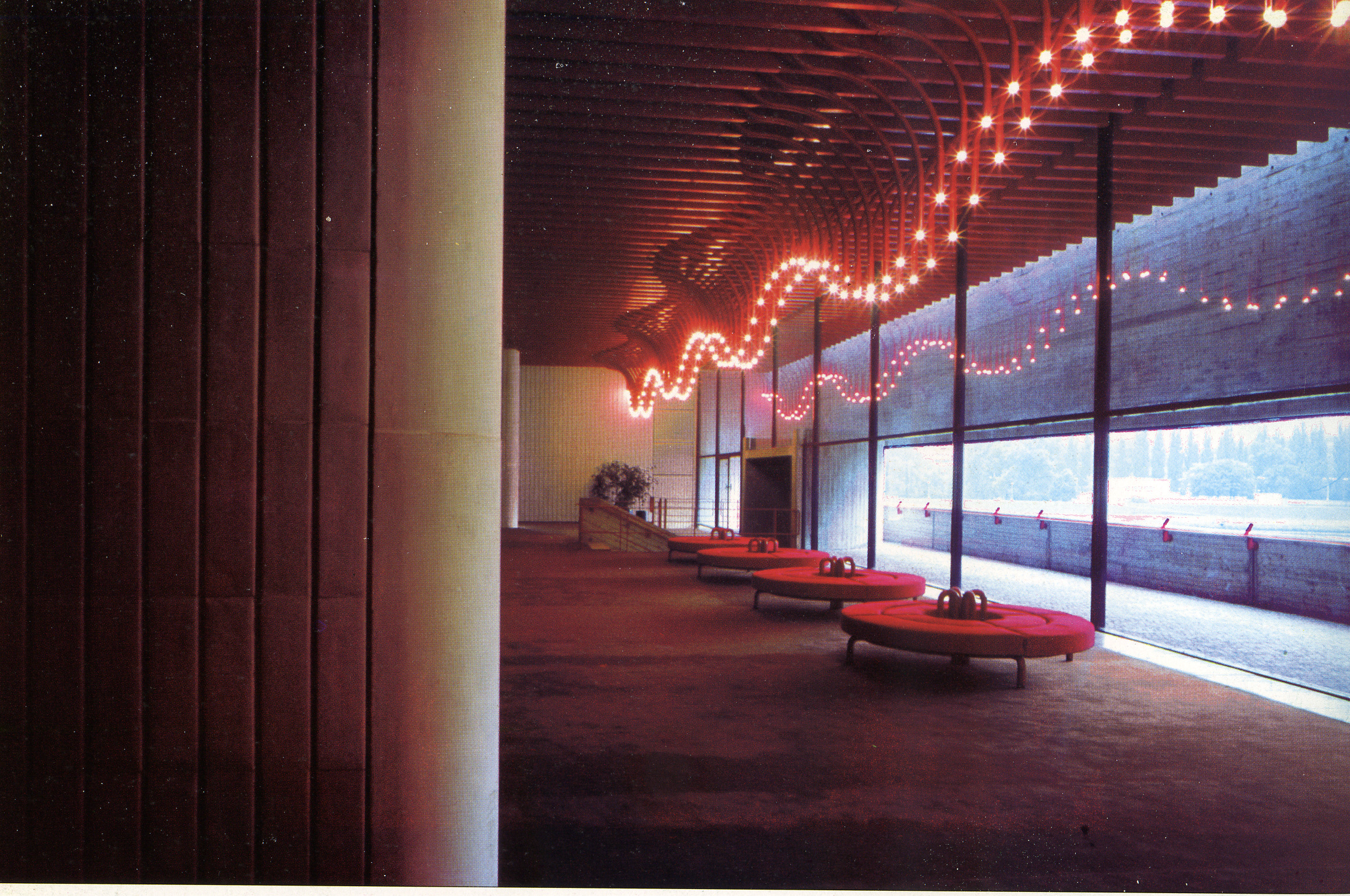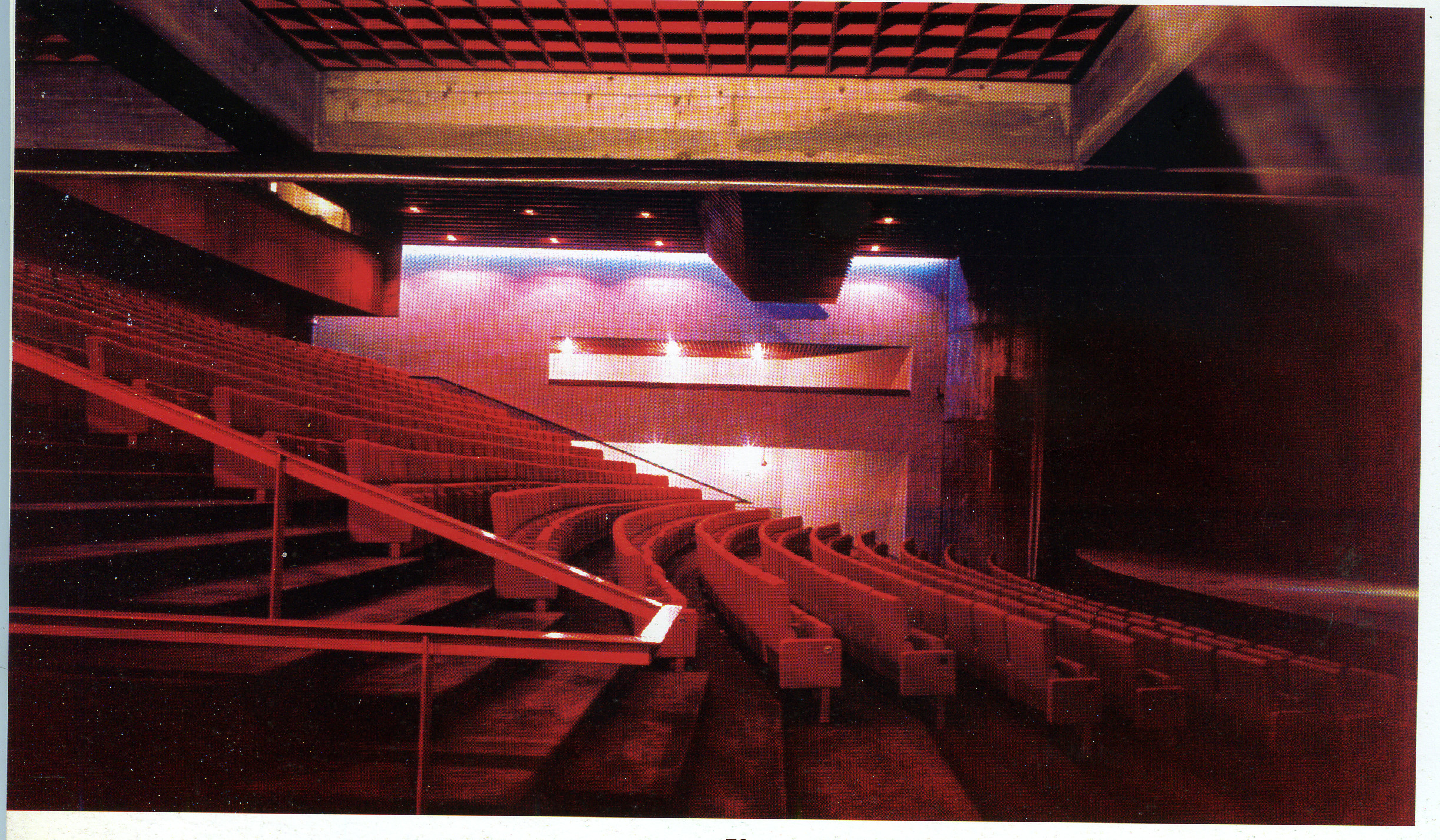 The architectural idea began to emerge in 1958 in the competition that awarded first prize to the design collective of Š. Ďurkovič, F. Milučký and V. Ružek. A decade later, F. Milučký alone was assigned a definitive project, not in the original location in the town centre, but at the edge of the old spa park along the river Váh, as a freestanding – hence more visible – structure. Milučký's highly aesthetic approach to the formation of architecture, flowing space, the quick frozen appearance of repeating elements and motifs (parallel walls) still appears fresh today, even in highly different stylistic and political contexts – an aesthetic stance of abstract formalism to which not even the Communist authorities could object. The one final certainty remains the presence of materiality and the only absolute quality is a value that modernism placed on the margins – aesthetics.
Bibliography:
ZALČÍK, Tibor: Dom umenia v Piešťanoch. Projekt 23, 1981, 1 – 2, s. 16 – 32.
ZALČÍK, Tibor – DULLA, Matúš: Slovenská architektúra 1976 – 1980. Bratislava, Veda 1982. 192 s.
DULLA, Matúš: Architekt Ferdinand Milučký. Bratislava, SAS 1998, 99 s.
DULLA, Matúš – MORAVČÍKOVÁ, Henrieta: Architektúra Slovenska v 20. storočí. Bratislava, Slovart 2002, 512 s.
TOPOLČANSKÁ, Mária: Dva prístupy k modernite. Alena Šrámková a Ferdinand Milučký. Architektúra & urbanizmus 40, 2006, 2 – 3, s. 137 – 155.