Excelsior – Eden Hotel Complex
current function
trade and services
address
Winterova 58, 60, Piešťany
architects
Weisz Pavel
builders
Pittel und Brausewetter
project
1928 – 1929

implementation
1929 – 1930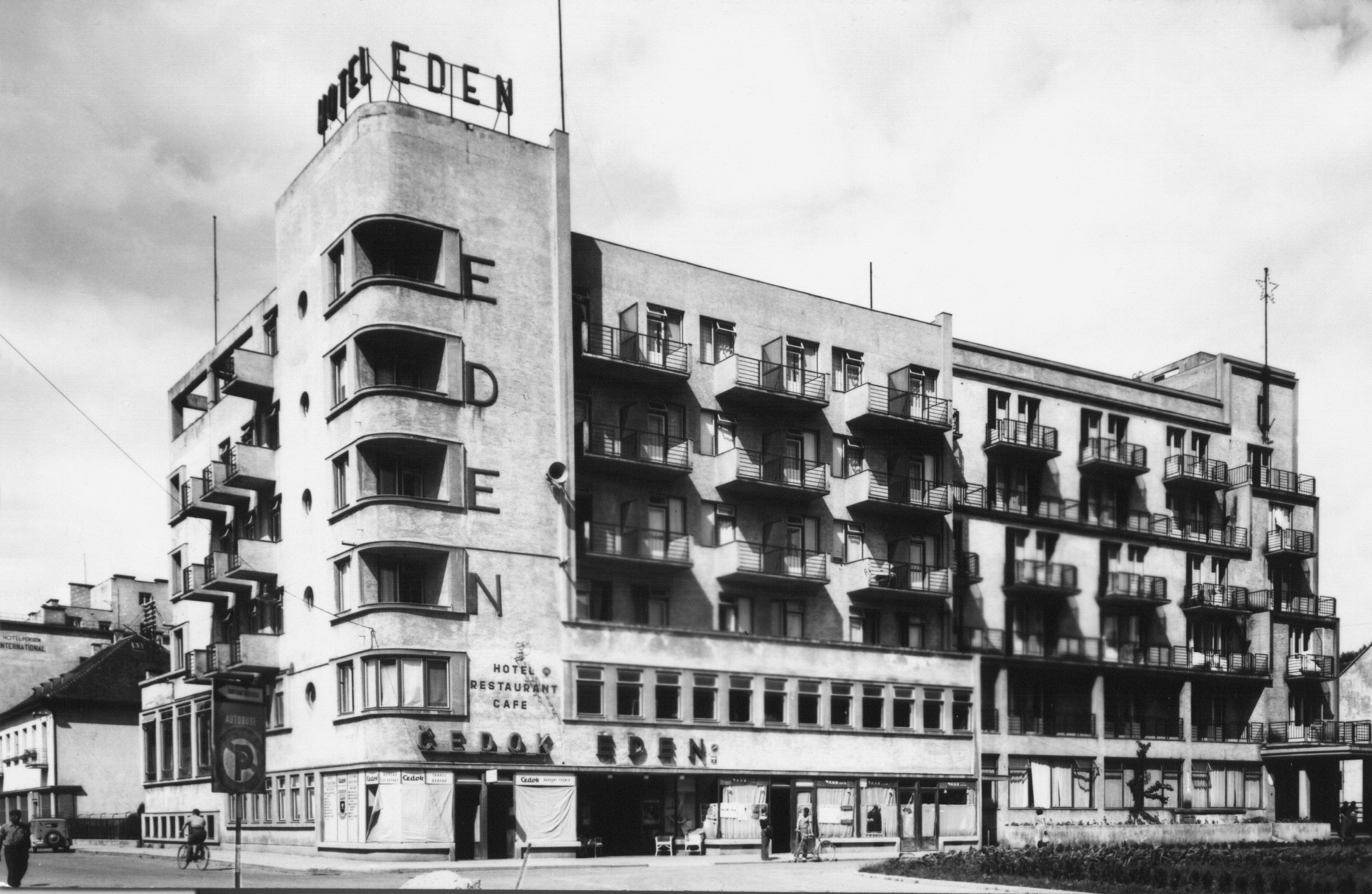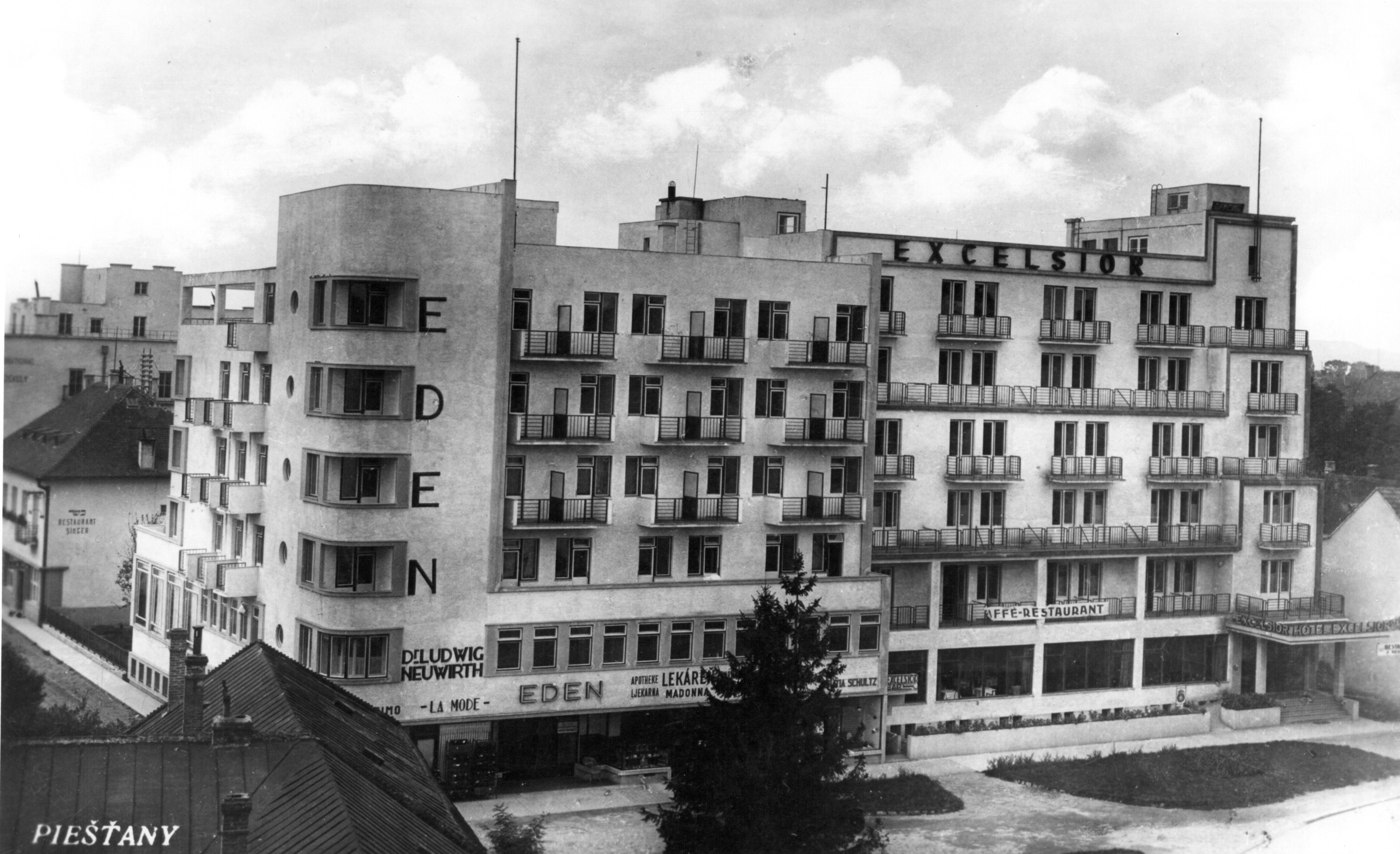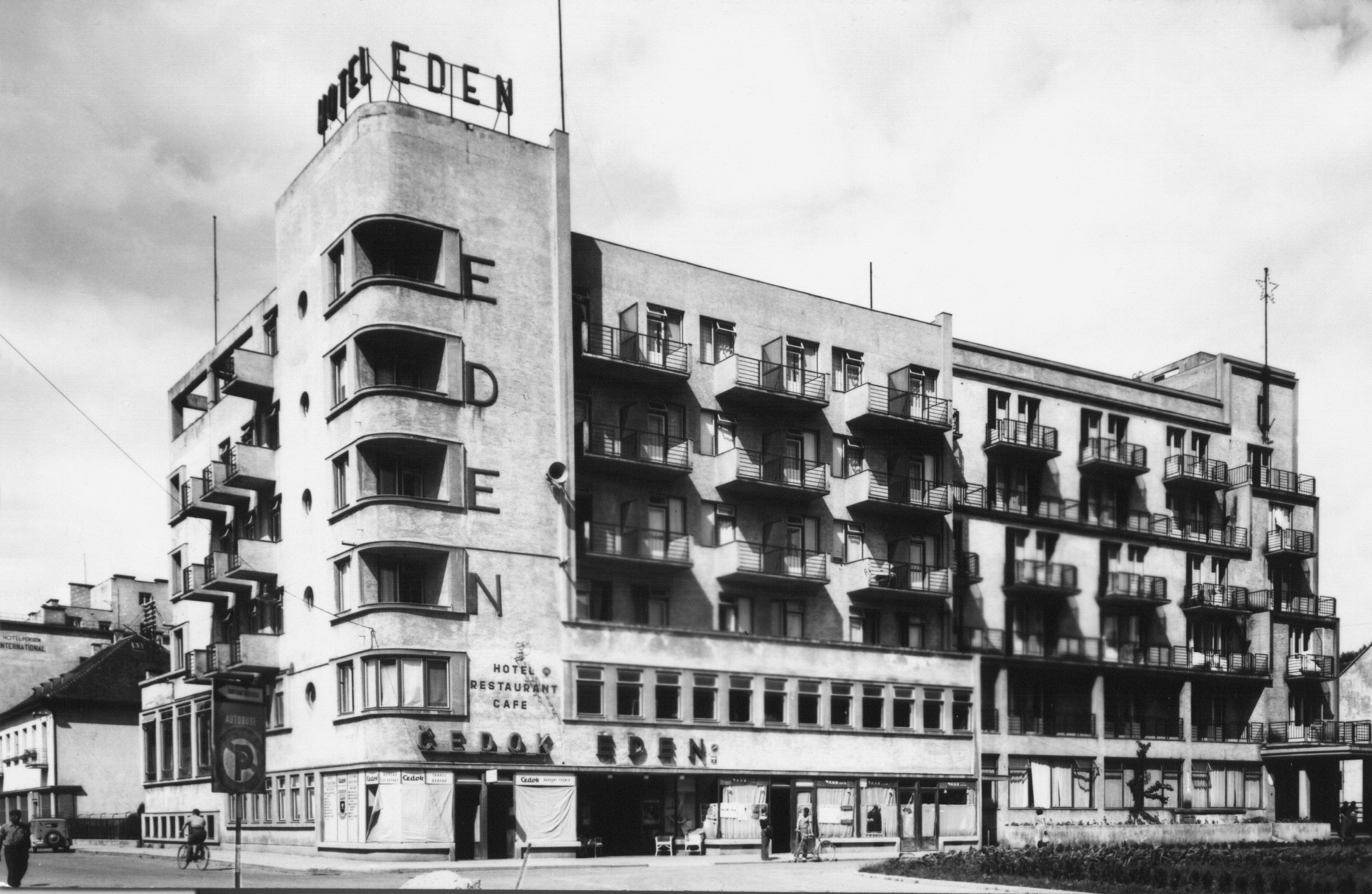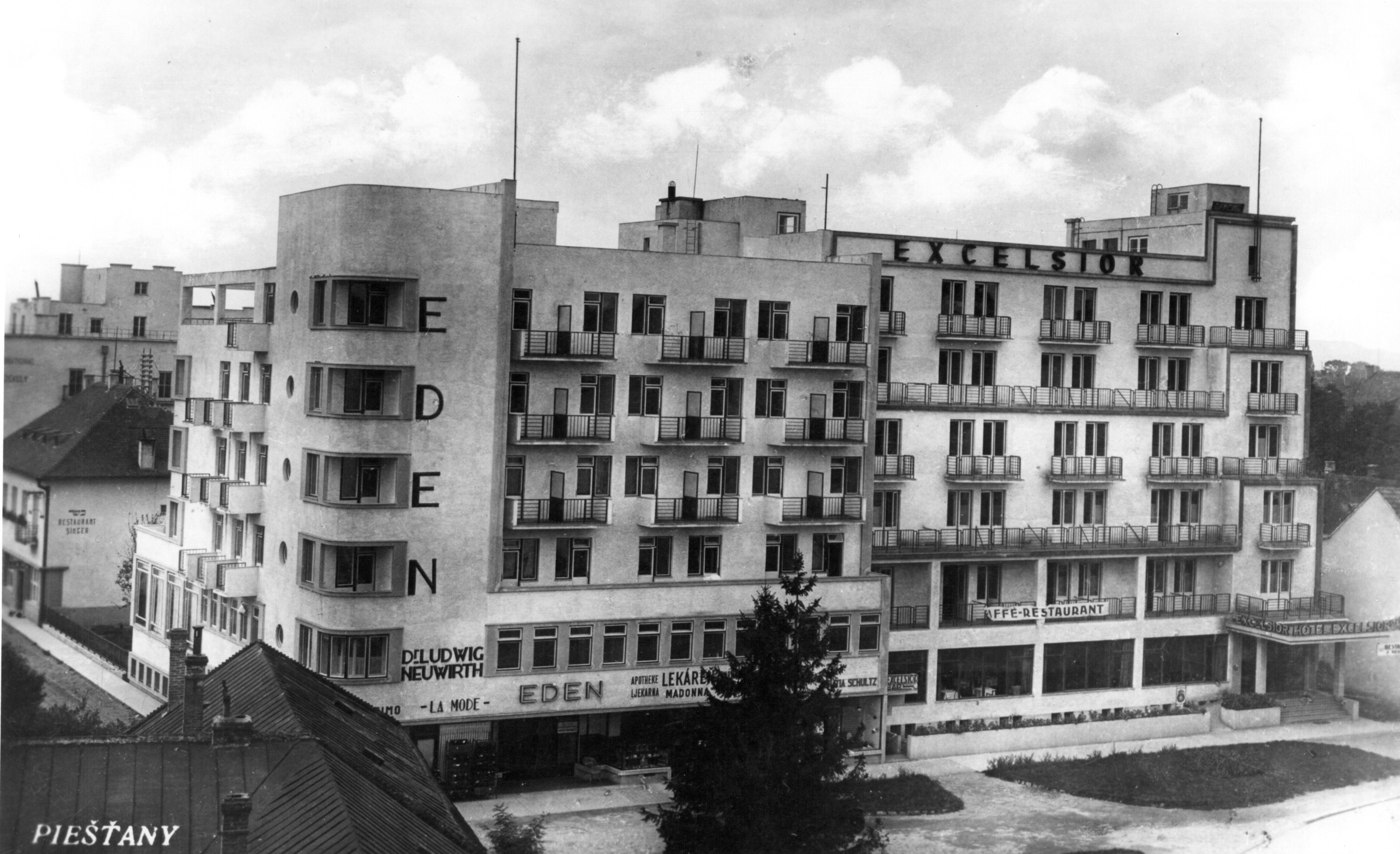 Pittel & Brausewetter company has constructed two buildings simultaneously at the end of the main street in the centre of Piestany. One was a hotel and the other was a health resort. Six-storey buildings designed by the same architect for two different owners were however not much different and paradoxically, their functions swapped in course of the time. The original hotel Excelsior has turned into the health resort Jalta and the Eden spa at the corner has become a hotel. Eden's layout wraps around a small courtyard and the traffic areas and the back-of-house spaces are facing towards it. One and two bedroom units are located along the outside perimeter. Excelsior has a three-wing layout based on an L-shape. Facades of both buildings carry characteristics of the functionalist architecture, including the open, glazed street level, light and ethereal balconies with pipe railings, circular windows and flat roofs with terraces. The functionalist architecture of the complex with traces of expressionism (the rounded corner) is akin to the designs of German functionalists of the Berlin circle, such as B. Taut and E. Mendelsohn. It is likely due to architect's stay in Berlin and his connections with the German cultural scene. The complex belongs among the landmarks of functionalist architecture in Slovakia.
Bibliography:
Kurhaus "Eden" Haus dr. L. Neuwirth. Forum 1, 1931, s. 206.
Hotel "Excelsior". Forum 1, 1931, s. 207.
MRŇA, Ľubomír: Liečebný dom Eden a hotel Excelsior. Architektúra & urbanizmus 29, 1995, 1 – 2, s. 42 – 47.
MRŇA, Ľubomír: Architektonické diela 20. storočia na Slovensku – Piešťany. Architektúra & urbanizmus 31, 1997, 4, s. LIII.
DULLA, Matúš – MORAVČÍKOVÁ, Henrieta: Architektúra Slovenska v 20. storočí. Bratislava, Slovart 2002. 512 s.
MRŇA, Ľubomír: Architekt Pavel Weisz piešťanský rodák. Piešťany, Agentúra Nexon, s.r.o. 2008. 88 s.