Assicurazioni Generali and Moldavia Generali Insurance Companies
current function
mixed
address
Gorkého 6-12, Bratislava
architects
Skutecký Alexander
implementation
1935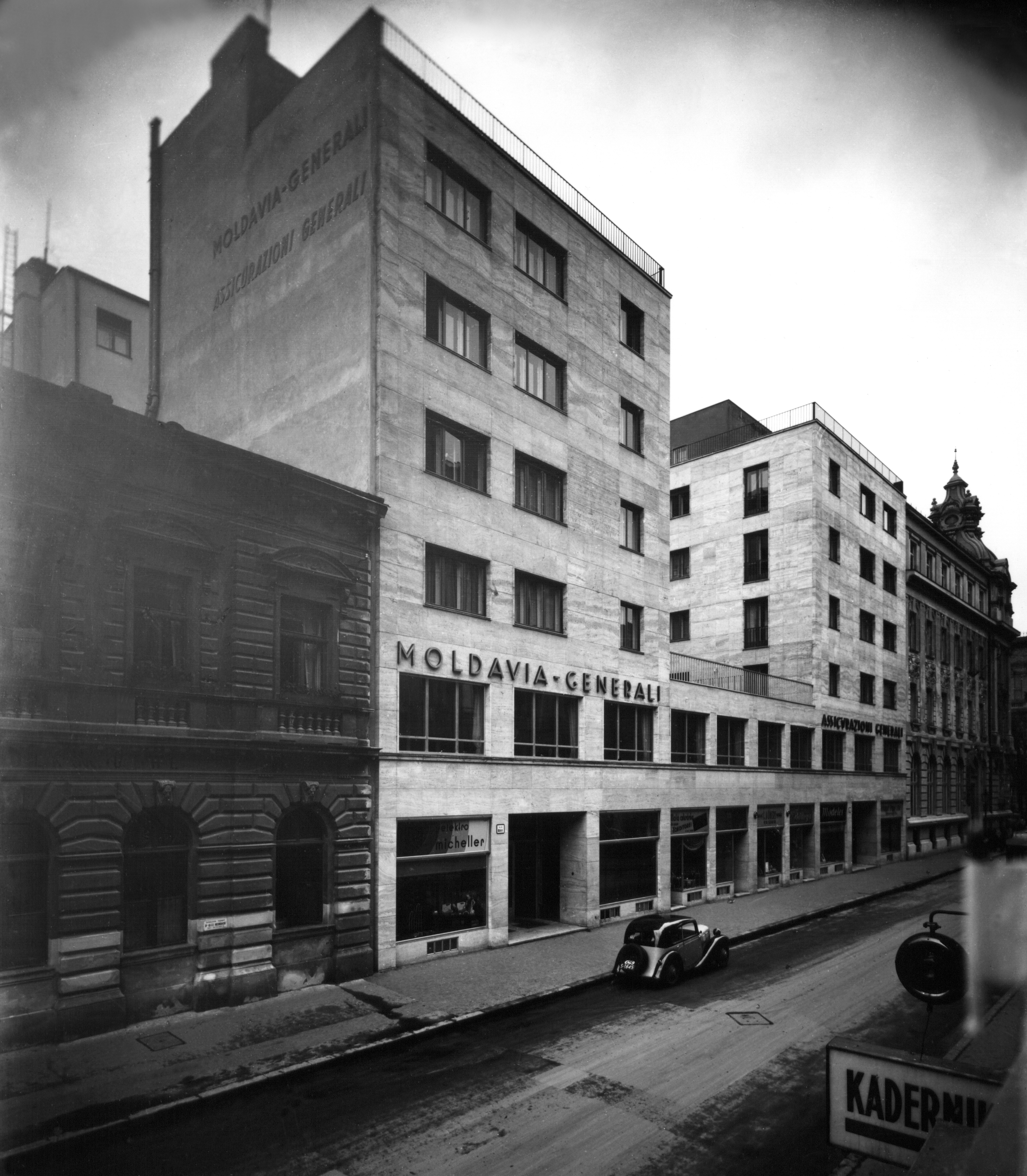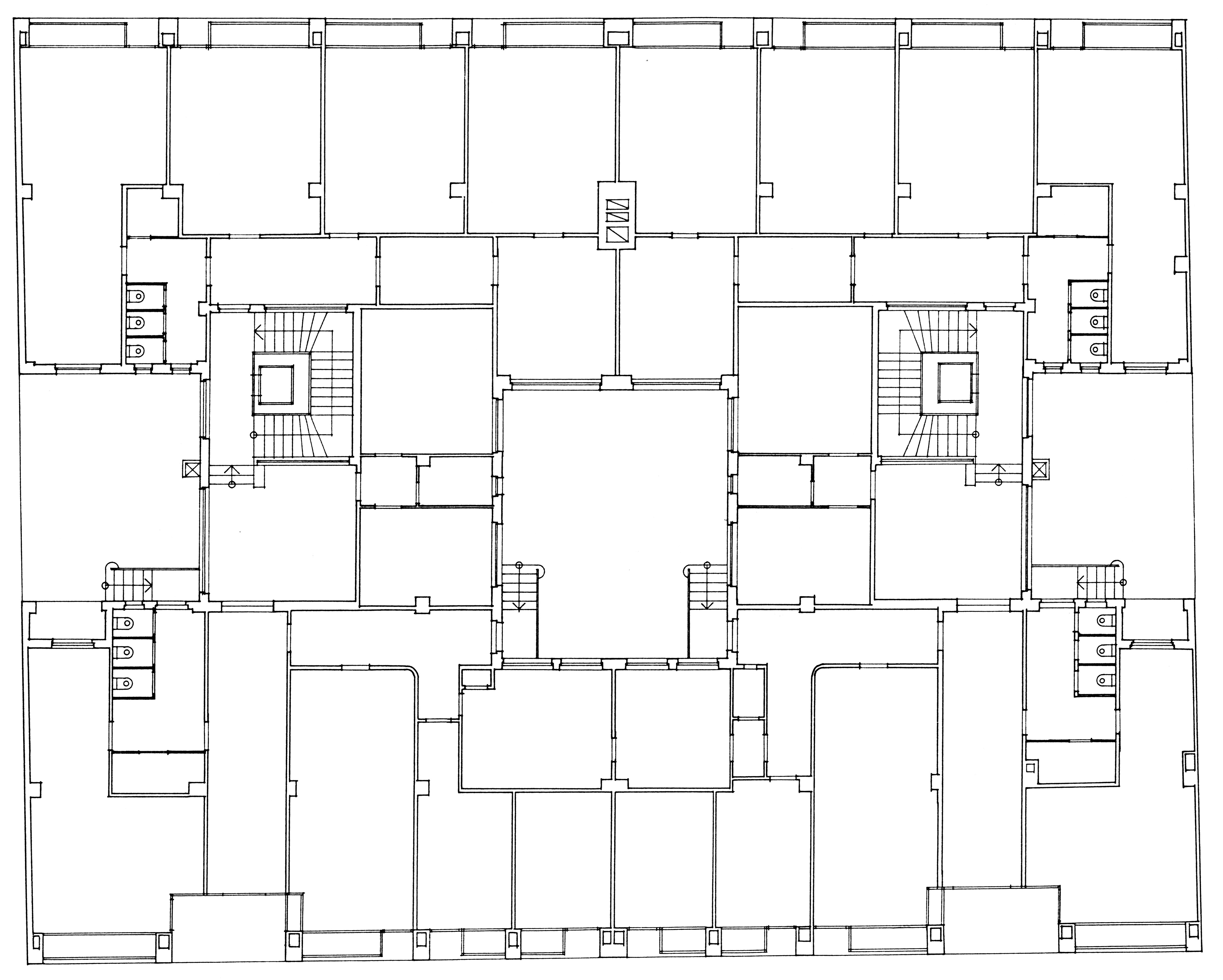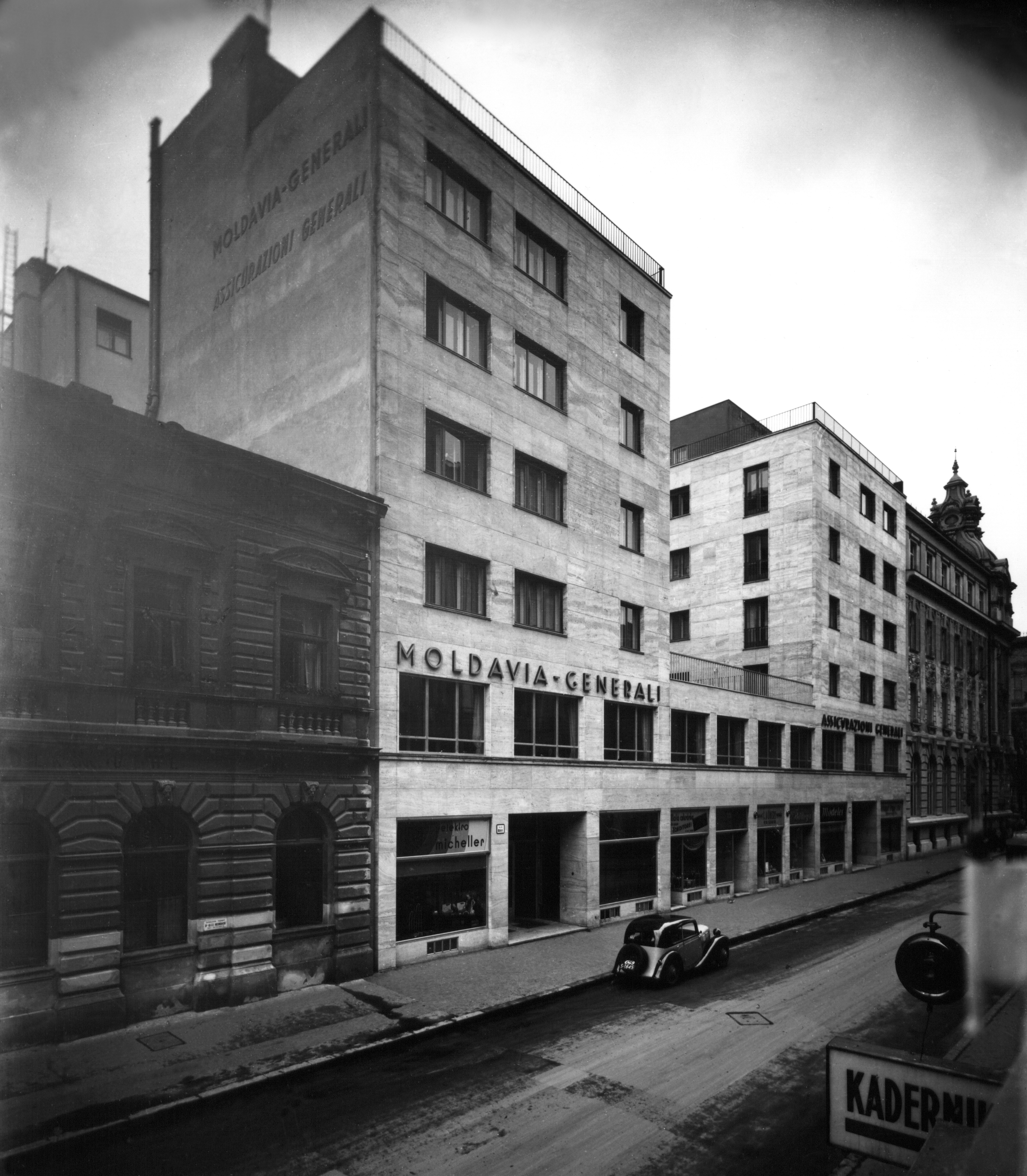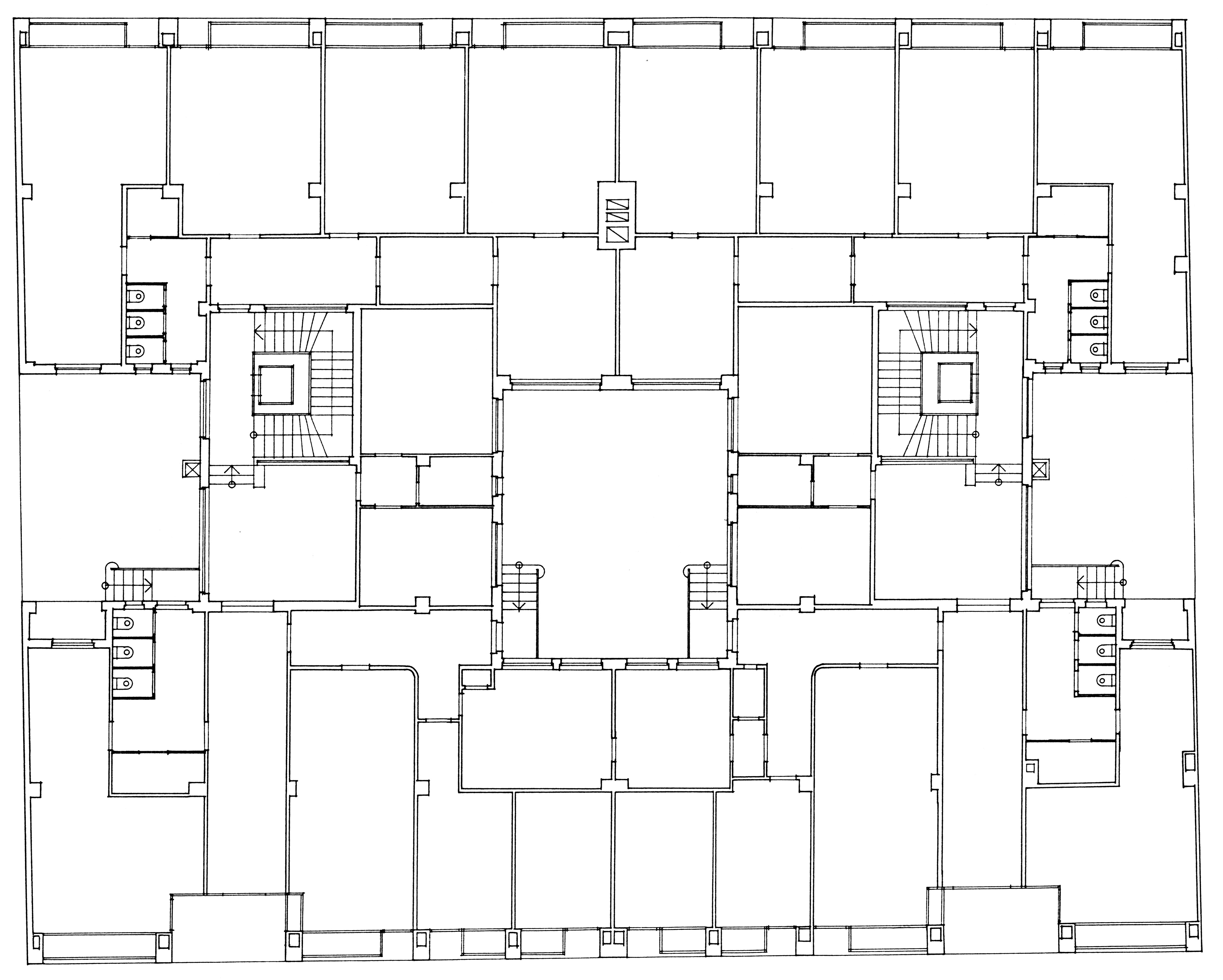 These are two identical, mirror-image seven storey buildings set against each other. The spatial concept consists of two-storey, four-wing podium with two U-shaped five-storey blocks on top of it. Jointly they took shape of a triple-wing form oriented to Gorky Street. Southeast frontage at Jesensky Street has a simple and flat facade. On the opposite side of the street however the architect highlighted by a changed size of windows. Street level with a wide storefront and the second floor are used for retail and administration while the upper floors serve as apartments. Structurally the building is based on a reinforced concrete framework. Facades of the building are clad in travertine from eastern-Slovakian Spis region, only the foyer and the yard are clad in green marble.
Use of highly polished travertine wall cladding on the entire facade was a unique concept at the time, just as the digression from the convention in opening up the residential section above. Despite the dominant administrative and commercial purpose of the building, the architect addressed with equal emphasis the residential quarters of the building with the intention of improving the living standard in urban environment of the centre. With their purist character, playful rhythm of window openings, but especially selection of materials the insurance company buildings gave a whole new character to the entire street block. Similar principle of opening up the facade in order to improve the daylight exposure of the inner yard can be seen in other works from this period with a similar function (as early as 1928 it was used by F. Weinwurm on his Fenix insurance company building at Groessling Street). Notable is also the selection of travertine, which during the modern period was considered a material of local character.
Due to their quality of workmanship as well as the combination of cosmopolitan concept with local tradition, these insurance company buildings belong among the supreme works of the interwar modernism in Bratislava and in Slovakia.
Bibliography:
Slovenský staviteľ 1936, s. 320 – 321 a s. 333.
Die Neubauten der Versicherungs-Gesellschaften "Assicurazioni Generali" und "Moldavia Generali" in Pressburg. Forum 6, 1936, s. 173 – 175.
KUSÝ, Martin: Architektúra na Slovensku 1918 – 1945. Bratislava, Pallas 1971, s. 108.
FOLTYN, Ladislav: Slovenská architektúra a česká avantgarda 1918-1939. Bratislava, SAS 1993, s. 193, 200.
ŠLACHTA, Š. – DOROTJAKOVÁ, I.: Sprievodca po architektúre Bratislavy 1918 – 1950. Bratislava, Meritum 1996, s. 35.
DULLA, Matúš – MORAVČÍKOVÁ, Henrieta: Architektúra Slovenska v 20. storočí. Slovart, Bratislava, 2002, 512 s., s. 382.
SZALAY, Peter: Poisťovne Assicurazioni Generali a Moldavia Generali, DOCOMOMO národný register: Slovensko/2006. Architektúra & Urbanizmus 40, 2006, 3 – 4, s. XXVI.