Manderla apartment and commercial block
current function
mixed
address
Námestie SNP 23, Bratislava
architects
Ludwig Christian, Spitzer Emerich, Danielis Augustín
project
1933 – 1934

implementation
1935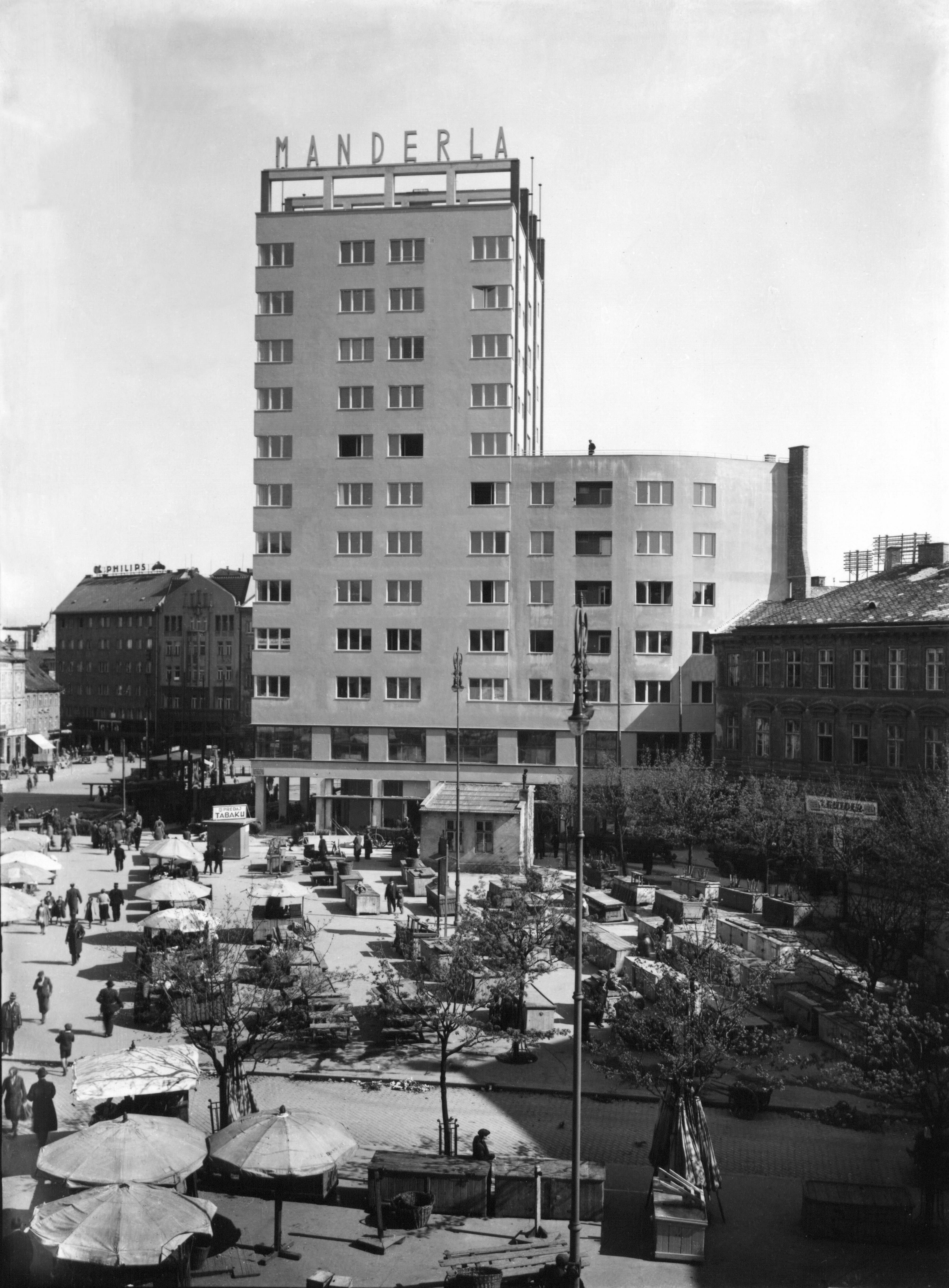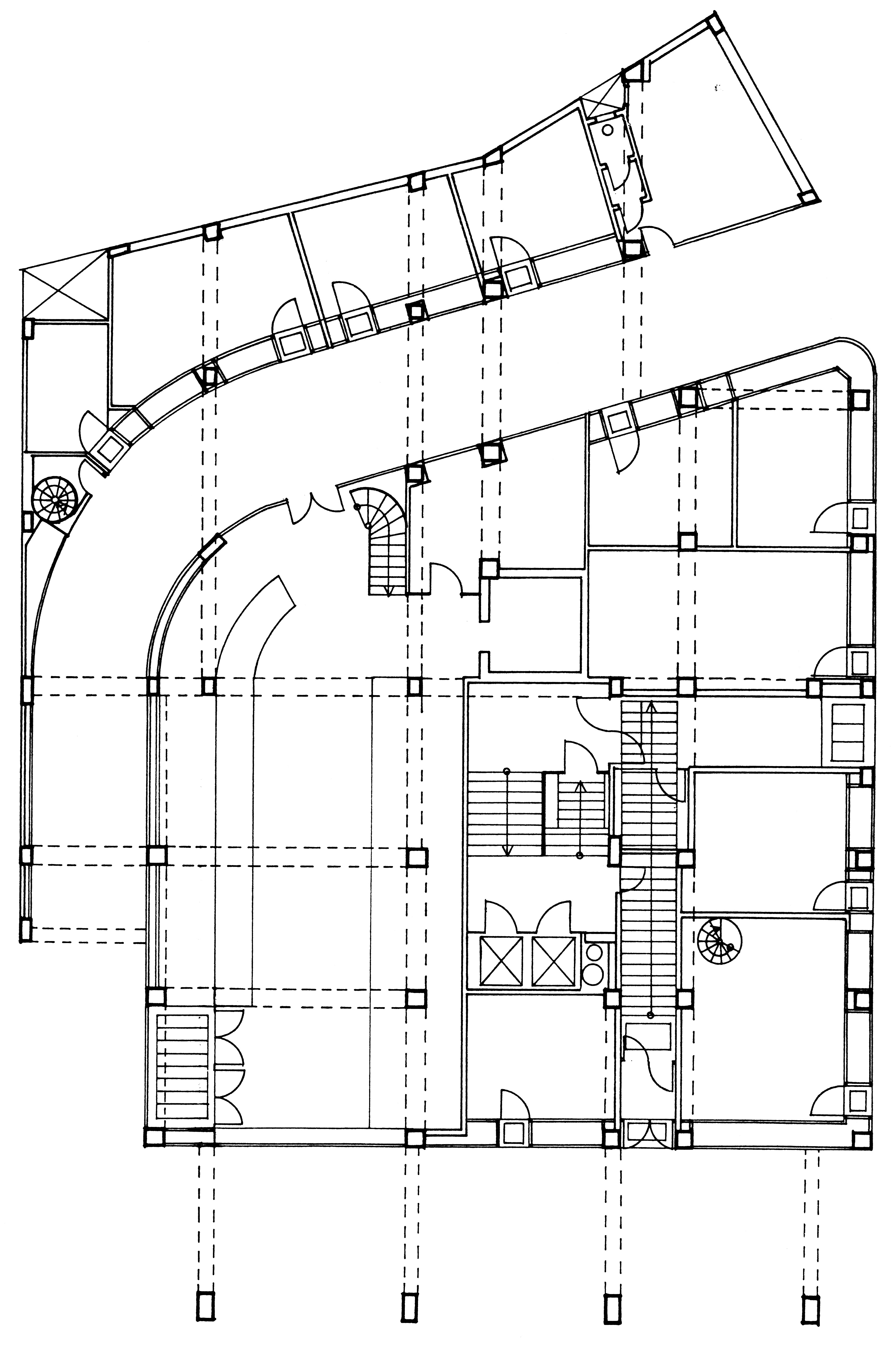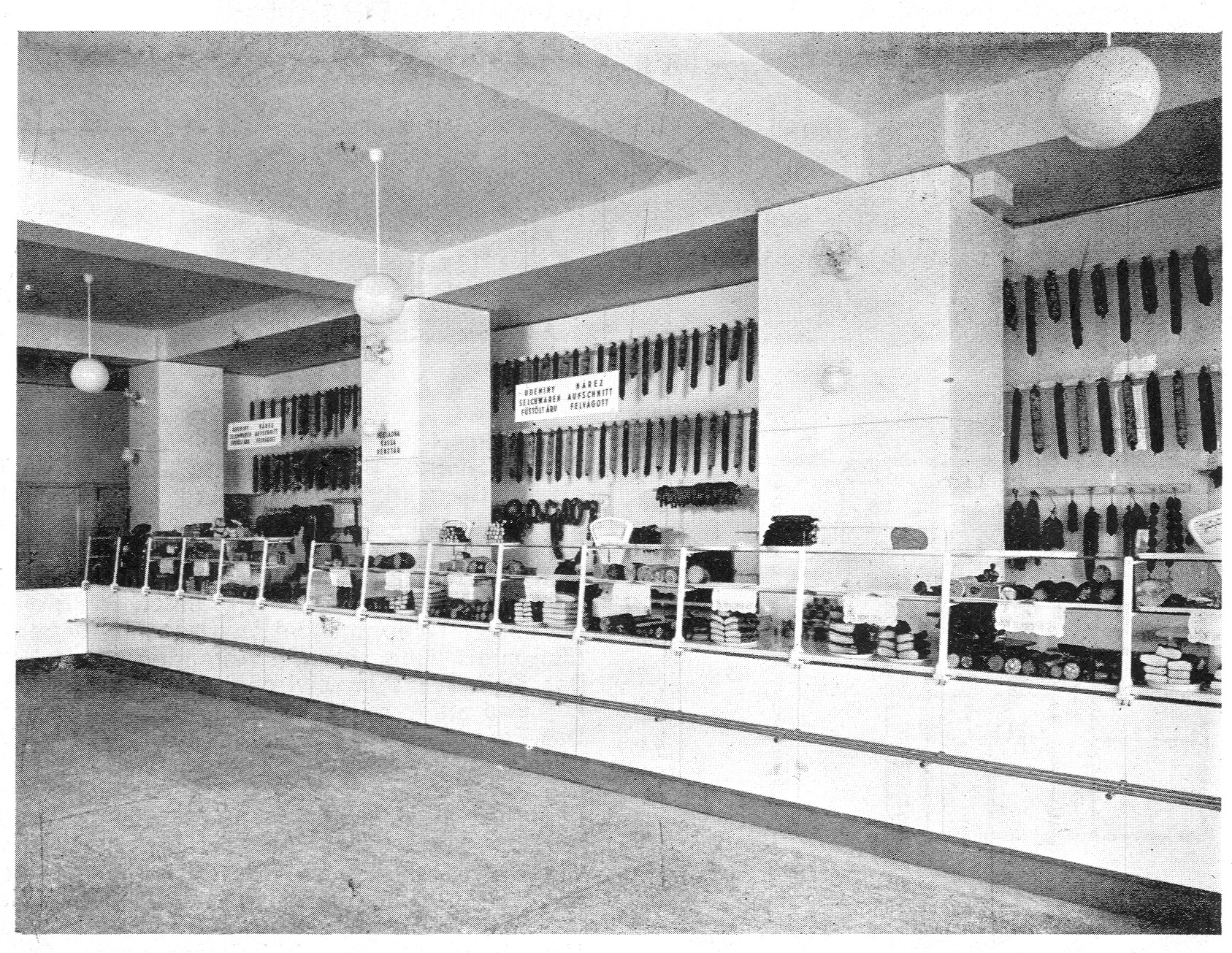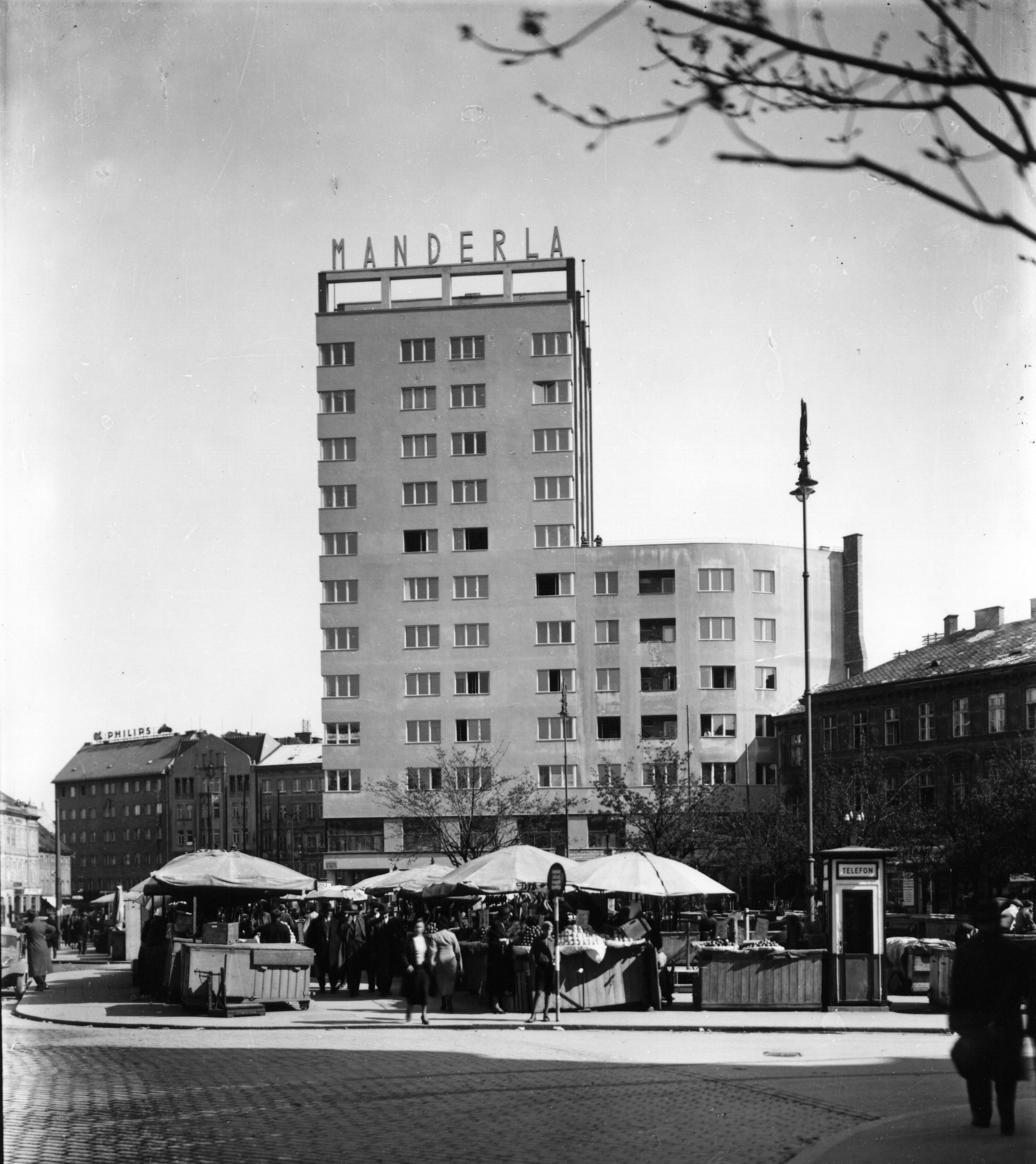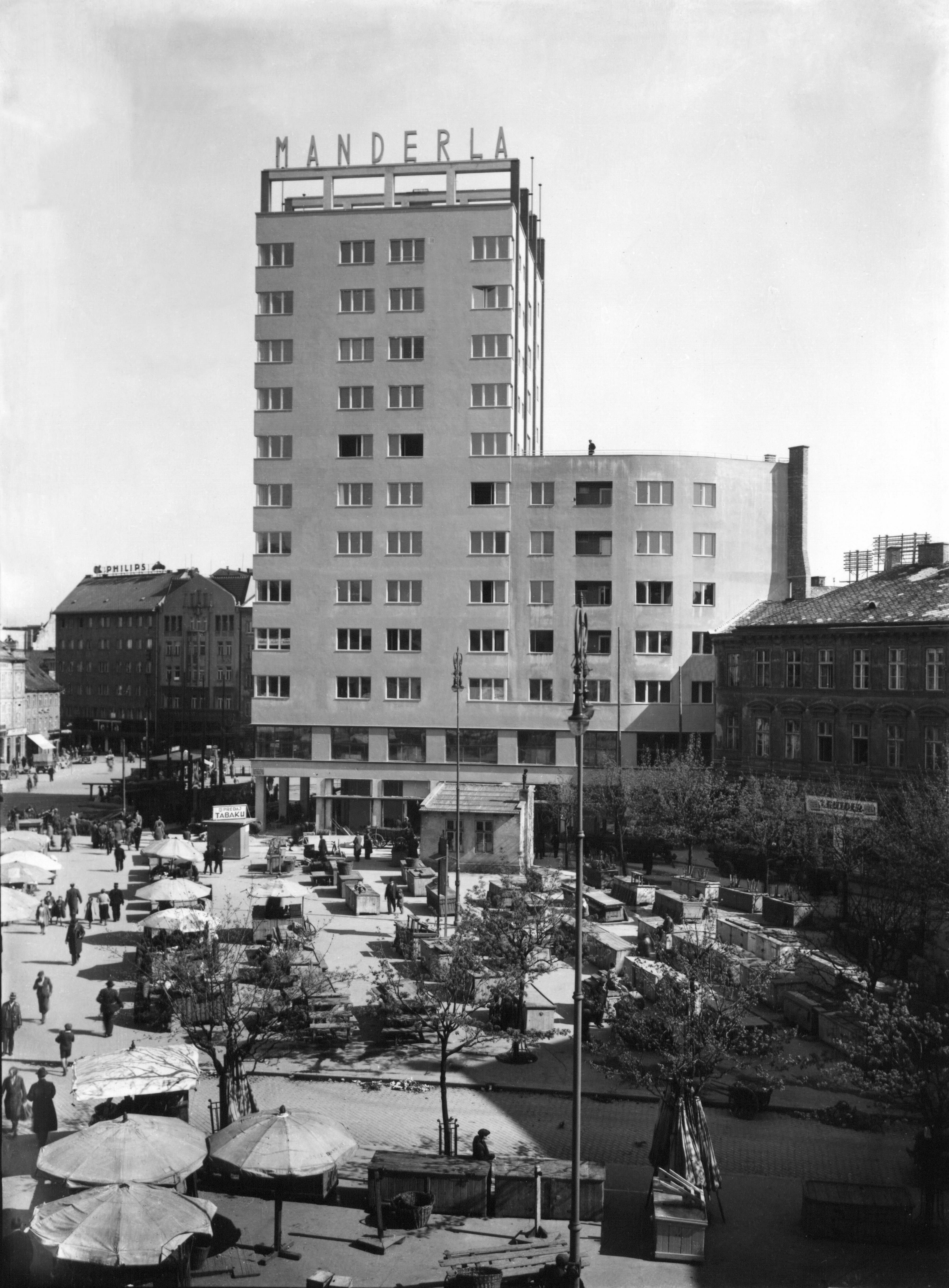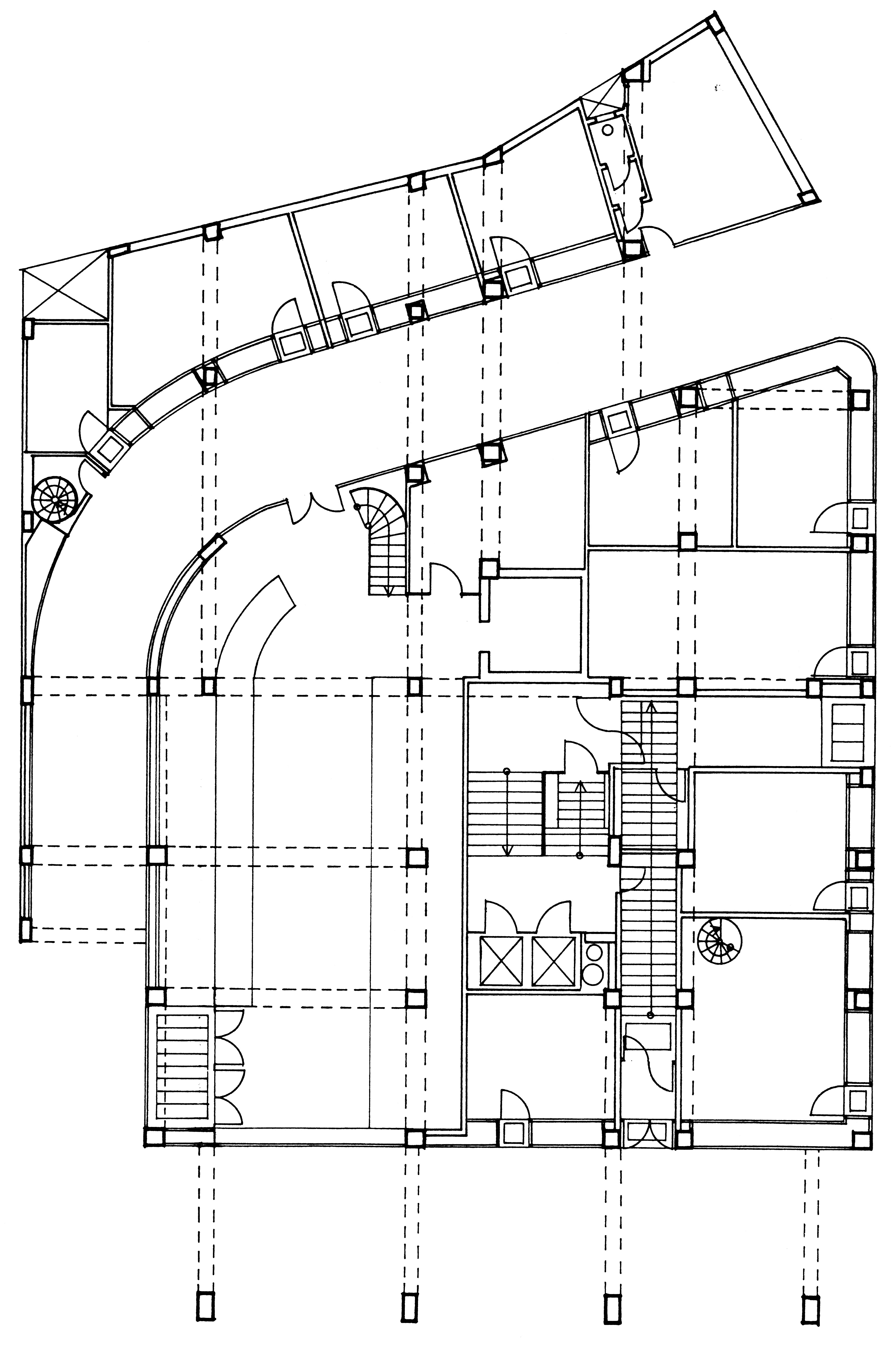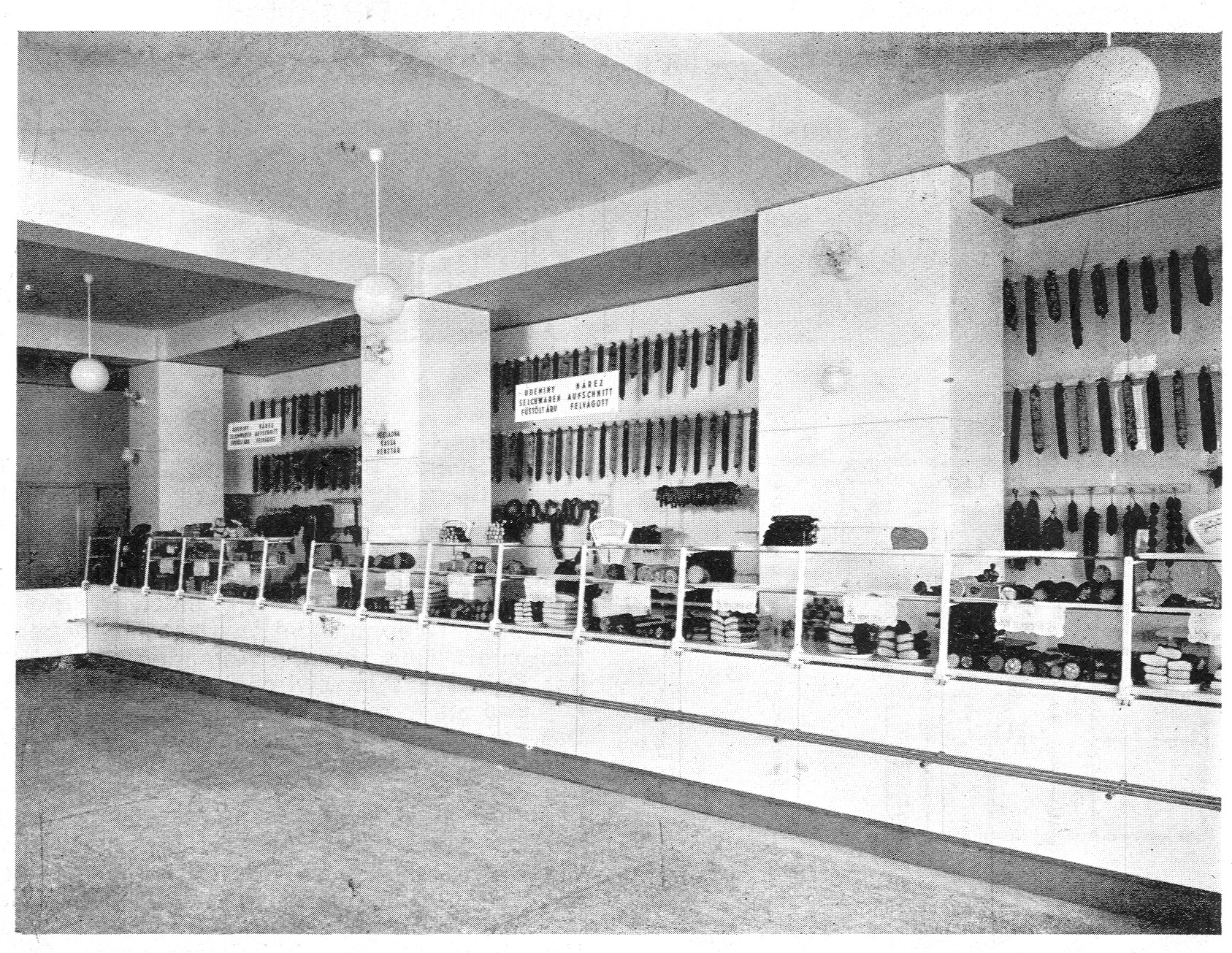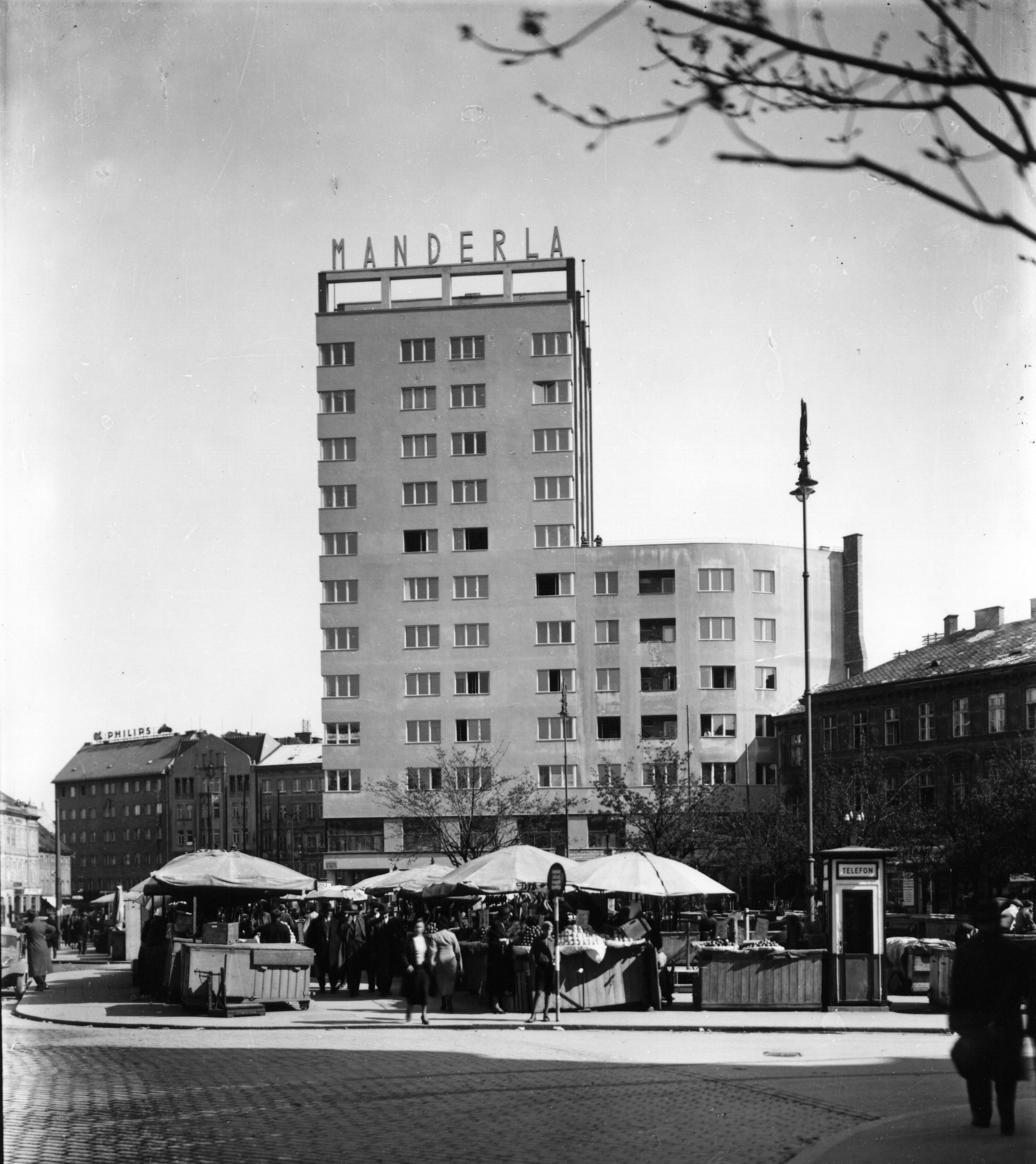 Construction of the first true high-rise building in Bratislava was initiated by a wholesale meat dealer, Rudolf Manderla, who had frequently visited the USA and wished to build something at home similar in its ambitions to the trans-Atlantic structures he admired. He approached a number of designers with his offer of cooperation until he decided on the group of three architects mentioned above. The essential concept of the buildings is based on the assumption of the maximum utilisation of the land, for construction of a multi-storey apartment block. The spatial, volume and structural solutions were reached by the architects relatively quickly; more complex was the search for an exterior appearance. In the end, the builder decided on a relatively austere architecture with marked vertical strips along the facade growing into the roof structure with its inscriptions.
The structure of Slovakia's first skyscraper is a reinforced-concrete skeleton, of eight axes after the fifth floor and (after the 10th floor) four-axial. In the ground floor there is a modern variant of the vaulted passageway and an organically bent arcade with entrance into smaller shops. The architects planned the parterre as entirely glass, which further increased its sense of air and lightness. On the second floor were offices, and a large cafe with a view of the city. The highly demanding construction work was entrusted to the Bratislava branch office of the important Viennese company Pittel & Brausewetter.
'Manderlák', as the tower was previously known in the city, arose on one of the most exposed construction sites in all of Czechoslovakia during the First Republic: the square known as 'Námestí republiky'. It was here, at the edge of the historic urban core, that the modern "Prachtstrasse" emerged, of Functionalist commercial palaces for the leading business institutions. These new structures rose high above the original peripheral buildings and turned the former outlying market place into a new urban centre. The eleven-storey Manderla tower, however, managed to be provocative even in this environment, both with its height and its positioning outside of the street line. Yet what enraged traditionalists appealed greatly to the artistic set of the Slovak capital: the 'skyscraper shifted above the square" fascinated them and the Grand Cafe in the second floor was long a favoured meeting place for them.
Bibliography:
Hochhaus Manderla in Pressburg. Forum 5, 1935, s. 184 – 186.
Foltyn, Ladislav: Slovenská architektúra 1918 – 1938 a česká avantgarda. Bratislava, SAS 1993, s. 152 – 153, 155.
Moravčíková Henrieta: Tradícia a novátorstvo v architektonickom diele Christiana Ludwiga. Architektúra & Urbanizmus 31, 1997, 4, s. 197 – 198.
Dulla, Matúš - Moravčíková, Henrieta: Architektúra Slovenska v 20. storočí. Bratislava, Slovart 2002, s. 96 – 97.
Moravčíková, Henrieta: Dva modely prijímania moderny na Slovensku: Fridrich Weinwurm a Christian Ludwig. Architektúra & Urbanizmus 40, 2006, 3 – 4, s. 131 – 154.