Apartment block for the 'Magnetite Industry'
current function
housing
address
Gajova 9, Bratislava
architects
Konrad Josef
builders
Josef Erdély, Bratislava
project
1937

implementation
1938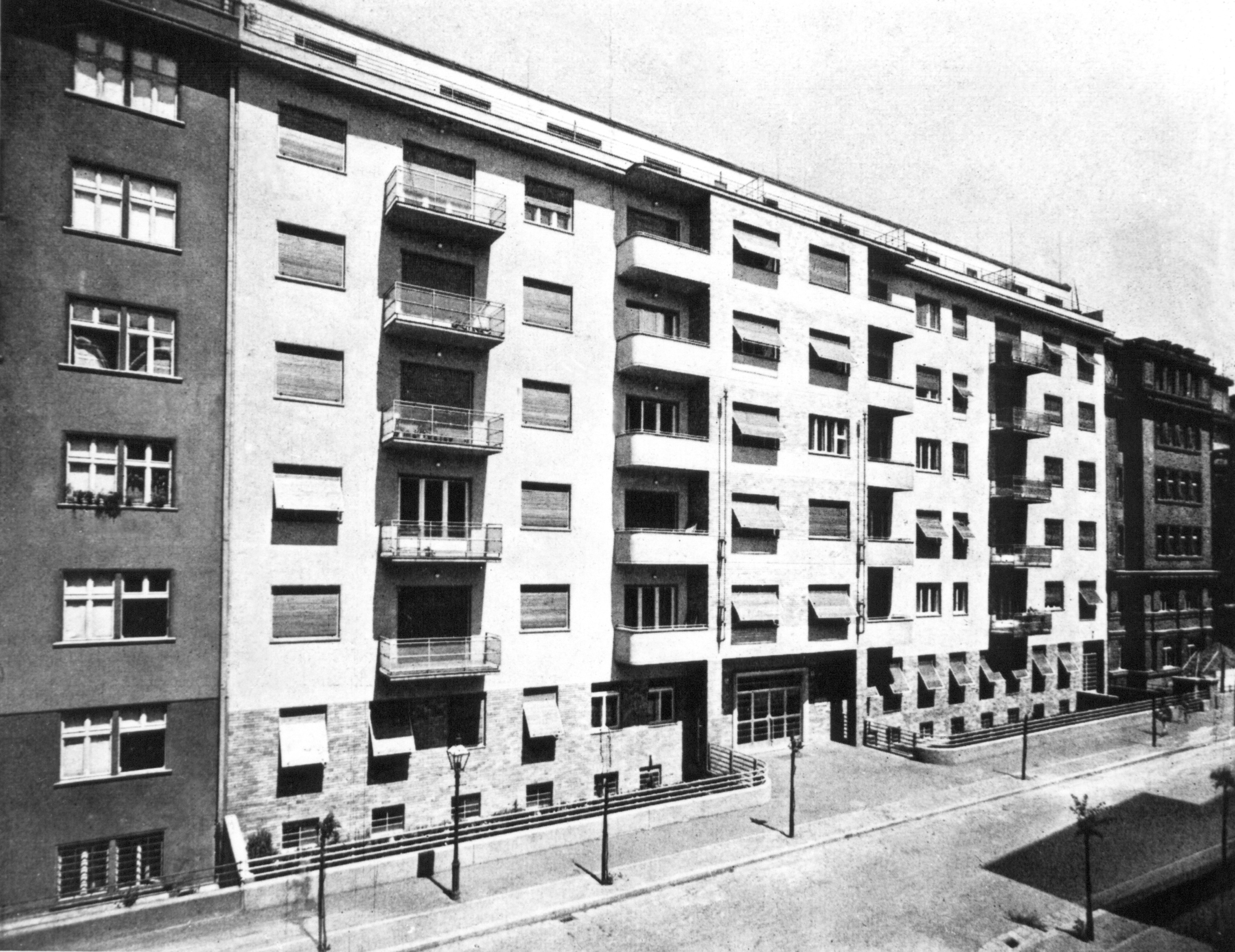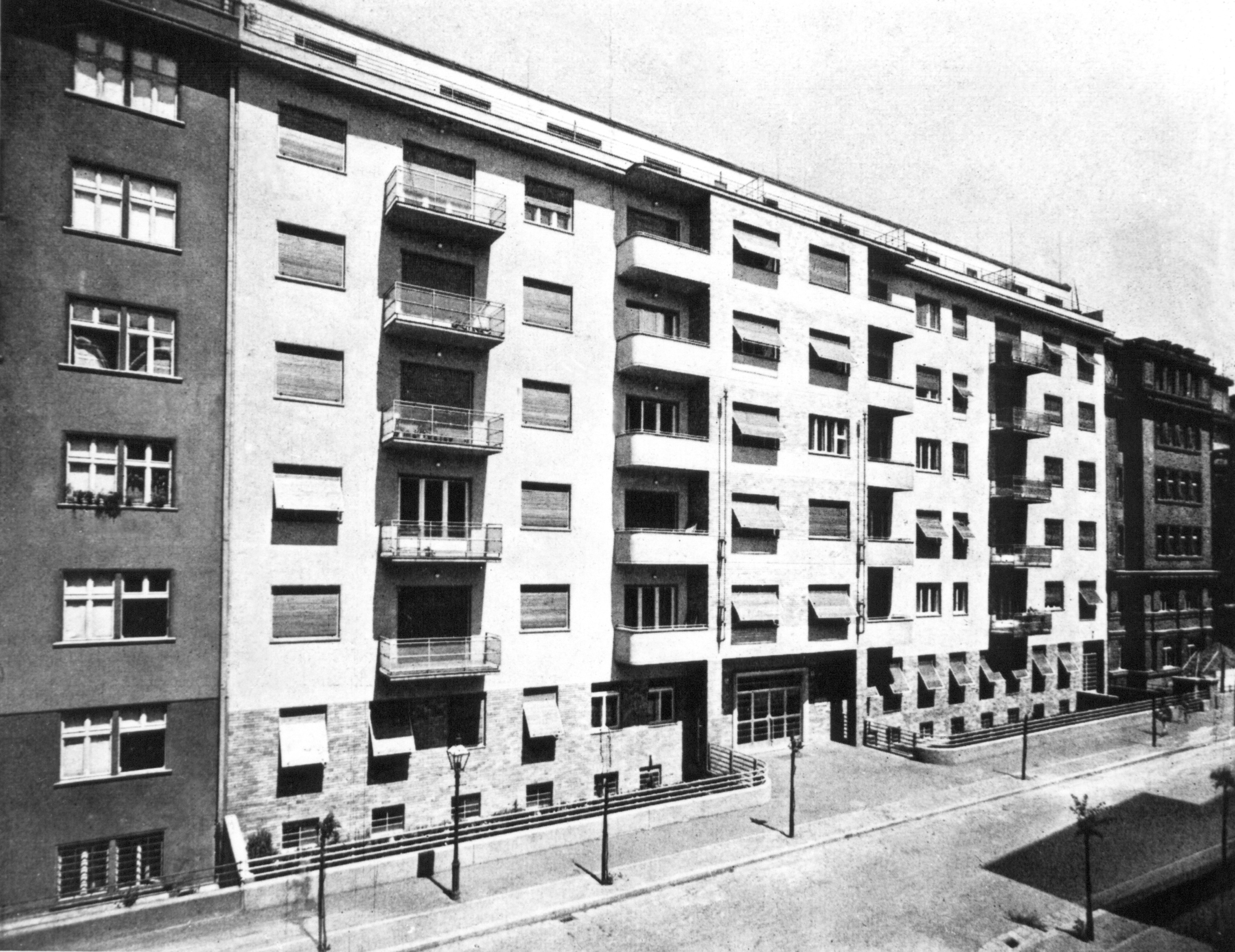 The culmination of Konrad's work in residential architecture, the eight-storey building is dominated by the central entryway in the axis of the front bay protruding from the otherwise flat facade for the entire height. The light-green ceramic tiles that cover the bay were also used for the subtle window framing and the cladding of the parterre. The entrance portal is of pale-coloured sandstone. Protruding from the facade are balconies with glass railings. Inside, the flats have arrangements of two, three and four rooms, completely furnished, as well as several one- and two-room 'bachelor flats'. The design of the entry vestibule is unusually generous: walls covered in greenish-white Italian marble, a broad entrance staircase. Each stairway has its own rubbish chute.
Bibliography:
KONRÁD, Josef: Ein neuer Zinhausbau in Presburg. Forum, 1938, s. 152 – 153.
MORAVČÍKOVÁ H., Henrieta: Architekt Josef Konrad. Projekt 37, 1995, 6 – 7, s. 57.
DULLA, Matúš – MORAVČÍKOVÁ, Henrieta: Architektúra Slovenska v 20. storočí. Bratislava, Slovart 2002. 512 s., tu s. 395.