Dr. Milan Hodza Business Academy
current function
science and education
address
M. Rázusa 1, Trenčín
architects
Silberstein Ferdinand
builders
Ing. Strebinger
project
1932

implementation
1937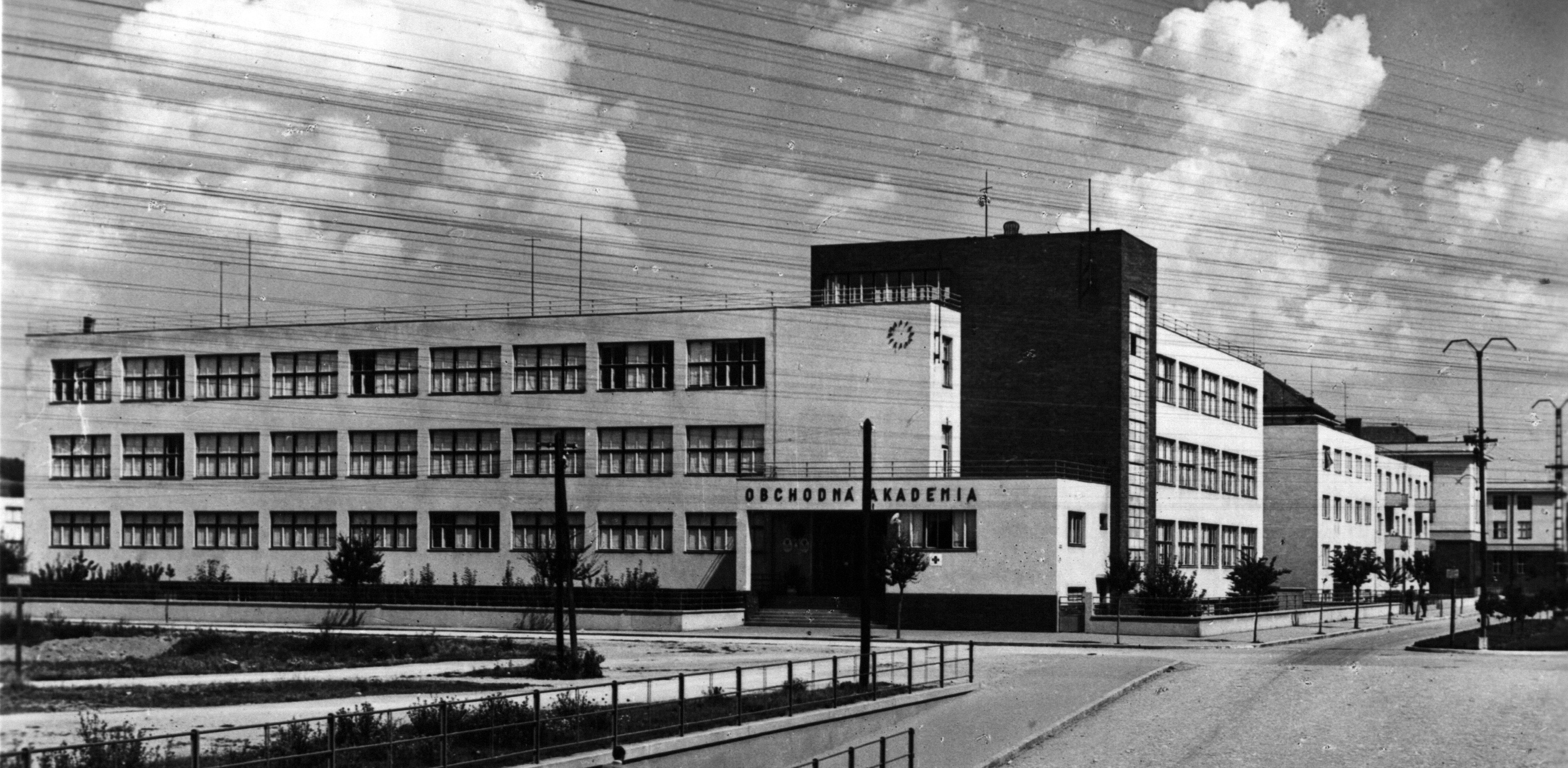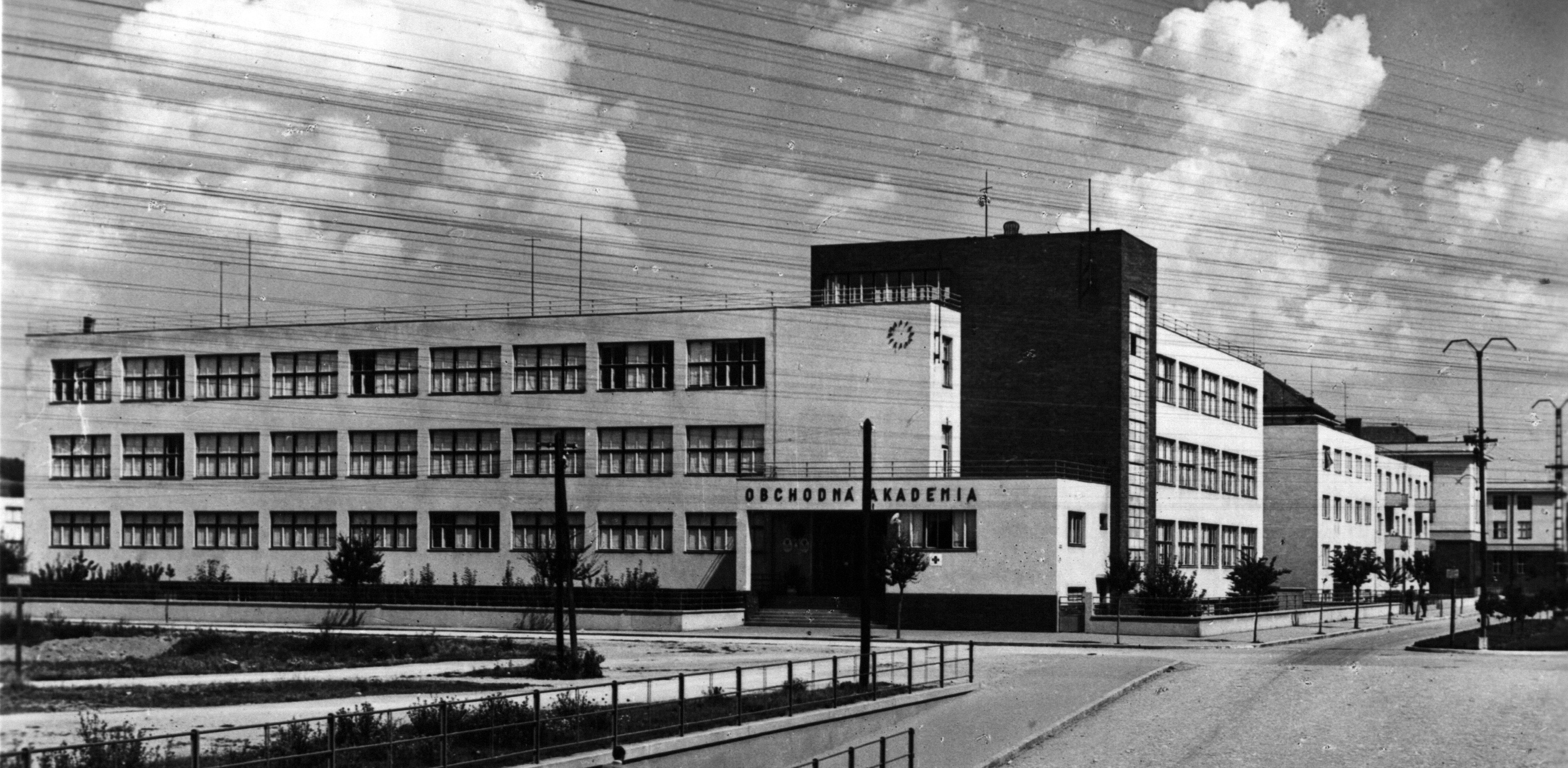 Ferdinand Silberstein designed a great number of new homes in the new neighborhood called Sihot, which was the largest extension of Trencin in the interwar period and one of the greatest modern urban achievements in Slovakia. Originally a two-wing building, the business academy sits at the main corner of the road leading from the city centre. Rectangular arrangement of shapes at the main entrance off the corner as well as clean functionalist design of the facade ranks it architecturally amongst the most expressive buildings of the period in the city. The layout is organized as a traditional two-aisle school with classrooms oriented toward the main street frontage. Hallway of the shorter wing is more spacious. The school received an addition at a later date, enclosing it with a block at the rear side.
Bibliography:
Neuere Bauten von Arch. Ing. Ferd. Silberstien. Forum 8, 1938, s. 27 – 34.
DULLA, Matúš et all.: Architektonické diela 20. storočia na Slovensku – Trenčín, Nové Mesto nad Váhom, Skalica. Architektúra & urbanizmus 33, 1999, 3 – 4, s. CV – CXXVIII.
DULLA, Matúš – MORAVČÍKOVÁ, Henrieta: Architektúra Slovenska v 20. storočí. Bratislava, Slovart 2002, 512 s.
Osudy Silvanovcov / The Silvan Story. Ed. S. Silvan a K. Kubičková. Bratislava, SNM, Múzeum židovskej kultúry 2002, 88.