Notary boarding house and a house of civil servants
current function
mixed
address
Československej armády 25, 27, 29, Banská Bystrica
architects
Bednárik František Eduard
project
1935

implementation
1936 – 1937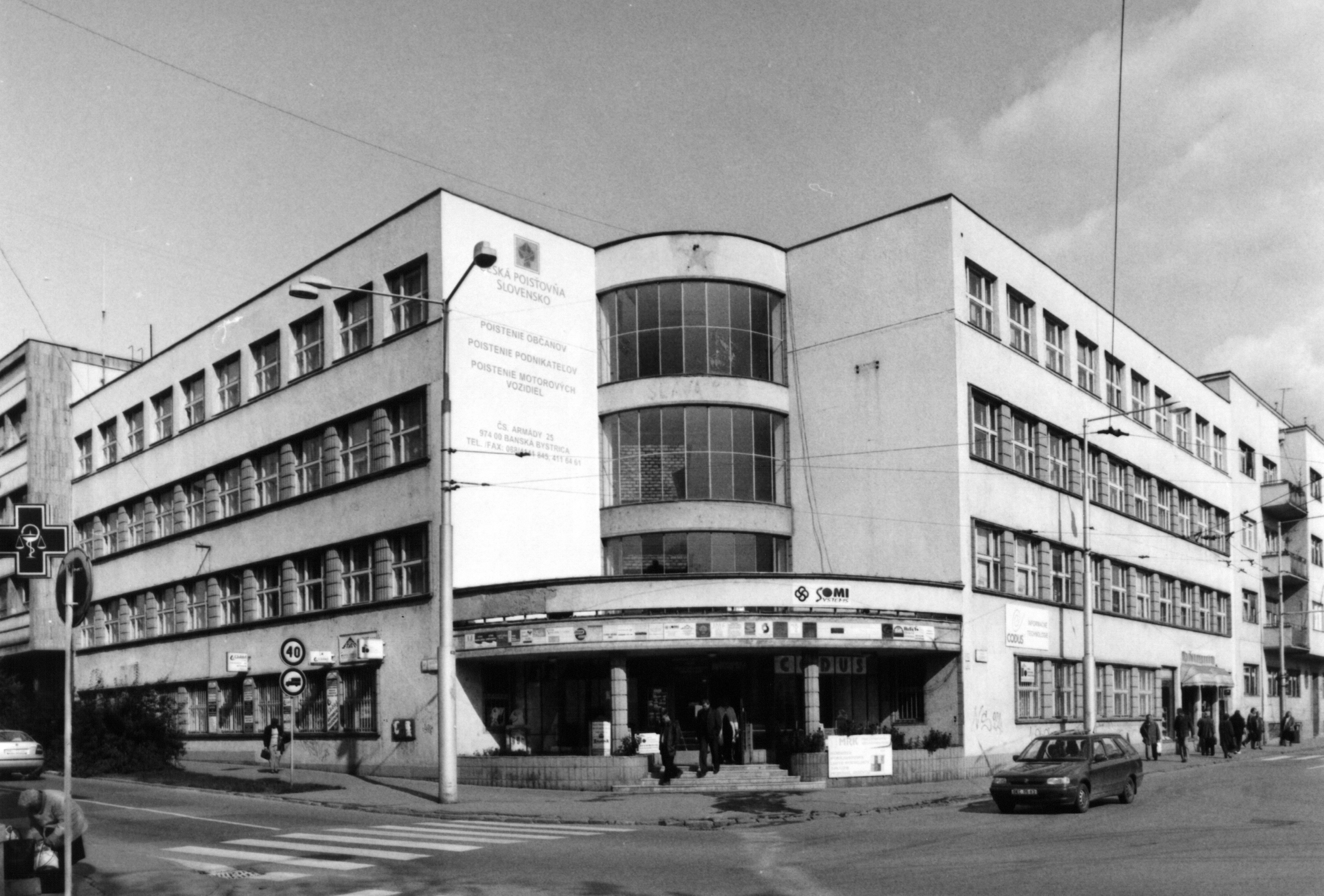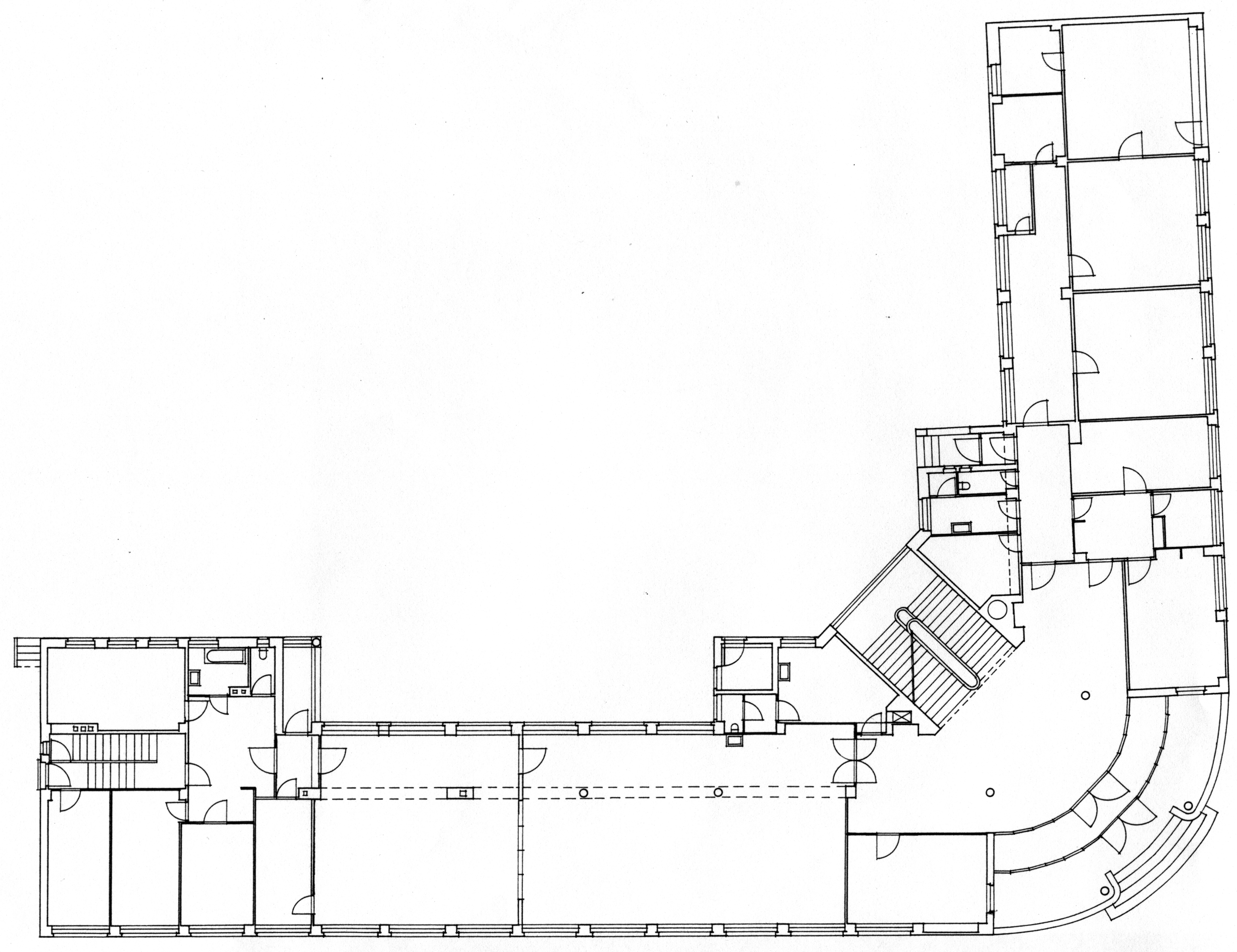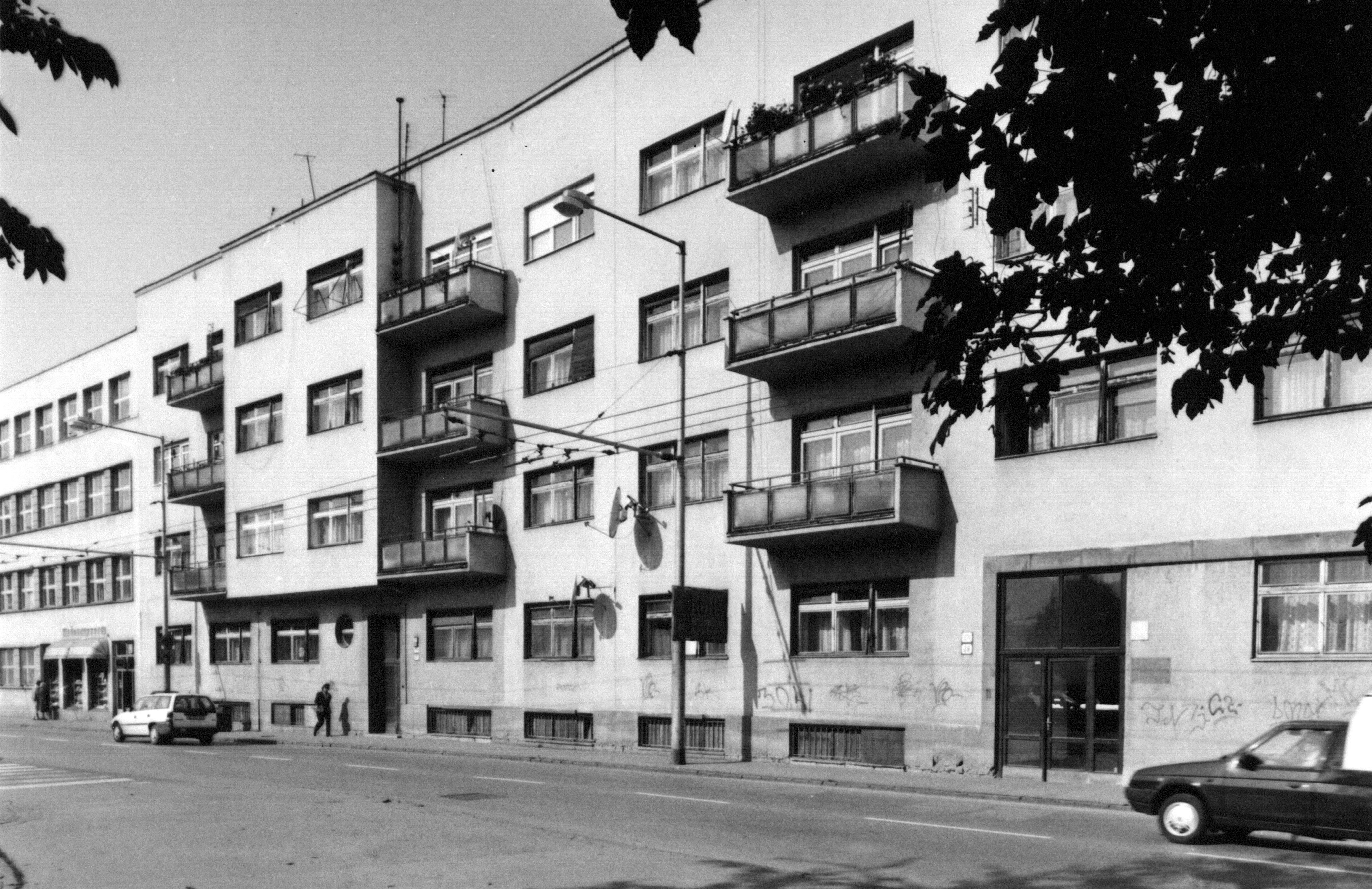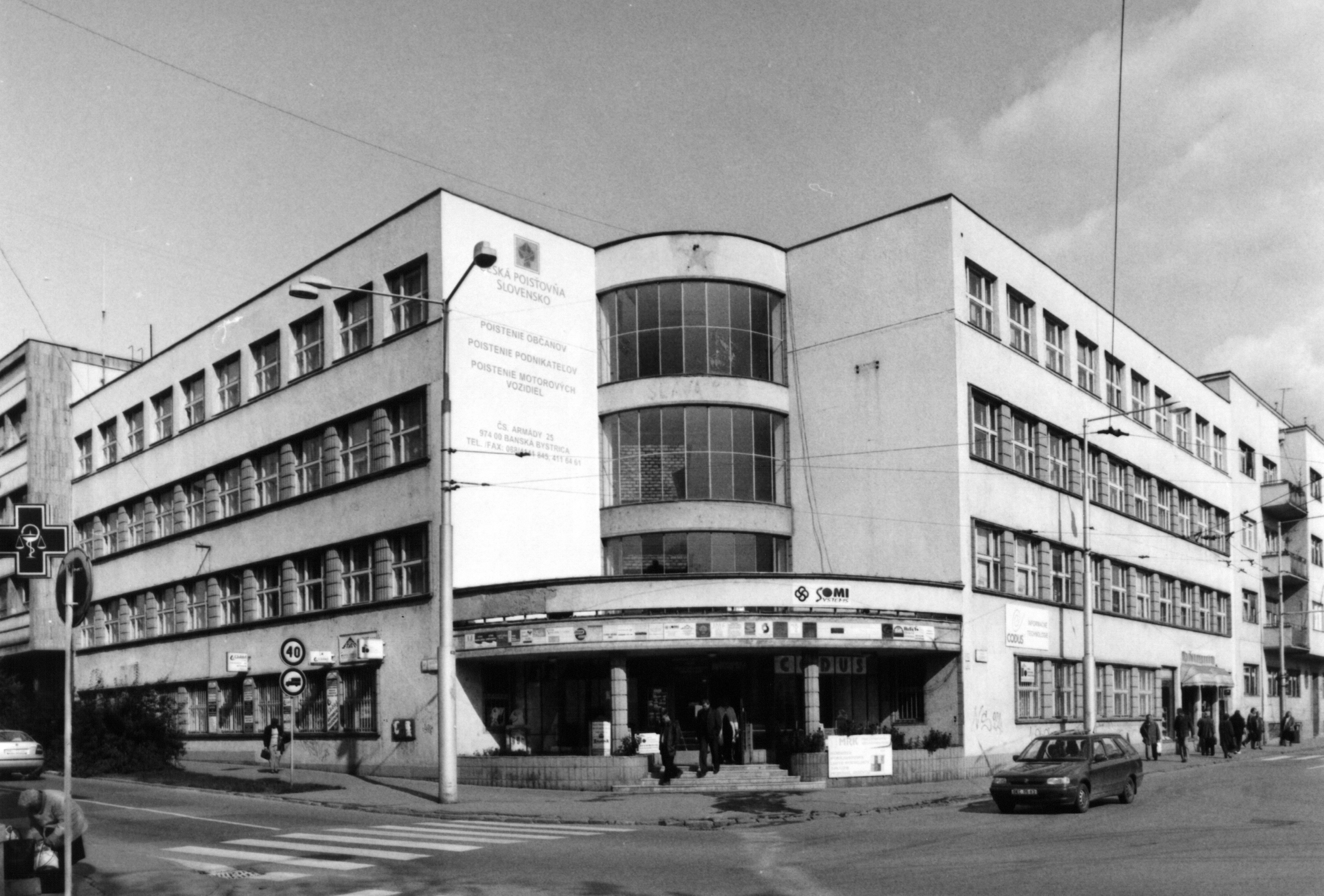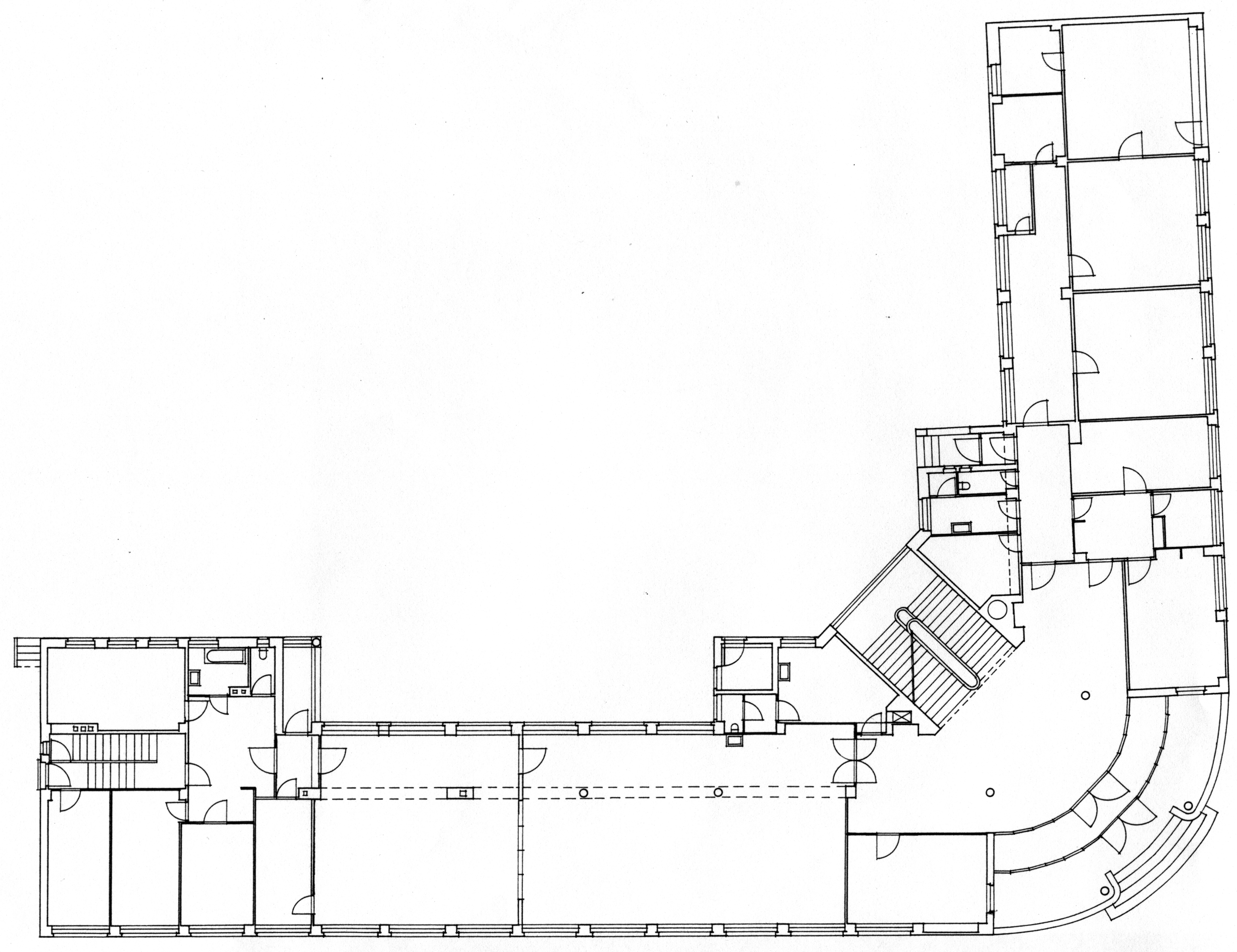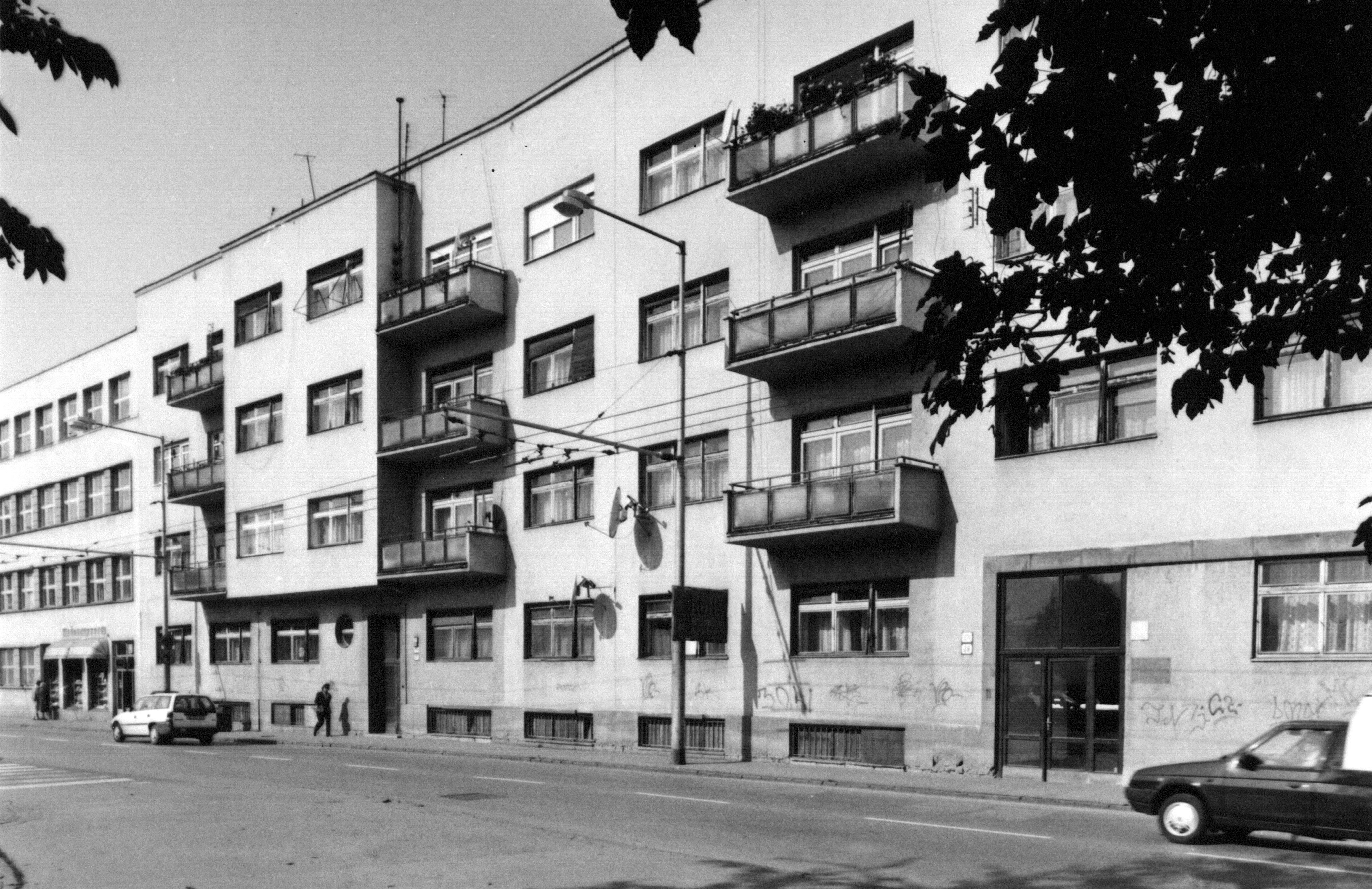 The corner lot building originally served as a boarding house for children of municipal and district notaries. It was built in the thirties on an intersection of Czechoslovak Army Street (Ceskoslovenskej armady) and Kukucinova Street. Originally, it was a three-storey building, today it is extended in another floor. The building consists of two wings which meet at the rounded corner. That is also where the main entrance to the building is located. The corner recedes into a round stairwell tower which originally exceeded the building in one storey height. Regular window openings are aligned into strips. This flat roof structure is designed on a two-aisle layout. In 1964, an apartment building has been added to the right wing and so the structure was joined with a county insurance office. Currently it serves as a medical centre.
Bibliography:
KUBIČKOVÁ, Klára: Architektonické diela 20. storočia na Slovensku. Architektúra & urbanizmus 34, 2000, 1 – 2, s. CLXX.
DULLA, Matúš – MORAVČÍKOVÁ, Henrieta: Architektúra Slovenska v 20. storočí. Bratislava, Slovart 2002. 512 s., tu s. 144, 389.