Galleried apartment block in ul. Röntgenova
current function
housing
address
Röntgenova 24, Bratislava
architects
Quastler Desider
project
1931

implementation
1932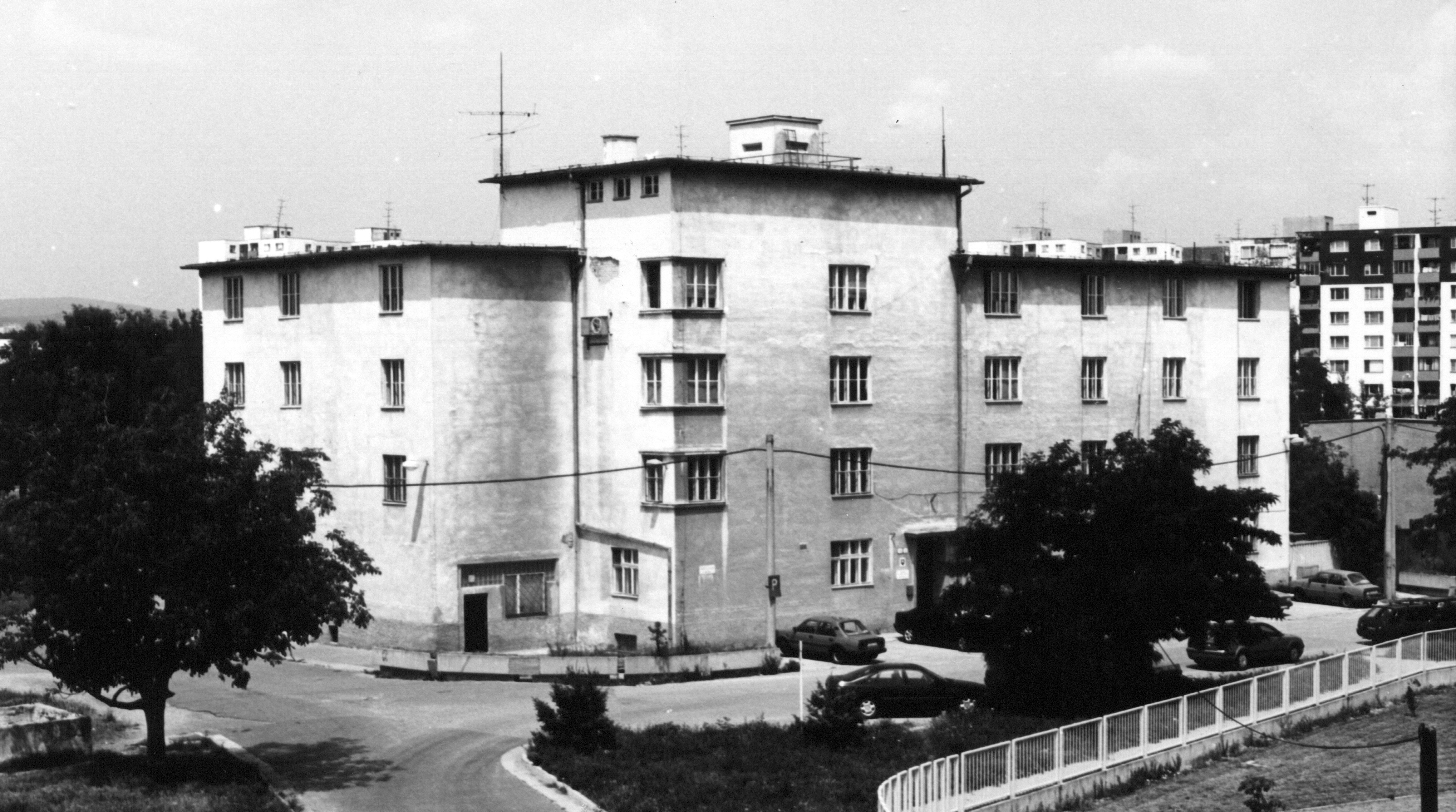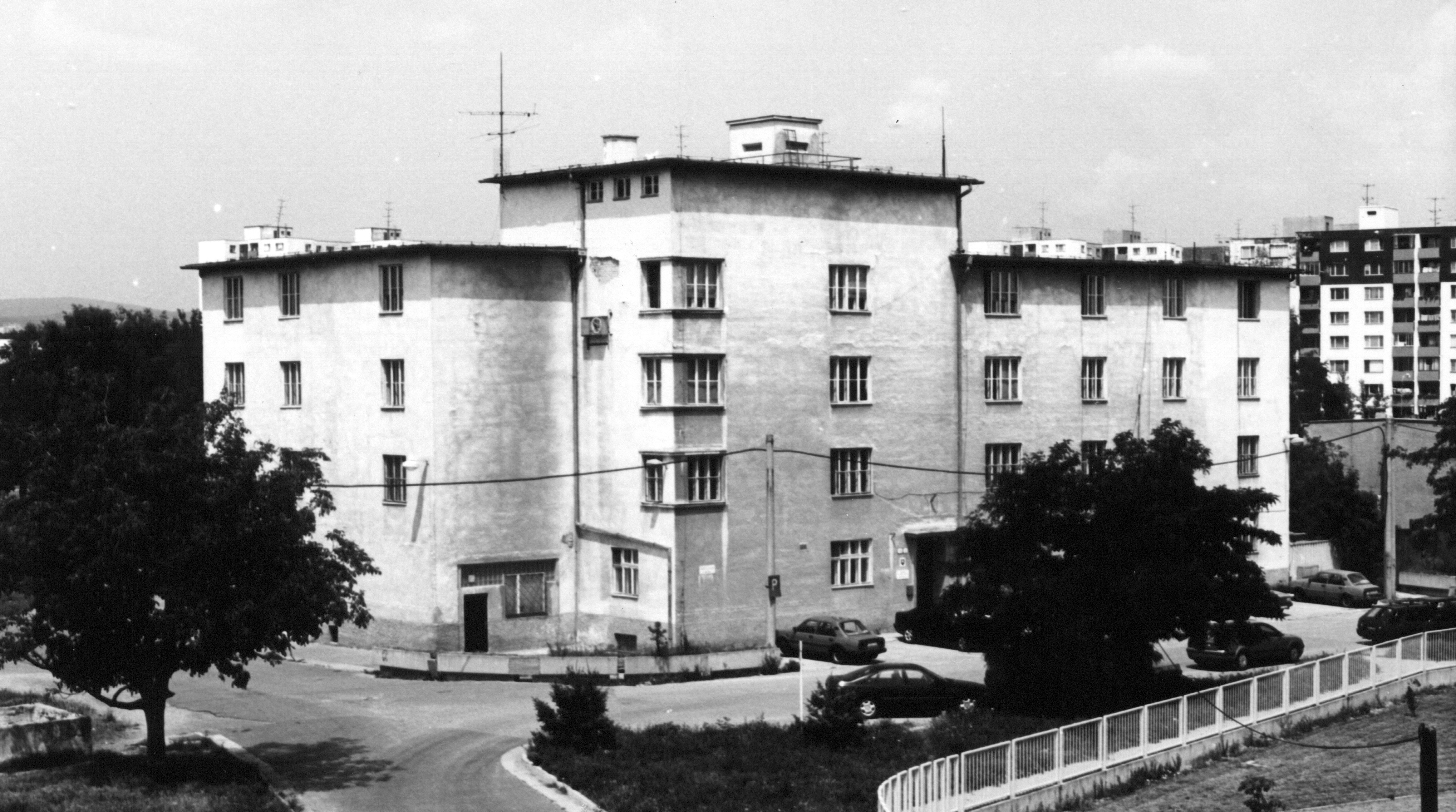 A typical example of the social housing built by local governments in interwar Czechoslovakia, the block consists of one-room flats with basic facilities reached from a shared outdoor gallery. The smooth white facade and irregular positioned fenestration indicates the architect's inclination towards Purism; the courtyard facade with glass-fronted galleries has a more Constructivist appearance. Despite the evidently quite limited budget, this four-storey building of L-shape offers a dignified standard of living for its residents.
Bibliography:
Erläuterung zu den Projektierten Gemeinschaftshäusern mit Kleinstwohnungen. Forum 1, 1931, s. 58 – 59.
MORAVČÍKOVÁ, H. Henrieta: Architektonické diela 20. storočia na Slovensku. Architektúra & urbanizmus 31, 1997, 2 – 3, s. XL.
DULLA, Matúš – MORAVČÍKOVÁ, Henrieta: Architektúra Slovenska v 20. storočí. Bratislava, Slovart 2002. 512 s., tu s. 368.