United Power Generation Banska Bystrica
current function
administration
address
Františka Švantnera 9, Banská Bystrica
architects
Bednárik František Eduard (1. etapa), Vitalij Zraževský
project
1938 (1. phase)
1941 (2. phase)

implementation
1939 – 1941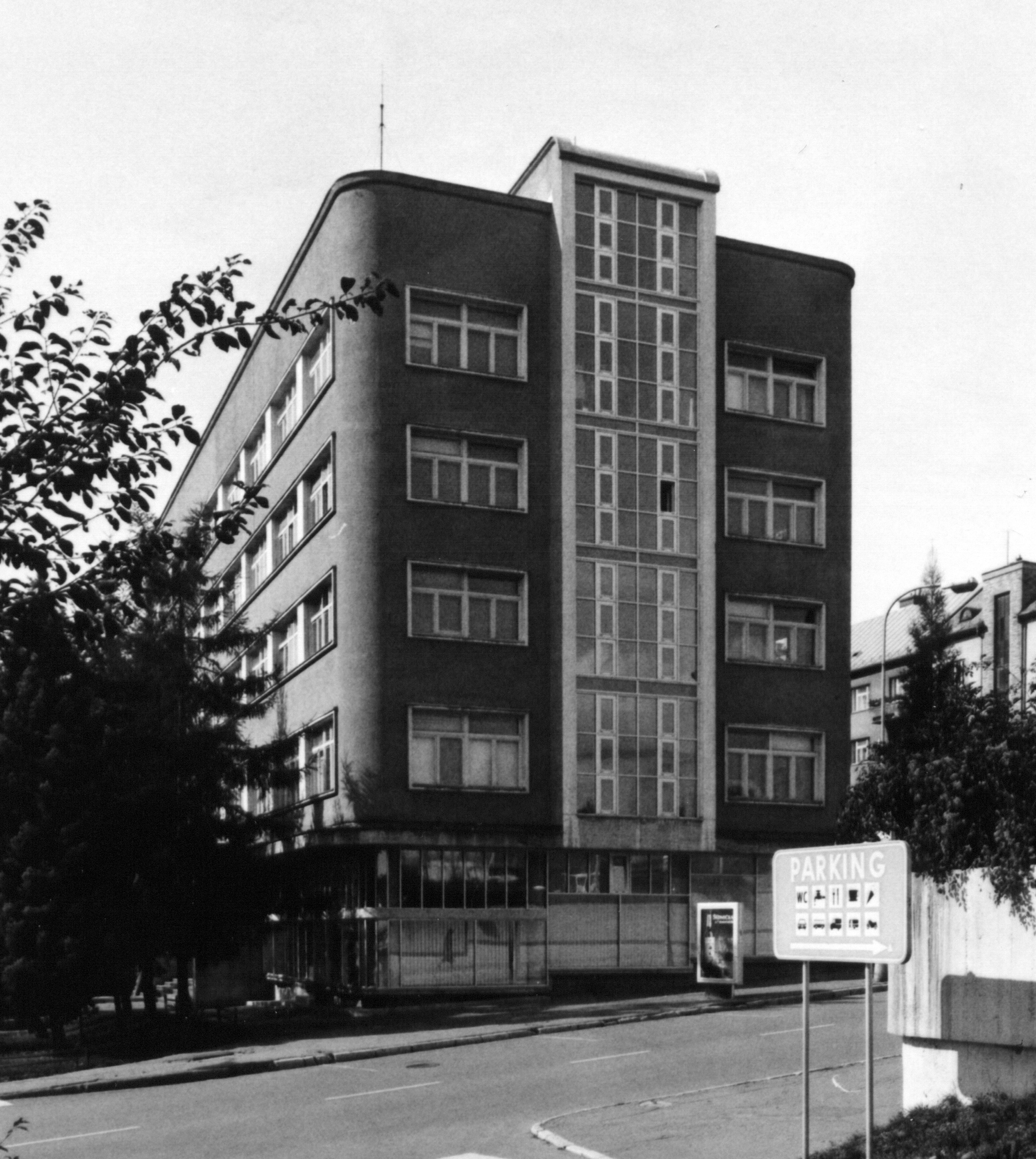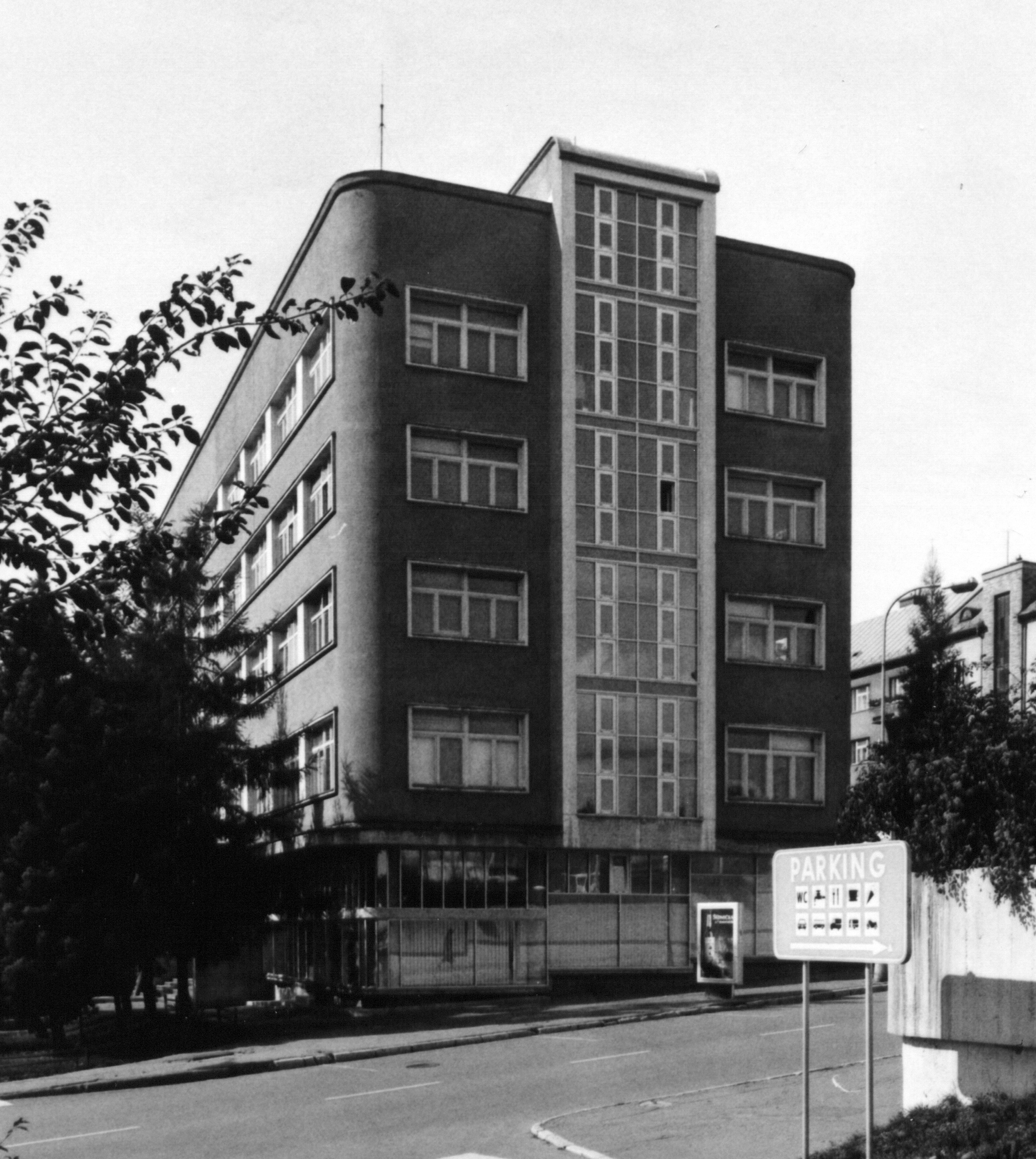 The power plant facility consists of three components: the main building, a residential section and an administrative addition that came later. The main building is a compact, five-storey high reinforced concrete structure with a triple-aisle layout. The structural skeleton allowed for a lighter, glazed ground level as well as for a typical rounded corners. The interior layout is fairly standard, with a spacious hall on the ground floor and general offices connected through a bright common hallway. Continuous vertical glazing of the side facade granted a unique character to the outer looks of the building. The residential building with one to three-room apartments is four-storey high, partly sunk in the grade. Expanded facility with a careful shaping of individual structural components is a typical representative of late modernism.
Bibliography:
KUBIČKOVÁ, Klára: Architektonické diela 20. storočia na Slovensku. Architektúra & Urbanizmus 34, 2000, 1 – 2, s. CLXXIV.
DULLA, Matúš – MORAVČÍKOVÁ, Henrieta: Architektúra Slovenska v 20. storočí. Bratislava, Slovart 2002. 512 s., tu s. 400.