Hotel Park
current function
trade and services
address
č. 42 (IV. 42), Nový Smokovec
architects
Svoboda Igor
project
1966

implementation
1969

reconstruction and superstructure
2004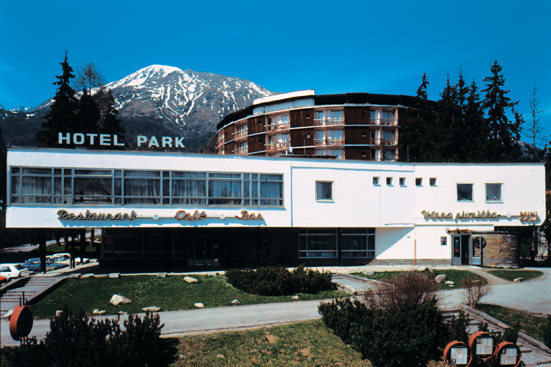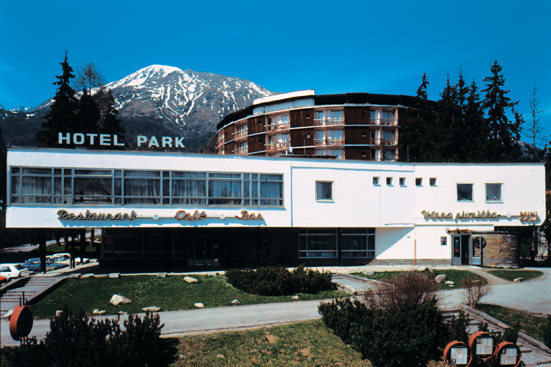 A conspicuous open circle form of the bedroom section of the hotel is resting on massive pylons. Public area is represented by a long low-rise corner section extending as far as the main road. The architecture of the hotel did not obey the classic mountain challet principles and introduced stylized geometric motifs of late modernism into the surrounding environment.
Bibliography:
Park hotel Nový Smokovec. Architektura ČSR 30, 1971, 6, s. 263 – 265.
KRIVOŠOVÁ, Janka – LUKÁČOVÁ, Elena: Premeny súčasnej architektúry Slovenska. Bratislava, Alfa 1990. 200 s., tu s. 123 – 124.
DULLA, Matúš – MORAVČÍKOVÁ, Henrieta: Architektúra Slovenska v 20. storočí. Bratislava, Slovart 2002. 512 s., tu s. 430.