House of Culture in Banská Bystrica
current function
culture
address
Námestie slobody 3, Banská Bystrica
architects
Chrobák Jozef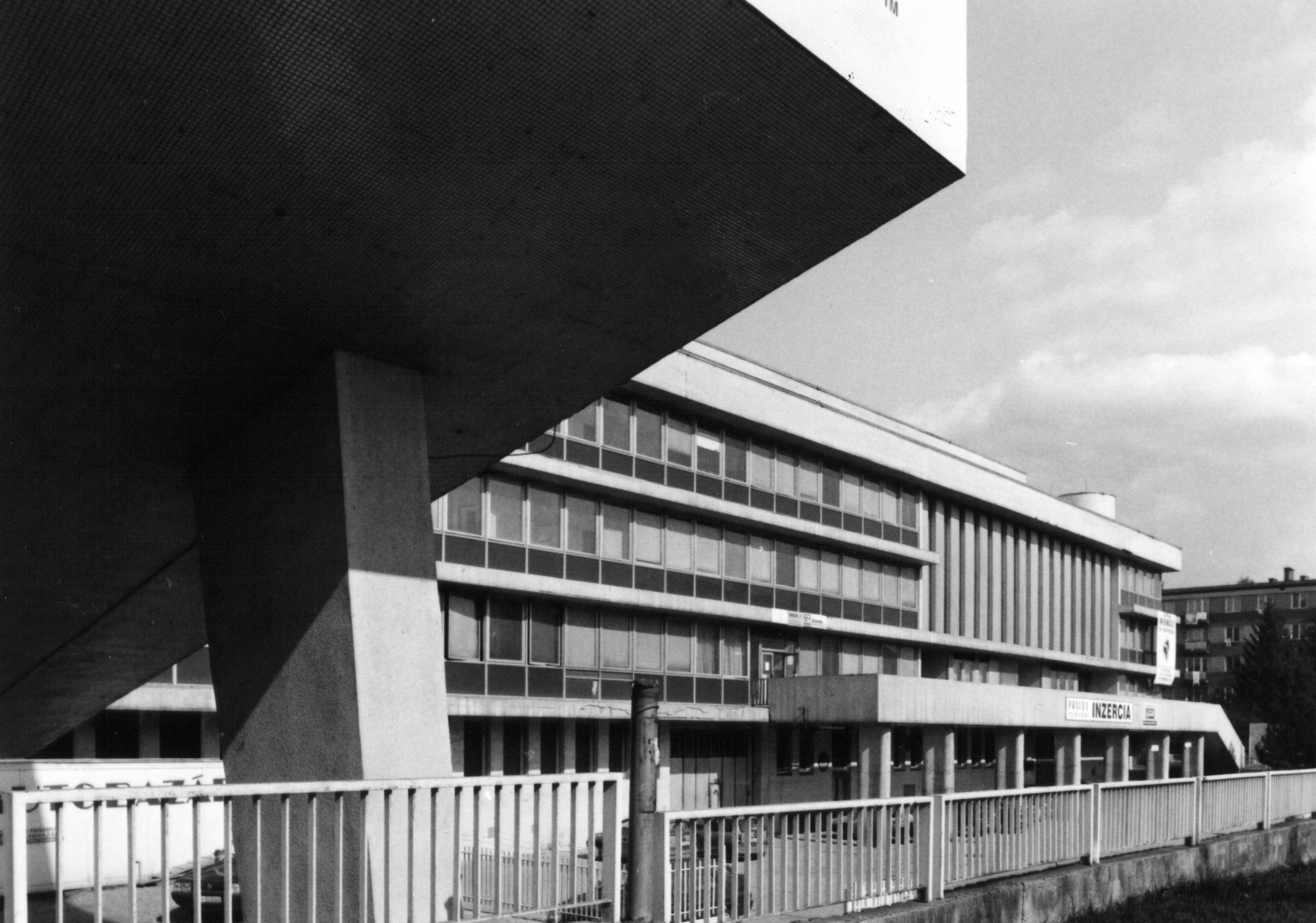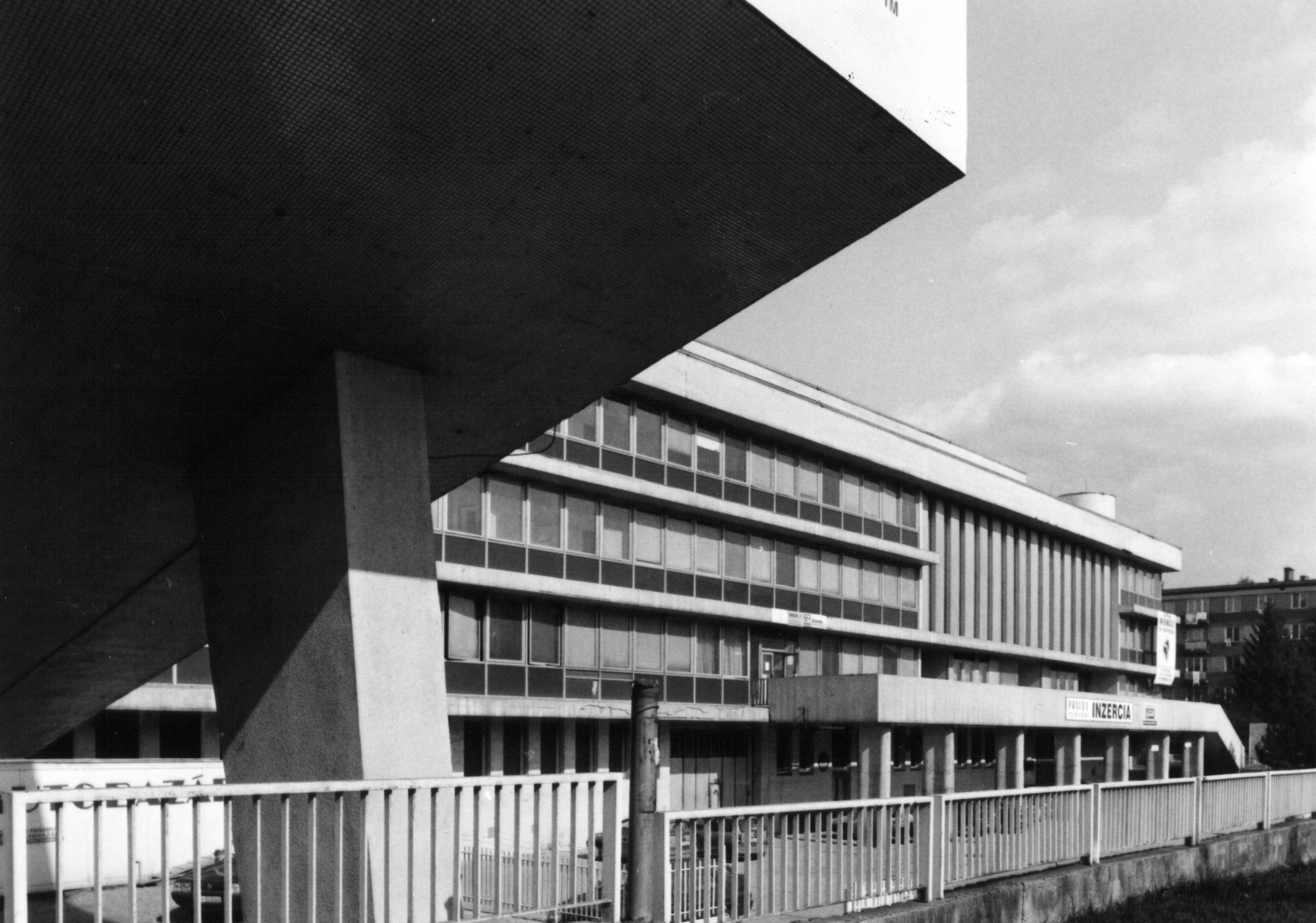 The building is designed as a monoblock with an atrium. On the ground floor there are the entrance areas of the chamber theater, the variety hall, the restaurant, the club room and the atrium area in front of the cinema. The cinema, which was built later, cantileveres from the main mass. The puppet theater is located on the lowered and raised ground floor. The clubs around the atrium are spread over three floors. Upstairs are concentrated all the main social spaces - variety hall (787 seats), chamber theater (297 seats) and restaurant (232 seats), which can be interconnected as needed. In addition, the variety hall can be connected to the foyer. In addition to the auditorium with a capacity of 157 seats, there are also clubs, a library with a reading room and accompanying spaces. In 1979, the work won the Award of the Association of Slovak Architects (Dušan Jurkovič Award).
Bibliography:
CHROBÁK, Jozef: Dom kultúry ROH v Banskej Bystrici. Projekt 18, 1976, 3, s. 38 – 40.
CHROBÁK, Jozef – DROPPA, Virgil: Dom kultúry ROH v Banskej Bystrici. Projekt 23, 1981, 6, s. 11 – 21.
KUSÝ, Martin: Všeodborový klub KOR v Banskej Bystrici. Projekt 4, 1962, 1, s. 14 - 17.
ZALČÍK, Tibor – DULLA, Matúš: Slovenská architektúra 1976 – 1980. Bratislava, Veda 1982. 192 s., tu s. 60 – 61.
DULLA, Matúš – MORAVČÍKOVÁ, Henrieta: Architektúra Slovenska v 20. storočí. Bratislava, Slovart 2002. 512 s.