State Domestic School
current function
science and education
address
Koreszkova 9, Skalica, Skalica
architects
Bernkopf Stockar Jaroslav
project
1919

implementation
1925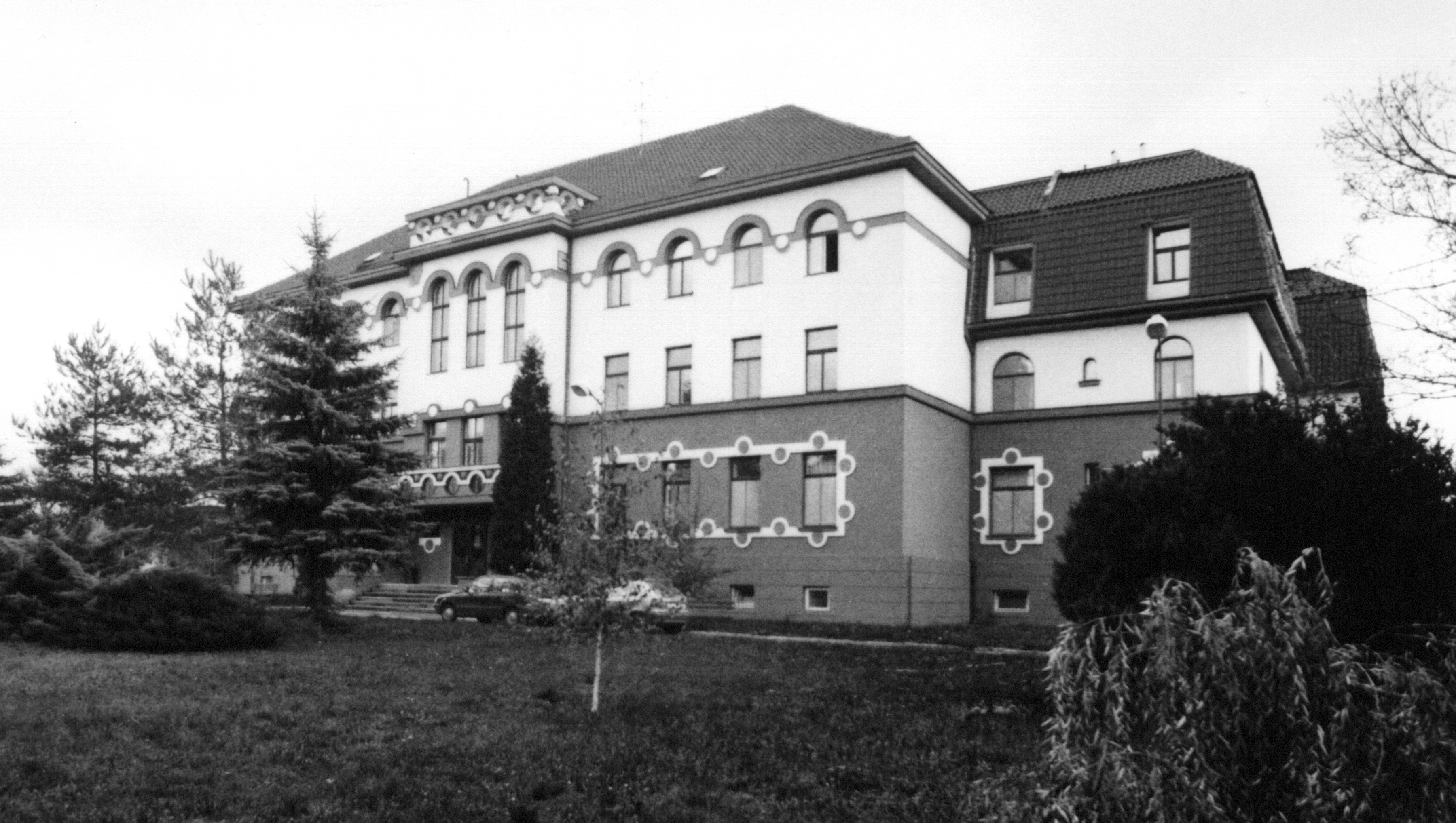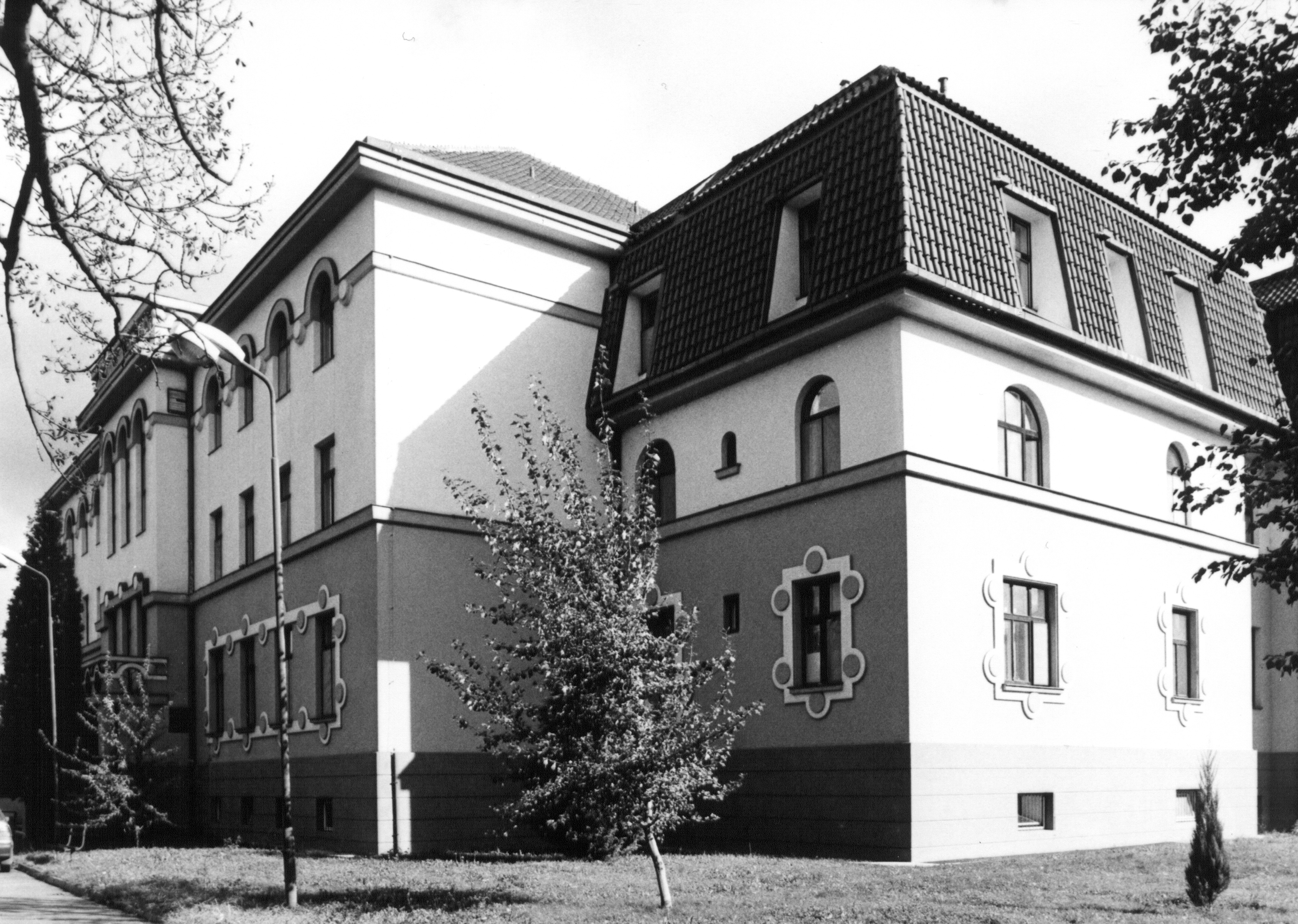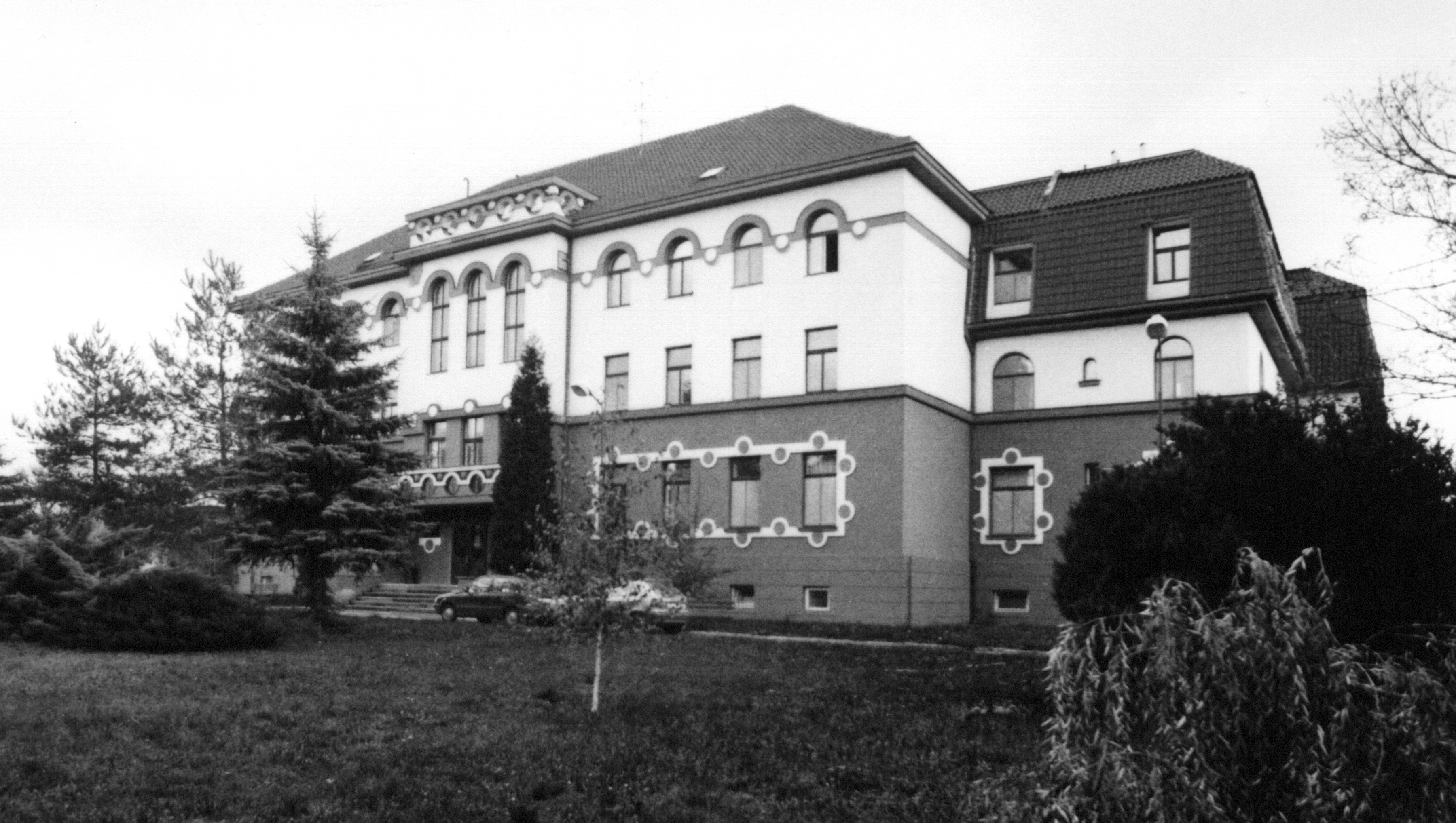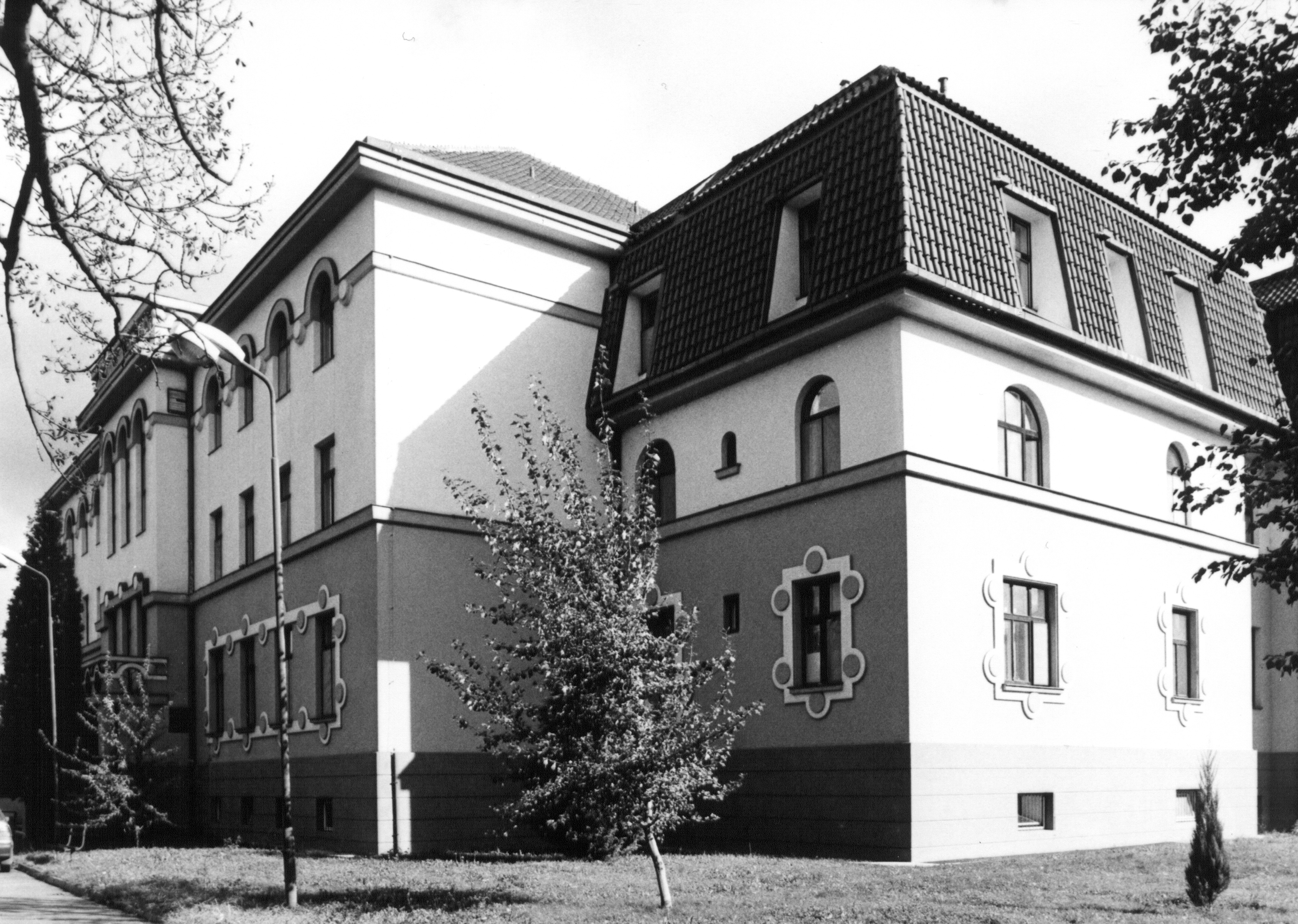 Built as a girls' school, the building is now part of the regional hospital, and used as the maternity ward. The compact three-storey building has unassuming side wings with a mansard roof (possibly a slightly later addition). The main part, covered by a hipped roof, has a facade with a central bay, ending in a cornice with a stylised balustrade. Over the entrance is a balcony with another balustrade the facade ends in a bracketed soffit with round targets; the four windows are also outlined with arch-shaped ornament. The characteristic colours and decor, based on traditional guidelines, are typical for the style of Rondocubism, as favoured in Czechoslovak public architecture in the late teens and early twenties.
Bibliography:
TOMAN, Prokop: Nový slovník českoslovesnkých výtvarných umělcú II. Praha, Tvar 1950, 782 s., tu s. 488.
MORAVČÍKOVÁ, H. Henrieta: Architektonické diela 20. storočia na Slovensku. Architektúra & urbanizmus 33, 1999, 1 – 2, s. CXXVII.
DULLA, Matúš – MORAVČÍKOVÁ, Henrieta: Architektúra Slovenska v 20. storočí. Bratislava, Slovart 2002. 512 s., tu s. 127, 326.