The Town Hall
current function
administration
address
Mierové námestie 2, Trenčín
architects
Šebor Vojtěch
builders
Jozef Švidroň
project
1933

implementation
1933 – 1934

contest
1932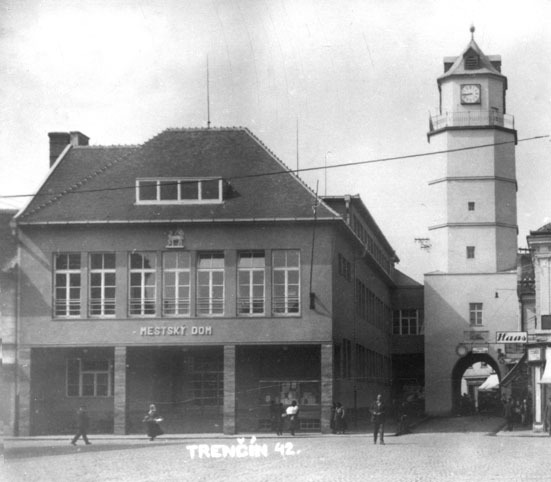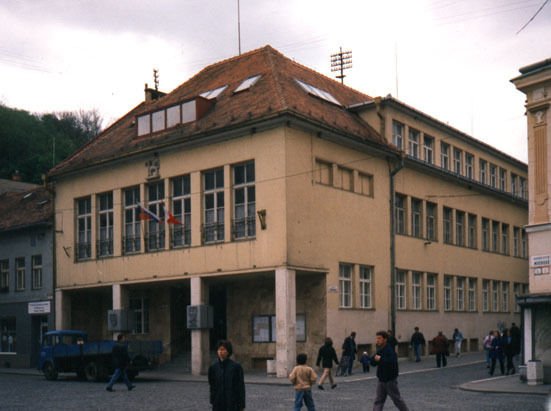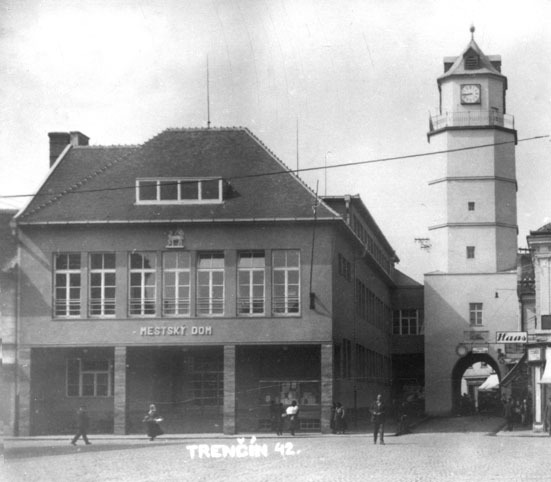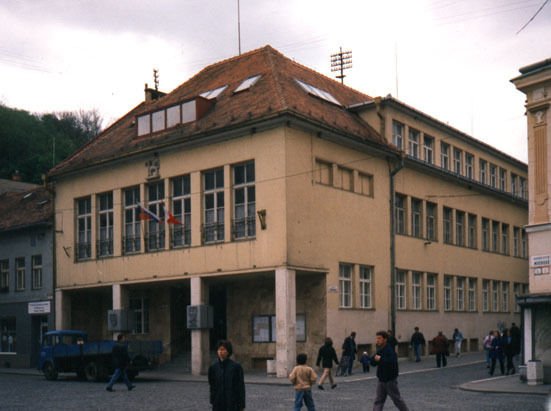 V. Sebor designed this town hall building, formerly a 'municipal house', in the environment of the historical centre at the most prominent city square. The reinforced concrete structure is housing a simple triple-aisle layout. The lobby features a stylized modernist arcade which leads to a wide entrance hallway and a hall with a staircase. A conference hall with high French windows oriented toward the square was located on the upper floor of the administration building above the entrance area. The exterior facade of the town hall stems from a classical symmetrical composition.
Bibliography:
DULLA, Matúš: Architektonické diela 20. storočia na Slovensku – Trenčín, Nové Mesto Nad Váhom, Skalica. Architektúra & urbanizmus 33, 1999, 1 – 2, s. CXIV.
DULLA, Matúš – MORAVČÍKOVÁ, Henrieta: Architektúra Slovenska v 20. storočí. Bratislava, Slovart 2002. 512 s., tu s. 376.