Municipal Savings Bank
current function
trade and services
address
Mierové námestie 4, Trenčín
architects
Silberstein Ferdinand
project
1934 – 1937

implementation
1934 – 1937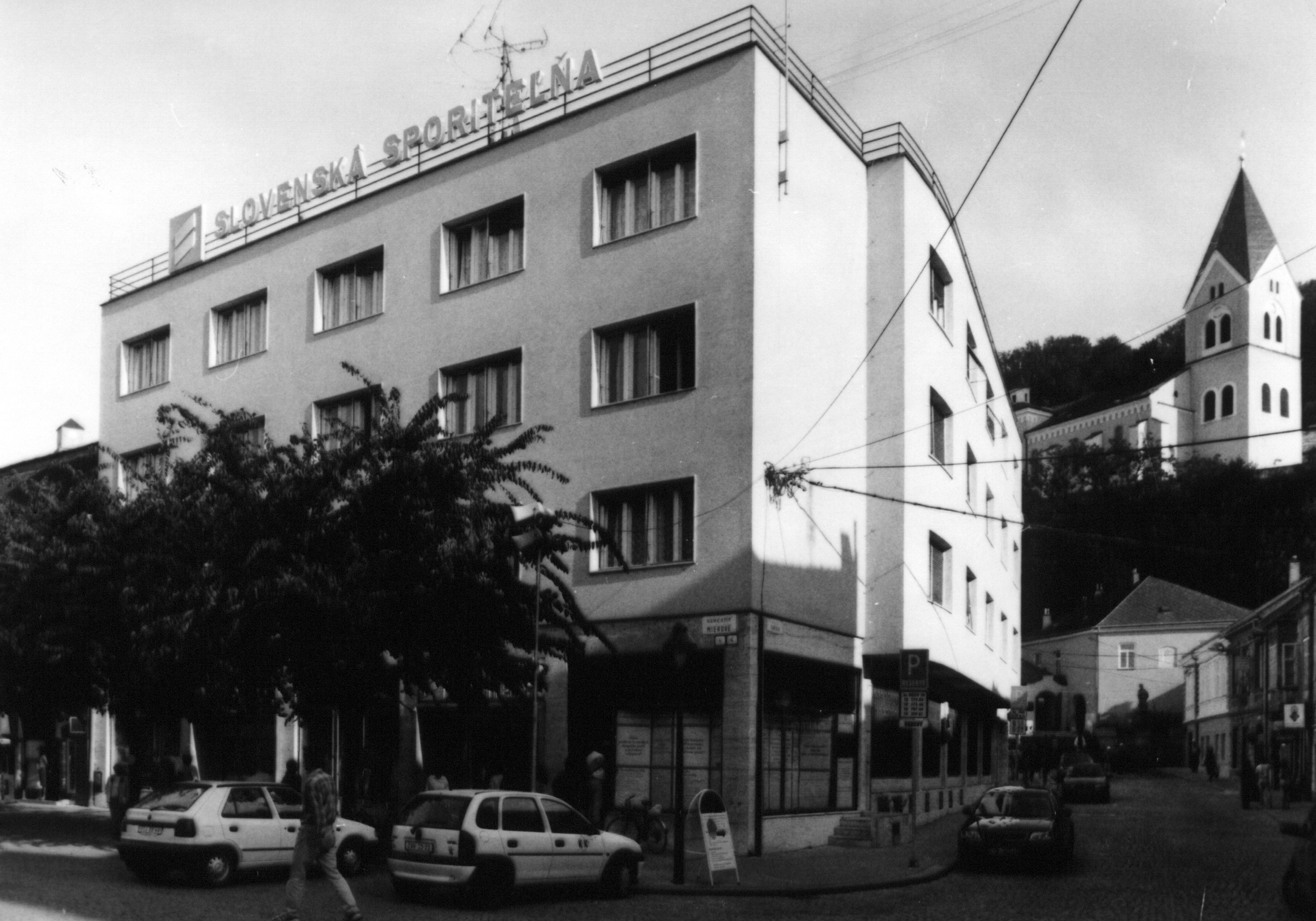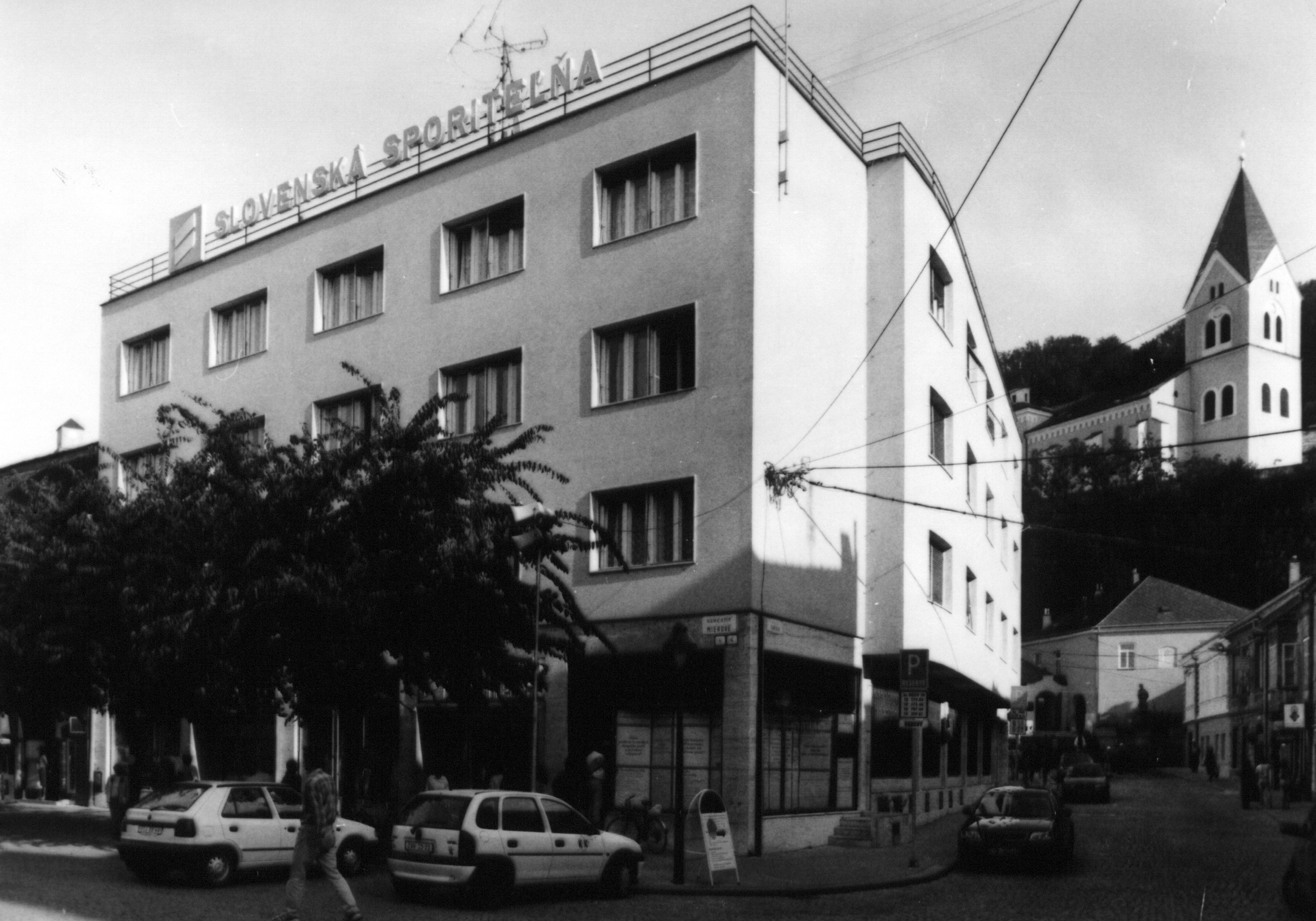 The building of the Municipal Savings Bank (Slovenska sporitelna today) is located close to the town hall. It shows how far the architecture has gone within a short period of time – these buildings were completed maybe only a year apart. Savings Bank has a characteristic lightness of Silberstein's architecture. Four-section windows are framed with a thin travertine lining. The street level is also clad in travertine. The building slightly bends into the side street Farska. Originally, there was a movie theatre in the basement of the building. The main hall is relatively small, with an interesting travertine railing in the backdrop. Facades were renovated in 1998.
Bibliography:
Architektonické diela 20. storočia na Slovensku – Trenčín, Nové Mesto nad Váhom, Skalica. Architektúra & urbanizmus 33, 1999, 3 – 4, s. CV – CXXVIII.
DULLA, Matúš – MORAVČÍKOVÁ, Henrieta: Architektúra Slovenska v 20. storočí. Bratislava, Slovart 2002. 512 s., tu s. 142, 384.