Financial Palace
current function
trade and services
address
Hodžova 11, Žilina
architects
Scheer Milan Maximilián
project
1928 – 1930

implementation
1930 – 1931

contest
1928

extension
1998

superstructure
1949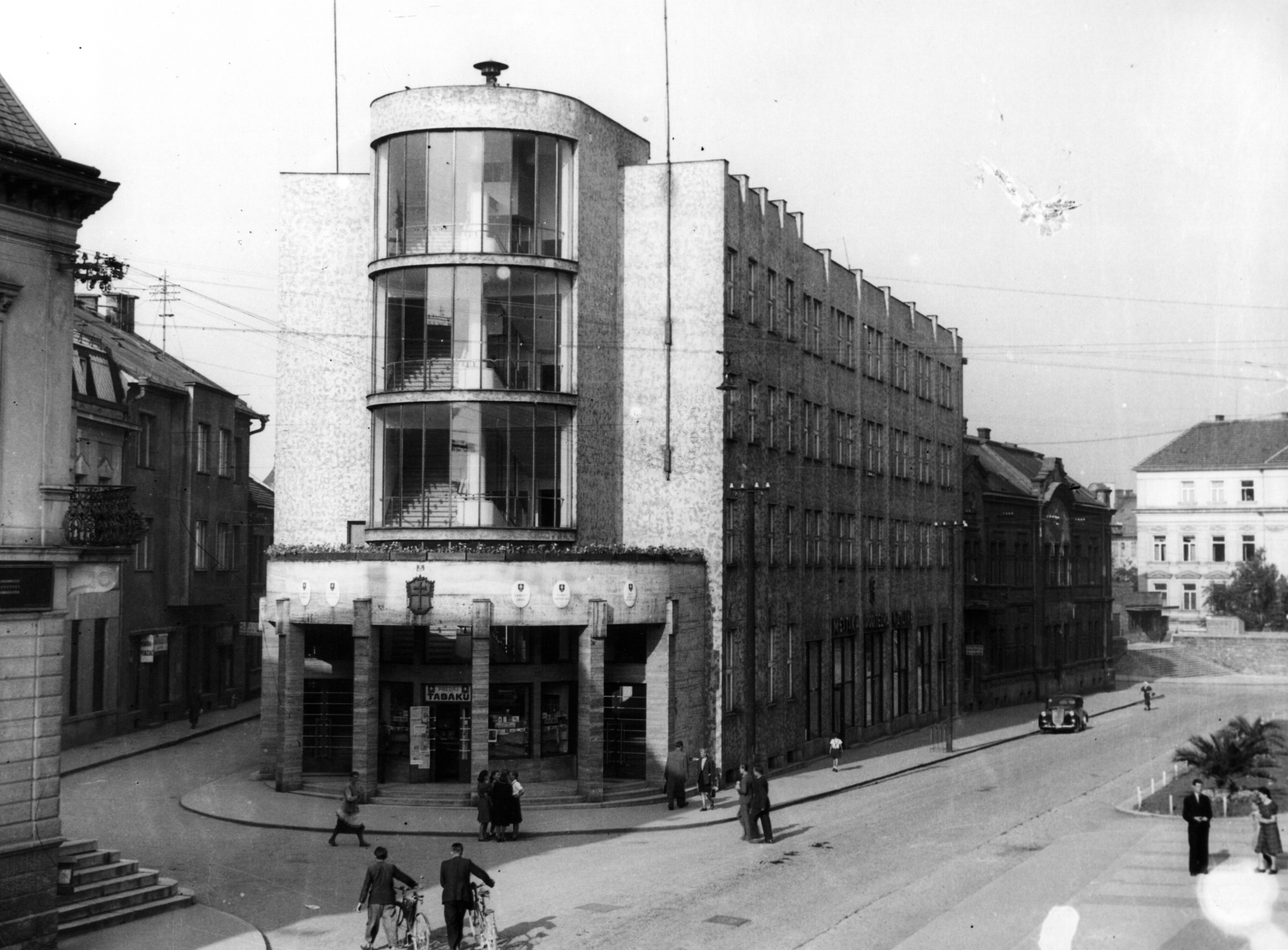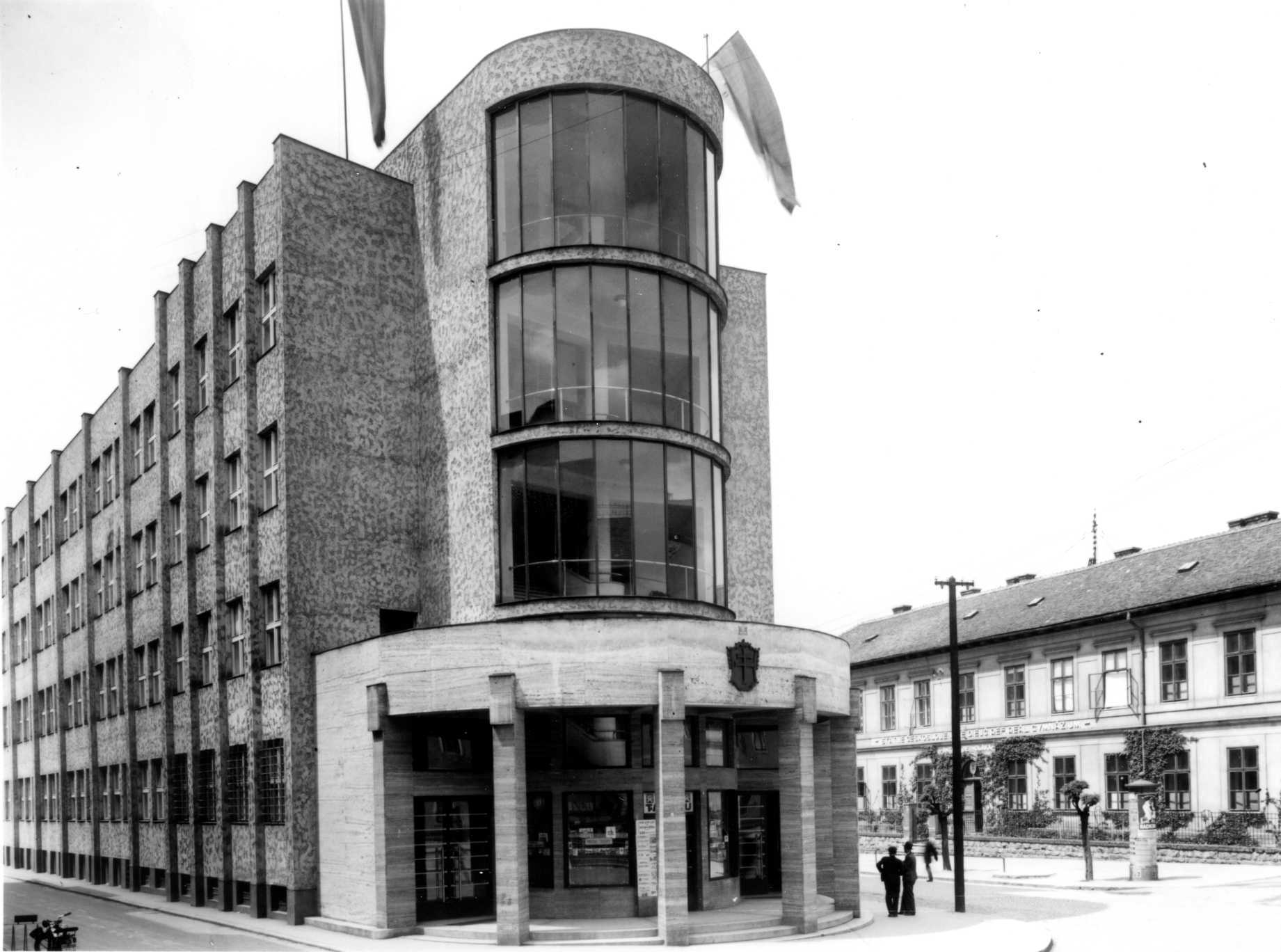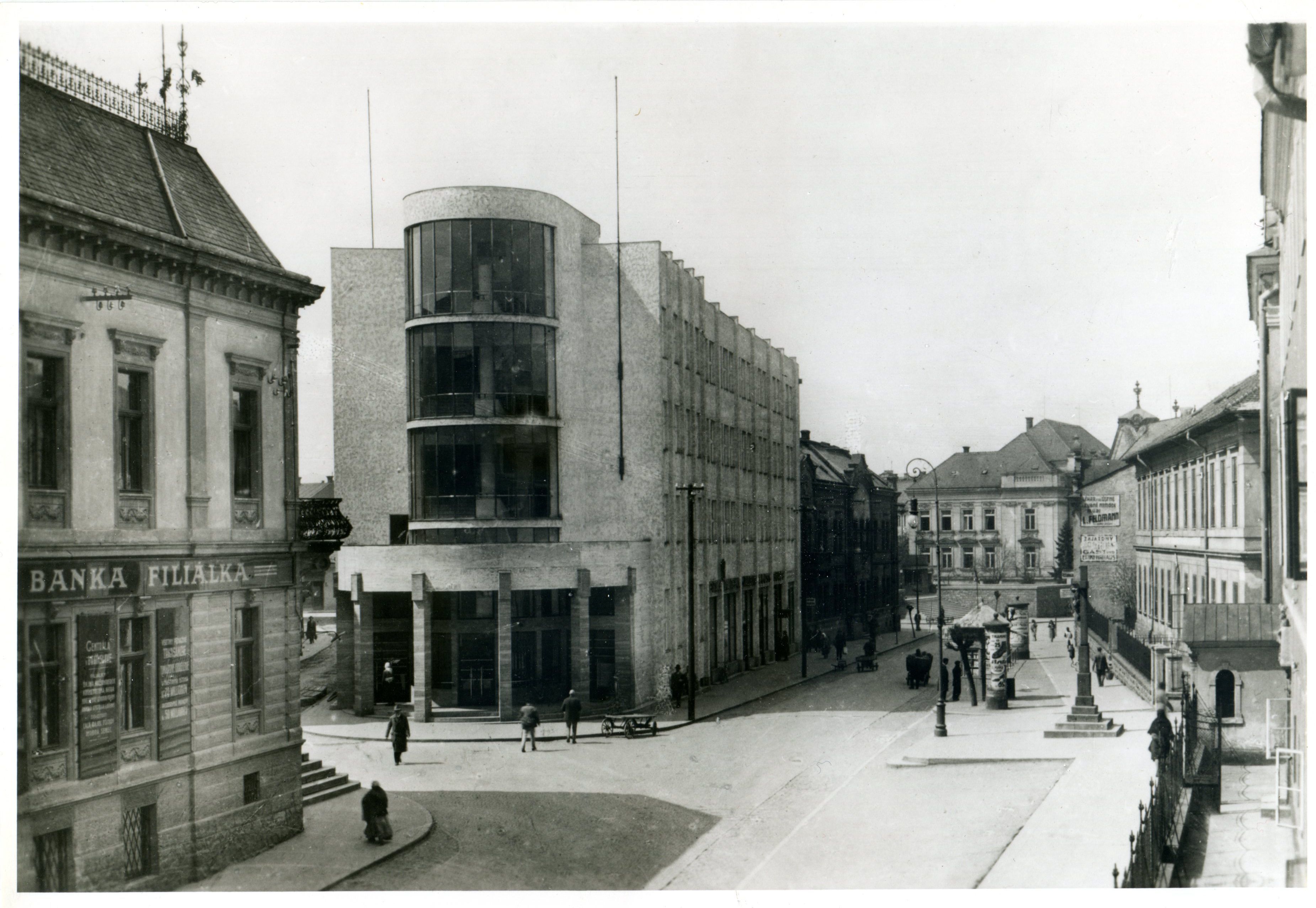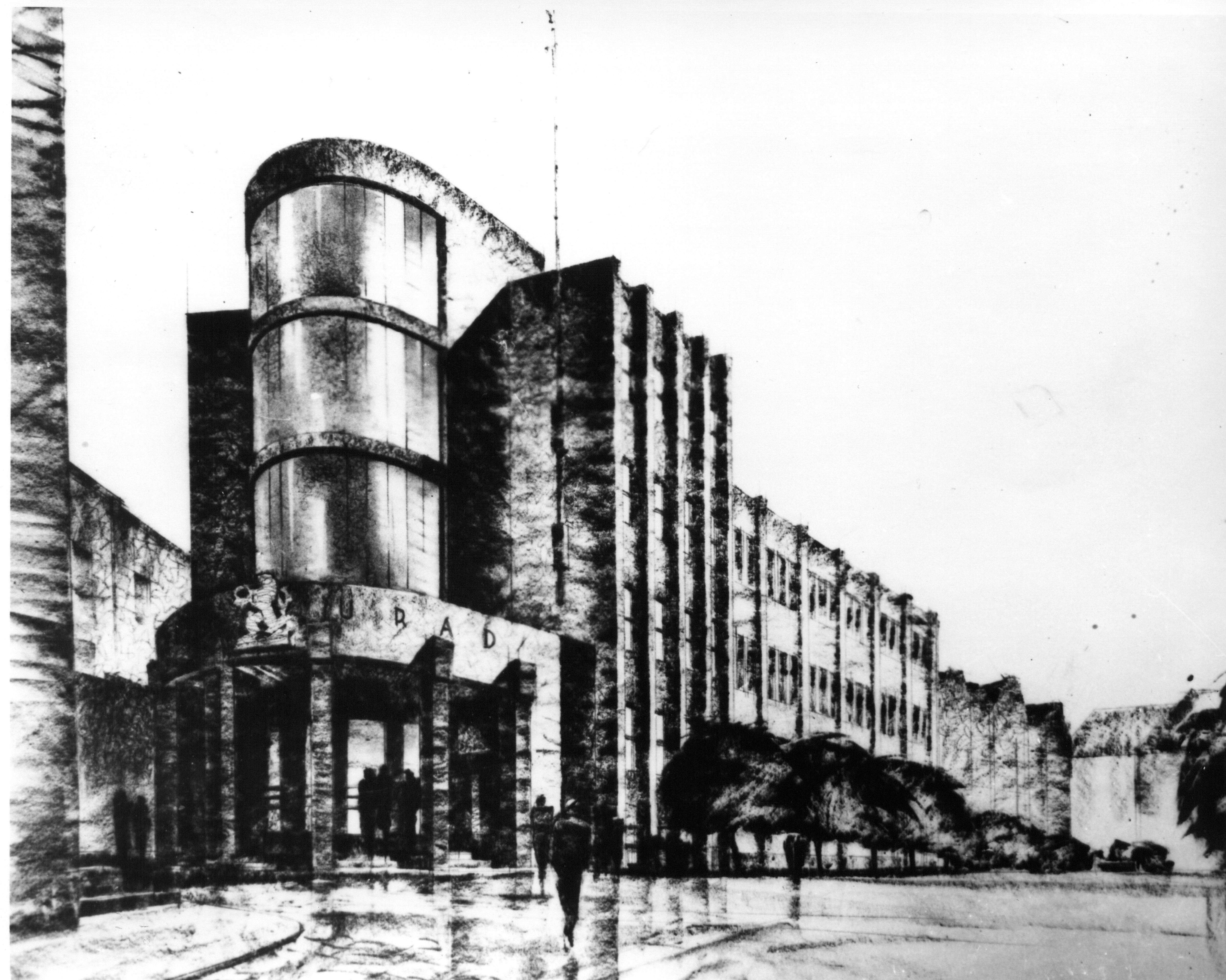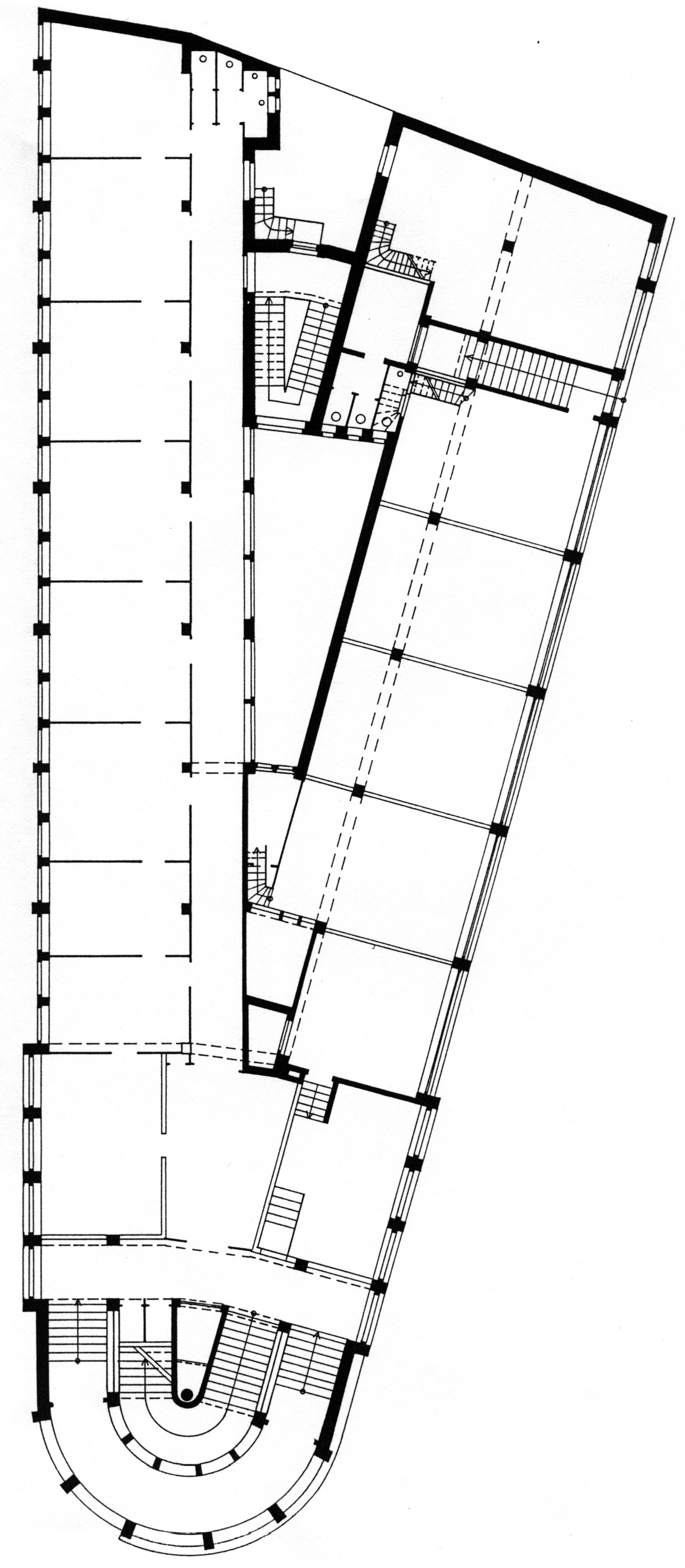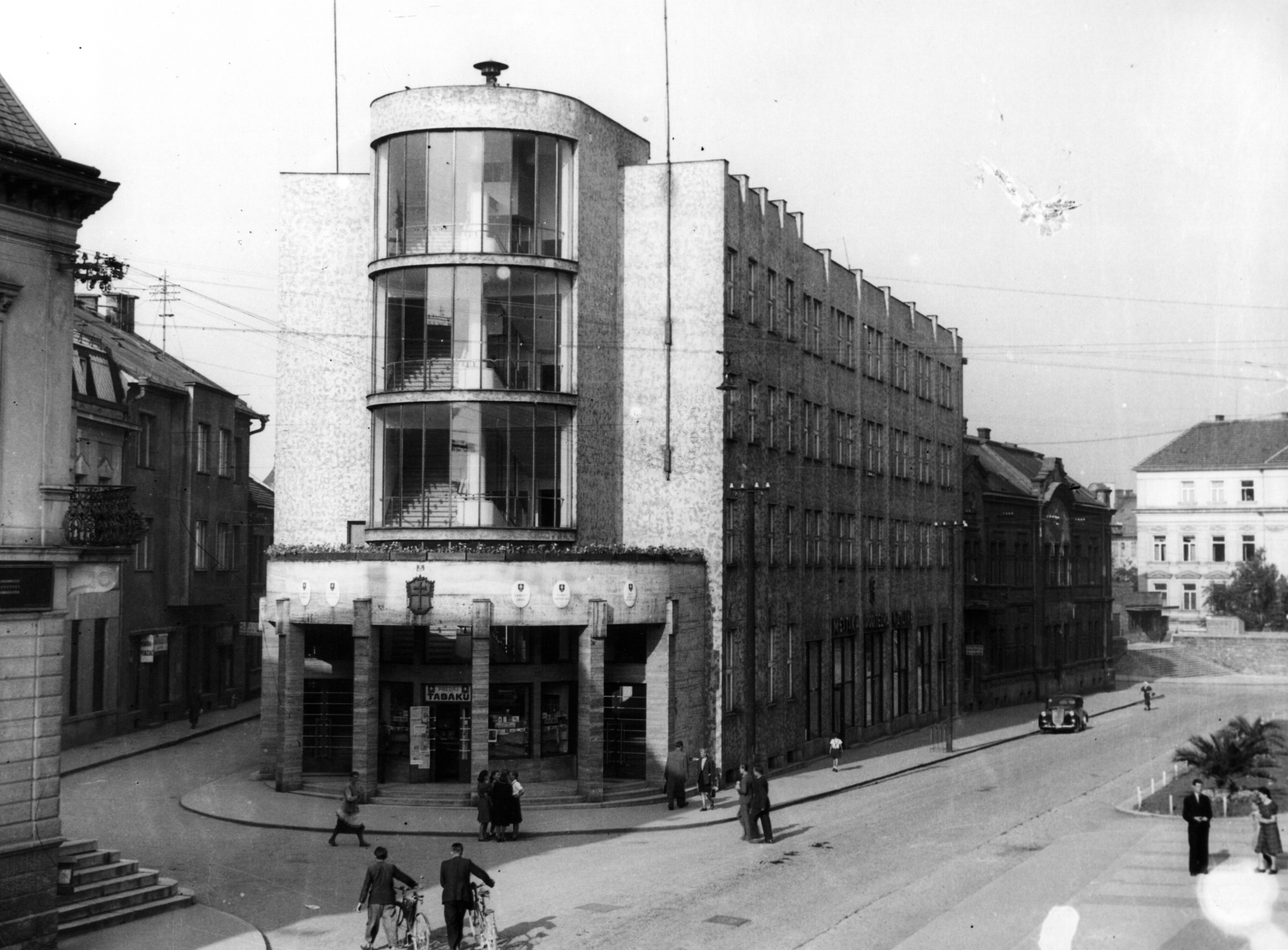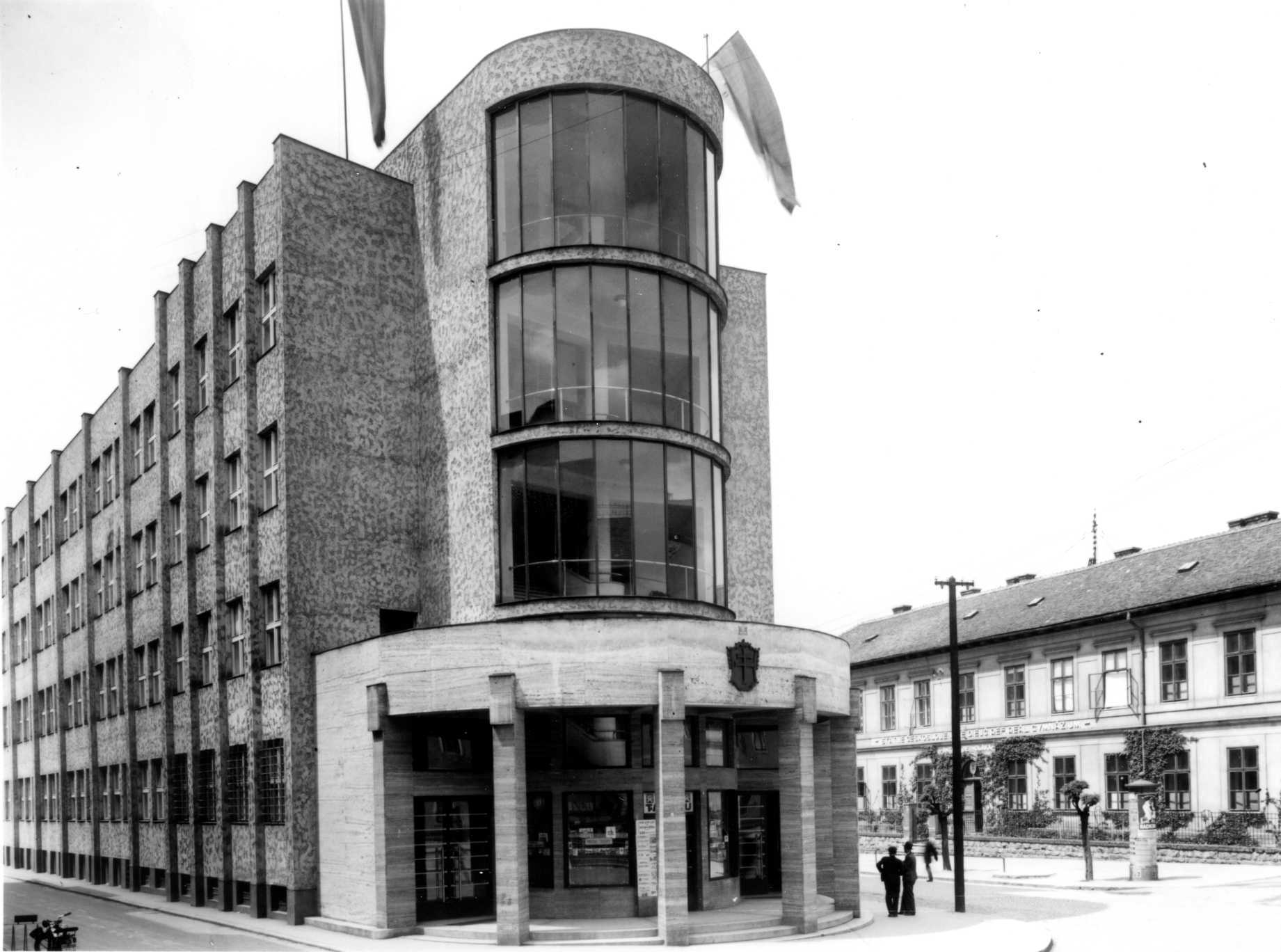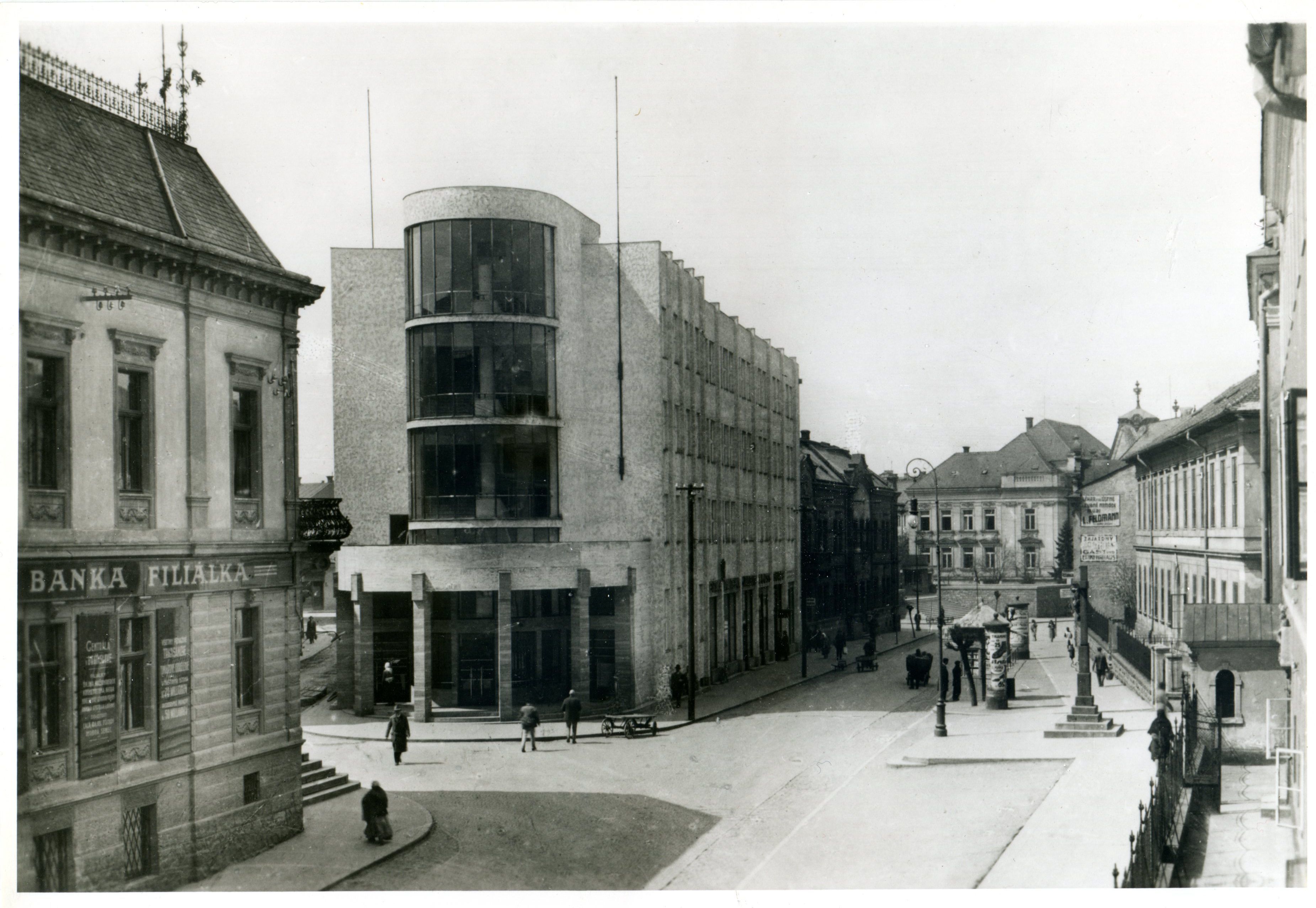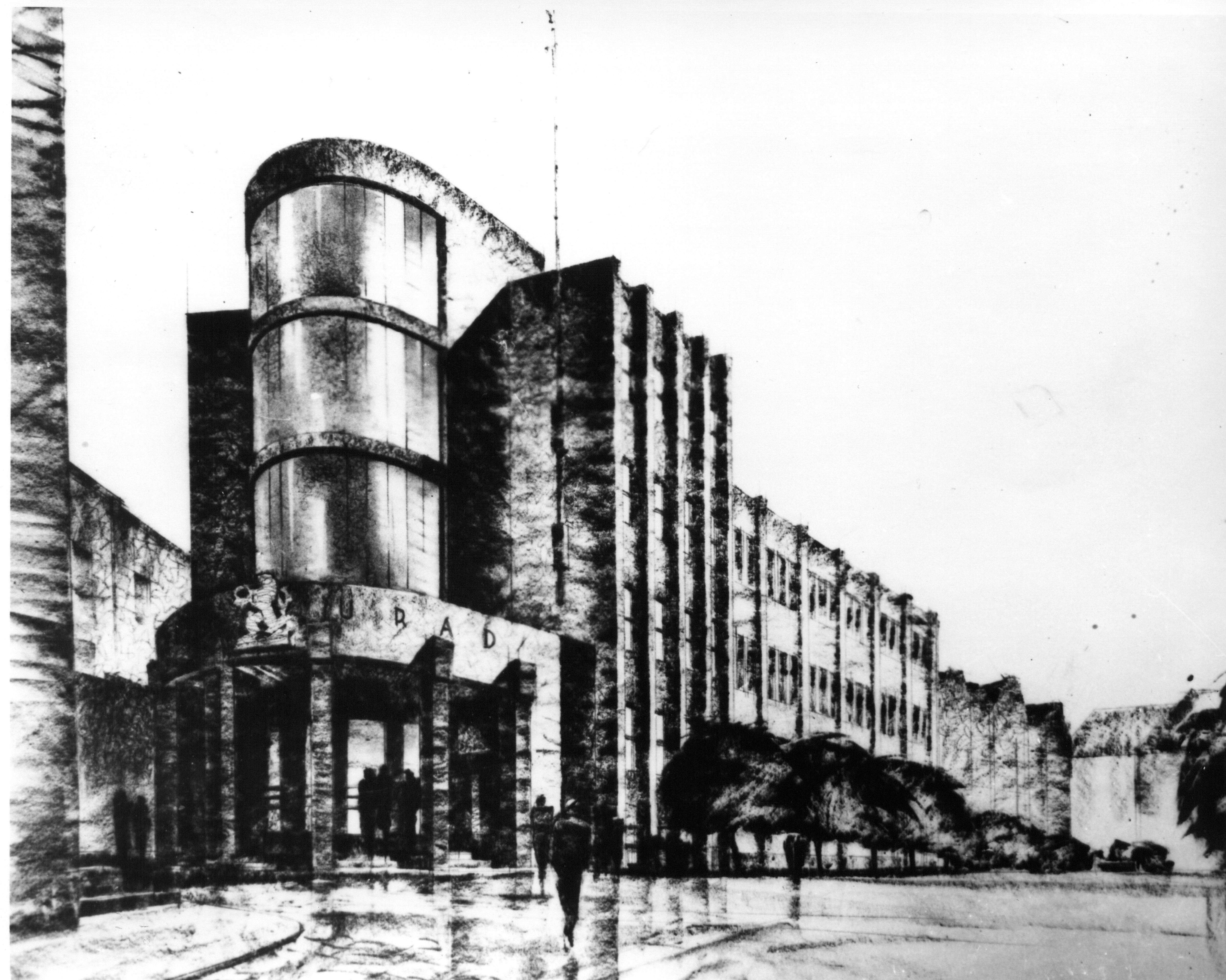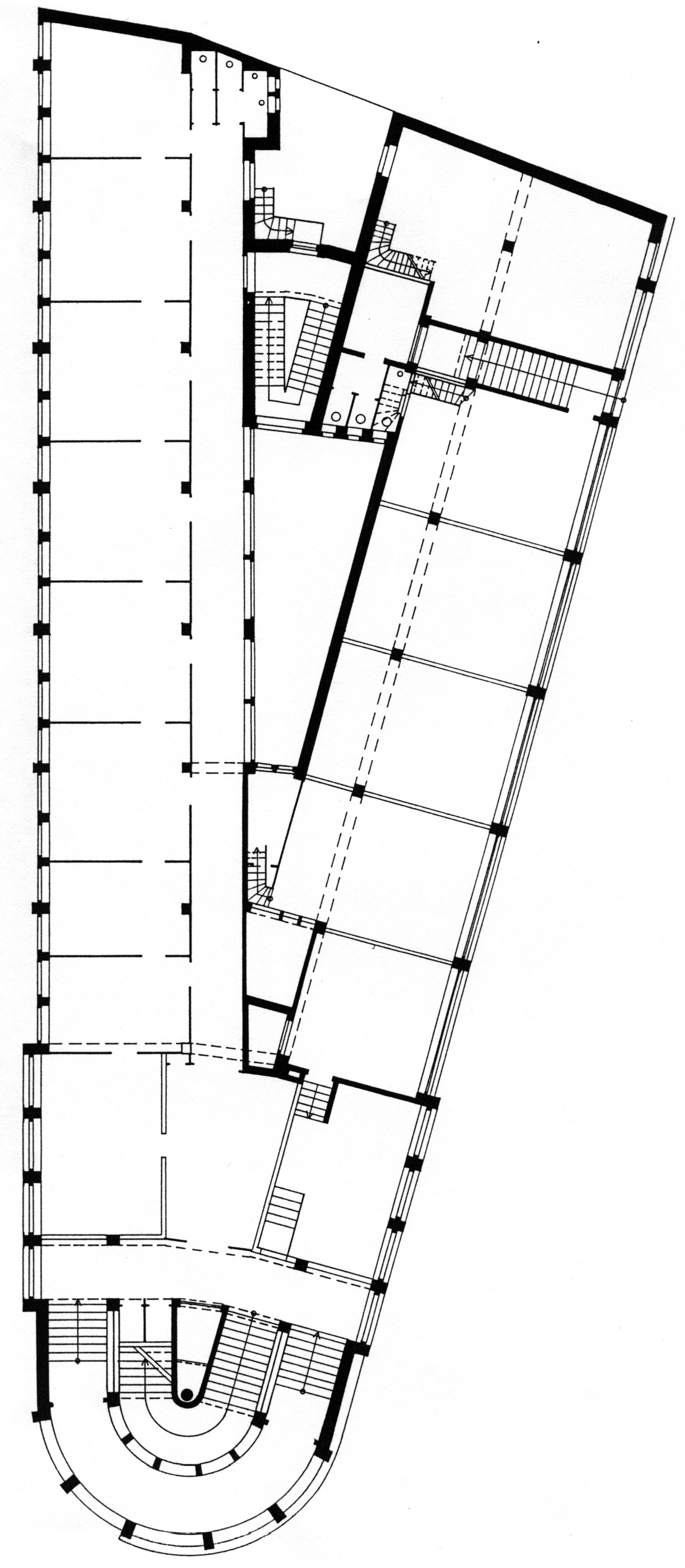 This fiscal administration building stands on a tapering corner lot, its layout consists of two wings which closely follow the street line. At the corner, there is a semi-cylindrical glazed stairwell which dominates the building composition. It reminds of some of the works of Soviet constructivists. Originally a four-storey building, it received an additional floor later on. In the floor plan, offices are very efficiently arranged so that both wings have a simple two-aisle and sometimes just a single-aisle layout. The building is one of the best works of architect Scheer, displaying his trademark simplicity and lightness.
Bibliography:
Architekt Scheer. Nová architektúra na Slovensku. Ing. architekt Maximilián Scheer, Žilina. Časť vybraných prác jeho architektonických tvorieb v dobe od 1927 – 1932. Ed. Štefan Zongor. Bratislava – Wien – Trieste, Nakl. Waldes 1932. 70 s.
KUSÝ, Martin: Architektúra na Slovensku 1918 – 1945. Bratislava, Pallas 1971. 186 s.
FOLTYN, Ladislav: Slovakische Architektur und die tschechische Avantgarde 1918 – 1939. Dresden, Verlag des Kunst 1991. 236 s.
Michal Maximilián Scheer – architektonické dielo. Katalóg. Ed. Klára Kubičková. Bratislava, SNG, SAS 1993. 36 s.
ZAJKOVÁ, Anna: Finančný palác. Architektúra & urbanizmus 29, 1995, 1 – 2, s. 70 – 73.
DULLA, Matúš – MORAVČÍKOVÁ, Henrieta H. – STOLIČNÁ, Elena: Architektonické diela 20. storočia na Slovensku. Žilina. Architektúra & urbanizmus 30, 1996, 3, s. X.
KUPKOVIČ, Ľudovít: Finančný palác PKB v Žiline. Projekt 40, 1998, 1, s. 50 – 51.
DULLA, Matúš – MORAVČÍKOVÁ, Henrieta: Architektúra Slovenska v 20. storočí. Bratislava, Slovart 2002. 512 s.