Protestant church in Grinava
current function
sacral
address
, Grinava (Myslenice)
architects
Theiss Siegfried, Jaksch Hans
project
1924

implementation
1931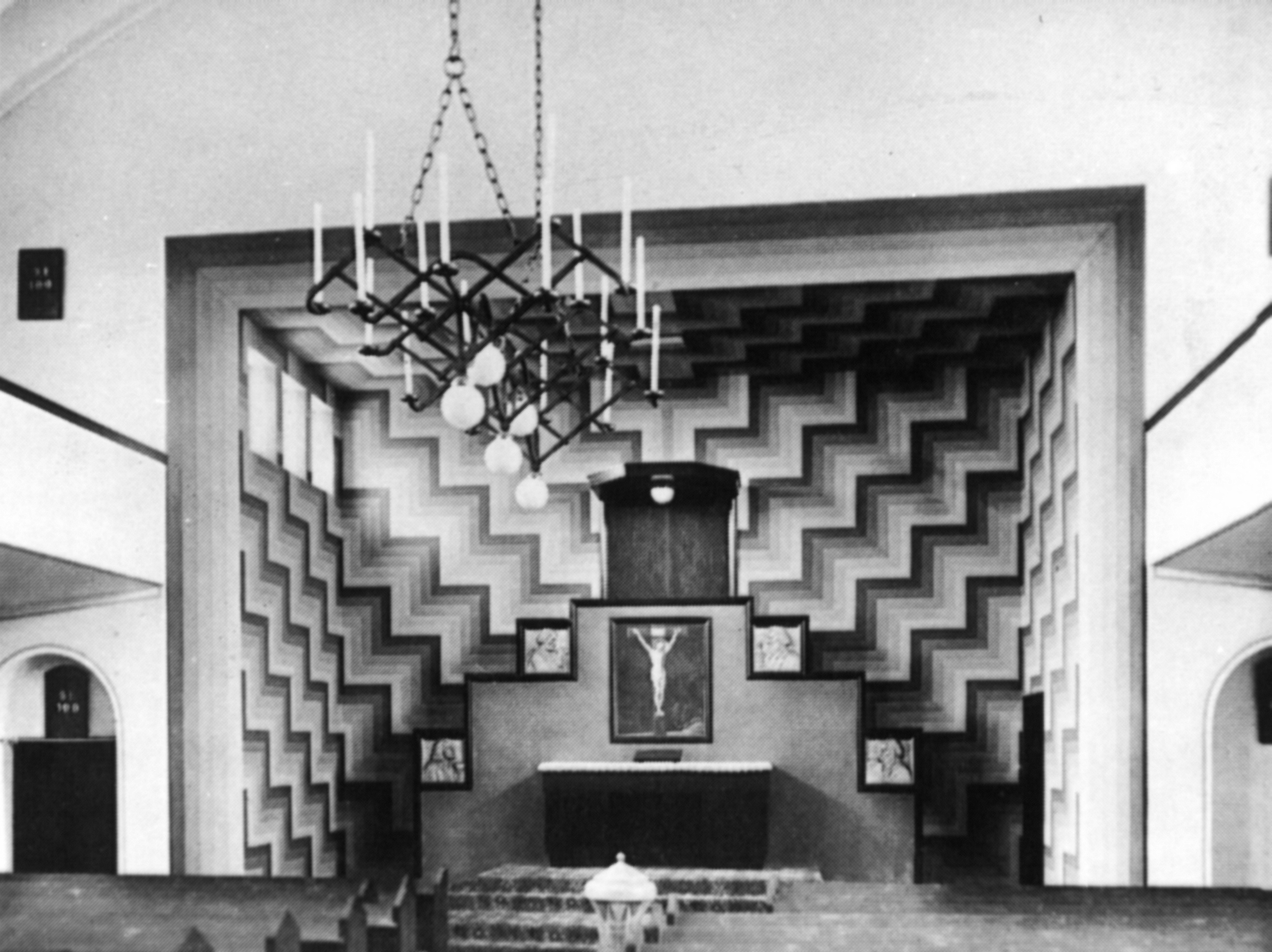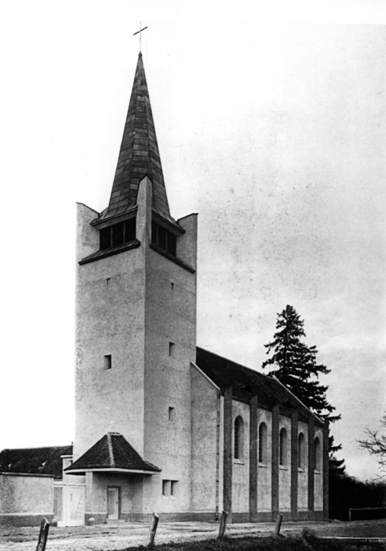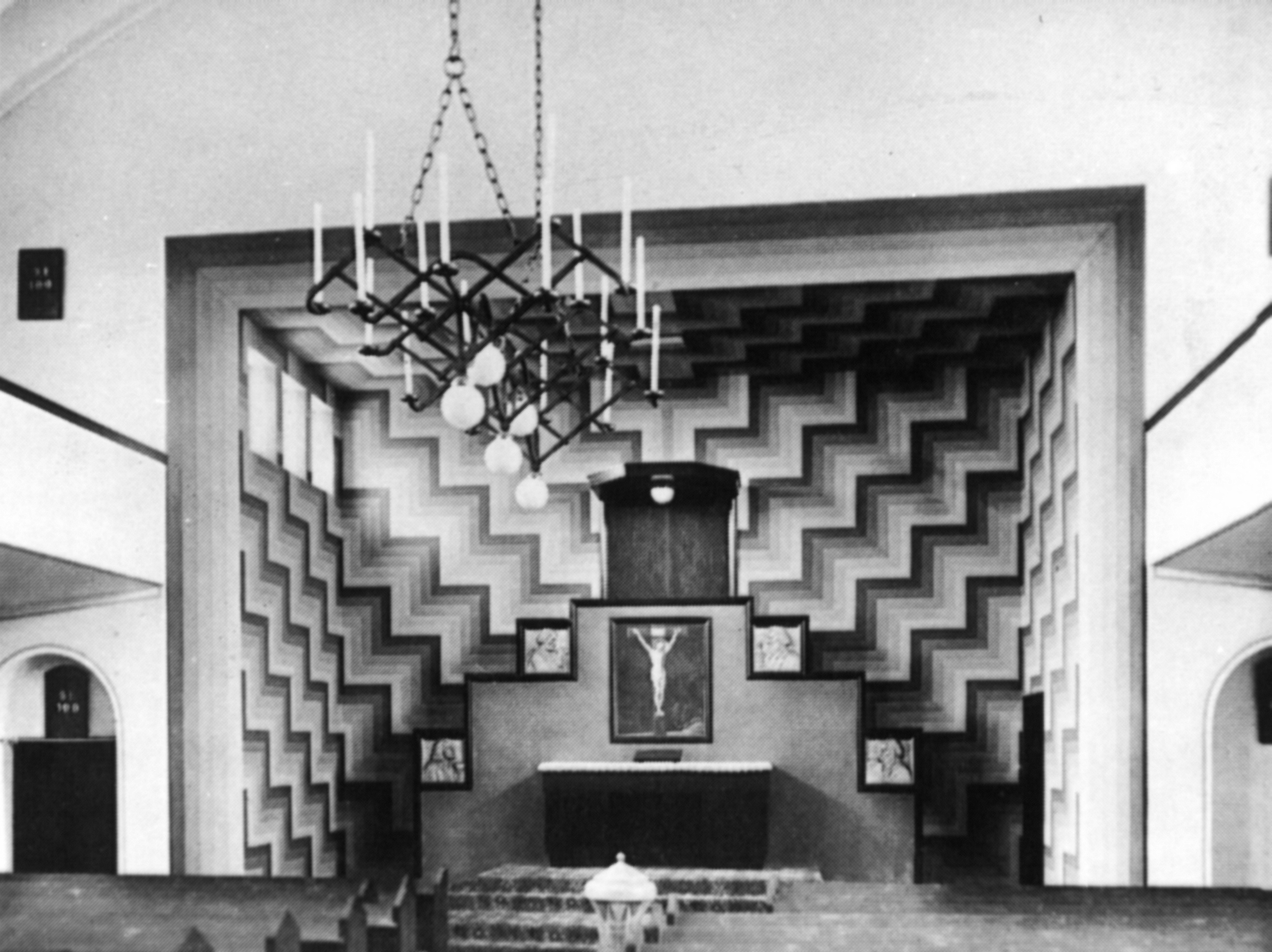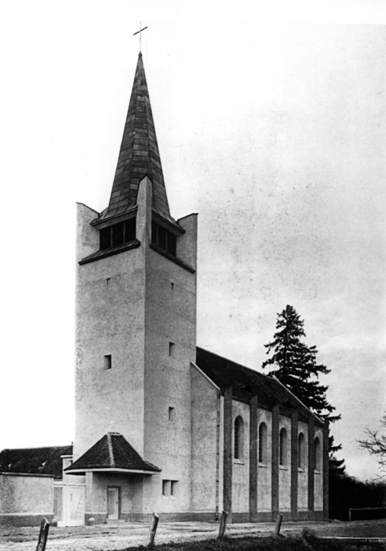 The single-nave hall-church corresponds with the popularisation of medieval typologies for ecclesiastical architecture during the 're-Catholicisation' movement in Austria in the late 1920s and early 1930s. The Viennese architects Theiss and Jaksch designed the church as a simple object corresponding in both scale and artistic language to the setting of a wine-growing village near Pezinok. A somewhat fortress-like Neo-Gothic appearance is given by the tower with its small openings and peaked conical roof placed inside the extended walls of the corner. A similar motif is repeated by the raised flat undecorated surfaces of the facade. The austere interior with traditionally carved wooden ceiling beams and columns around the empora contrasts with the abstract geometric fresco work on the rectangular apse.
Bibliography:
MENCLOVÁ, Dobroslava: Evanjelický a. v. kostol v Grinave. Slovenský staviteľ 6, 1936, s. 38 – 40 a 50.
DULLA, Matúš – MORAVČÍKOVÁ, Henrieta: Architektúra Slovenska v 20. storočí. Bratislava, Slovart 2002. 512 s., tu s. 339.