United Power Generation Žilina
current function
administration
address
Republiky 5, Žilina
architects
Bednárik František, Čapka Ferdinand
project
1941

implementation
1942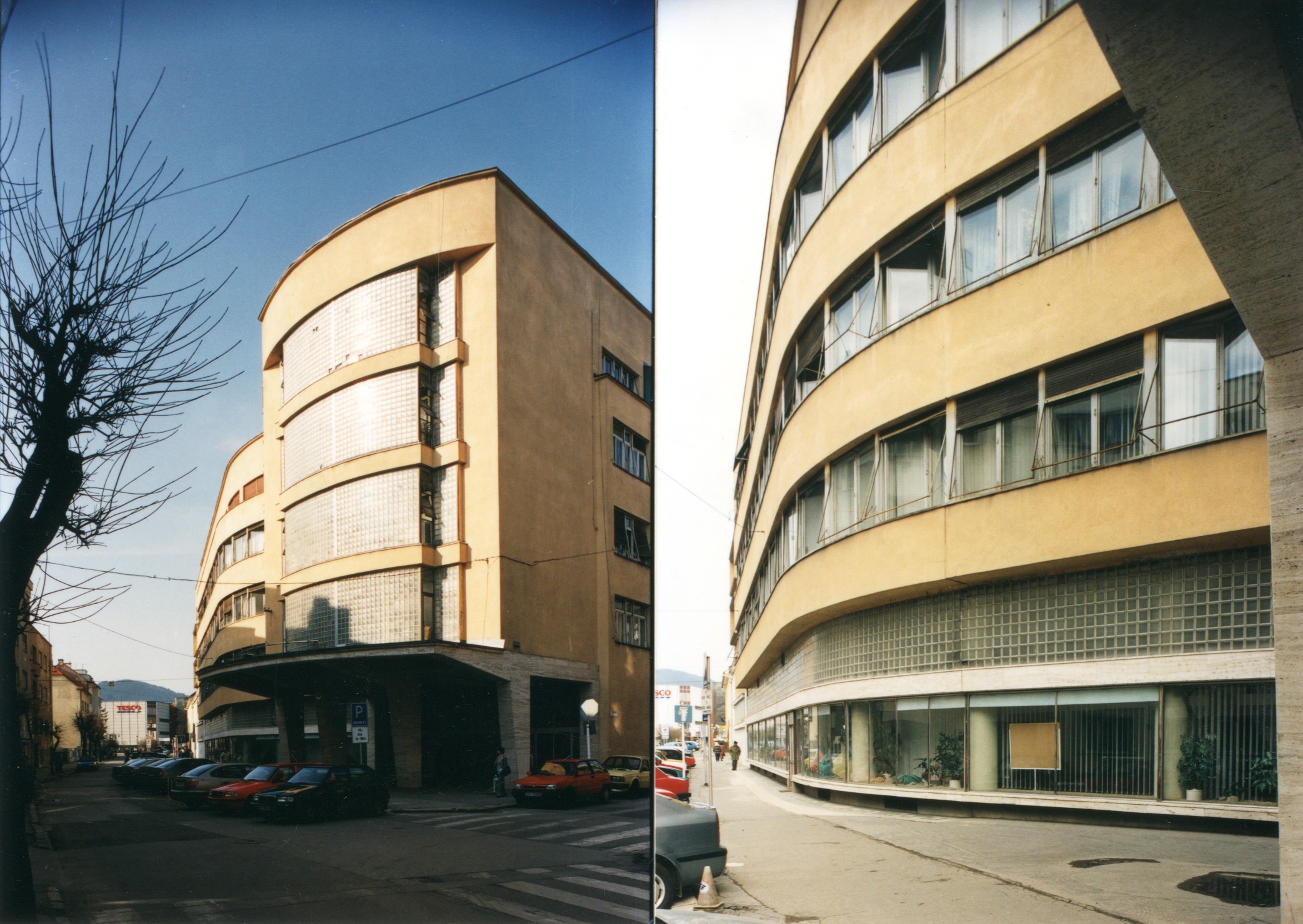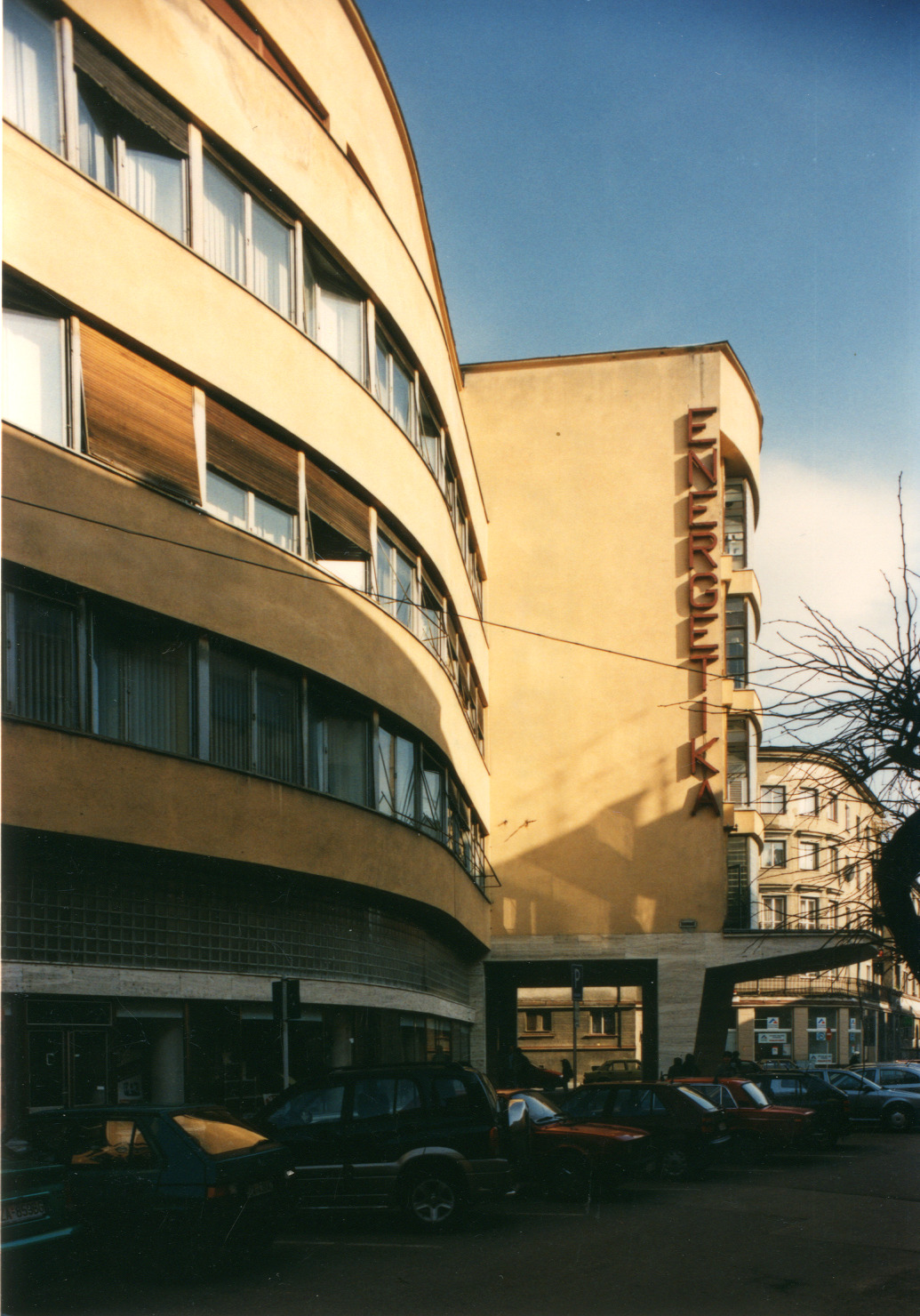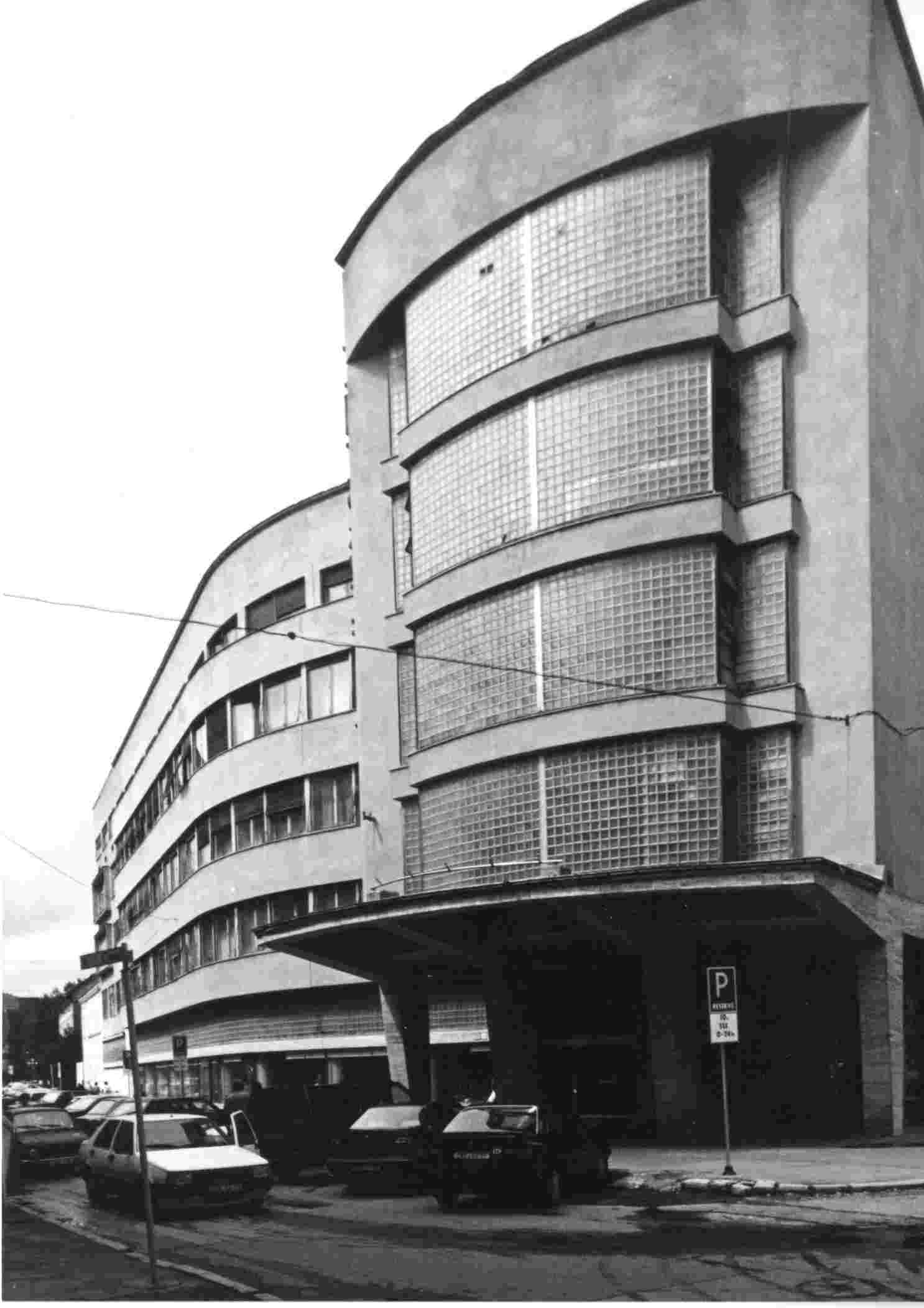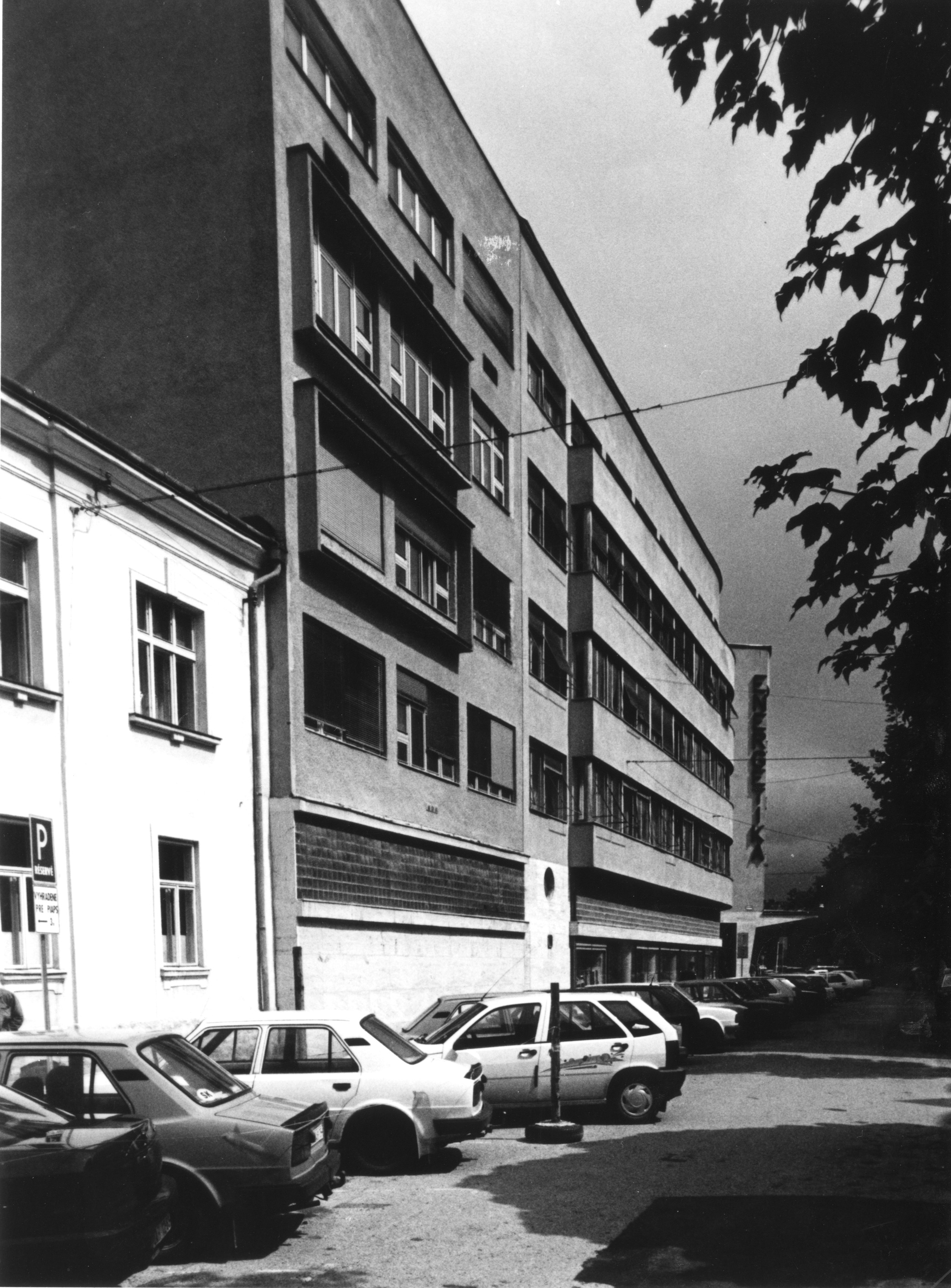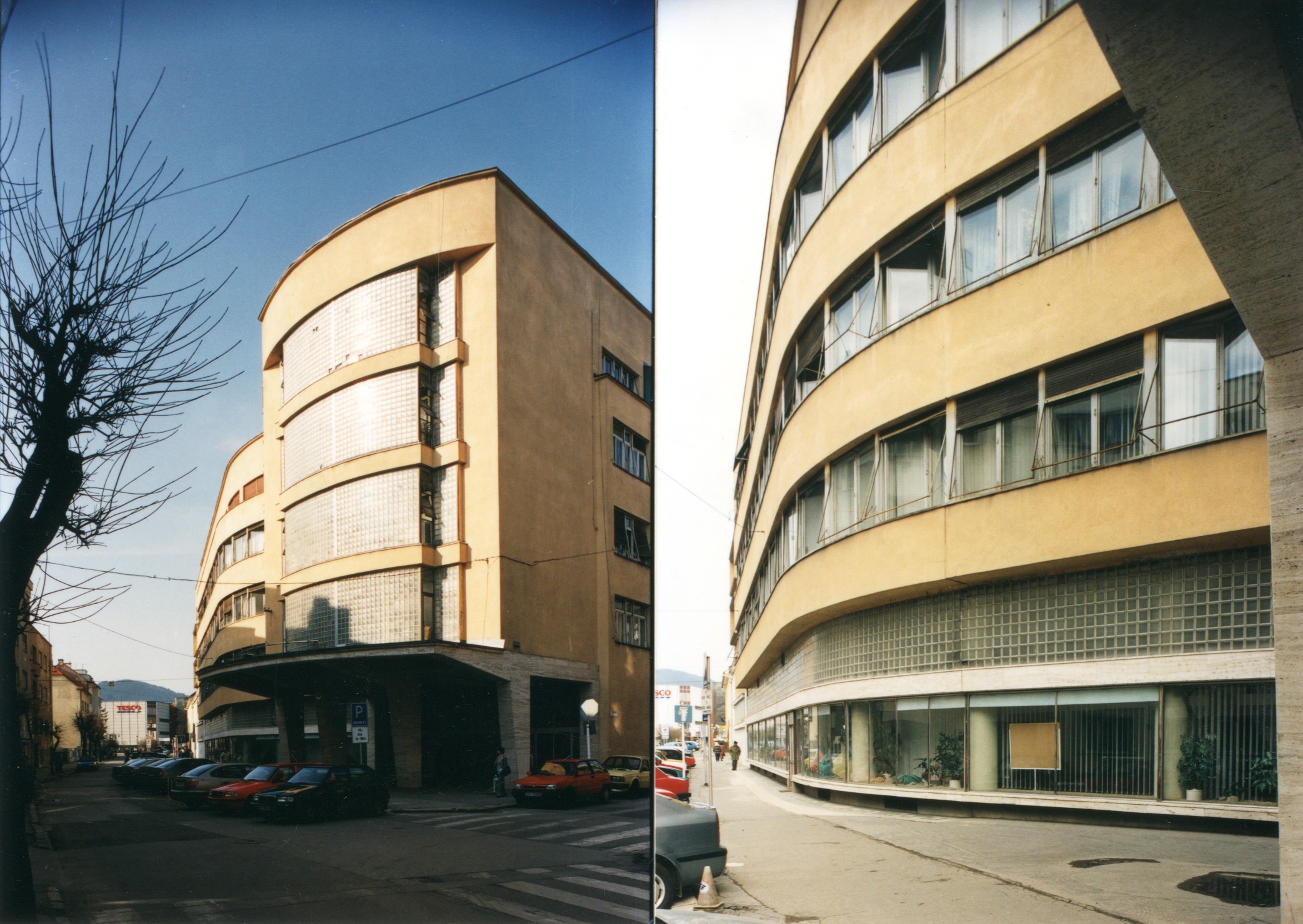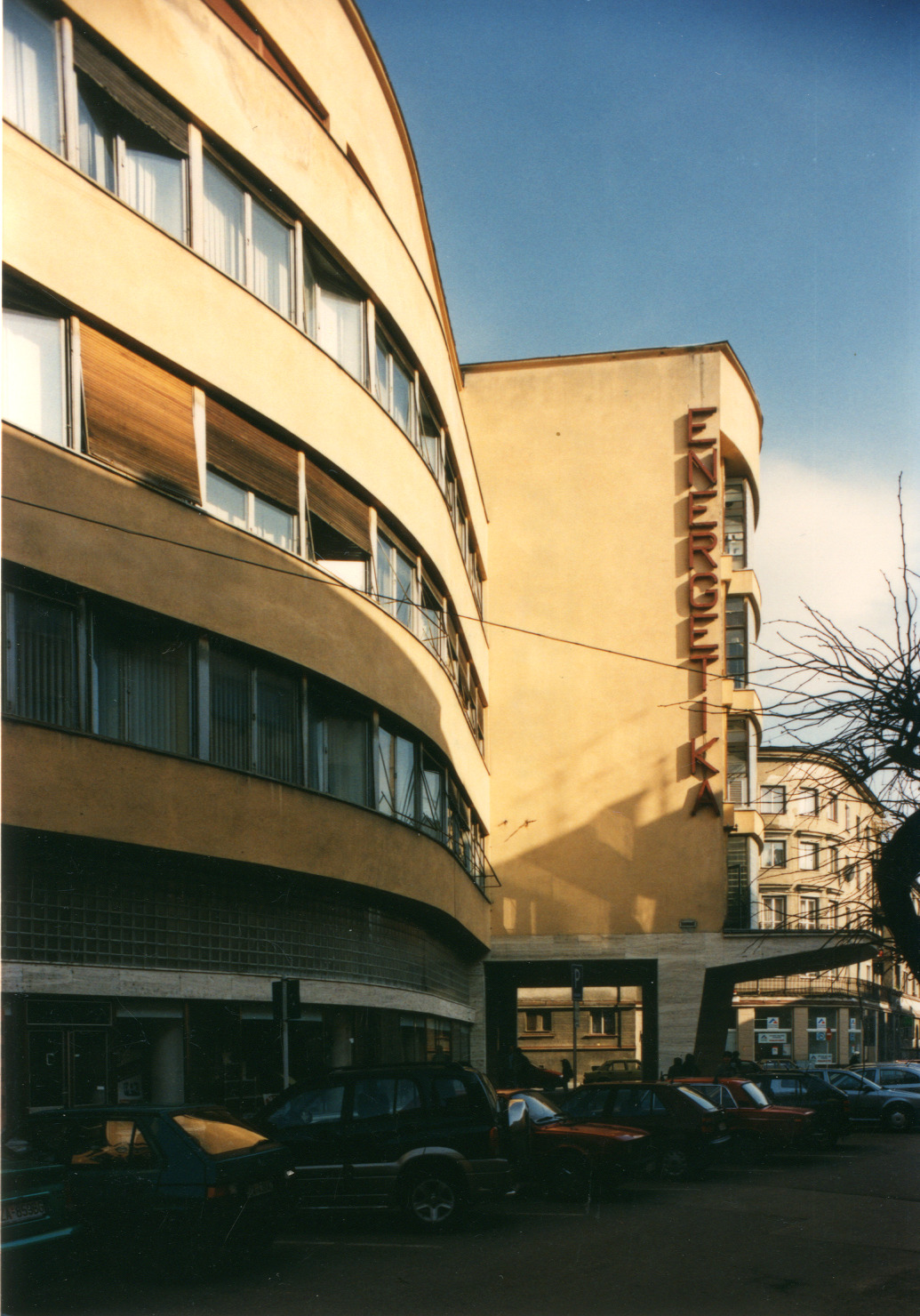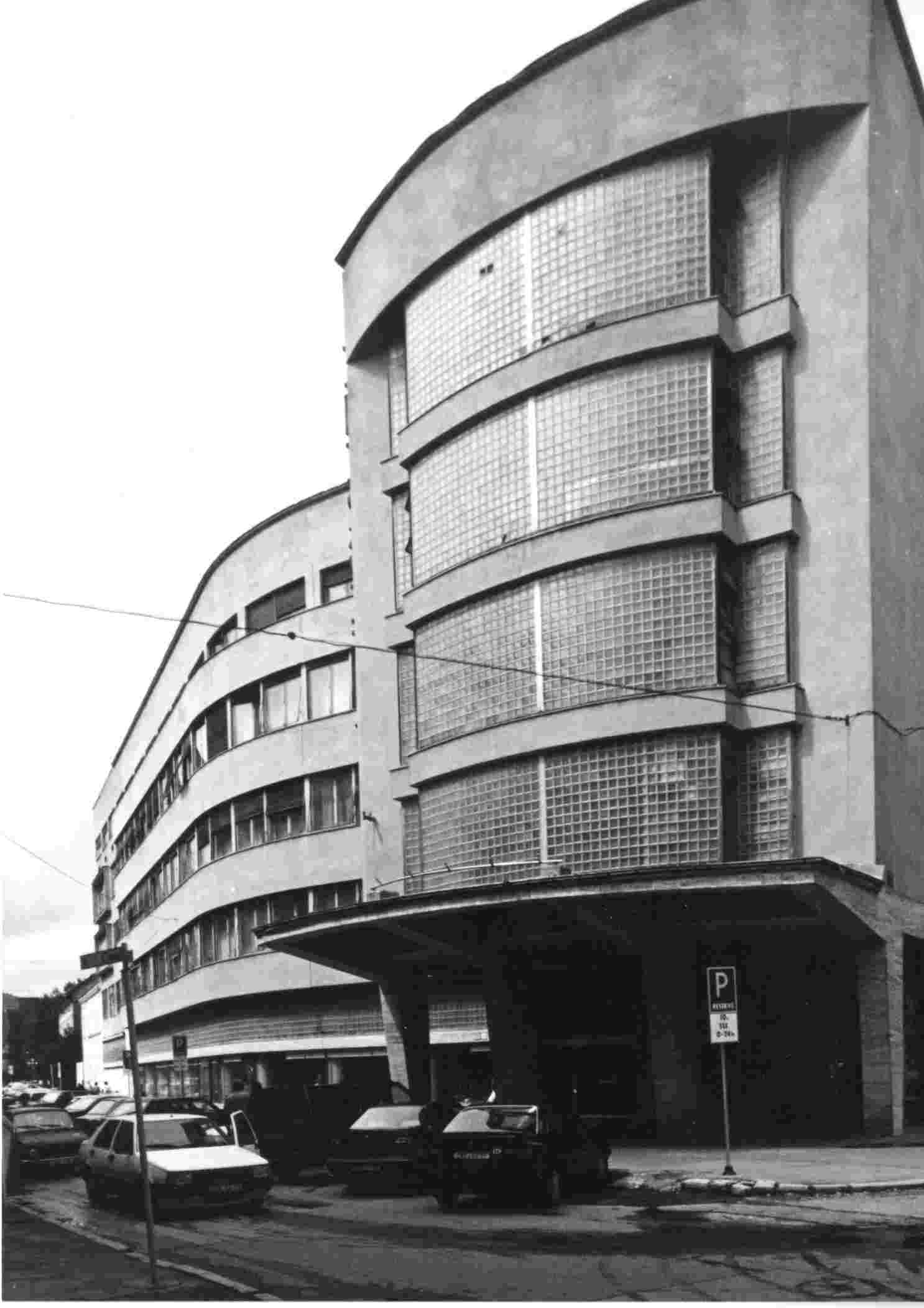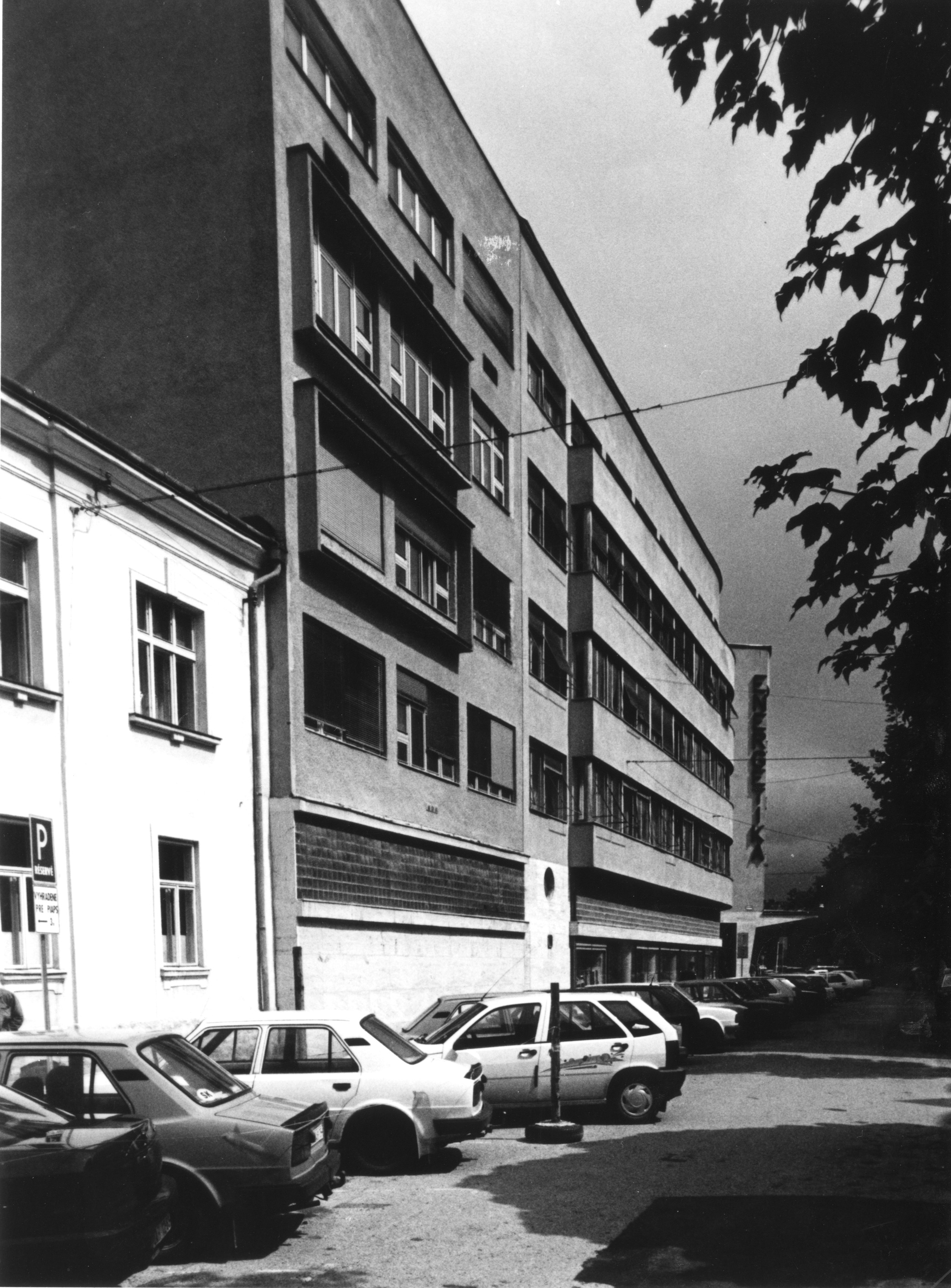 On the corner of the Street Of The Republic (Ulica Republiky) and Kukucinova Street, an impressive four-storey building of the northwest Slovakian United Power Generation is located. A mildly rounded glass block cuboid of the stairwell with a prominent canopy defines the street corner. Both wings of the building, two-aisle by structural design and triple-aisle by the interior layout, still serve as the administration quarter of the power plant facility. Slightly tilted front facade with extended strip windows, set before the structural columns reminds of expressionist buildings of Mendelsohn. Generous architectural concept and its singular character alloted the building a status amongst the most significant architectures in town.
Bibliography:
DULLA, Matúš – MORAVČÍKOVÁ, Henrieta H. – STOLIČNÁ, Elena: Architektonické diela 20. storočia na Slovensku. Žilina. Architektúra & urbanizmus 30, 1996, 3, s. XII.
DULLA, Matúš – MORAVČÍKOVÁ, Henrieta: Architektúra Slovenska v 20. storočí. Bratislava, Slovart 2002. 512 s., tu s. 145, 175, 404.