Addition to the offices and printing works of the daily newspaper Pravda
current function
mixed
address
Štúrova 4, Bratislava
architects
Kusý Martin
project
1951 (narrower internal constitutional competition)
1953 (1. project)
1957 (edited project)

implementation
1953 (realisation of the 1. phase)
1958 – 1960 (realisation of the 2. phase)

reconstruction
2005 – 2006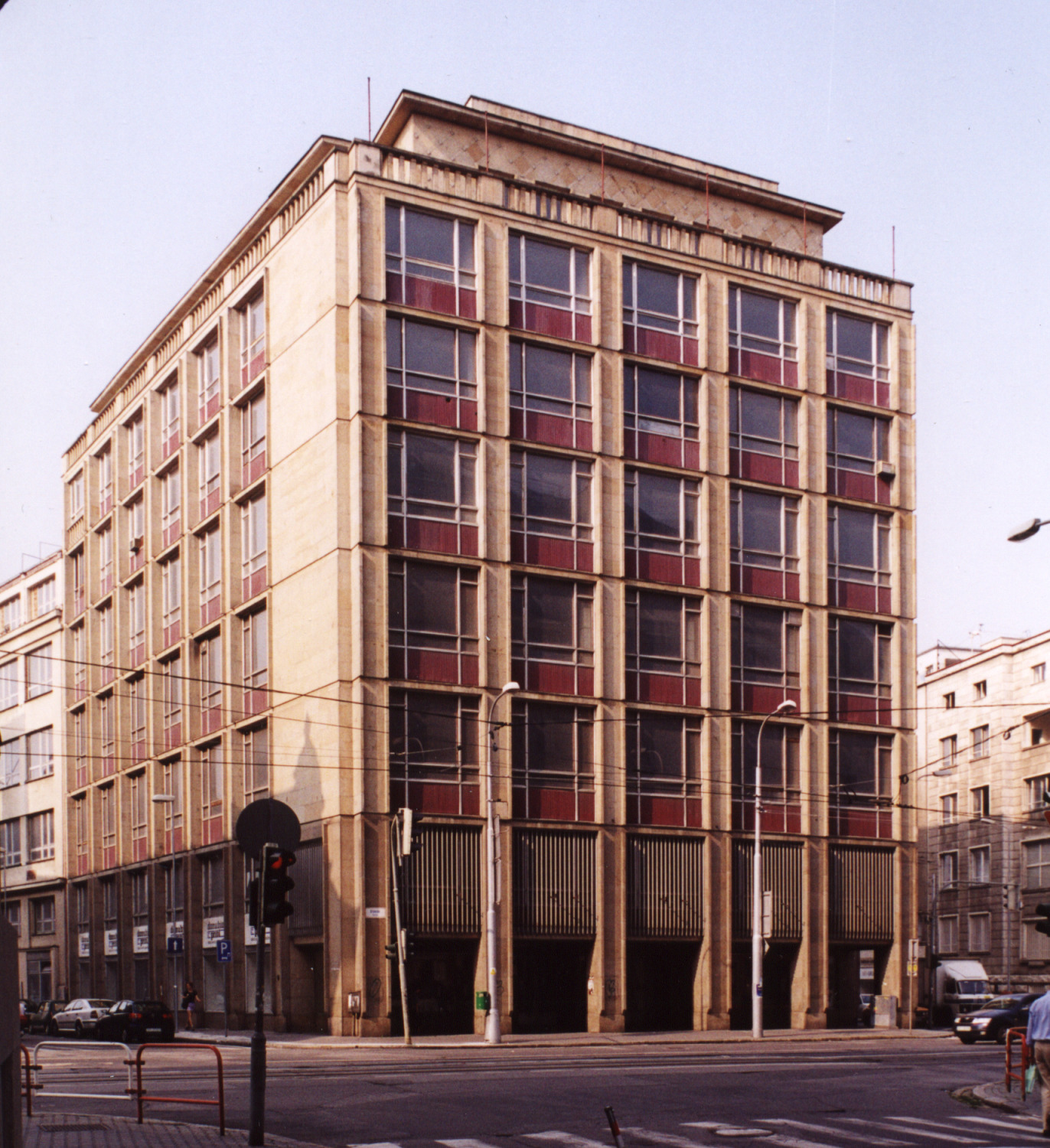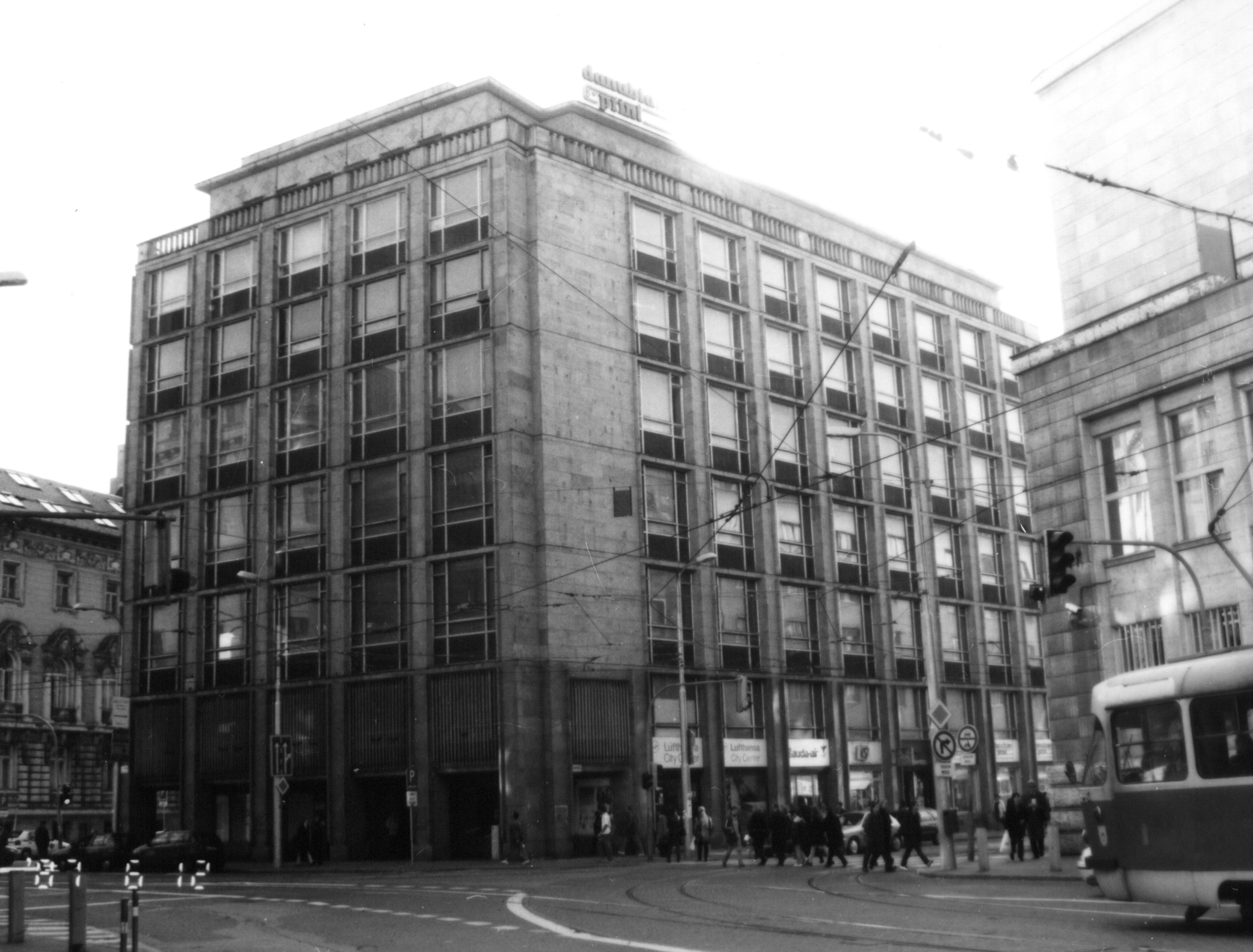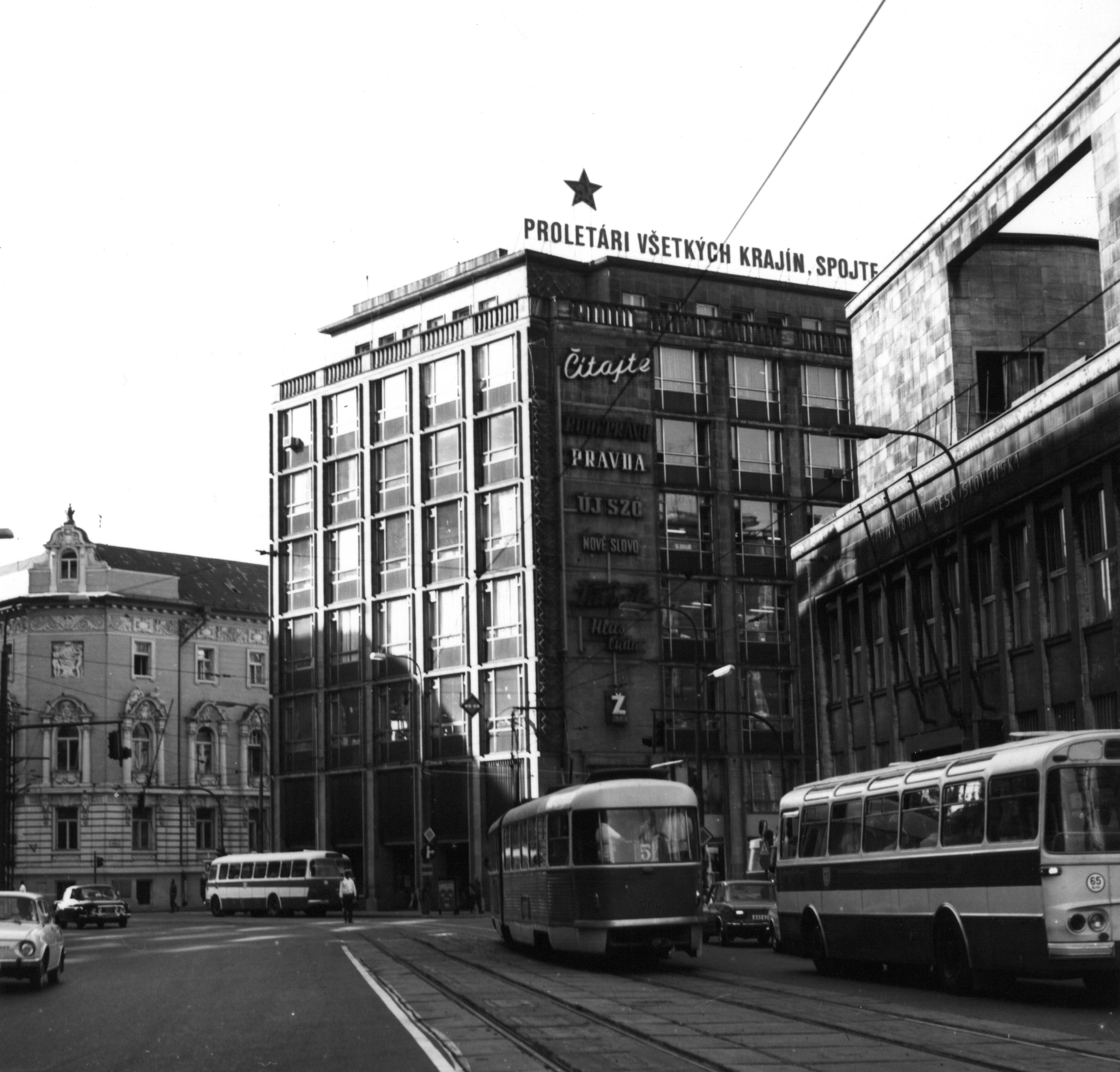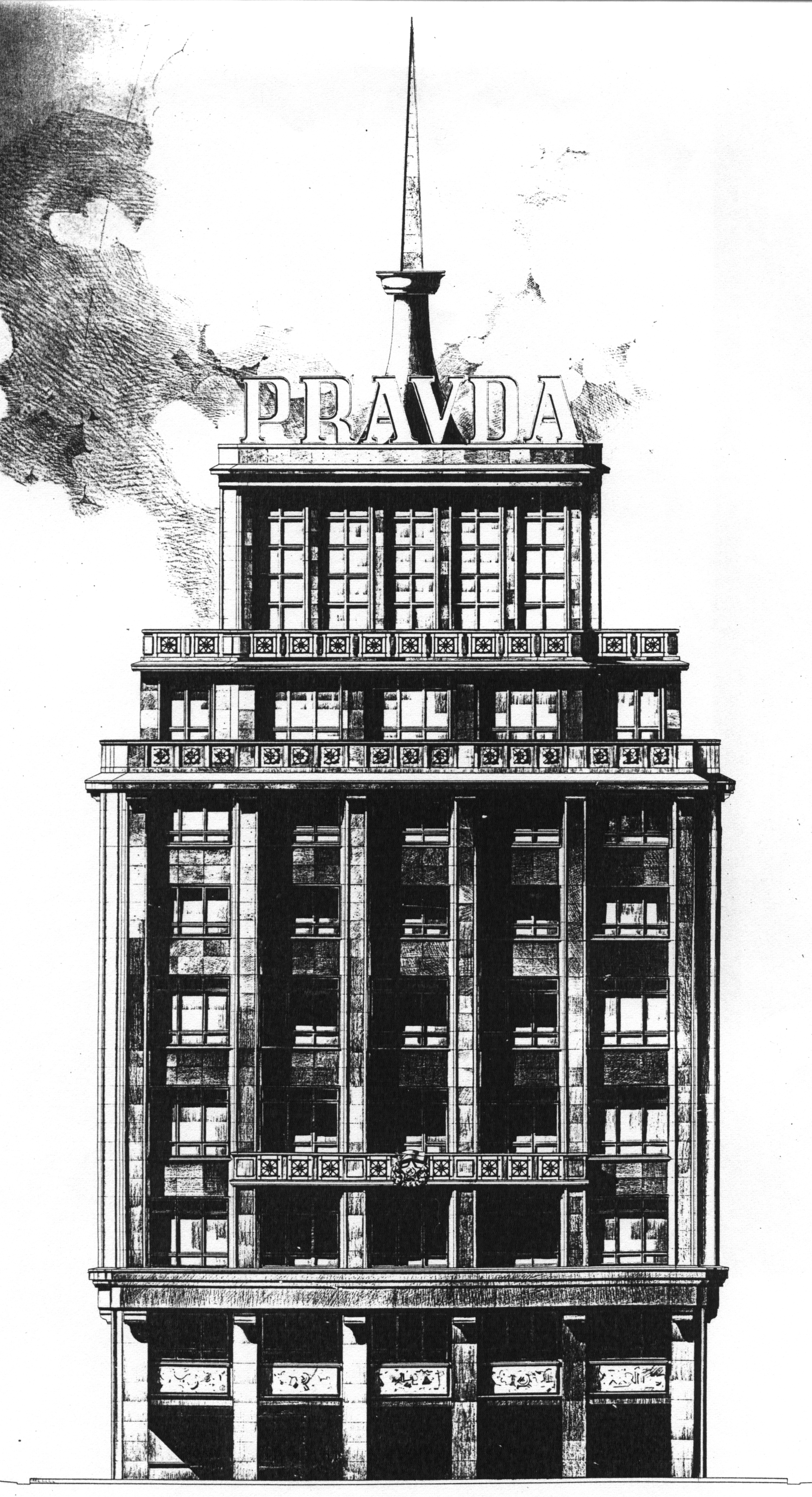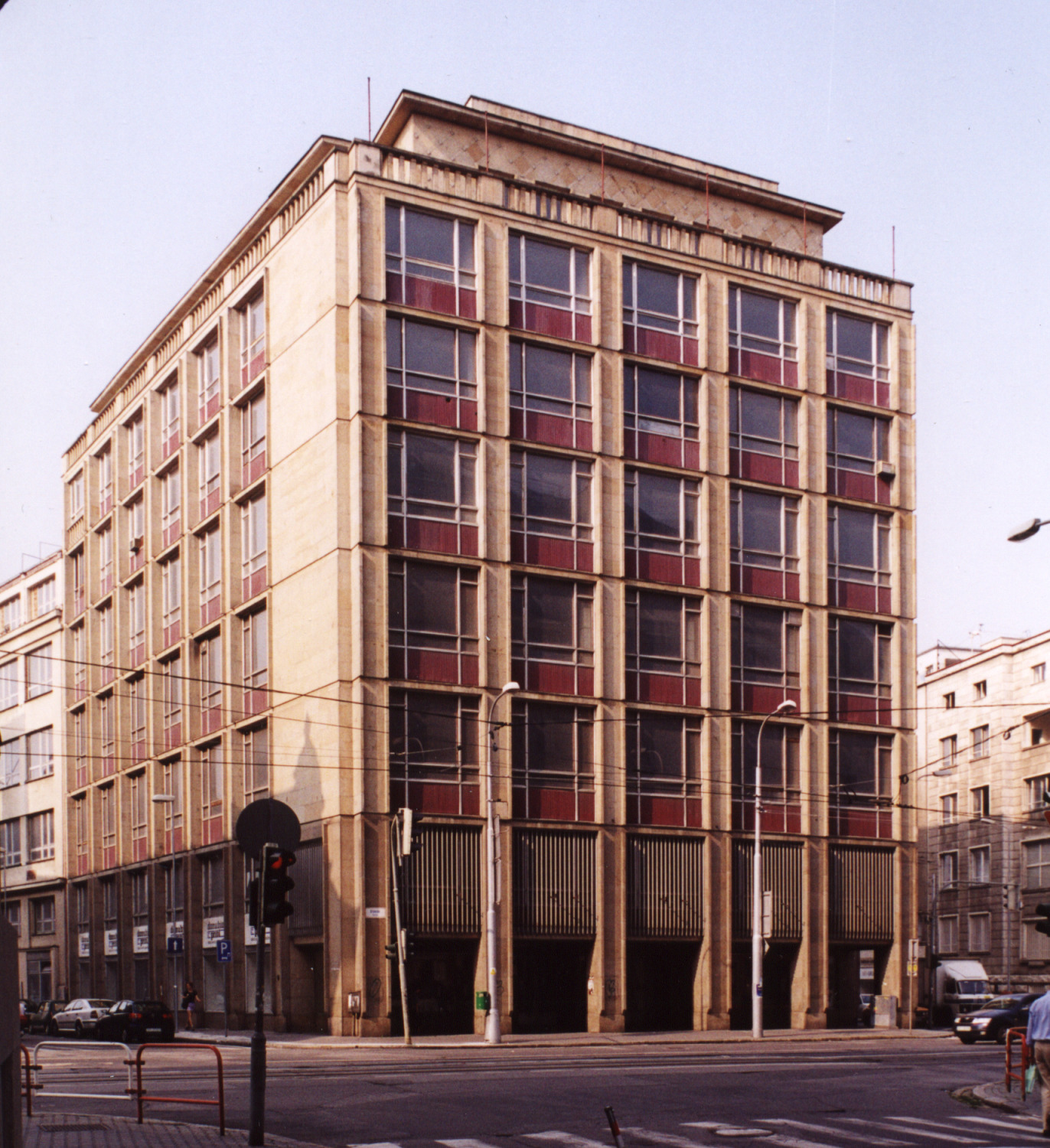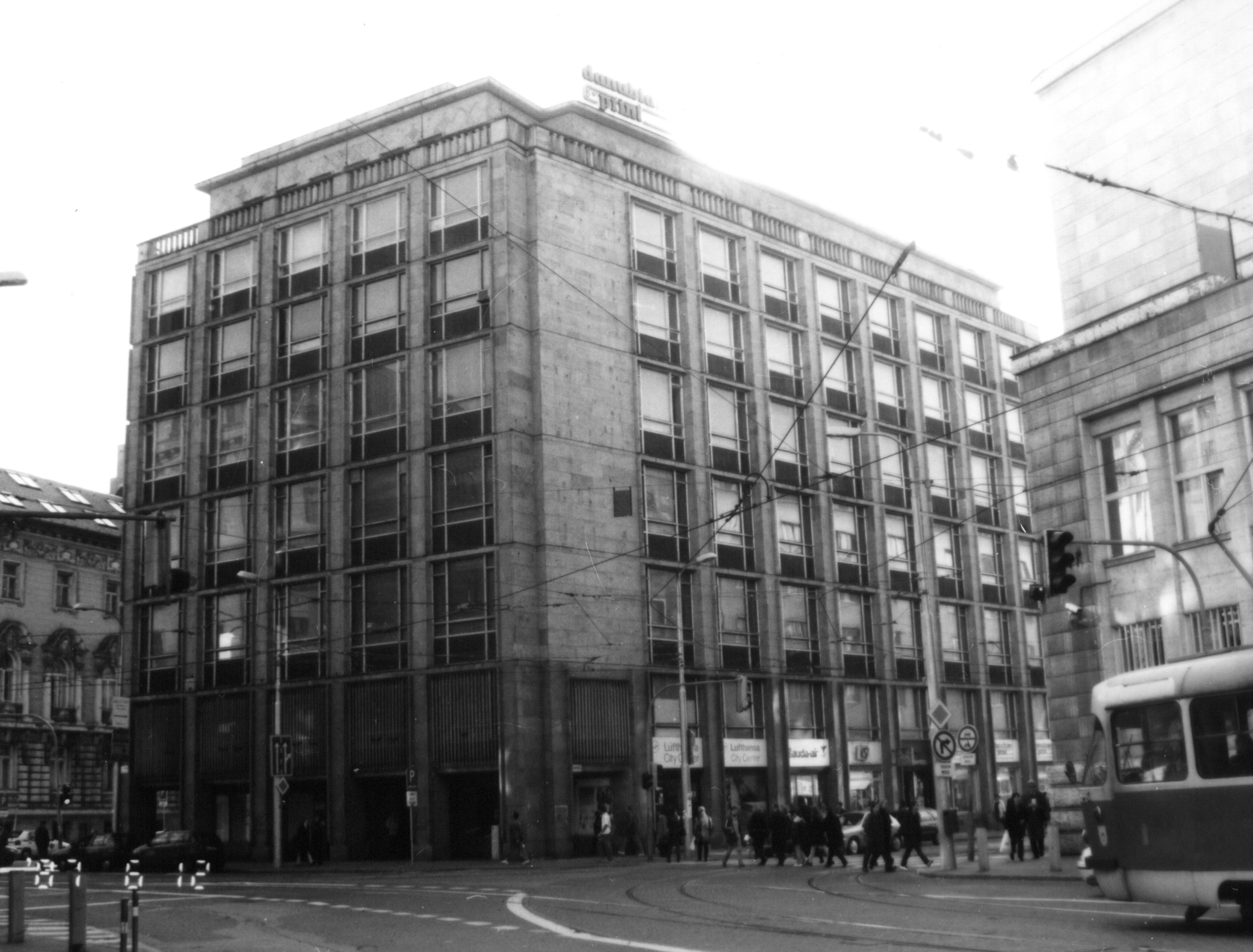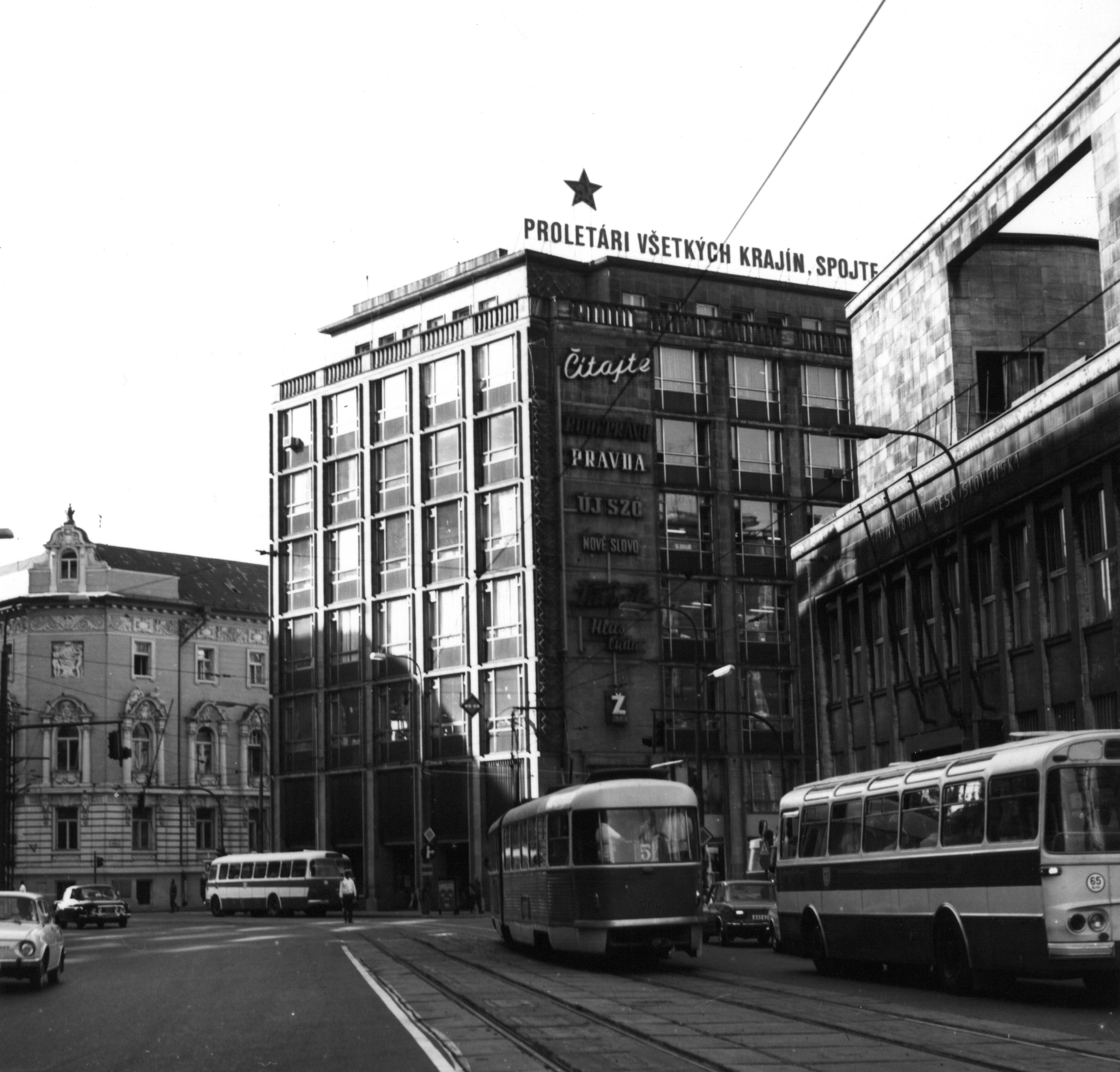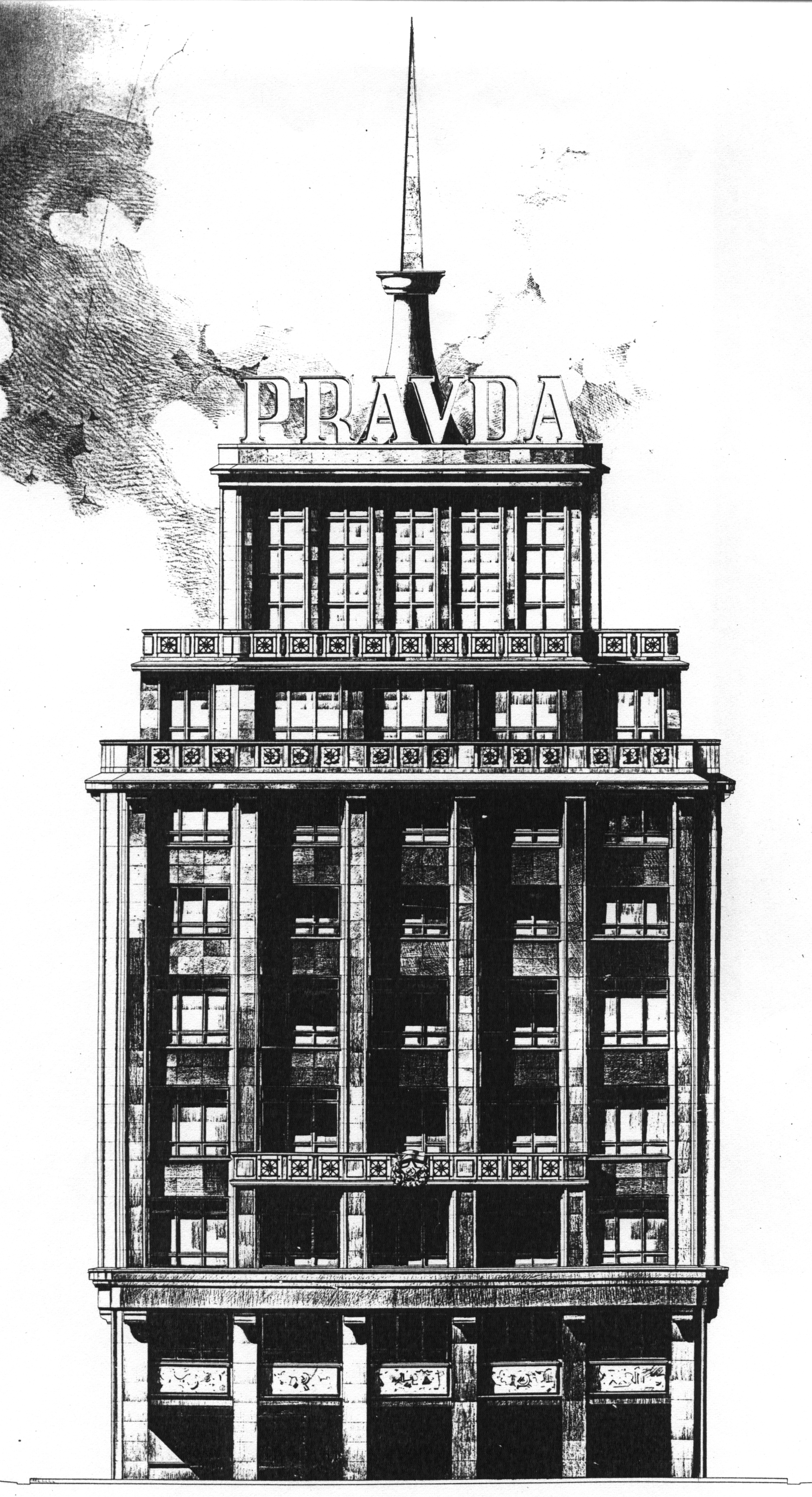 The history of the building recalls the ideological struggle in the 1950s over the defining attributes of new Socialist architecture. The winning design was a clear instance of the heavily ornamented 'Socialist Realist' style best known from the main boulevards of cities in the former USSR. Planned for the centre of Bratislava was a highly confident flagship building, conceived as a stepped solid mass with decorative railings, high classical pilasters and culminating in a peaked conical tower; the monumental force was to correspond to the importance of the daily press as a highly effective ideological propaganda tool. However, all that was constructed of the original design was a fragment of the ground floor, left preserved when construction was halted in 1953. Completion continued following a much altered design in the final years of the decade. Replacing the historicist paraphrases was an austere sense of visible structural (skeletal) framing systems. However much this represented a directly opposite concept to the first, it was eventually approved as fit for the socialist political order.
Bibliography:
Prístavba administratívnej a tlačiarenskej budovy Pravda v Bratislave. Architektura ČSR 10, 1951, s. 283 – 284.
KUSÝ, Martin: Dostavba prístavby administratívnej a prevádzkovej budovy "Pravda" v Bratislave. Projekt 3, 1957, 5, s. 6.
LUKAČOVIČ, Štefan: Budova vydavateľstva "Pravda" v Bratislave. Projekt 4, 1962, 1, s. 12 – 13.
KRIVOŠOVÁ, Janka – LUKÁČOVÁ, Elena: Premeny súčasnej architektúry Slovenska. Bratislava, Alfa 1990. 200 s., tu s. 37.
DULLA, Matúš – MORAVČÍKOVÁ, Henrieta: Architektúra Slovenska v 20. storočí. Bratislava, Slovart 2002. 512 s., tu s. 186, 418.