State Academic Lyceum in Martin
current function
science and education
address
Malá Hora 3, Martin
architects
Fuchs Bohuslav, Šilinger Klement, Rado Ladislav
builders
Hlavaj, Palkovič, Uličný
project
1931 – 1936

implementation
1936 – 1940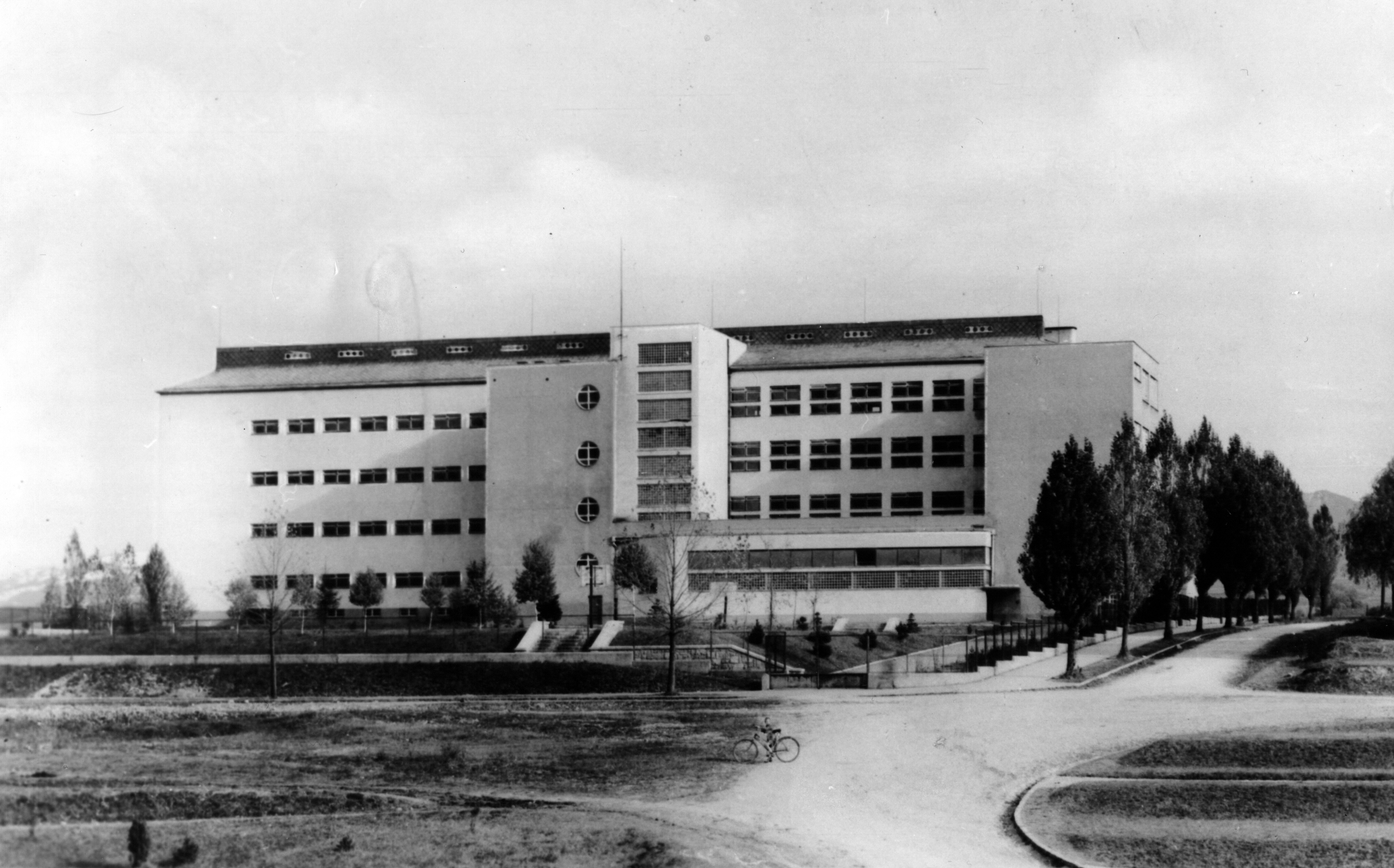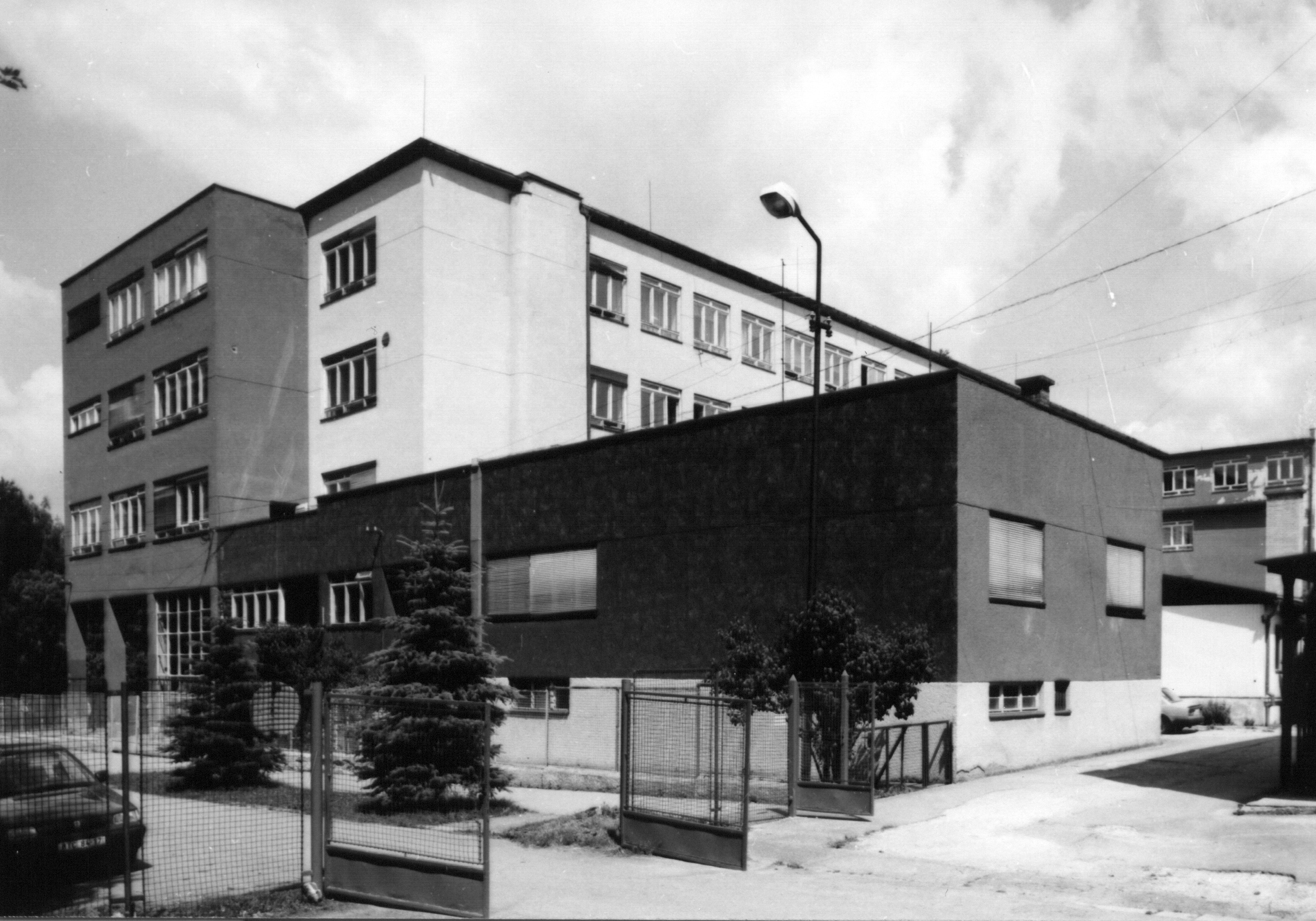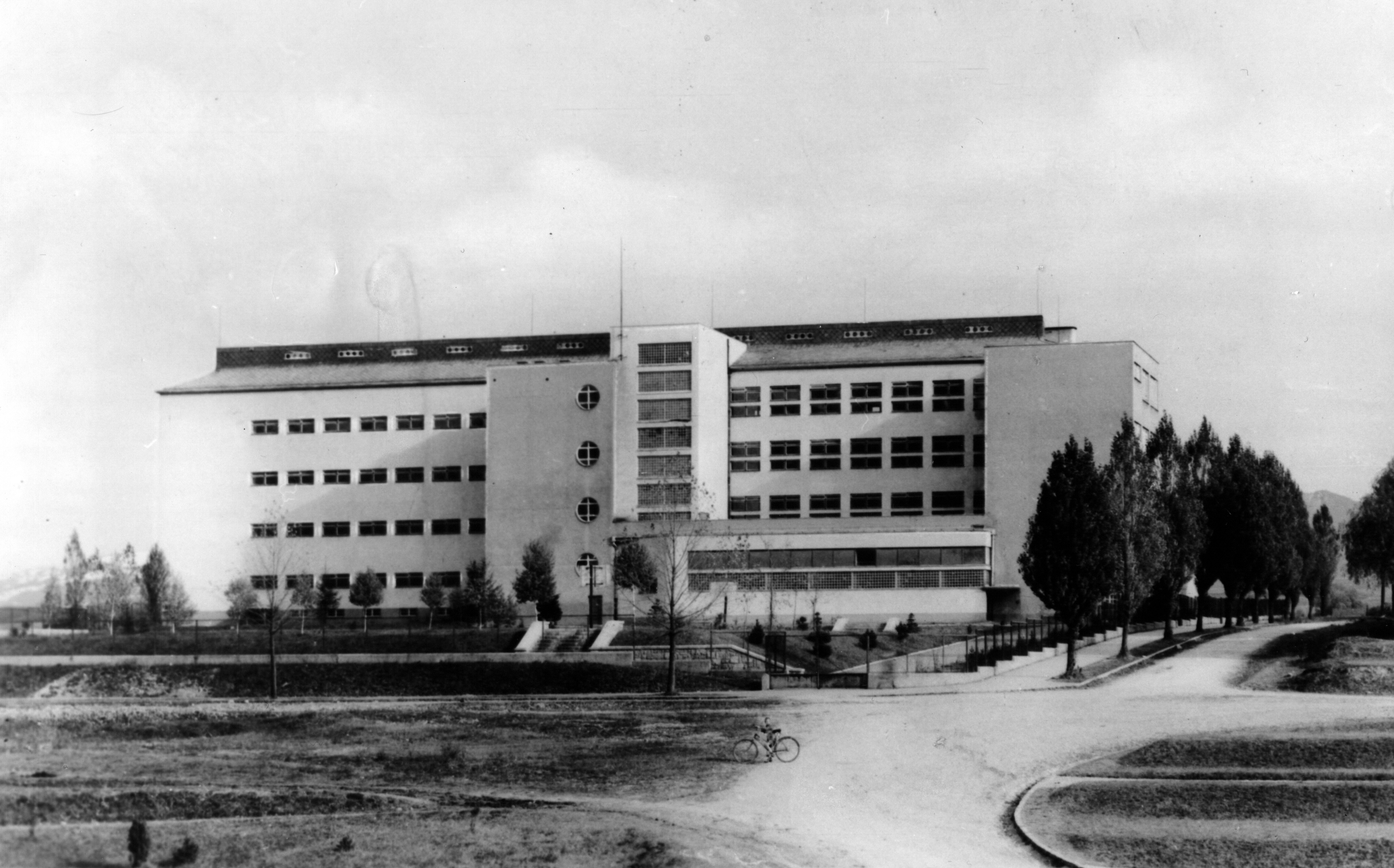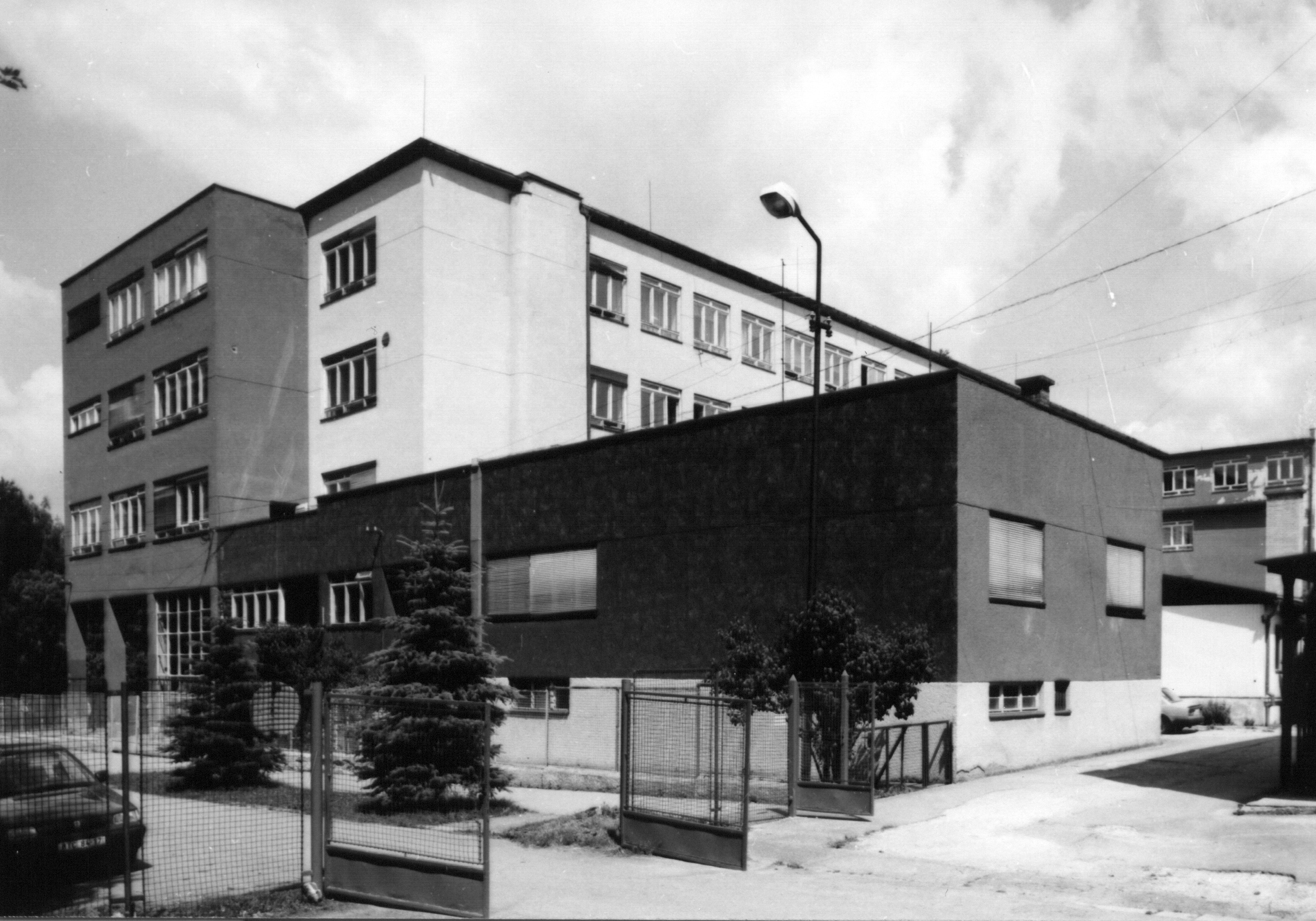 This fine example of mature Functionalism stands on an earthwork terrace beside the new building of the Slovak National Museum. Its floor plan is of L-shape, with three stories in the main wing. The corridor running along the main facade has horizontal windows divided into an upper section (opening sections for ventilation) and a lower section of running glass-brick – a motif giving the front a characteristic Functionalist appearance, along with the round portholes and glass-brick infills on the protruding masses of the staircase and toilets. At a later date (1966 – 1967), a stained-glass window was added to the staircase, the work of V. Stašík and L. Záborský. When completed, the school had 20 classrooms, along with supplementary areas such as the gym and a dormitory for students from the countryside. The first design projects were completed by the important Brno architect Bohuslav Fuchs, and later reworked with the assistance of the Bratislava architects Klement Šilinger and Ladislav Rado. An earlier plan was allegedly produced with the collaboration of Dušan Jurkovič, but does not survive.
Bibliography:
KLIMEŠ, O.: Novostavba štátneho reálneho gymnasia v Turčianskom Sv. Martine. Slovenský staviteľ 10, 1940, s. 153 – 156.
ŠLAPETA, Vladimír: Českí architekti na Slovensku 1918 – 1938. Projekt 22, 1980, 8, s. 6 – 19.
FOLTYN, Ladislav: Slovenská architektúra a česká avantgarda 1918 – 1939. Bratislava, SAS 1993, 238 s.
HLAVAJ, J.: Martin. Stavebný obraz mesta. O výstavbe Martina do roku 1960. Bratislava, SAS 1994, 185 s.
ŠLACHTA, Š. – HAVIAR, T.: Martinské gymnázium. Architektúra & urbanizmus 30, 1996, 4, s. 231 – 234.
DULLA, Matúš – MORAVČÍKOVÁ, Henrieta: Architektúra Slovenska v 20. storočí. Bratislava, Slovart 2002, 512 s.