Choč medical resort
current function
healthcare
address
, Lúčky
architects
Vítek Jaroslav
implementation
1968 – 1979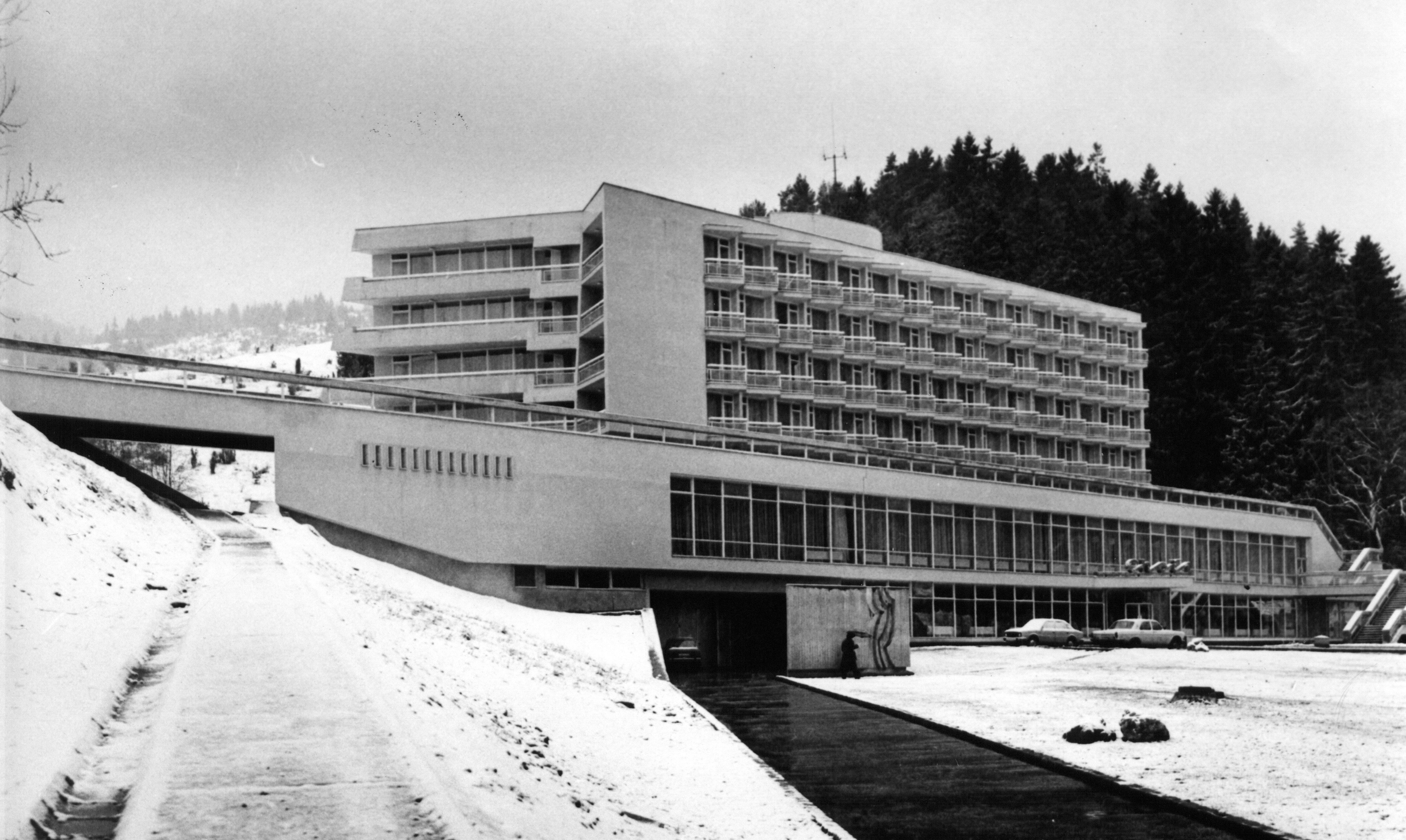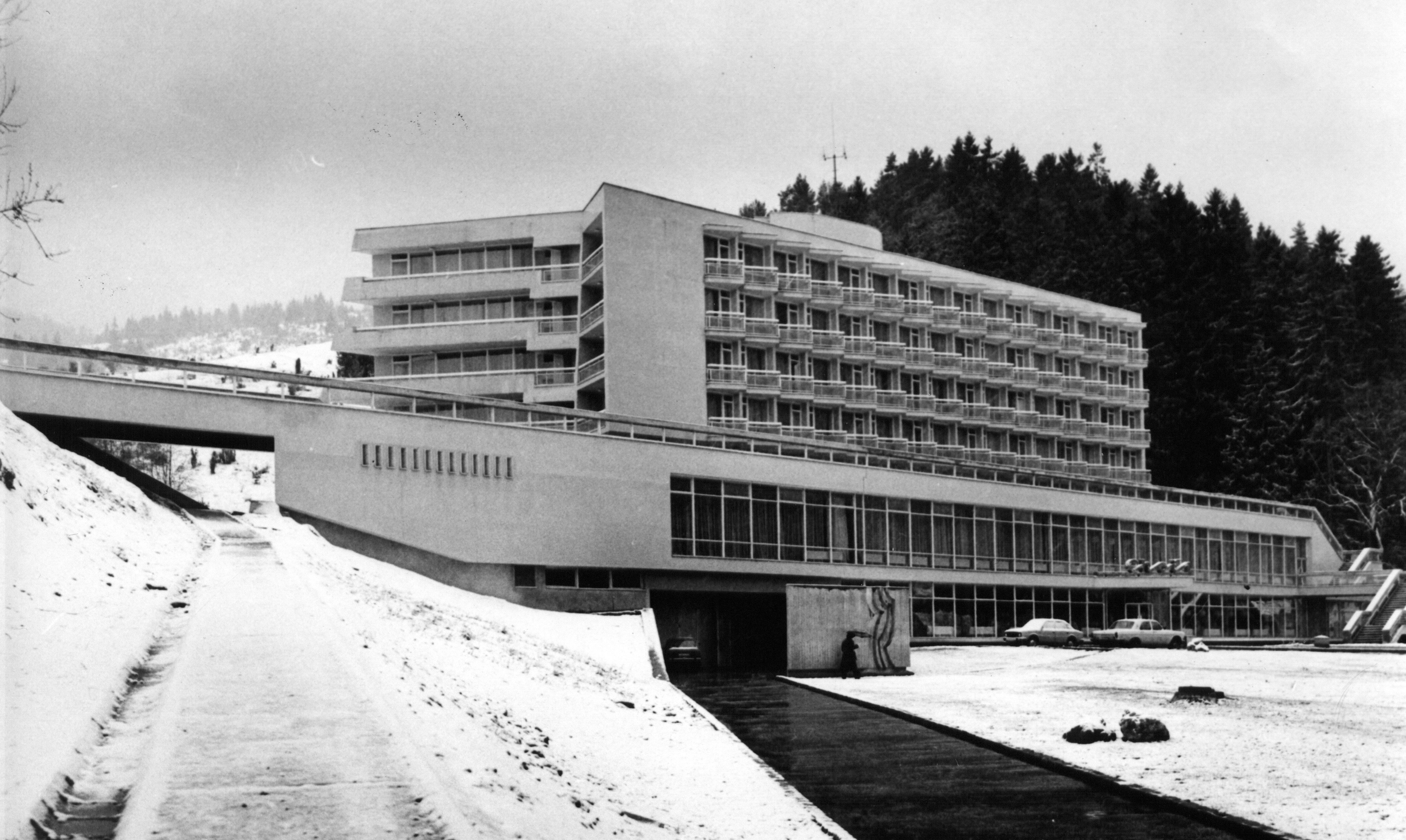 The Choč Medical Institute consists of a two-storey base resting on a slope and a four-storey accommodation block separated by a mezzanine floor. It is connected to balneotherapy by a glazed colonnade. On the ground floor there are entrance areas with a winter garden, storerooms and technical spaces. Upstairs is a dining room and kitchen, hall and multipurpose hall. The roof of the base volume provides a spacious terrace accessible from the ground floor level by a carefully led staircase. There are rooms for patients on the mezzanine floor and on the accommodation floors. The layout is three-aisled, with a central corridor. Each room has a balcony with a bent floor plan. Rooms are oriented to the east and west. In 1980, the work won the Award of the Association of Slovak Architects.
Bibliography:
RAJCHL, Jaroslav a i.: Liečebný ústav Choč v Lúčkach. Projekt 23, 1981, 6, s. 22 – 29.
ŠAVLÍK, Milan: Liečebný ústav Choč, Kúpele Lúčky. Architektura ČSR 39, 1980, 9, s. 386 – 389.
ZALČÍK, Tibor – DULLA, Matúš: Slovenská architektúra 1976 – 1980. Bratislava, Veda 1982. 192 s.
DULLA, Matúš – MORAVČÍKOVÁ, Henrieta: Architektúra Slovenska v 20. storočí. Bratislava, Slovart 2002. 512 s., tu s. 436.