Broadcasting tower
current function
mixed
address
Kamzík, Bratislava
architects
Májek Stanislav, Tomašák Jakub, Jurica Milan, Kozák Juraj, Privitzer Ján
project
1965

implementation
1967 – 1974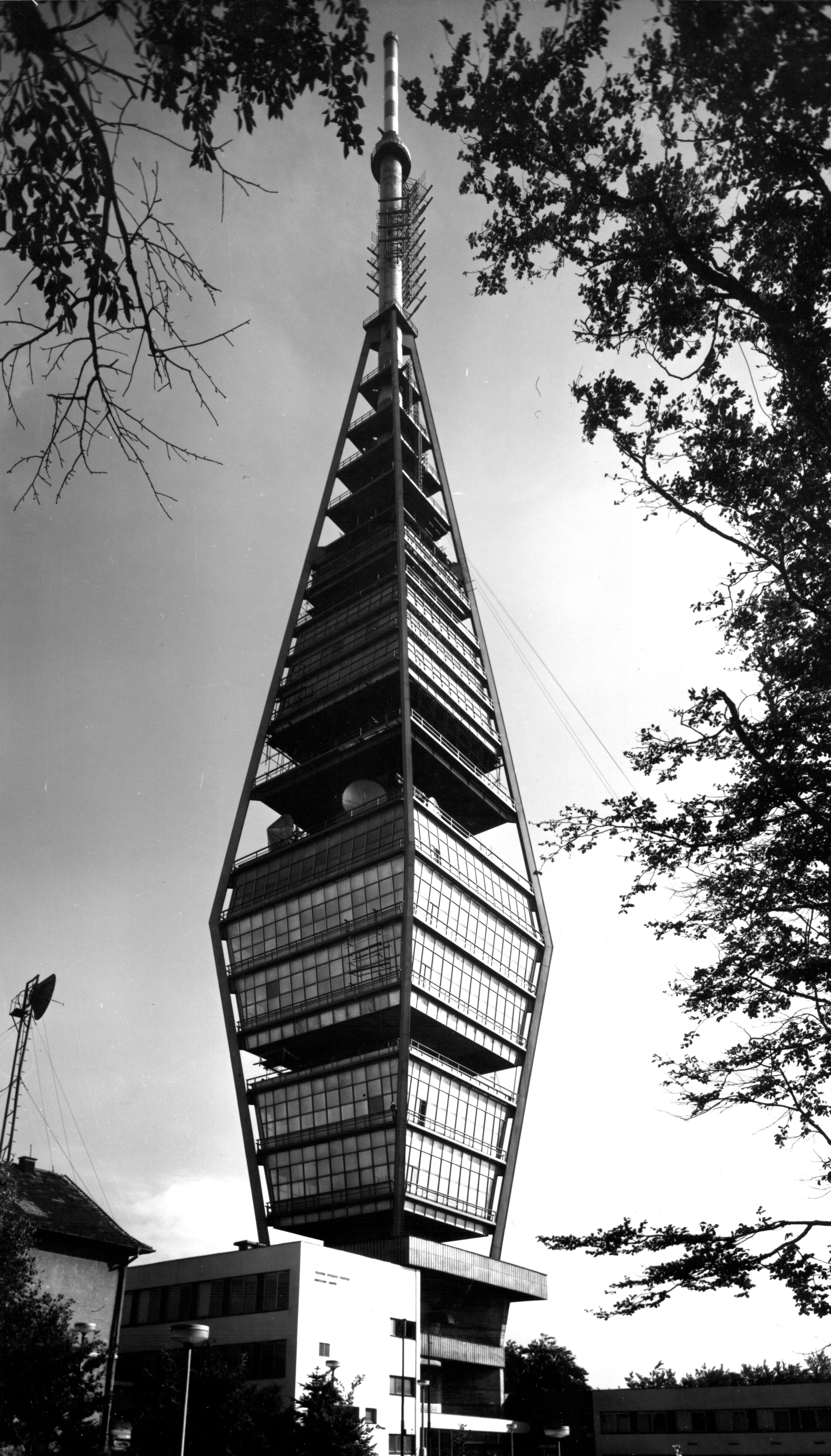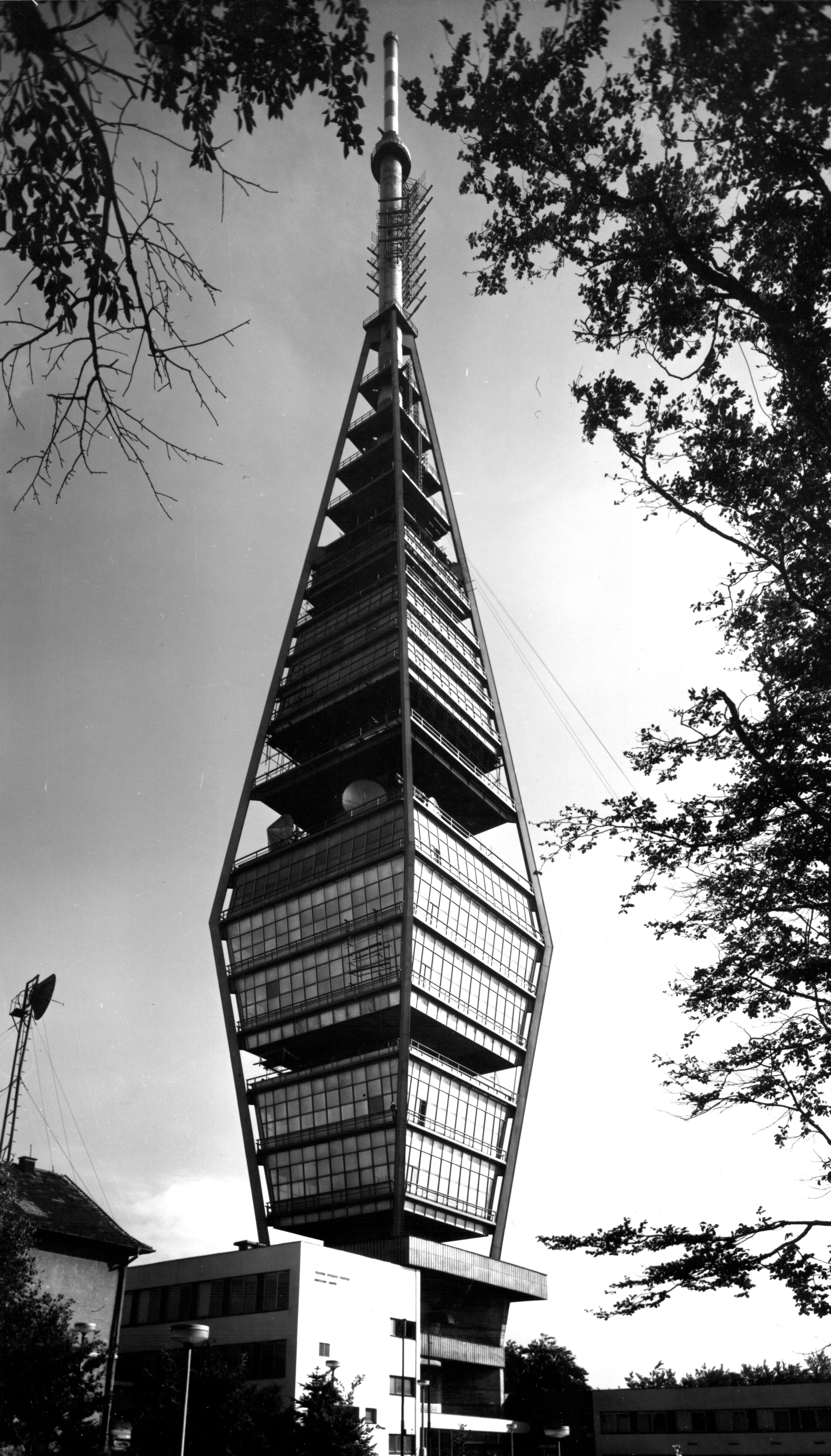 The building for radio relay connections, which is a characteristic feature of the city's silhouette, replaced the old steel broadcasting tower from 1956. A 200-meter-high structure in the shape of two pyramids connected by bases is erected on the highest hill of the Little Carpathians near Bratislava. The structural system consists of four load-bearing ribs in the corners of the pyramids, transferring the load from the floor slabs to the reinforced concrete core anchored in the square base. At an altitude of 506 m. n. m. is a well-known observation restaurant with a rotating floor.
Bibliography:
MÁJEK, Stanislav – TOMAŠÁK, Jakub – MRŇA, Ľubomír: Televízna veža v Bratislave. Projekt 33, 1991, 1/2, s. 38 – 41.
VEBR, J. – NOVÝ, O. – VALTEROVÁ, R.: Soudobá architektura ČSSR. Praha, Panorama 1980. S. 177 – 178.
DULLA, Matúš – MORAVČÍKOVÁ, Henrieta: Architektúra Slovenska v 20. storočí. Bratislava, Slovart 2002. 512 s.