Crematorium and urn grove in Košice
current function
reverential
address
Zelený Dvor 1, Sídlisko Ťahanovce, Košice
architects
Merjavý Pavol
builders
Pozemné stavby, n. p., Košice
project
1972 – 1975

implementation
1975 – 1981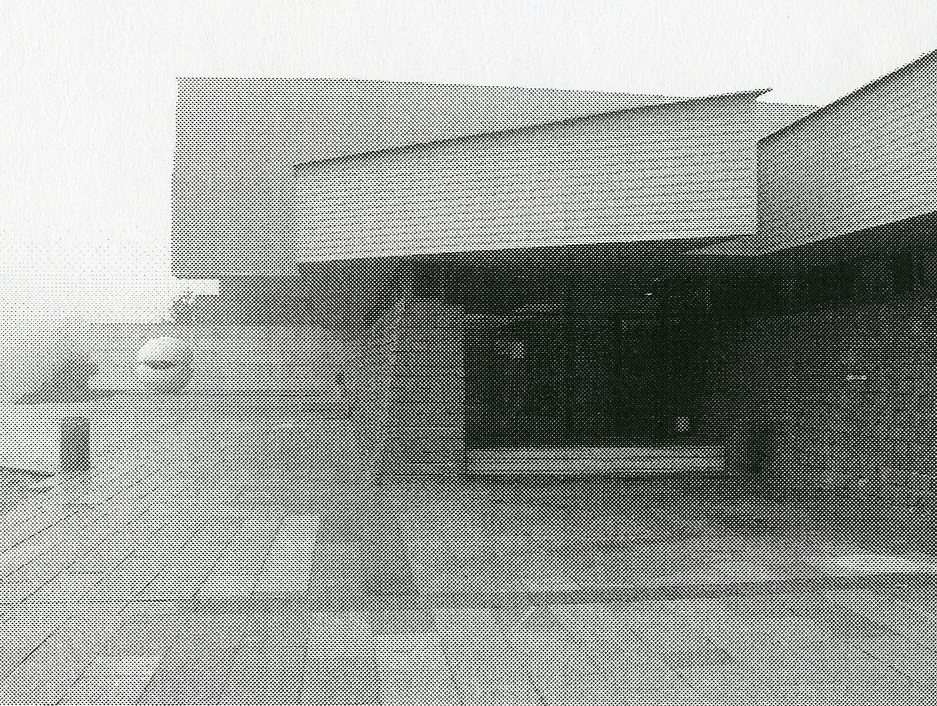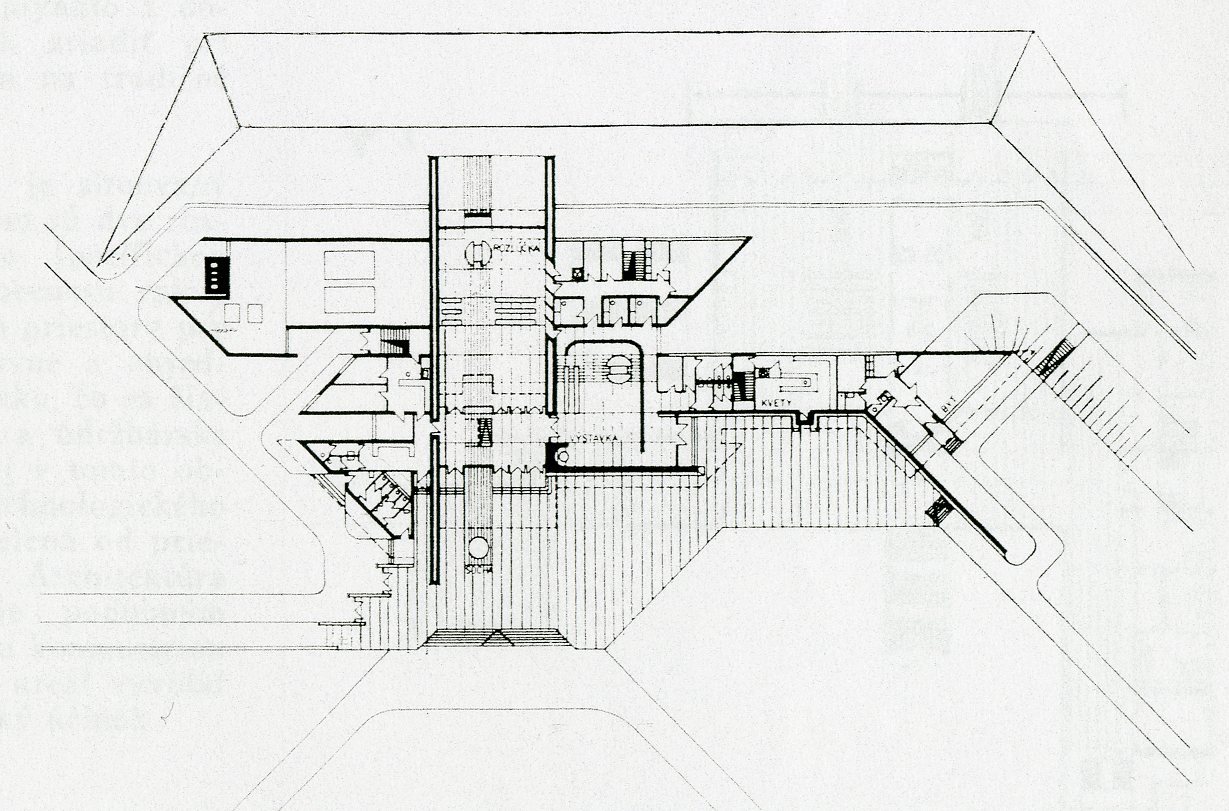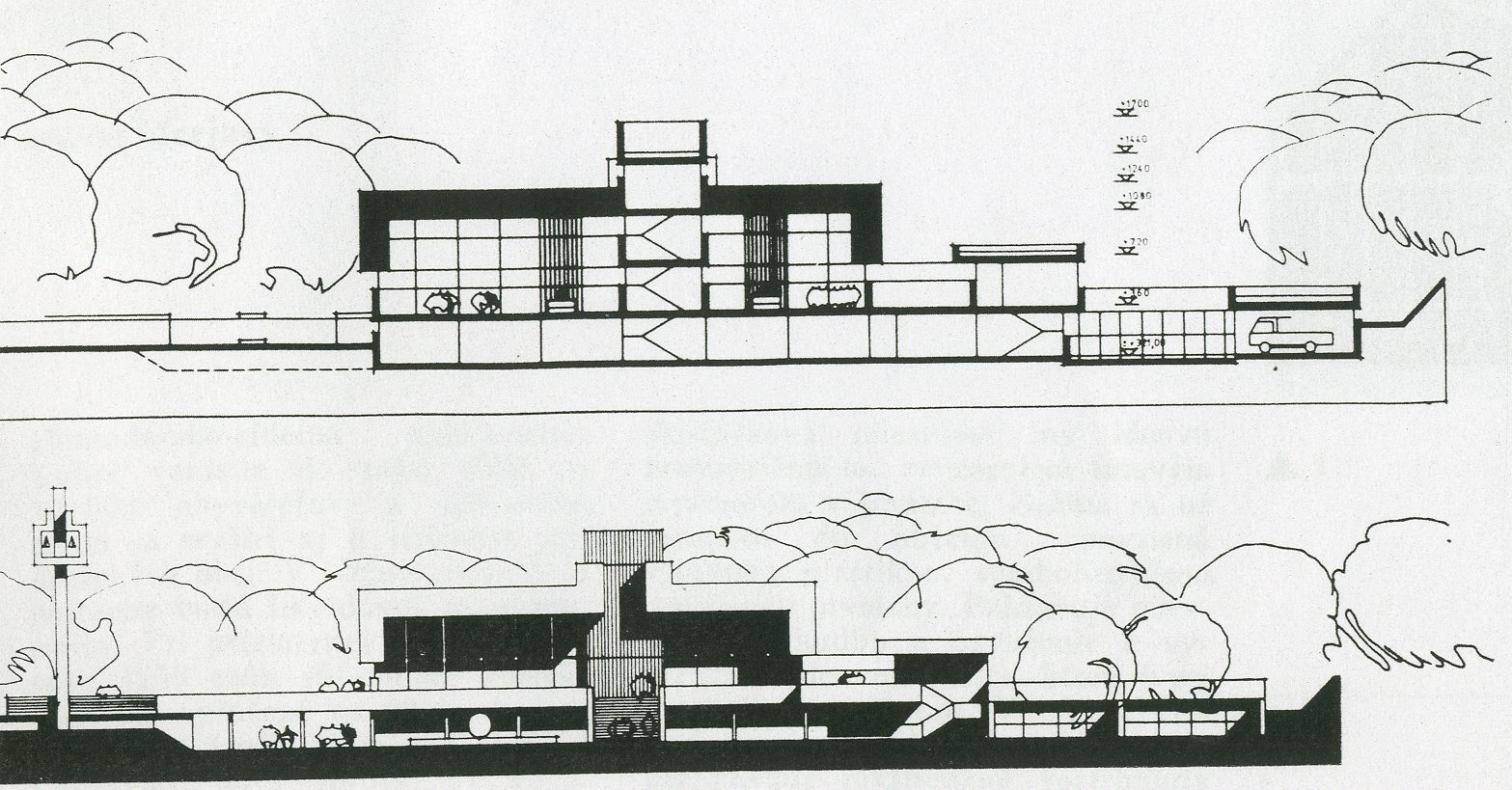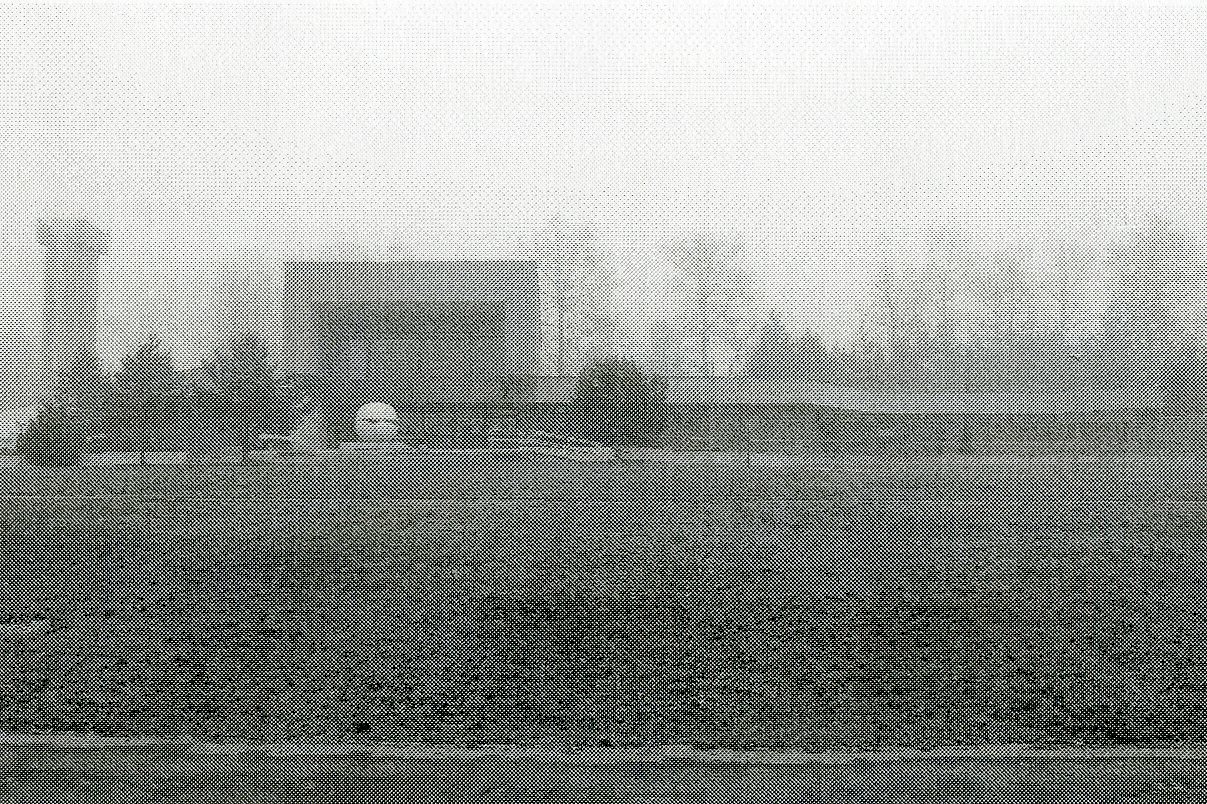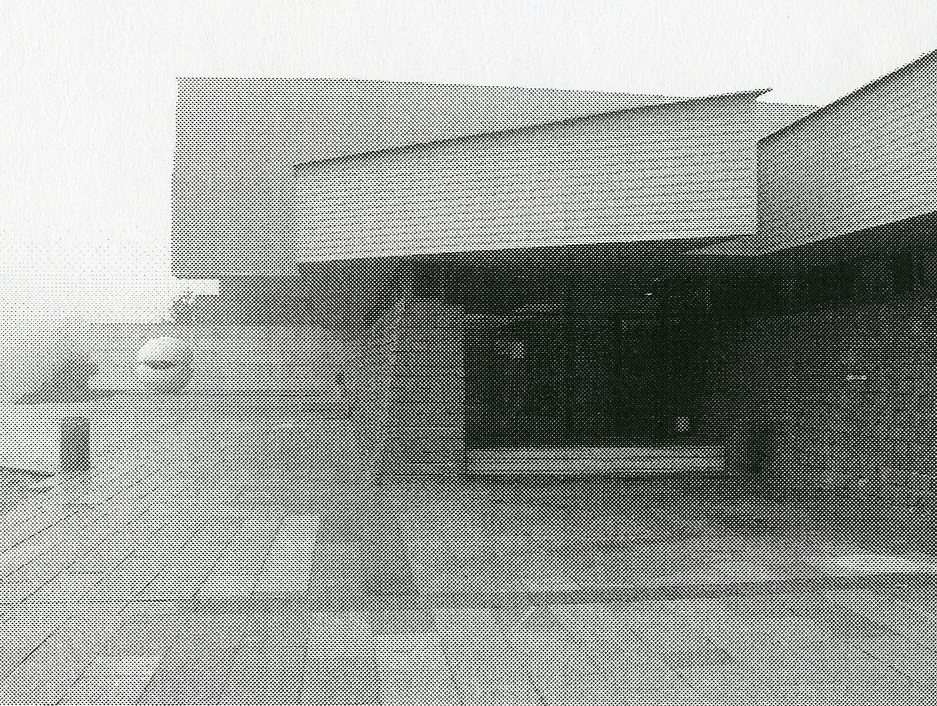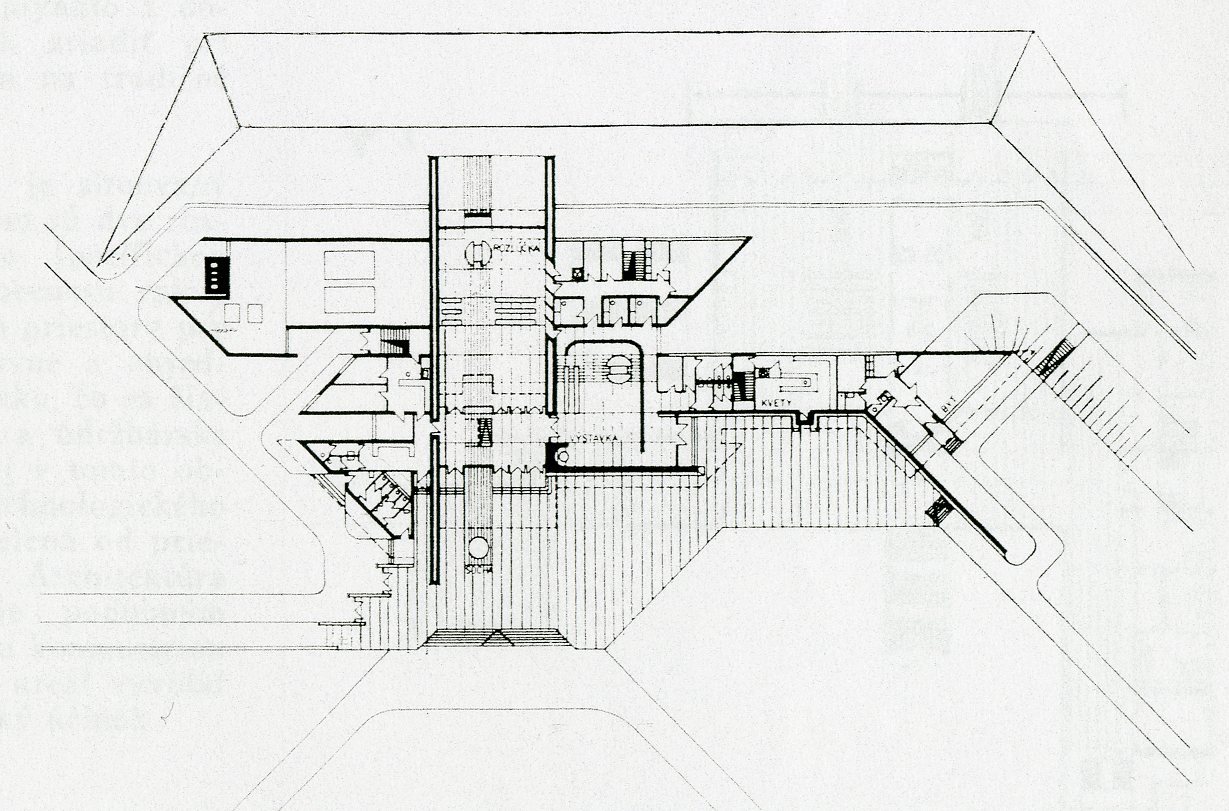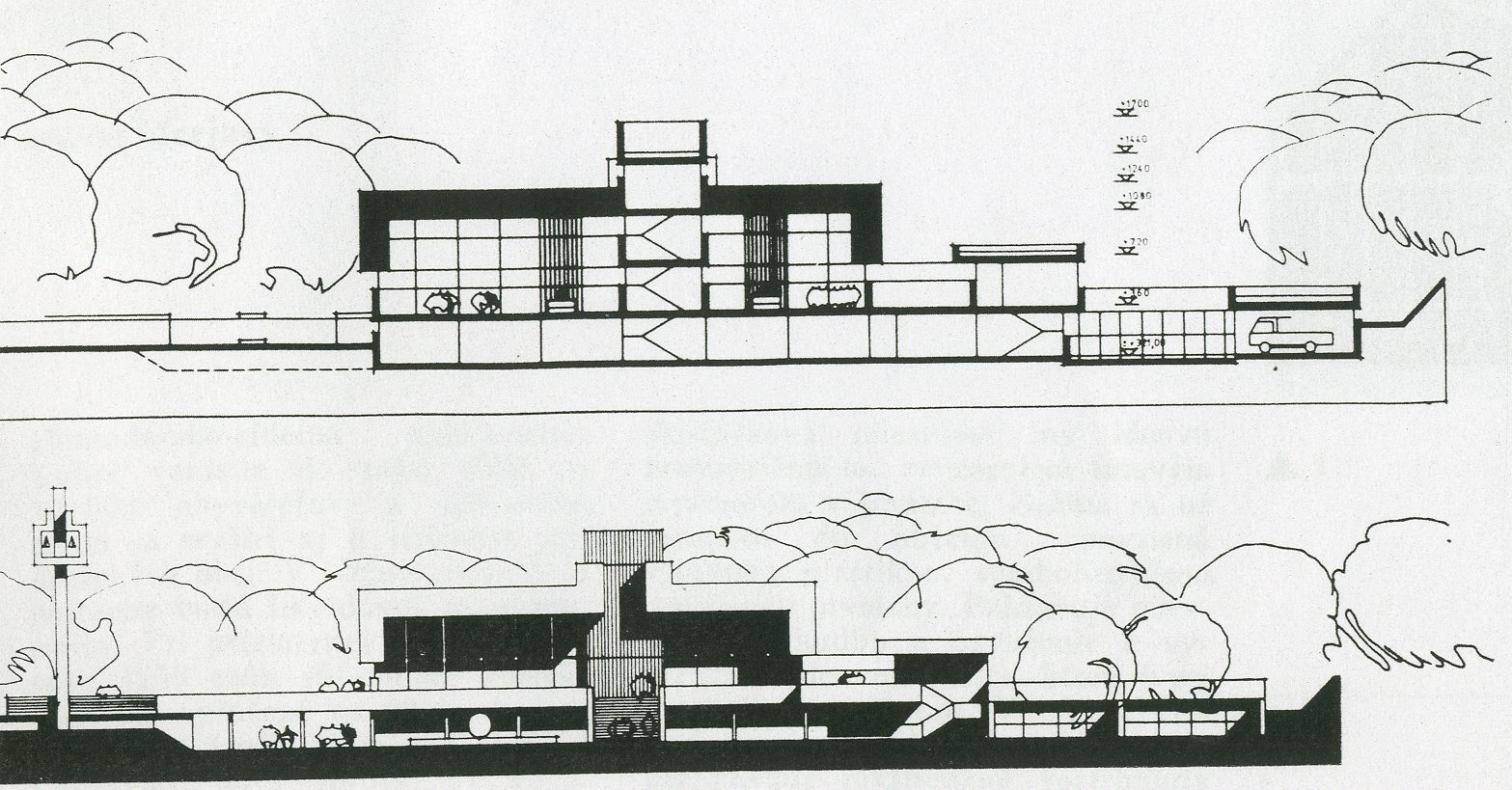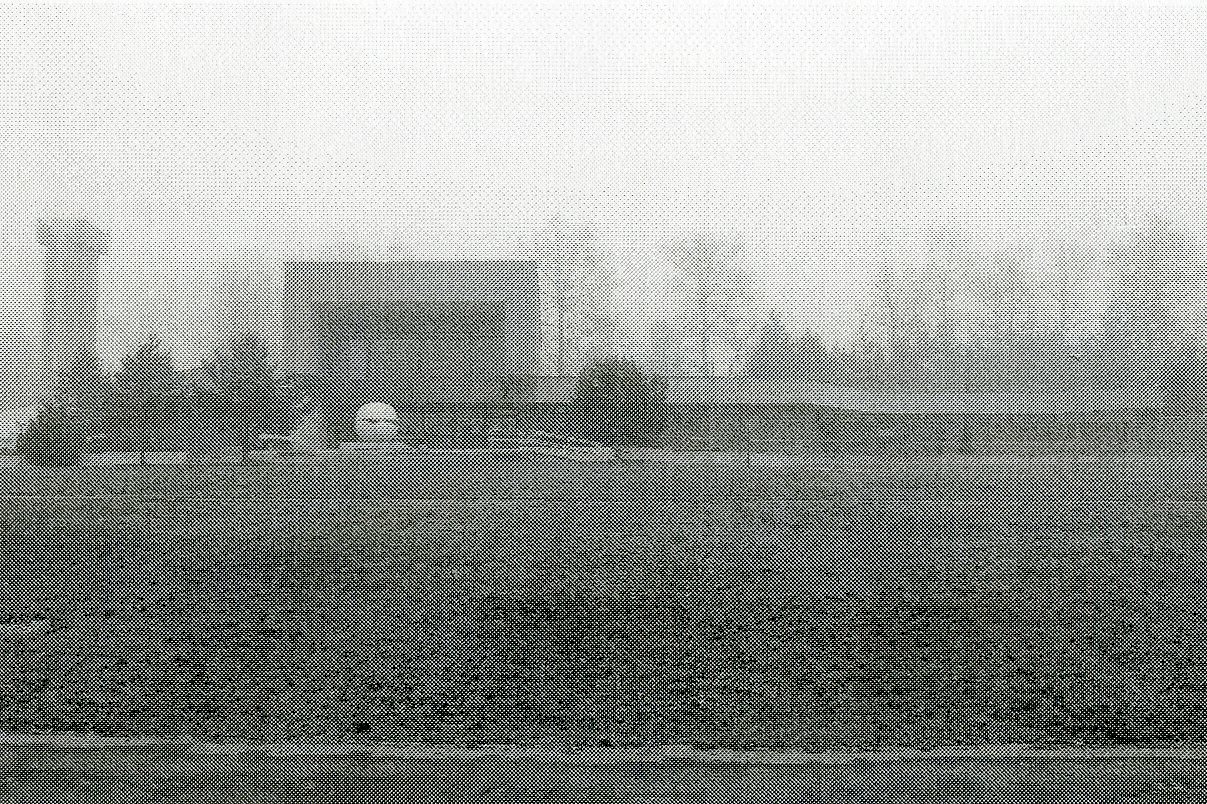 The crematorium and urn grove is located in the northeast part of Košíce, in a flat forested environment not far from the Košice – Prešov motorway. The object is designed as a firm horizontal line inserted into the landscape, dominated by the raised mass of the funeral hall. A sense of earthy massiveness in this otherwise small building is supported by the high roof cornice, covered by aluminium surrounds, and the walls covered with stone blocks. Accentuating the composition is the sculpturally conceived chimney. Entrance into the one-storey building is through the side terrace, slightly raised above ground level. Its central point is formed by a sculpture of spherical form, rising above the main entrance. To the right of the entrance is a smaller funeral room. The raised ceremonial hall has its compositional axis perpendicular to that of the building as a whole; the hall, with its all-glass front wall, is open to the exterior, making the natural scenery into the backdrop of the funeral service. This philosophical concept is strengthened by the high stone 'stele' behind the glass wall and the continuation of the interior floor tiling (and partially the side walls) into the exterior. To the left of the crematorium is the urn grove and cemetery.
Bibliography:
MERJAVÝ, Pavol: Krematórium a nový cintorín v Košiciach. Projekt 22, 1980, 6, s. 45 – 46.
KRIVOŠOVÁ, Janka – LUKÁČOVÁ, Elena: Premeny súčasnej architektúry Slovenska. Bratislava, Alfa 1990, 200 s., tu s. 180.