Bratislava Tradesmen's Alliance
current function
mixed
address
Gorkého 11, Bratislava
architects
Konrad Josef, Spitzer Emerich
builders
Jozef Erdély
project
1931 (06.)

implementation
1932 – 1933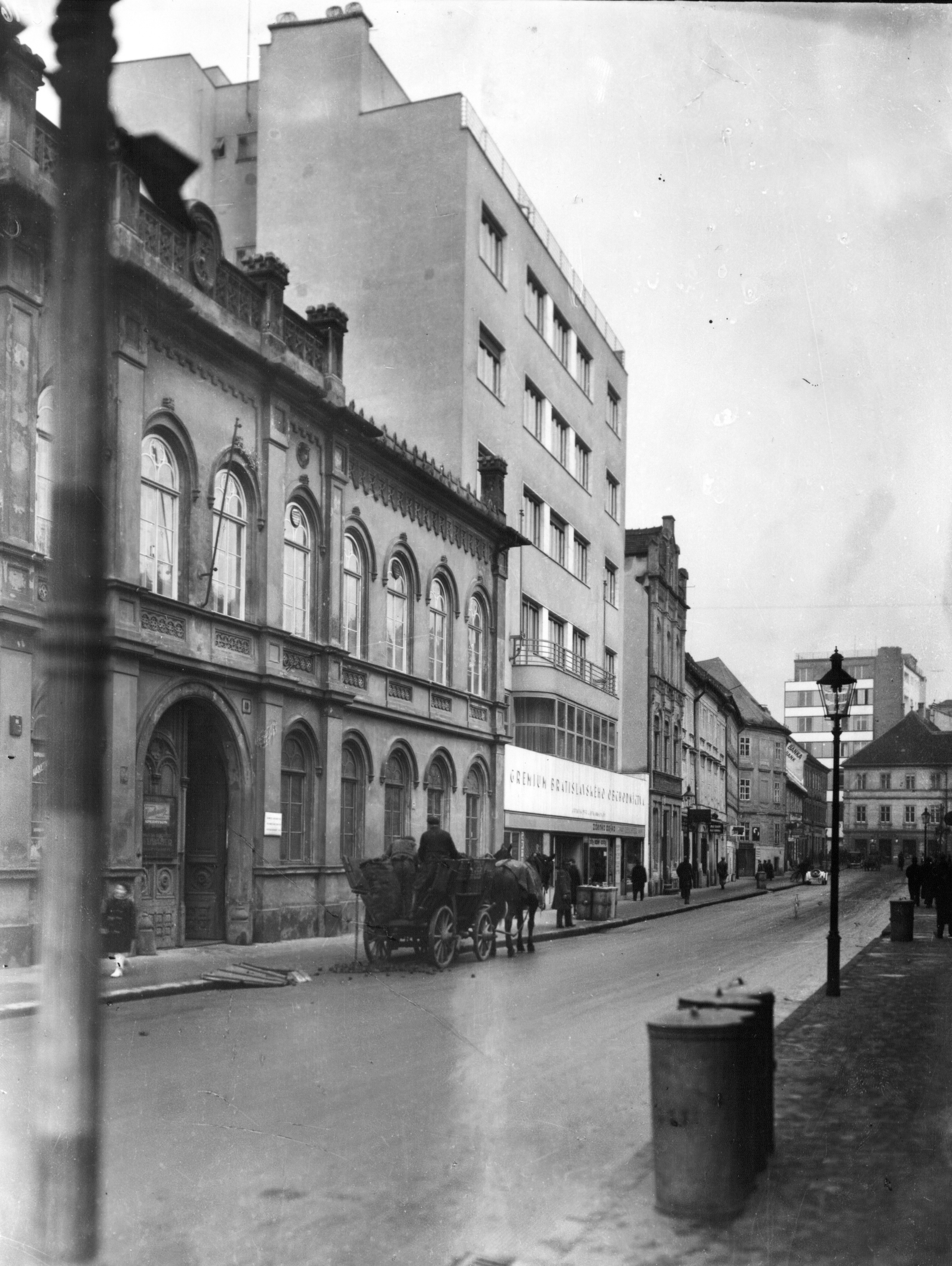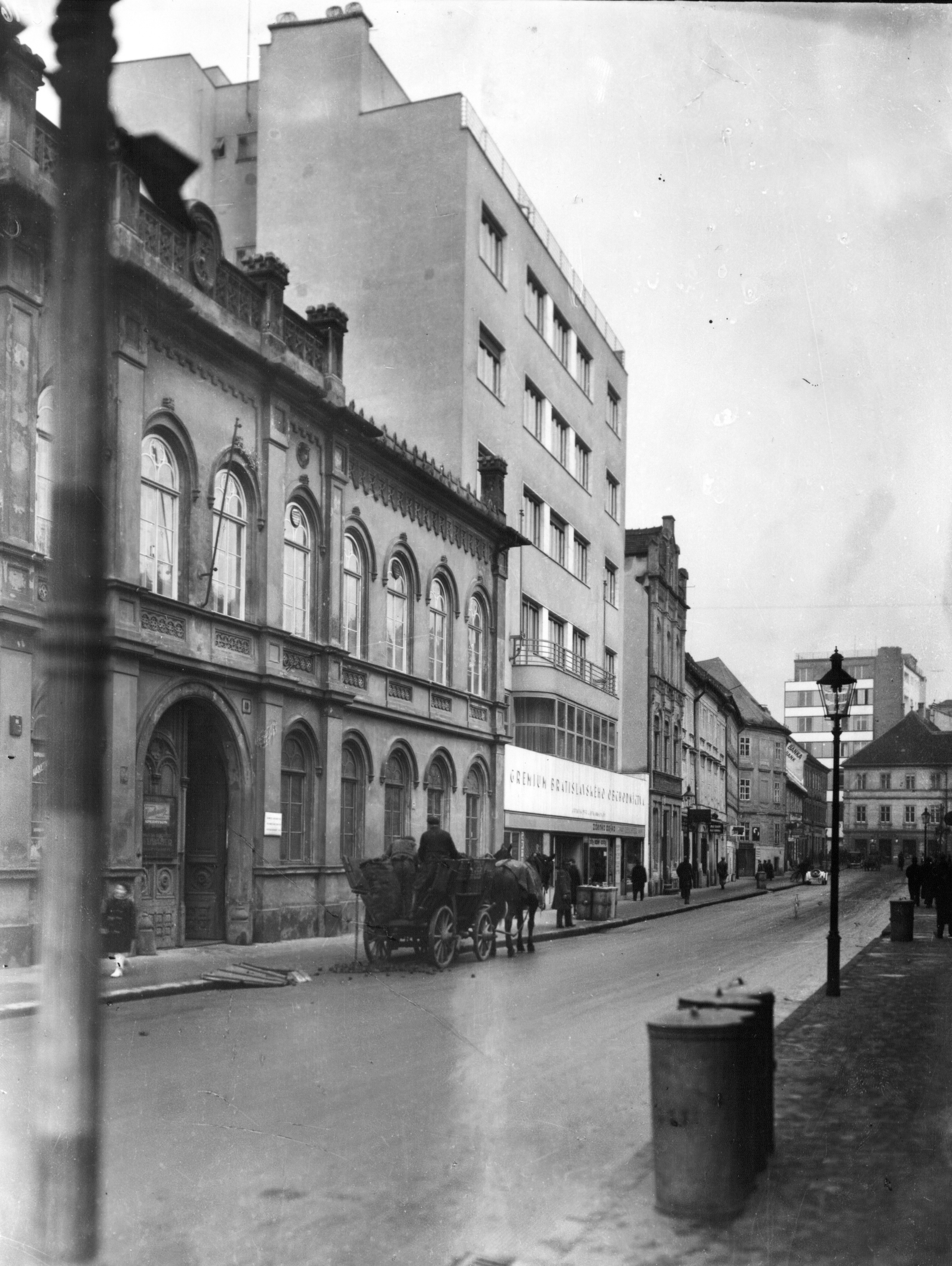 The first modern building in the street now known as ul. Gorkého, its smooth facade is broken on the second floor by the ribbon window with the rounded oriel. The parterre is completed by the Purist portal of green marble, occupying the entire width of the building. The glass entrance hall, originally reached through an intriguing turnstile, along with the arching staircase to the mezzanine, forms the foreground to the large conference hall with upper gallery. Originally, this space had natural daylight entering through the glass-brick infill between the individual framing girders, along with the built-in lighting system. Comprising 300 seats, the conference space had the novelty of air-conditioning. On the second and third floors were the areas for the alliance management and offices; the upper floors have small flats with their own entrance and staircase. The uppermost floor was, following the construction regulations of the era, shifted inwards to create a terrace.
Bibliography:
Der Neubau des Handelsgremium in Pressburg. Forum 3, 1933, s. 35.
MORAVČÍKOVÁ, Henrieta: Architekt Josef Konrad. Projekt 37, 1995, 6 – 7, s. 56.
DULLA, Matúš – MORAVČÍKOVÁ, Henrieta: Architektúra Slovenska v 20. storočí. Bratislava, Slovart 2002. 512 s., tu s. 371.