State Public School
current function
science and education
address
Na Závaží 2, Žilina
architects
Scheer Milan Maximilián
project
1932

implementation
1933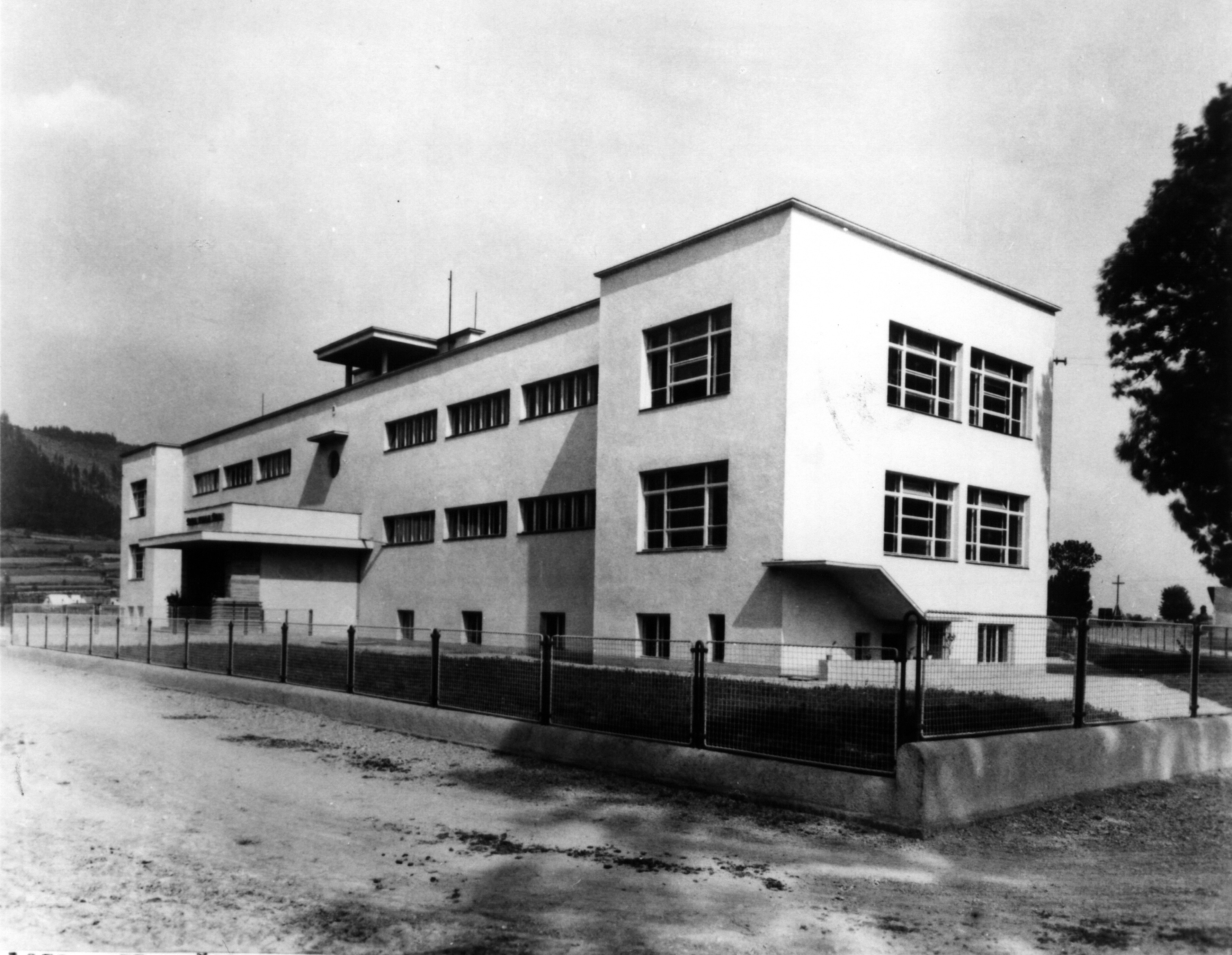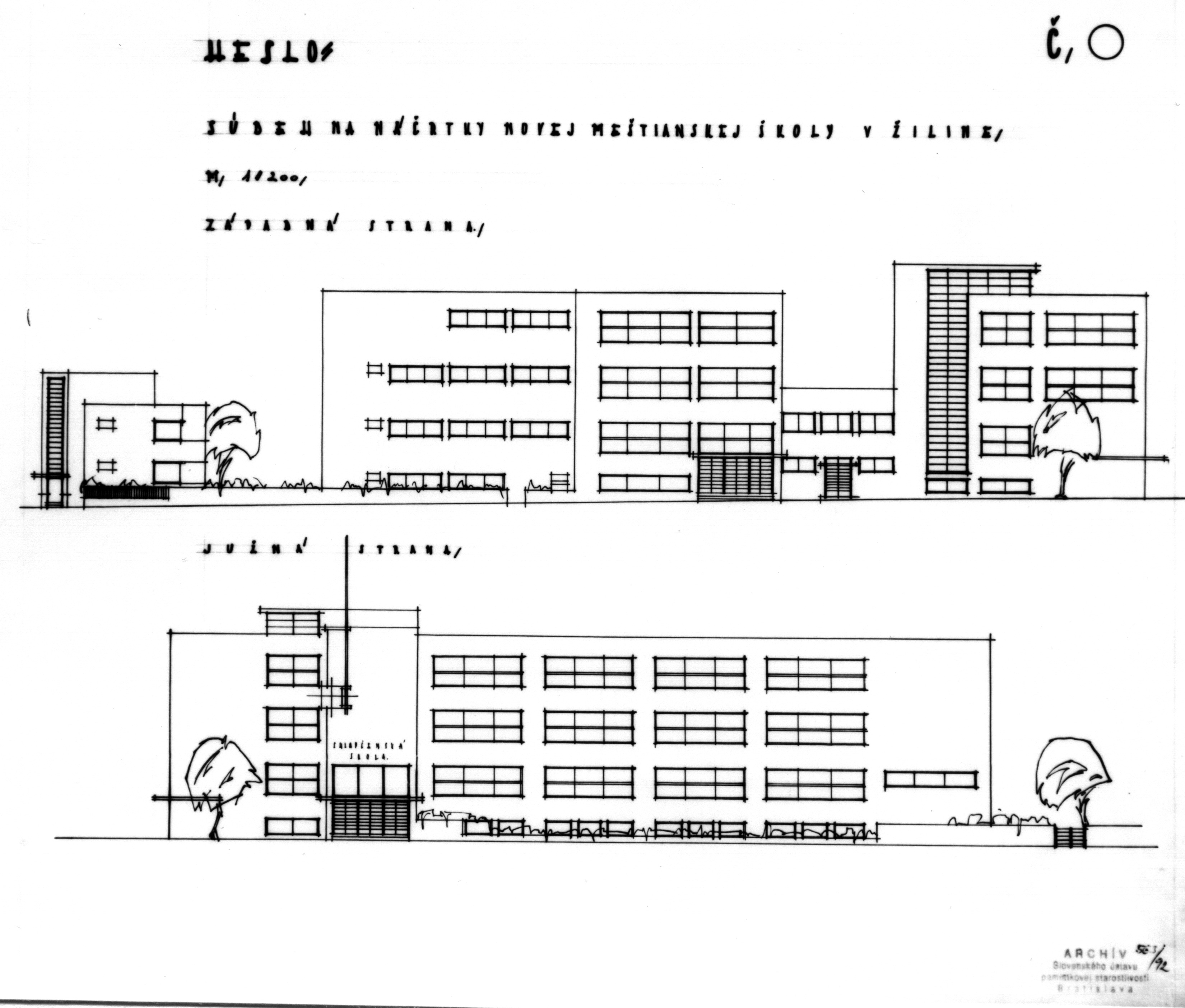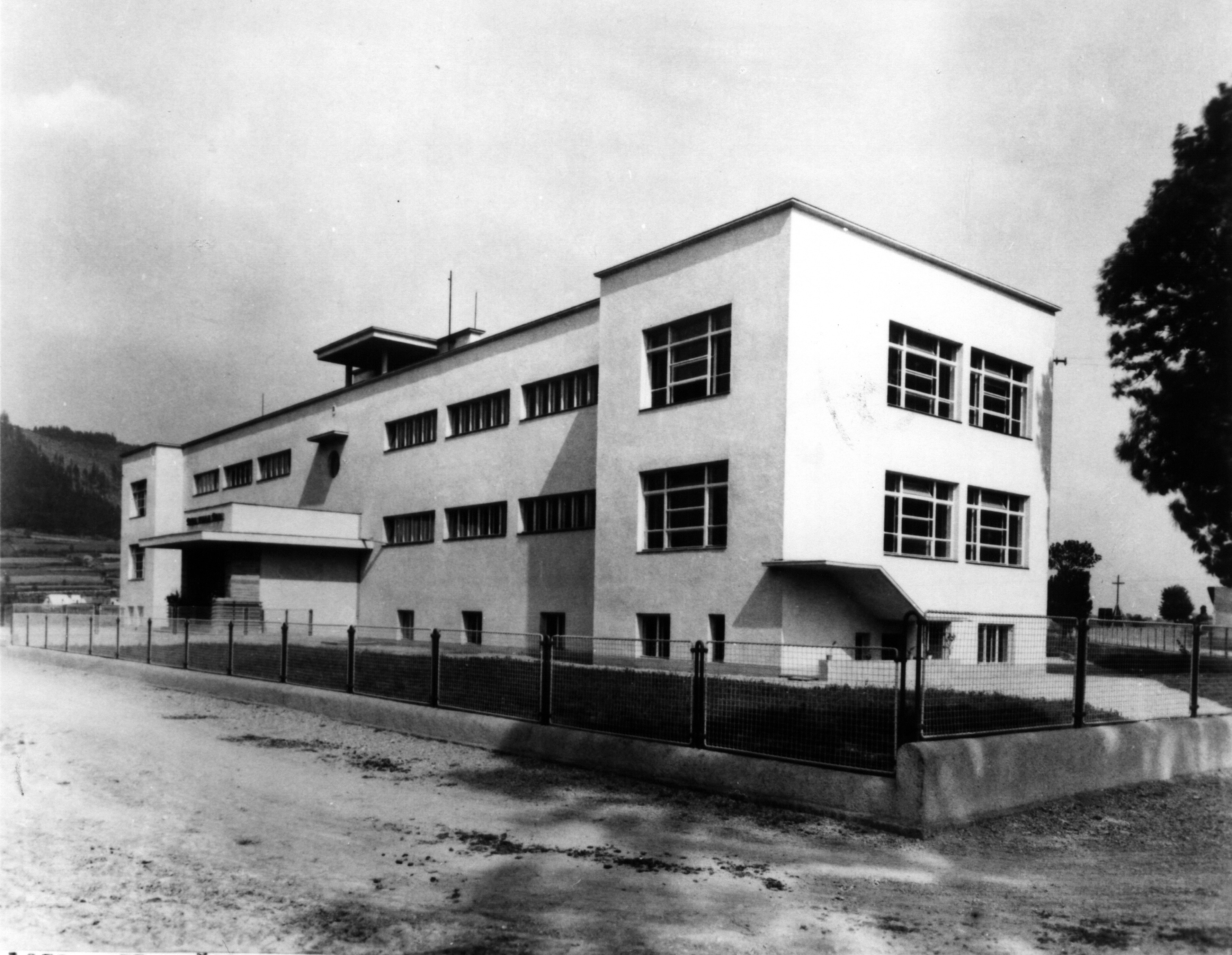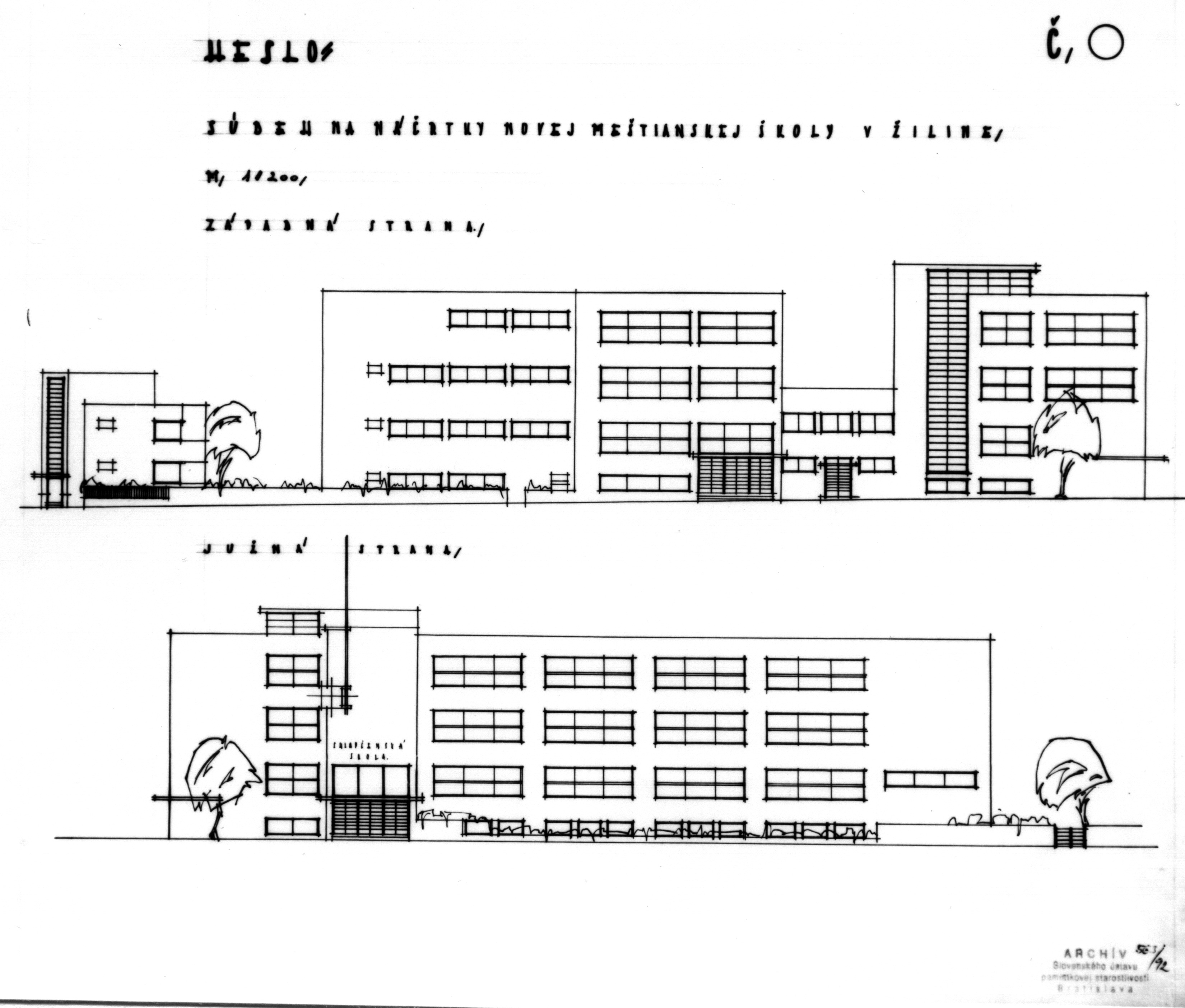 The school is a two-wing building on a T-shaped floor plan with central entrance. The front wing houses classrooms oriented to the courtyard while the gym is located in the rear wing. The school features simple functionalist shapes. Entry is enlivened with a circular window and horizontal cornices. Otherwise, the front facade displays only corridor strip windows. The other facades have large windows with harmonious mullion segmentation typical for the architect.
Bibliography:
Michal Maximilián Scheer – architektonické dielo. Katalóg. Ed. Klára Kubičková. Bratislava, SNG, SAS 1993. 36 s., tu s. 11 a 25.
DULLA, Matúš – MORAVČÍKOVÁ, Henrieta H. – STOLIČNÁ, Elena: Architektonické diela 20. storočia na Slovensku. Žilina. Architektúra & urbanizmus 30, 1996, 3, s. X.
DULLA, Matúš – MORAVČÍKOVÁ, Henrieta: Architektúra Slovenska v 20. storočí. Bratislava, Slovart 2002. 512 s., tu s. 140, 372.