Sanatorium Helios
current function
healthcare
address
č. 27 (II. 27), Štrbské Pleso
architects
Pastor Richard
project
1966 – 1968

implementation
1968 – 1977

contest
1964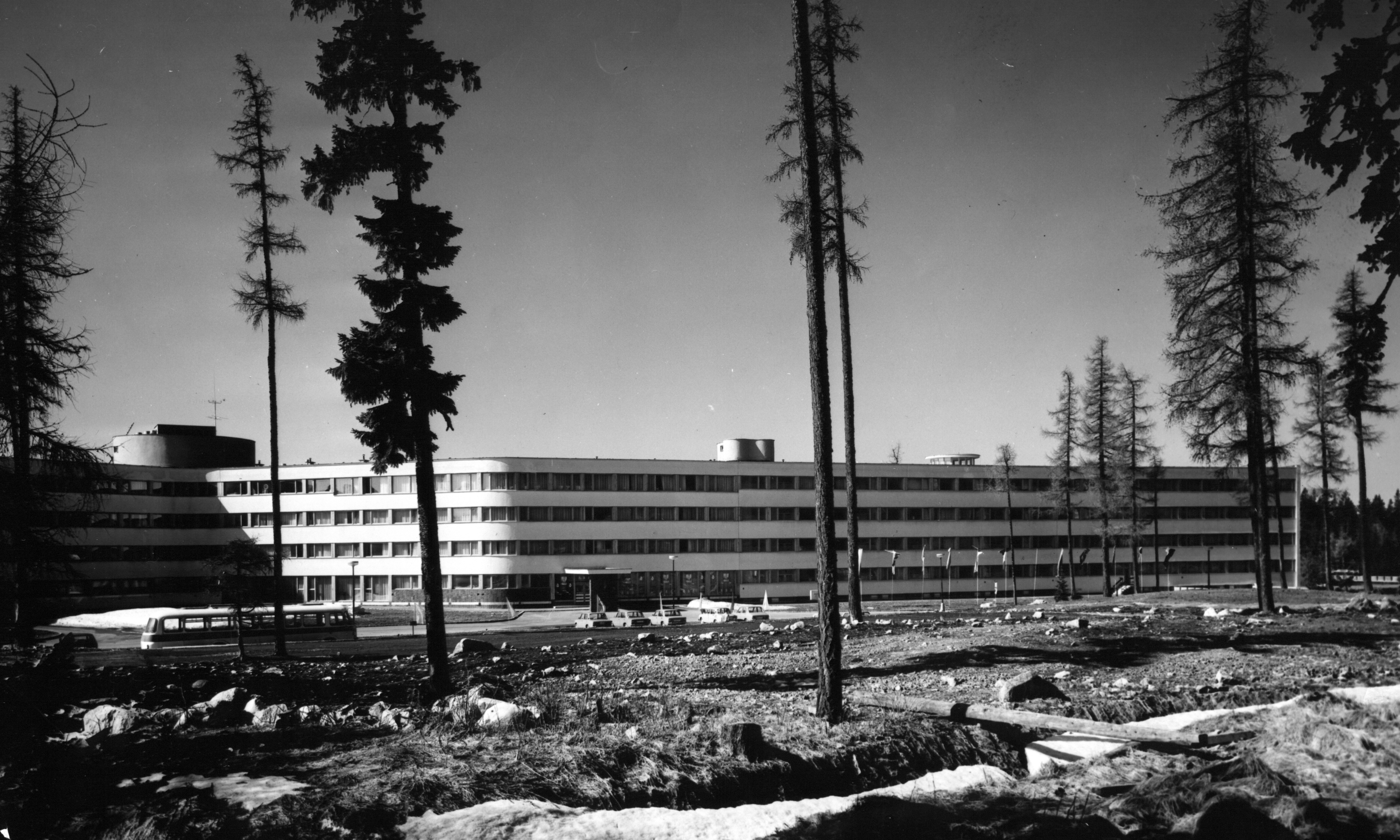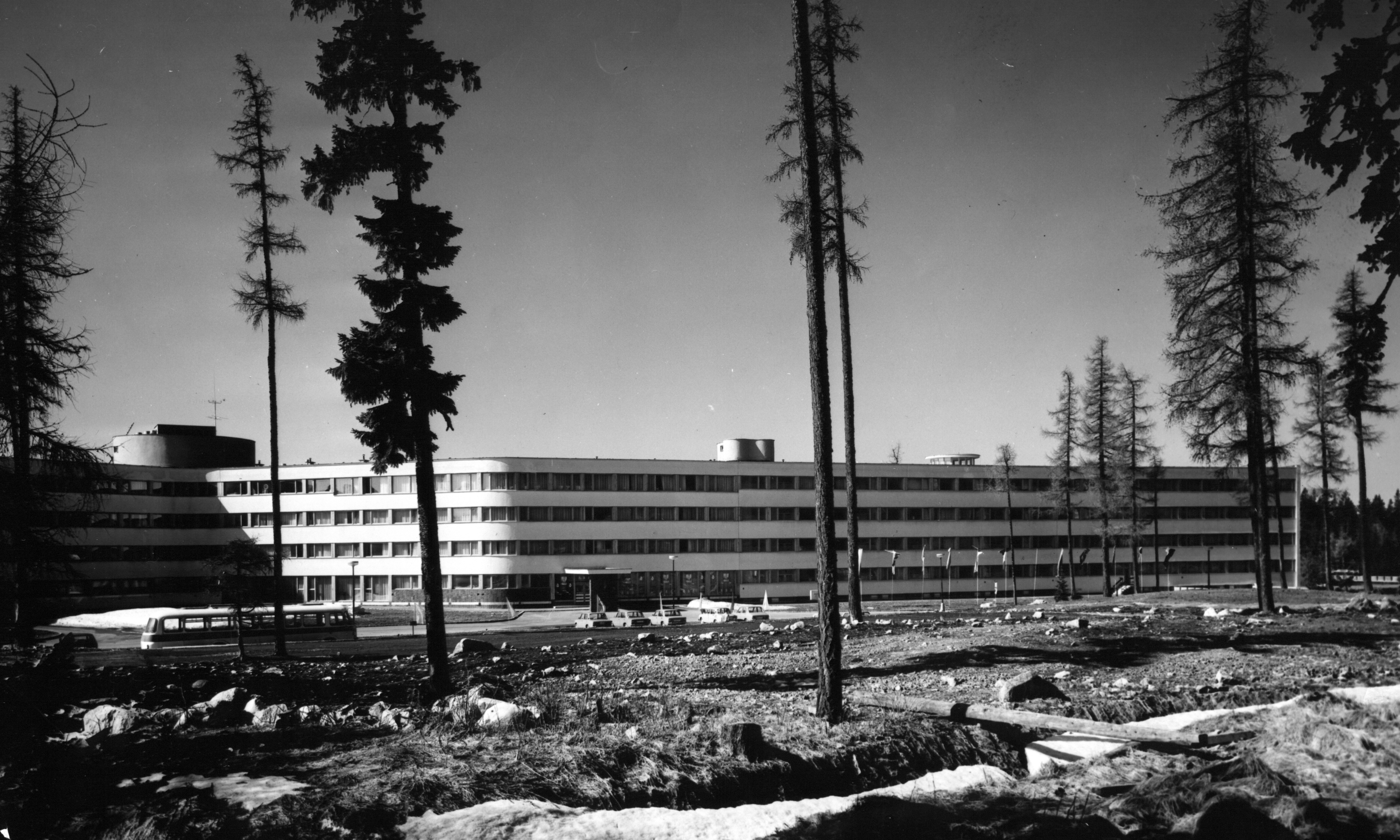 Sanatorium Helios is situated in the protected region of the national park High Tatras on the eastern edge of the settlement Štrbské Pleso. It was invested by the Ministry of health care and designed in the state office for design of health facilities as a sanatorium for asthma treatment. The original capacity of the sanatorium was 238 beds for adults and 150 beds for children. The ground plan of the sanatorium is shaped in form of wide open letter "V". The four floors high organically curved building is settled down in the terrain following the level lines. The sanatorium is situated in a very quiet location directly near the one of the most attractive touristic paths. The plot has form of a natural meadow surrounded by woods. Due to the organic way of building the sanatorium is from distance rather invisible.
The architecture concept of the sanatorium developed the idea of the strictly functionally formed healthcare institutions of functionalism in the direction of more human, nature and art reflecting way of creation. This development was connected with the general critical evaluation of the avant-garde modernism after the Second World War. The sanatorium reflected the strong affinity of the Czechoslovak scene of 1960s towards the Scandinavian architecture.
Bibliography:
PASTOR, Richard – VÍTEK, Jaroslav: Rozhoduje poloha, mierka, nevtieravosť. Projekt 20, 1978, 9 – 10, s. 12 – 15.
Sanatórium Helios, Štrbské Pleso. Architektura ČSR 37, 1978, 9 – 10, s. 440.
ZALČÍK, Tibor – DULLA, Matúš: Slovenská architektúra 1976 – 1980. Bratislava, Veda 1982. 192 s., tu s. 82, 83.
DULLA, Matúš – MORAVČÍKOVÁ, Henrieta: Architektúra Slovenska v 20. storočí. Bratislava, Slovart 2002. 512 s.