Ing. Weisz villa
current function
housing
address
Bartoňova 7, Bratislava
architects
Szalatnai - Slatinský Artúr
builders
firma A. Lakner
project
1933

implementation
1933 – 1934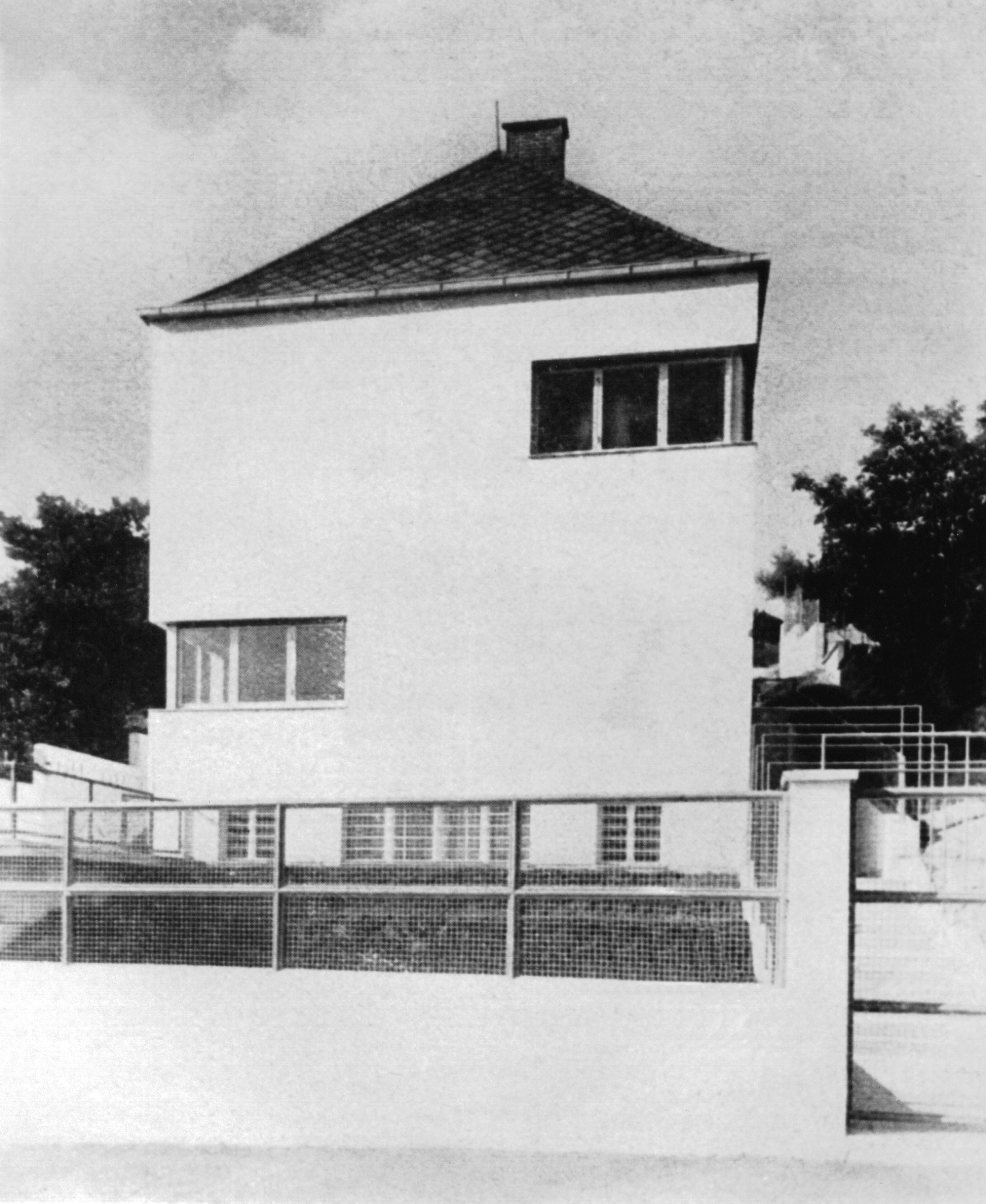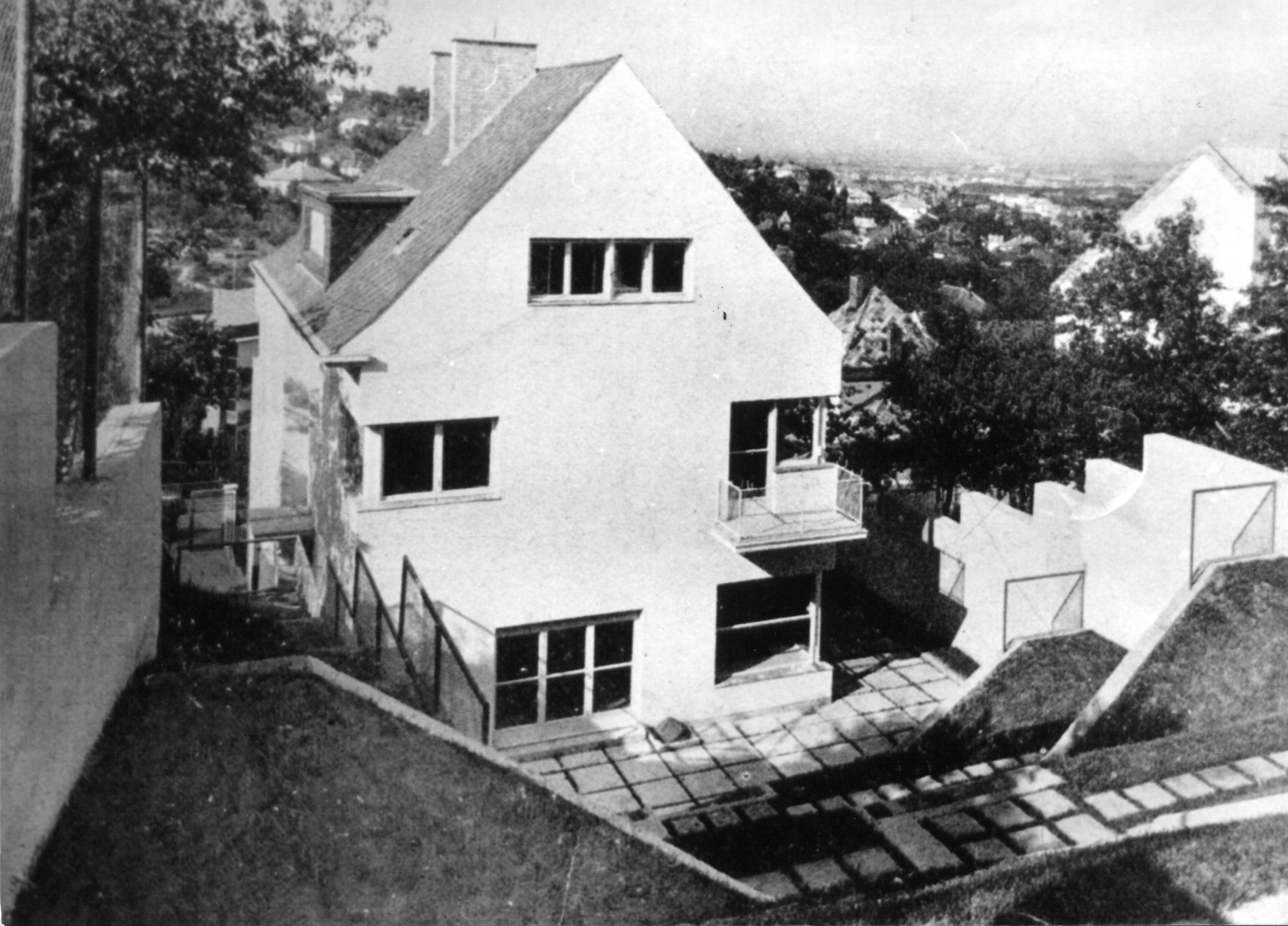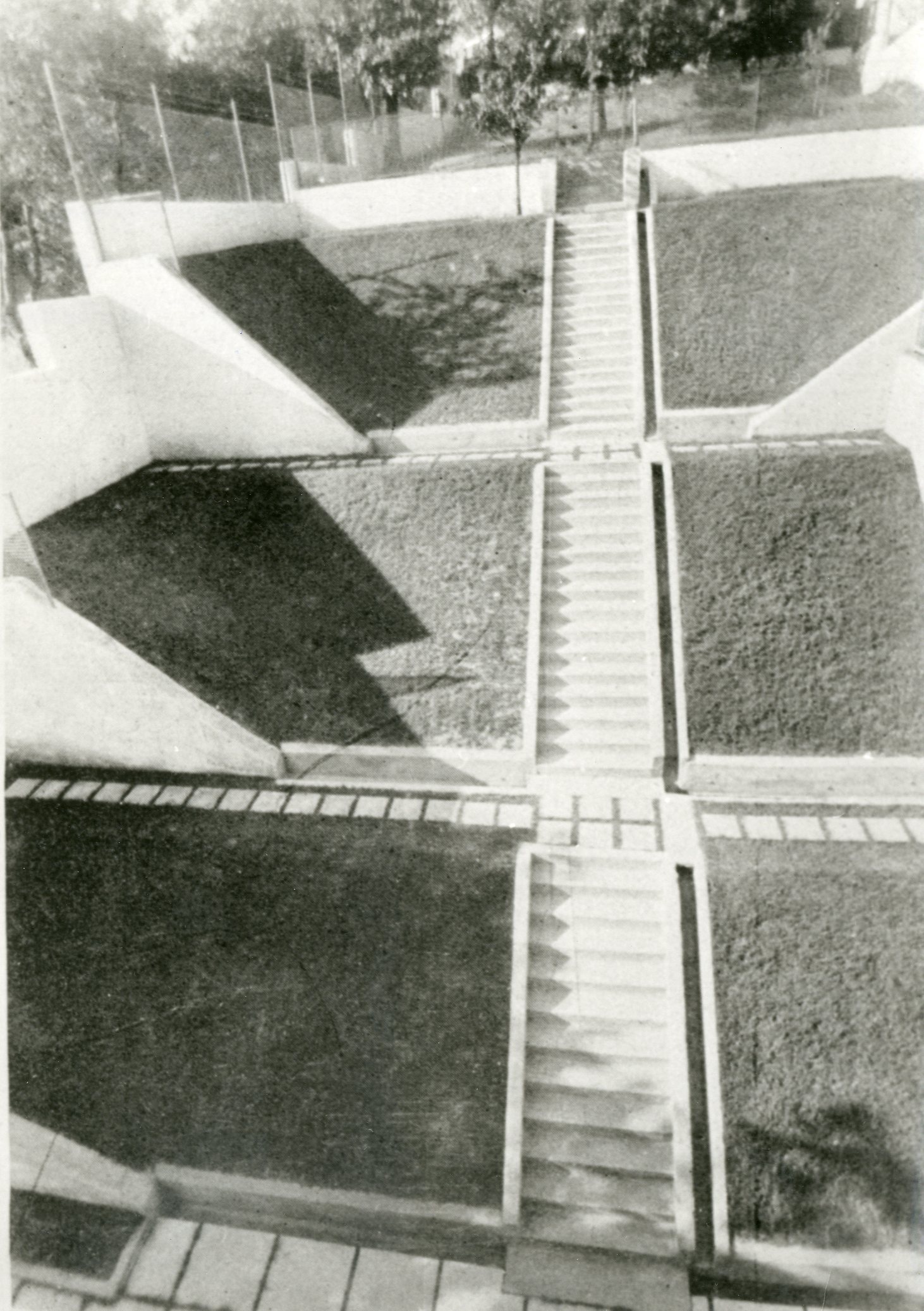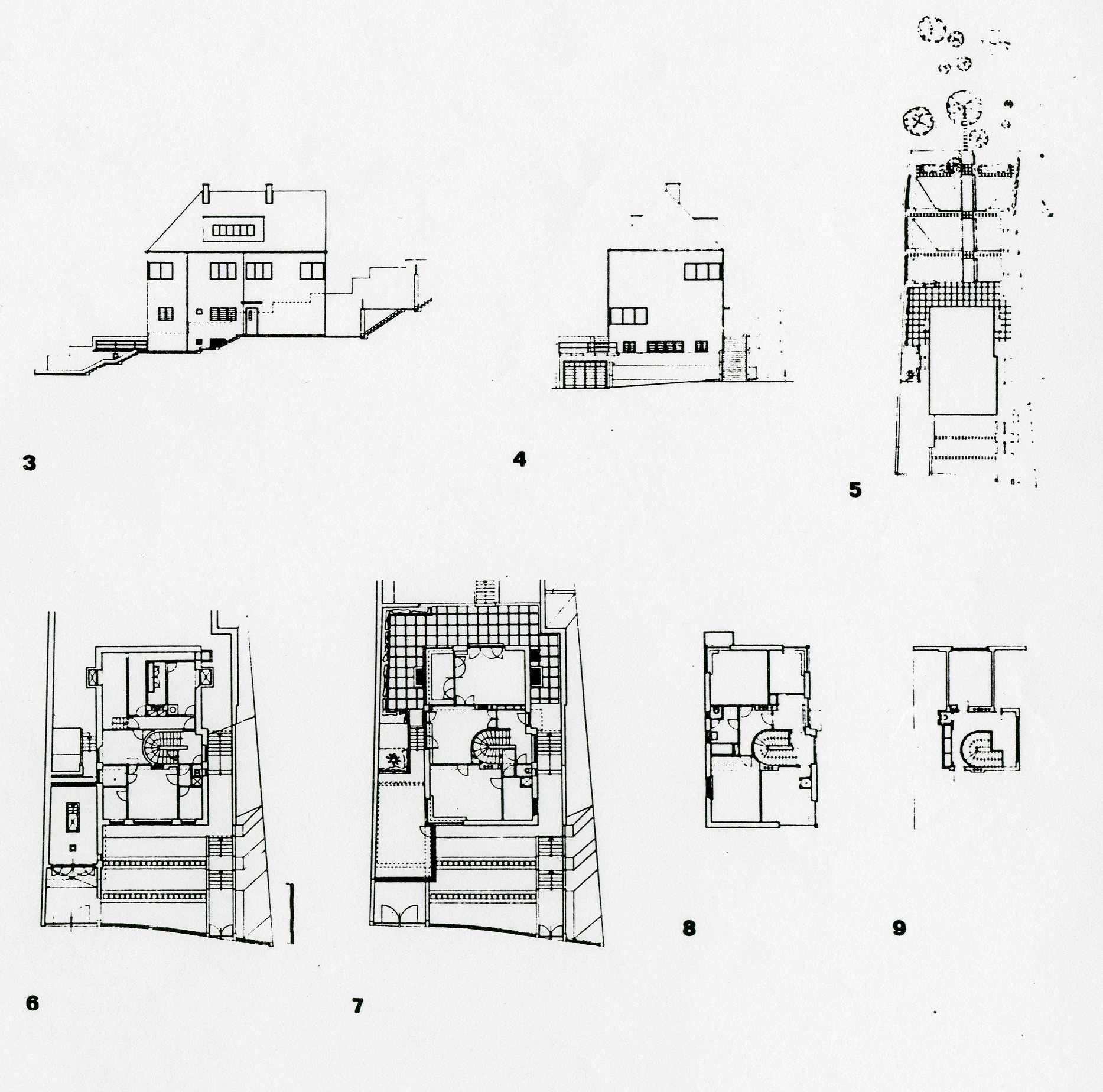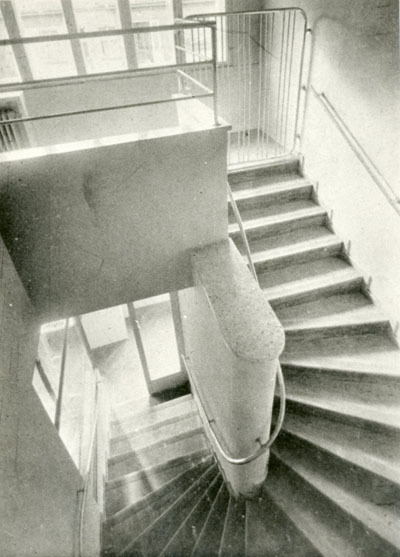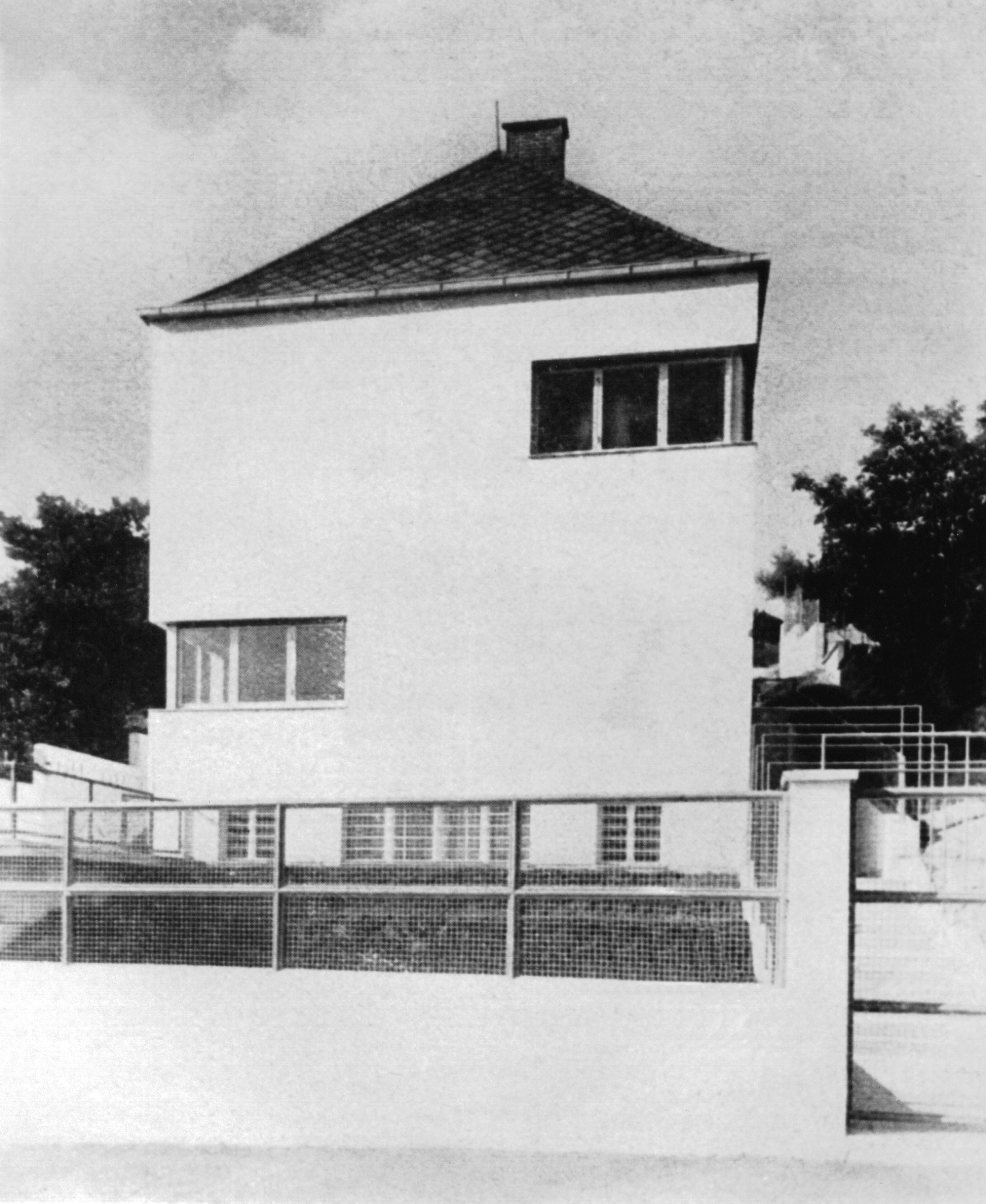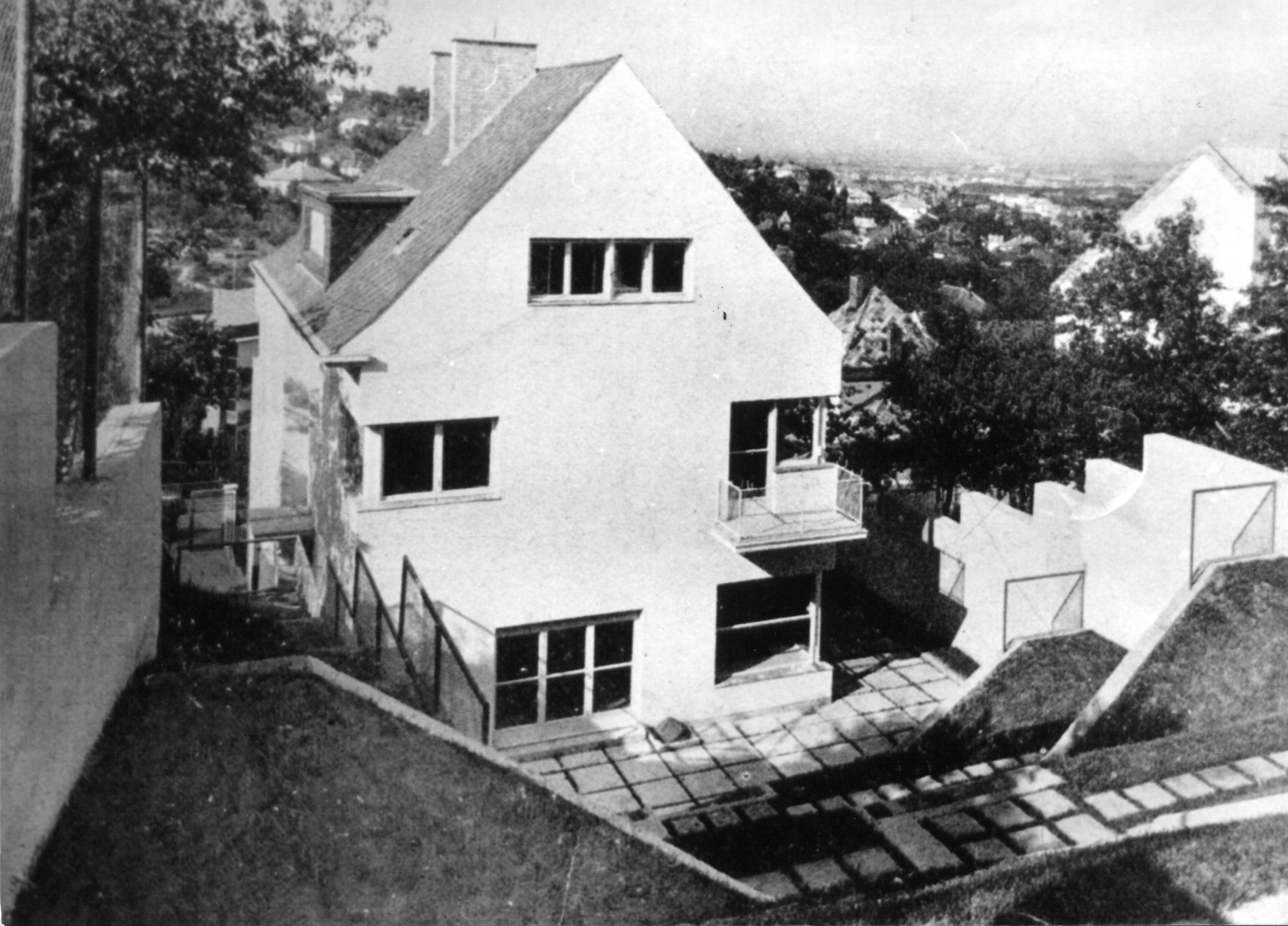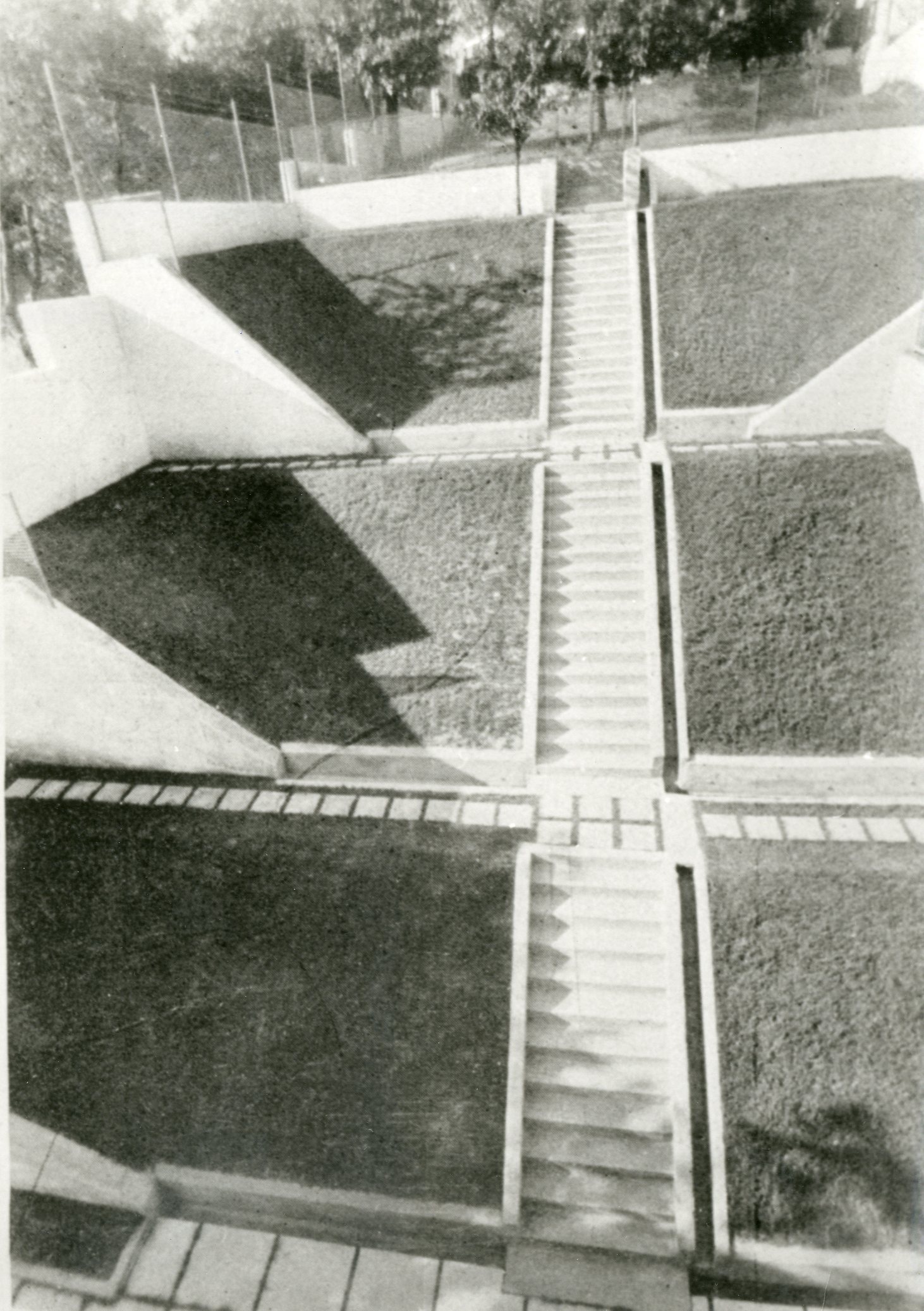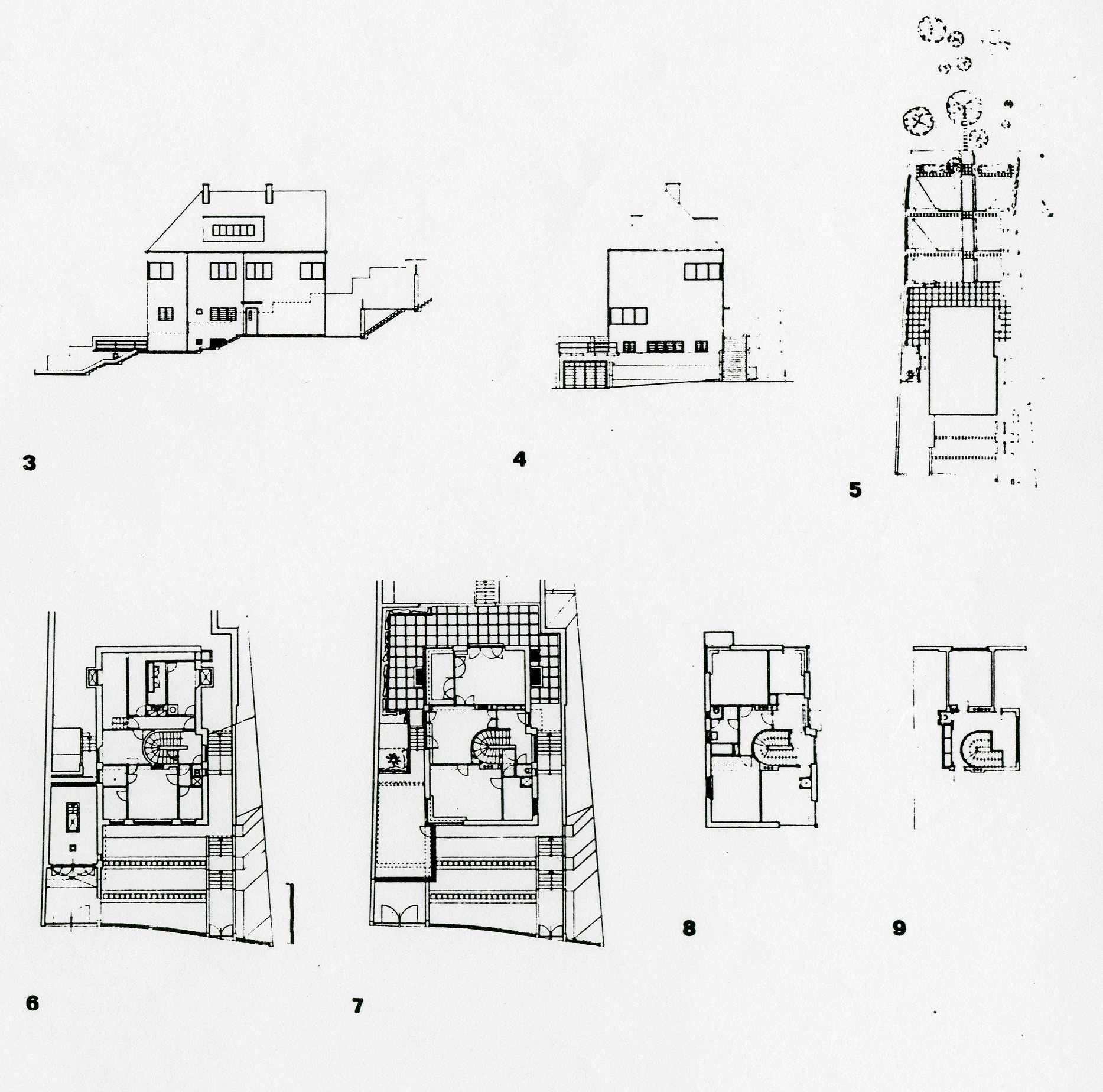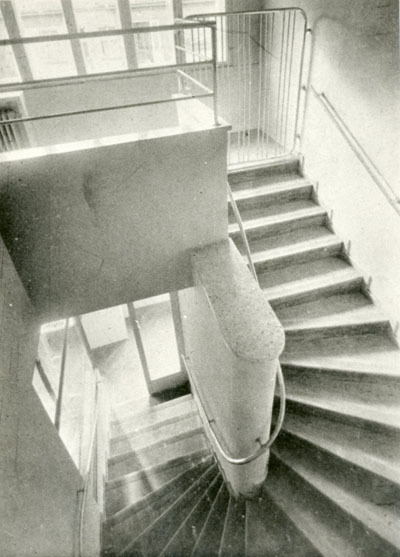 After the formation of Czechoslovakia in 1918, Bratislava became the capital of Slovakia. The development of this metropolis has been reflected in a major construction boom. Increase in population resulted in housing being one of the major themes of the construction industry of the period. A unique site allowing integration of urban housing with the nature and offering impressive vistas of the city is a hill just west of Bratislava Castle called Hausbergl, where the first urban villas have emerged at the turn of the 19th and 20 century. In the twenties and thirties of the last century, thriving middle and upper class built their houses and villas here, including Ing. Eugen Weisz. The lot on which the villa is located is narrow, steeply sloping down south from the street level with an overall drop of 15 metres (46 ft.). North facade toward the street is simple, with corner windows. Southern facade facing the garden is richer. Pitched roof on the street side gives the house a traditional appearance. The architect transformed the steep slope into stepped terraces with stairs at the centre. The architect Szalatnai in his design was confronted with the required 4 m (12 ft) offset from adjacent lots and thus he built up the program upwards, each floor having a specific function. In the basement there is the housekeeping and services, including a kitchen, a room for the maid, storage, a garage and other auxiliary rooms. Ground floor includes the living room – hall, living room with a winter garden, dining room with a kitchenette. On the upper floor there are bedrooms, a day room and the children's bedroom and additional storage spaces are in the attic. At the centre of the layout is a spiral staircase open into the hall. The spatial planning here is economical and compact. To this day, original interior elements such as fireplaces, metal pieces, ceramic tiles had been preserved. Adjacent residential garden in the hillside represents an integral part of the whole. The concept of the villa is more utilitarian than spectacular, emanating elegance and soundness. The house is one of the best examples of modern villa architecture in Slovakia and is typical for architect Szalatnai who married the avantgarde with tradition.
Bibliography:
Einfamilienwohnhaus am Berghang, Forum 4, 1934, 4, s. 265 – 267.
SZALATNAI, Artúr: Obytné záhrady na svahu. Slovenský staviteľ 6, 1936, 4, s. 113 – 114, obr. na s. 99 – 103.
DULLA, Matúš: Rodinný dom na svahu. Architektúra & urbanizmus 29, 1995, 1 – 2, s. 124 – 127.
BORSKÝ, Maroš: Artur Szalatnai-Slatinský. (Diplomová práca.) Bratislava, FF UK 1999. 82 s. 183 obr.
DORICOVÁ, Slávka: Rodinný dům v Bratislavské architektuře 1918 – 1938. (Diplomová práca.) Olomouc 1999.
DULLA, Matúš – MORAVČÍKOVÁ, Henrieta: Architektúra Slovenska v 20. storočí. Bratislava, Slovart 2002, 512 s., tu s. 87, 375.