Courtyard gallery house on Kalinciakova Street
current function
housing
address
Kalinčiakova 5, 7, Bratislava
architects
Šilinger Klement
implementation
1931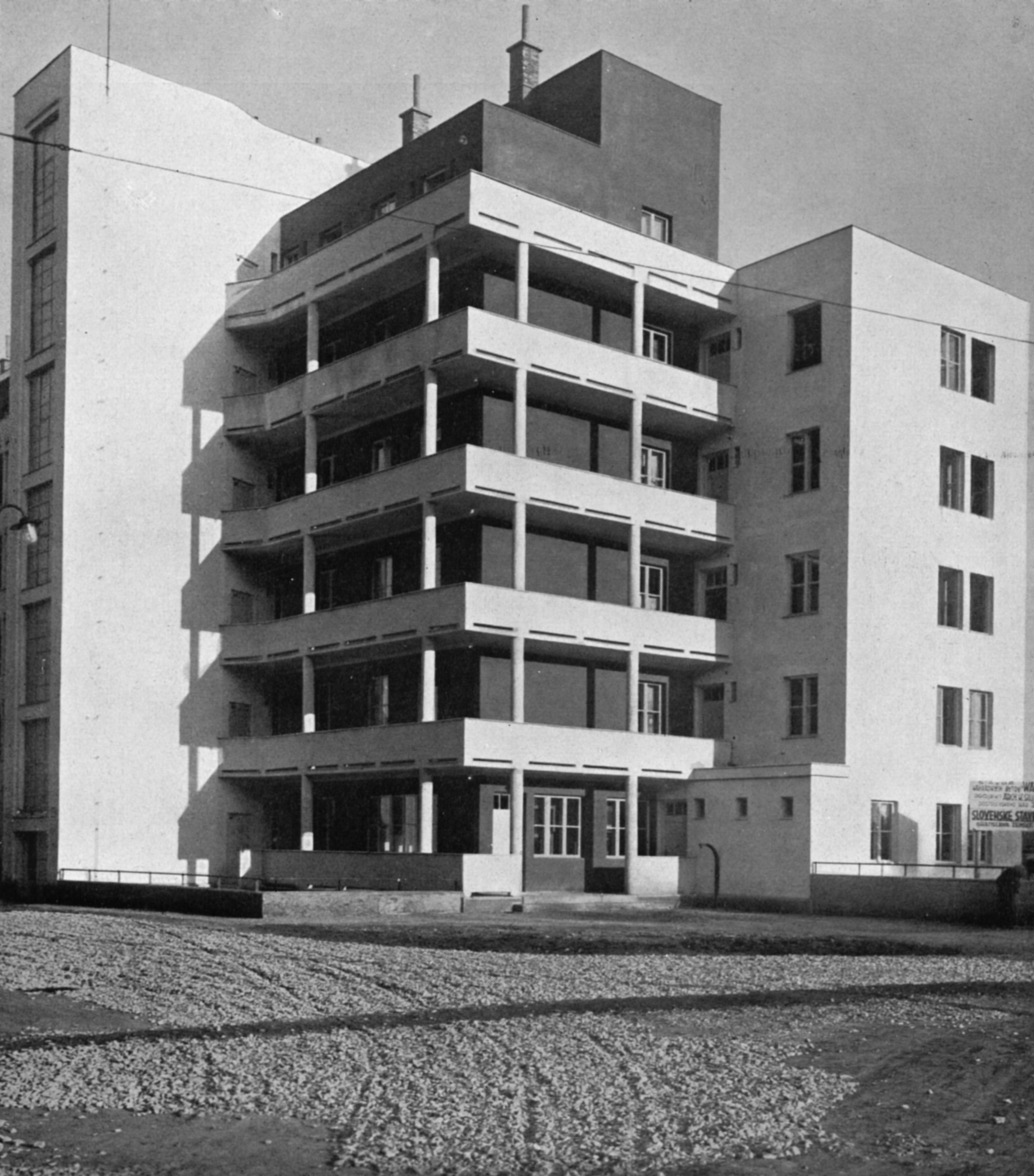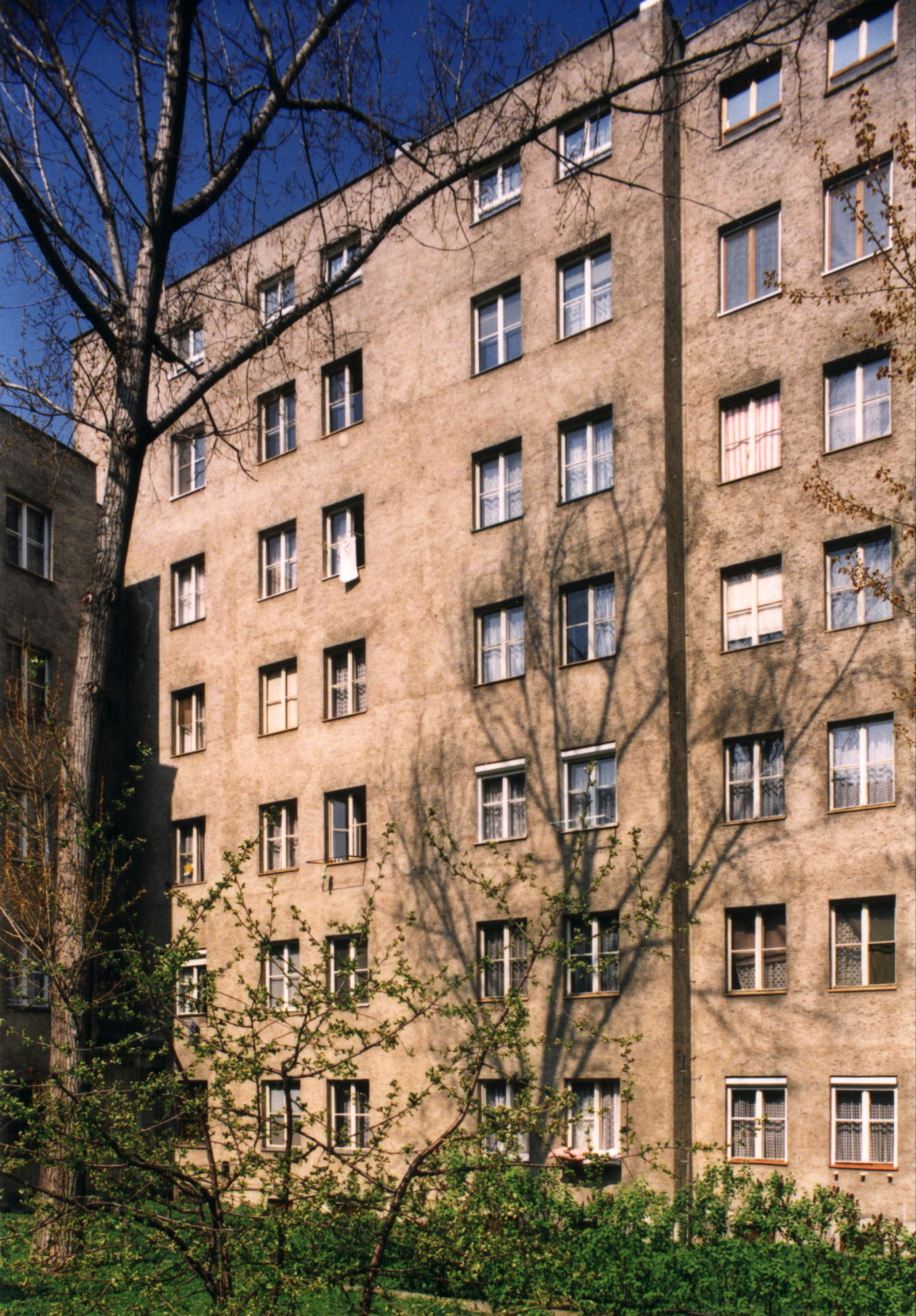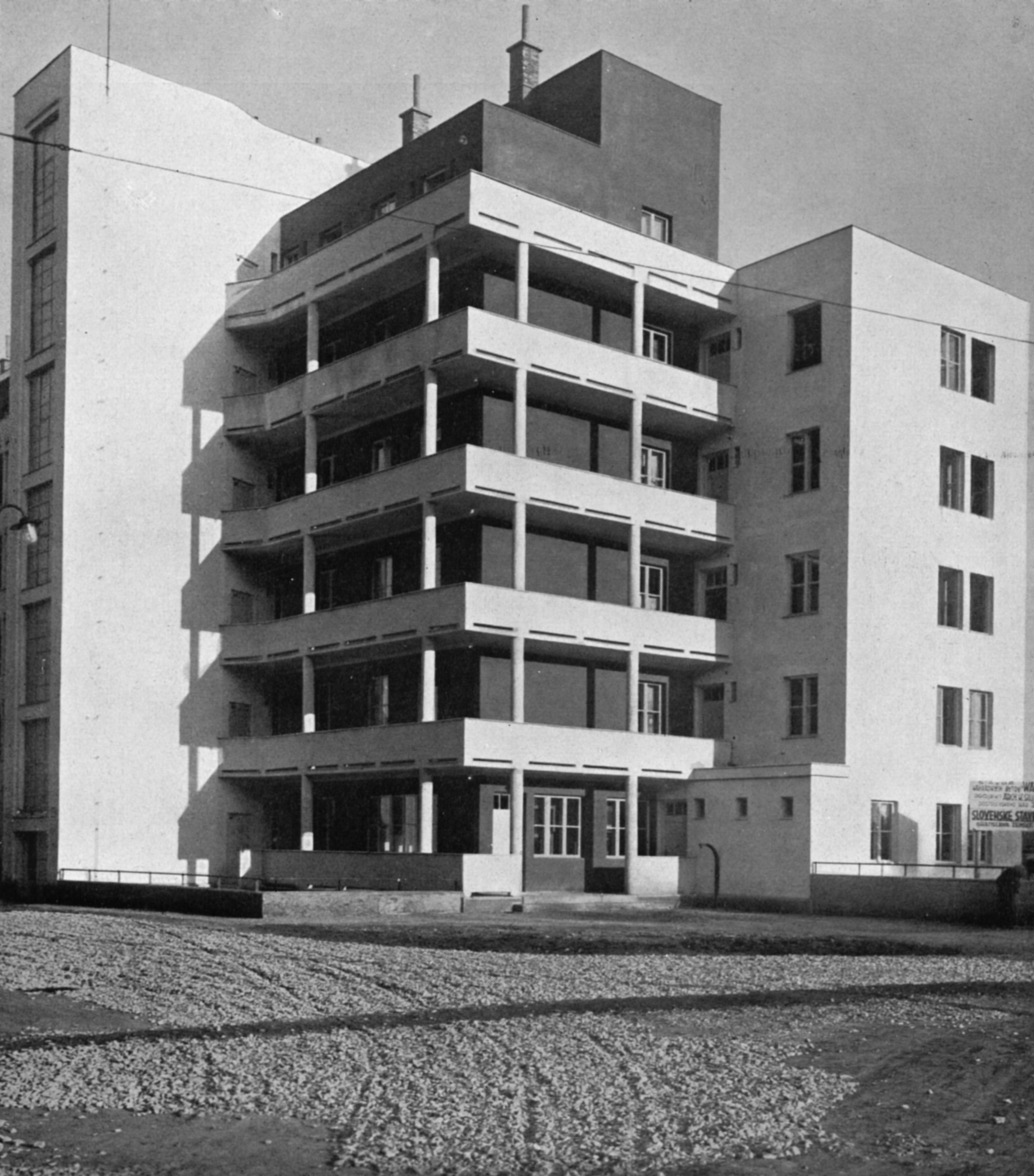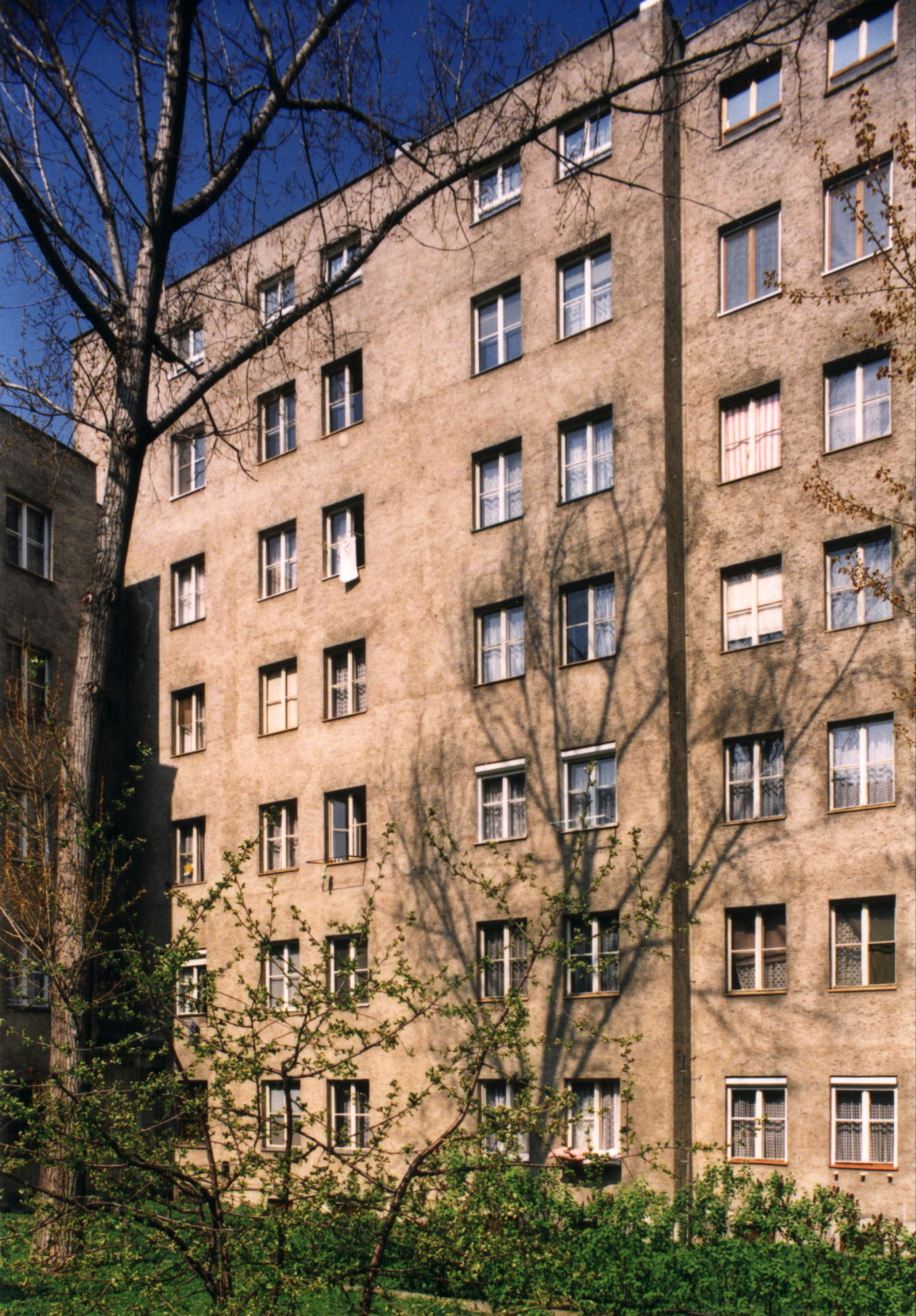 An apartment building on Kalinciakova Street has been built as a replacement housing for displaced residents of the shacks in the area called Walterskirchen before construction of Avion residential complex in its place. The house defines a street corner, continues along the front and completes the street block as well as a large inner courtyard. The apartments accessed from the galleries are small: bachelor to one bedroom with just basic accessories. The galleries along with staircases create together an impressive dynamic composition in the street front. Originally, the building was painted in expressive white and red colour, even further enhancing the contrast of subtle white galleries on a massive red backdrop of the house itself. On the flip side, the courtyard facade is downright purist. The gallery house with the replacement apartments is the only completed example of Silinger's functionalist housing projects.
Bibliography:
Šilinger, Klement: Obytný dom na Kalinčákovej ulici. Nová Bratislava, 1931, 3, s. 63.
Kresák, F.: Klement Šilinger – profil architekta. Projekt 24, 1982, 10, s. 51 – 53.
Šlachta, Štefan: Klement Šilinger – priekopník modernej architektúry na Slovensku. Príroda a spoločnosť, 1987.
Dulla, Matúš – Moravčíková, Henrieta: Architektúra Slovenska v 20. storočí. Bratislava, Slovart 2002, 512 s., tu s. 107, 109, 366.