Apartment blocks for diplomats
current function
housing
address
Jančova 8, Bratislava
architects
Konček Ferdinand, Skoček Iľja, Titl Ľubomír
builders
Pozmené stavby Košice, II. etapa Ikores
project
1970 – 1972

implementation
1972 – 1975

reconstruction and superstructure
1995 – 2001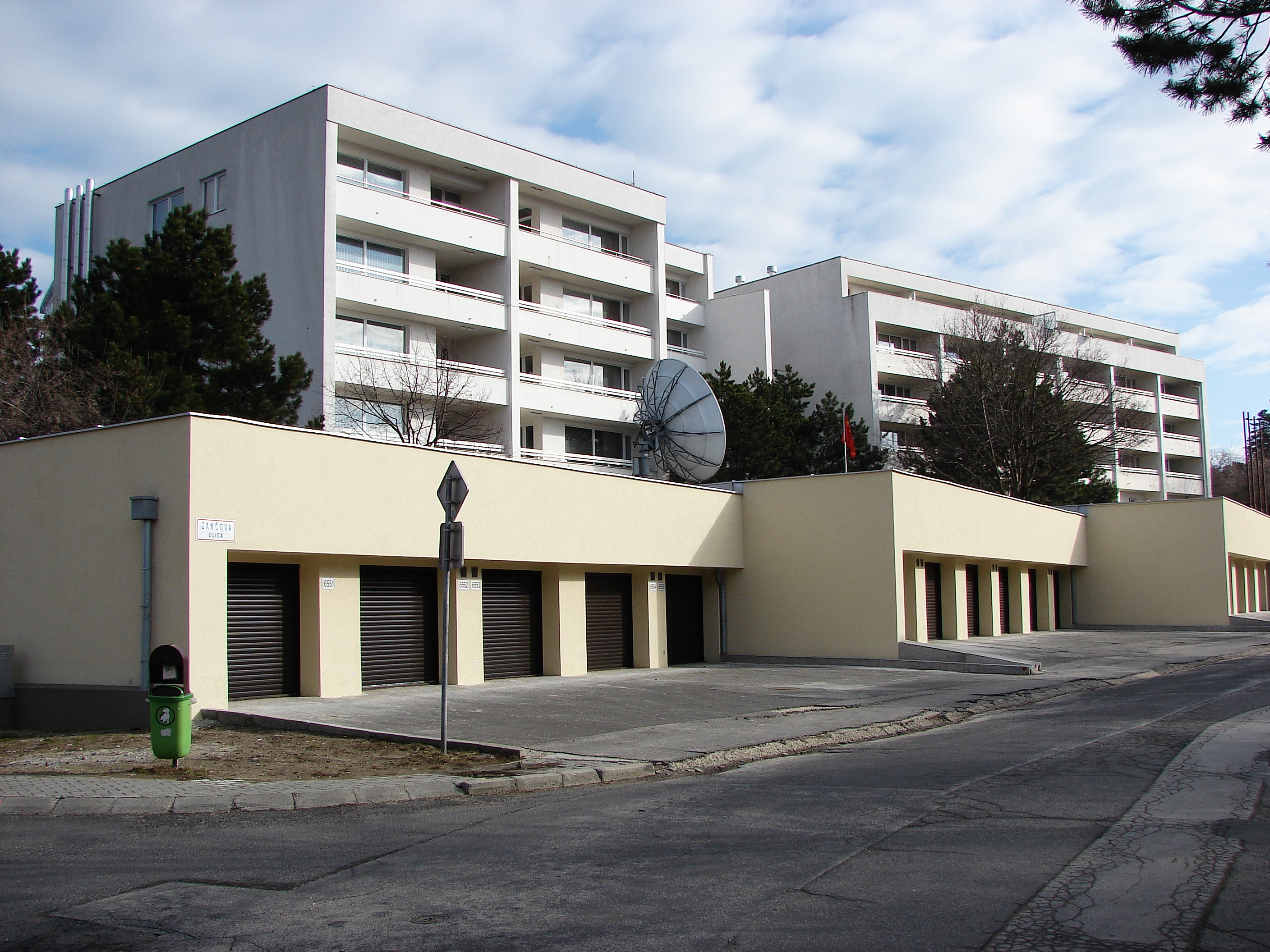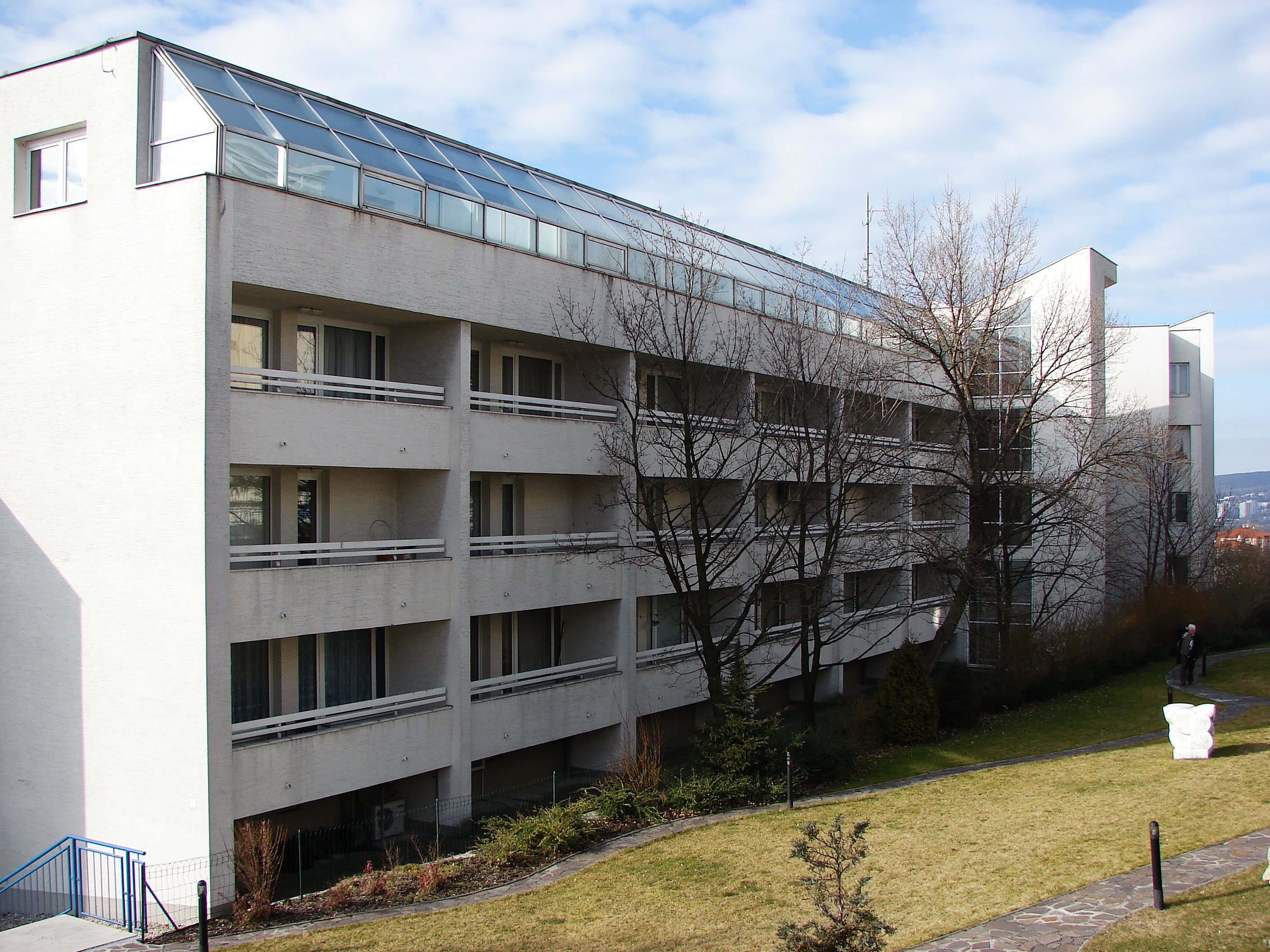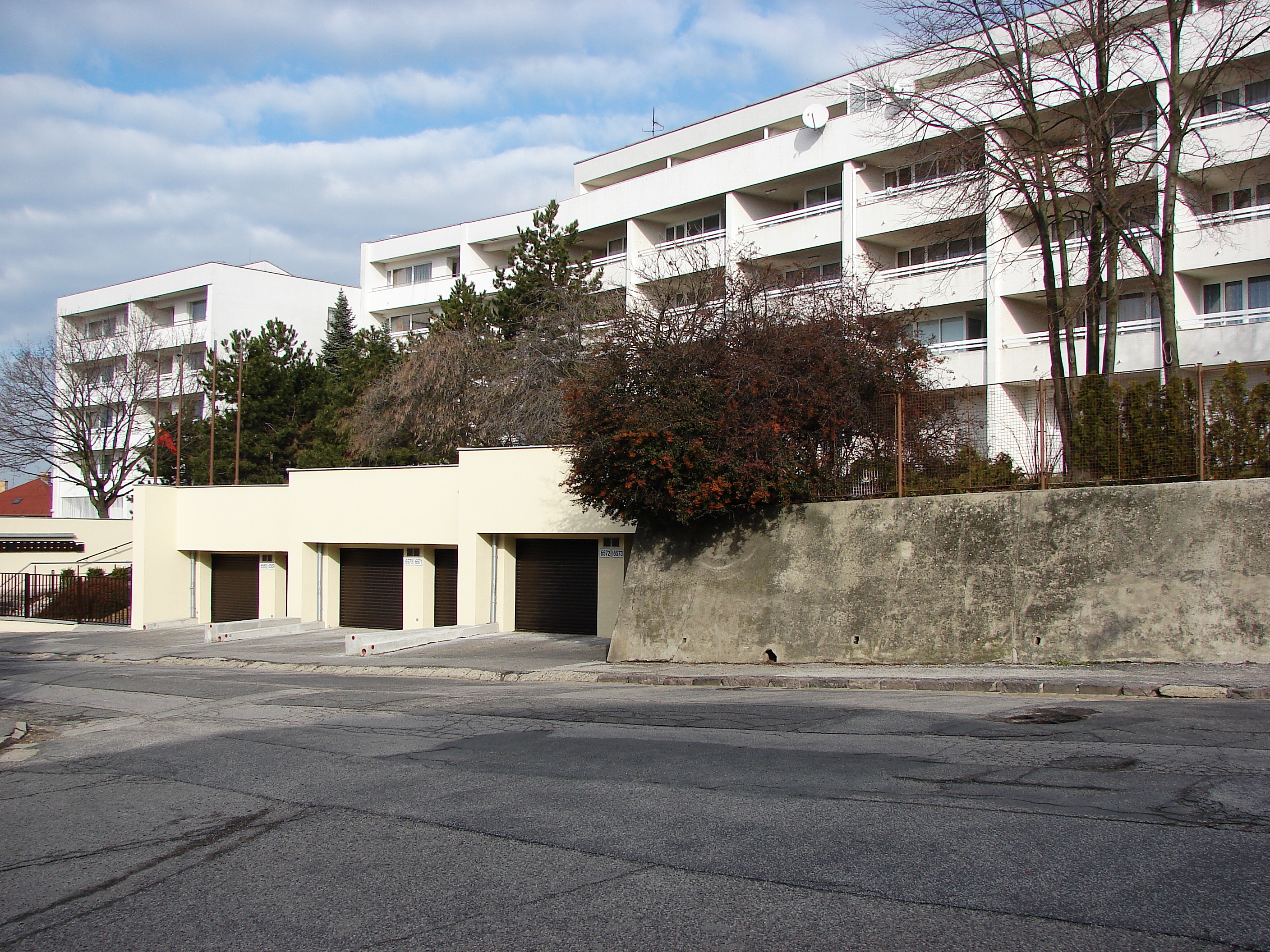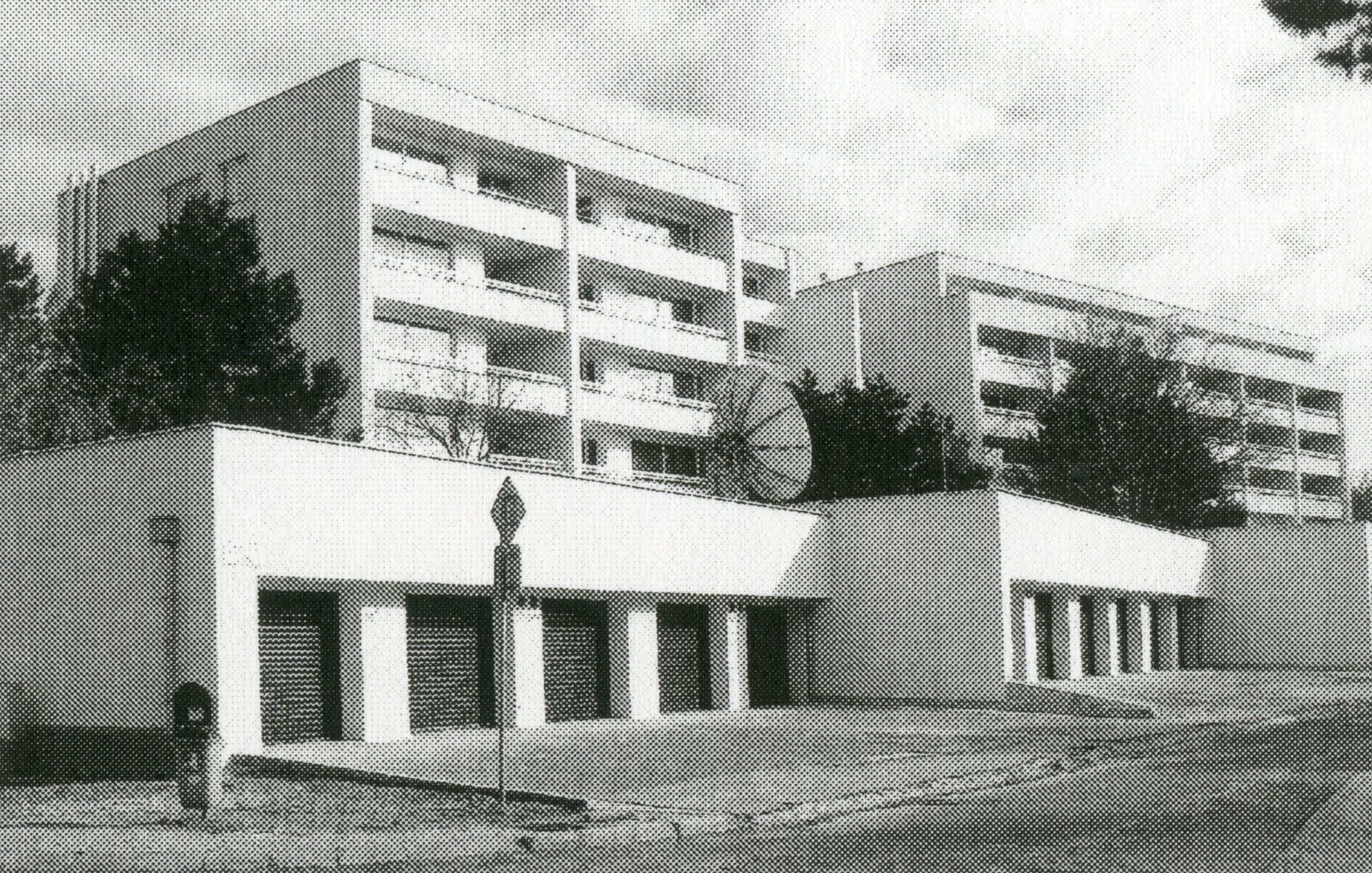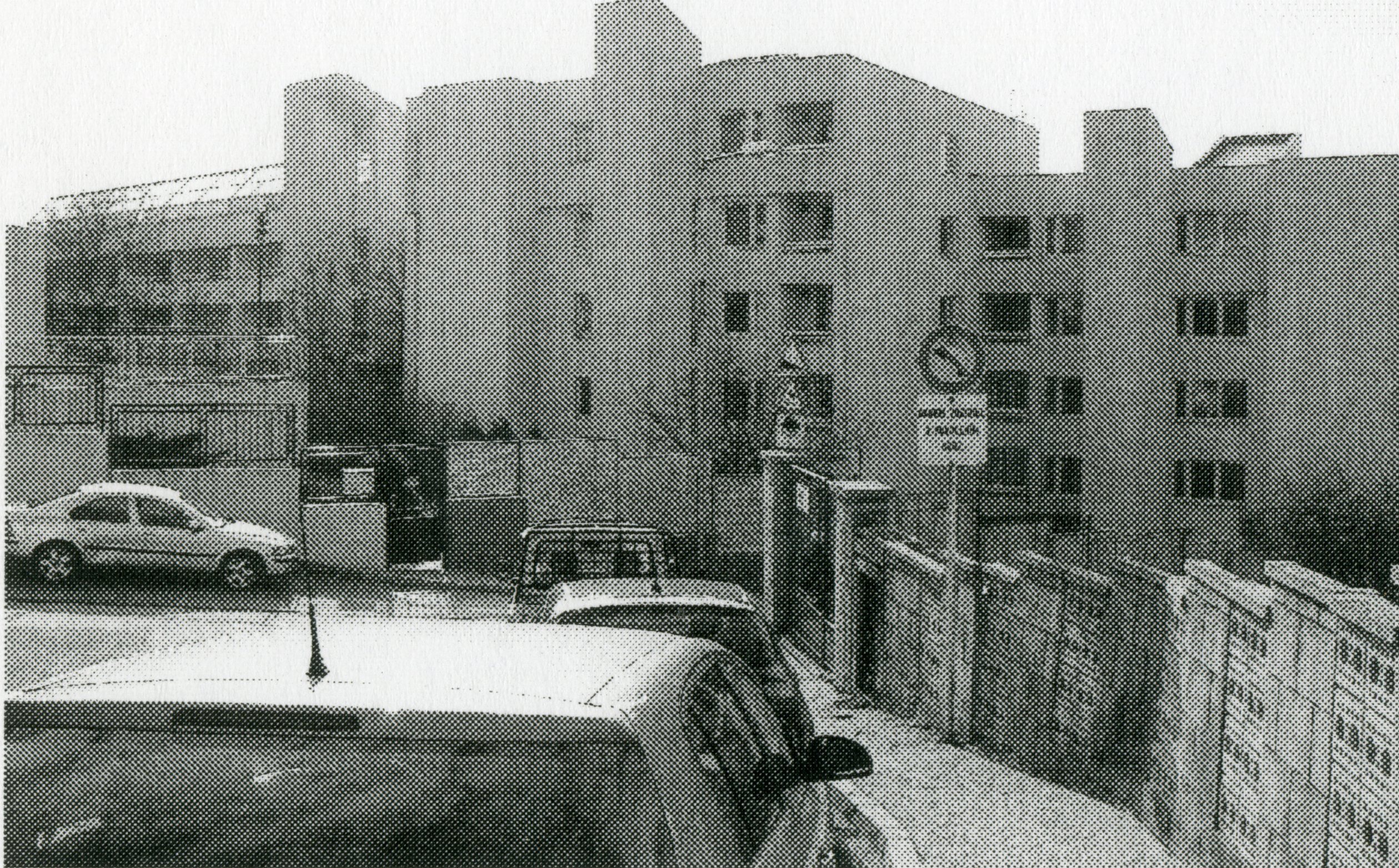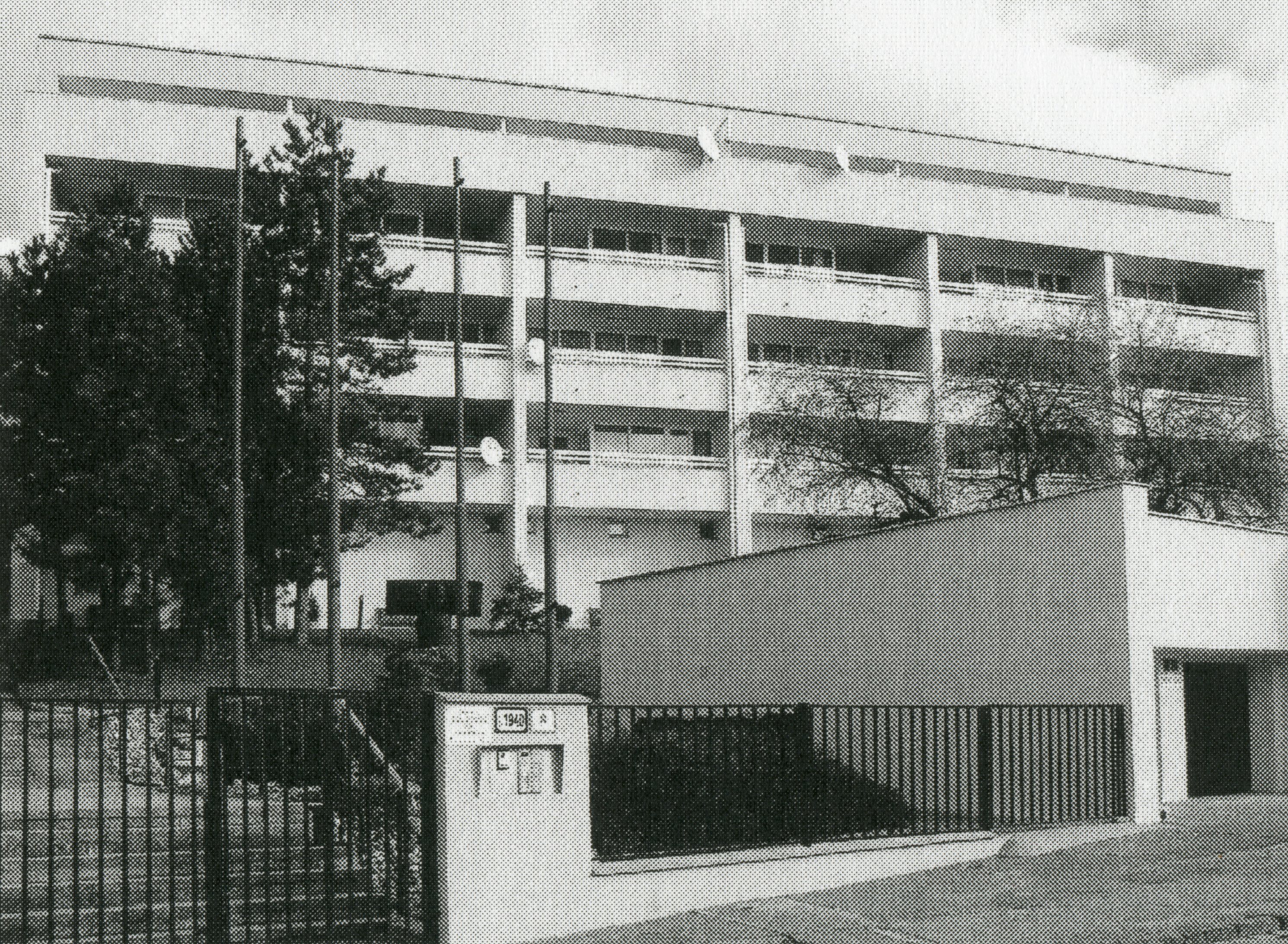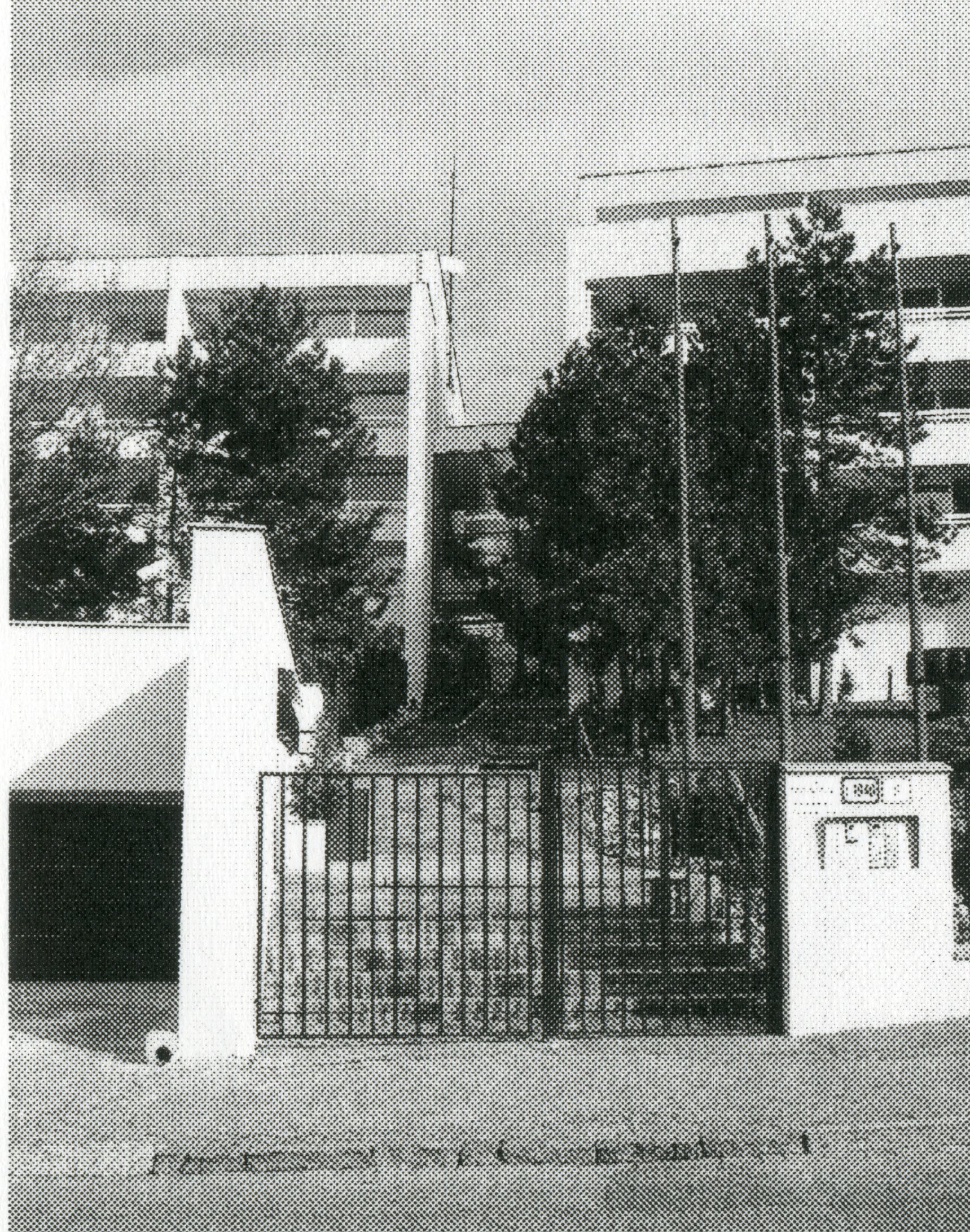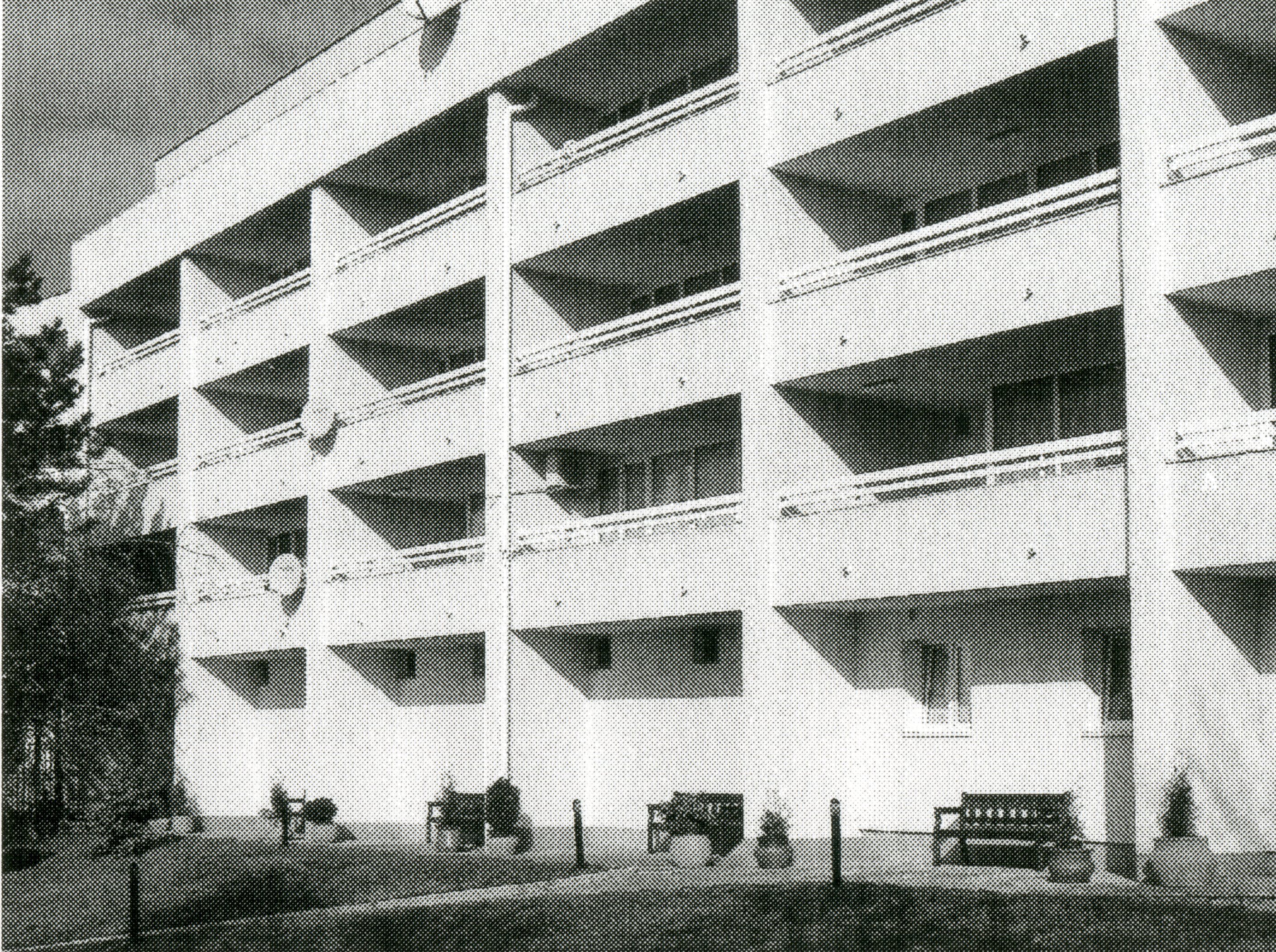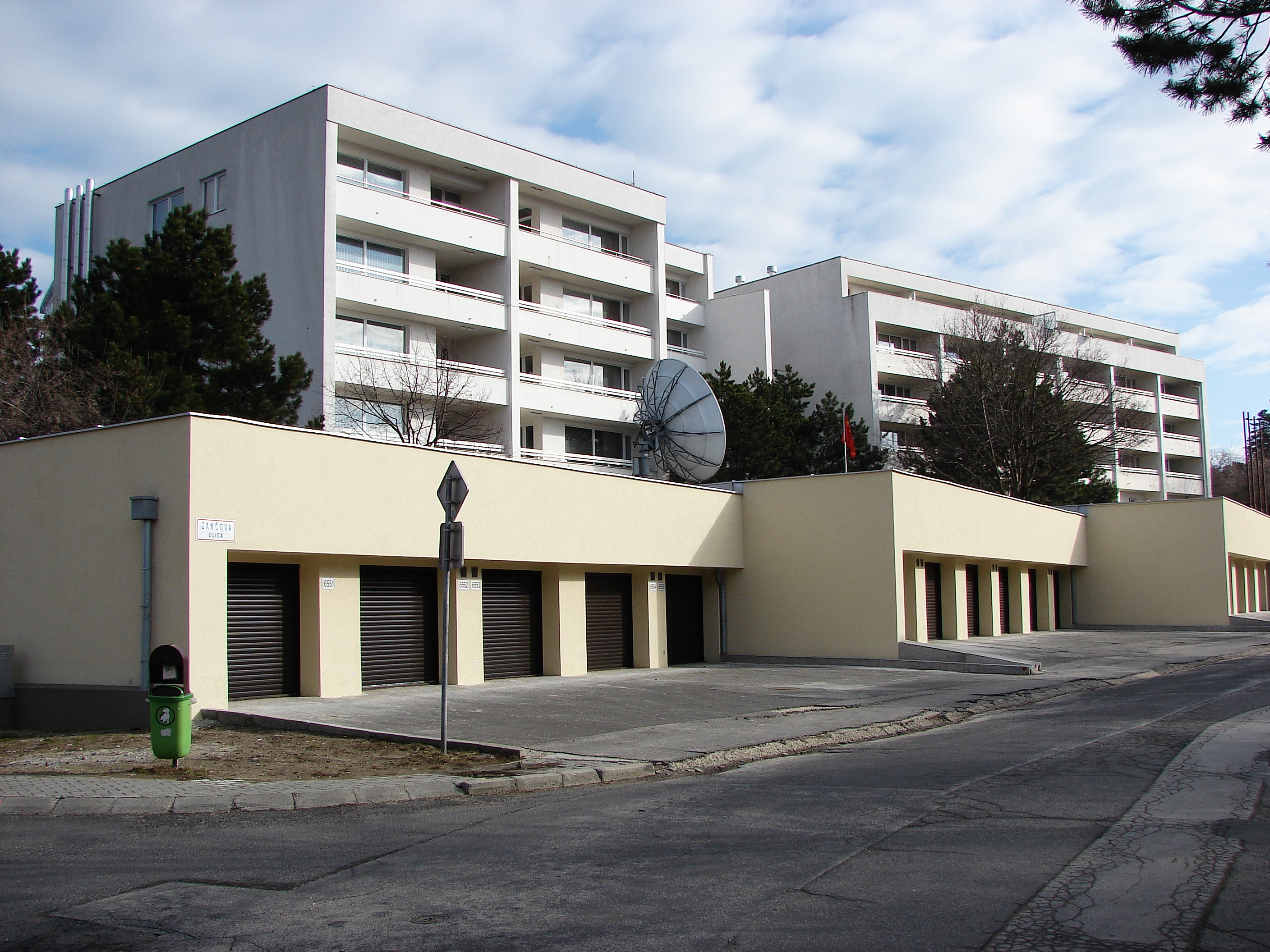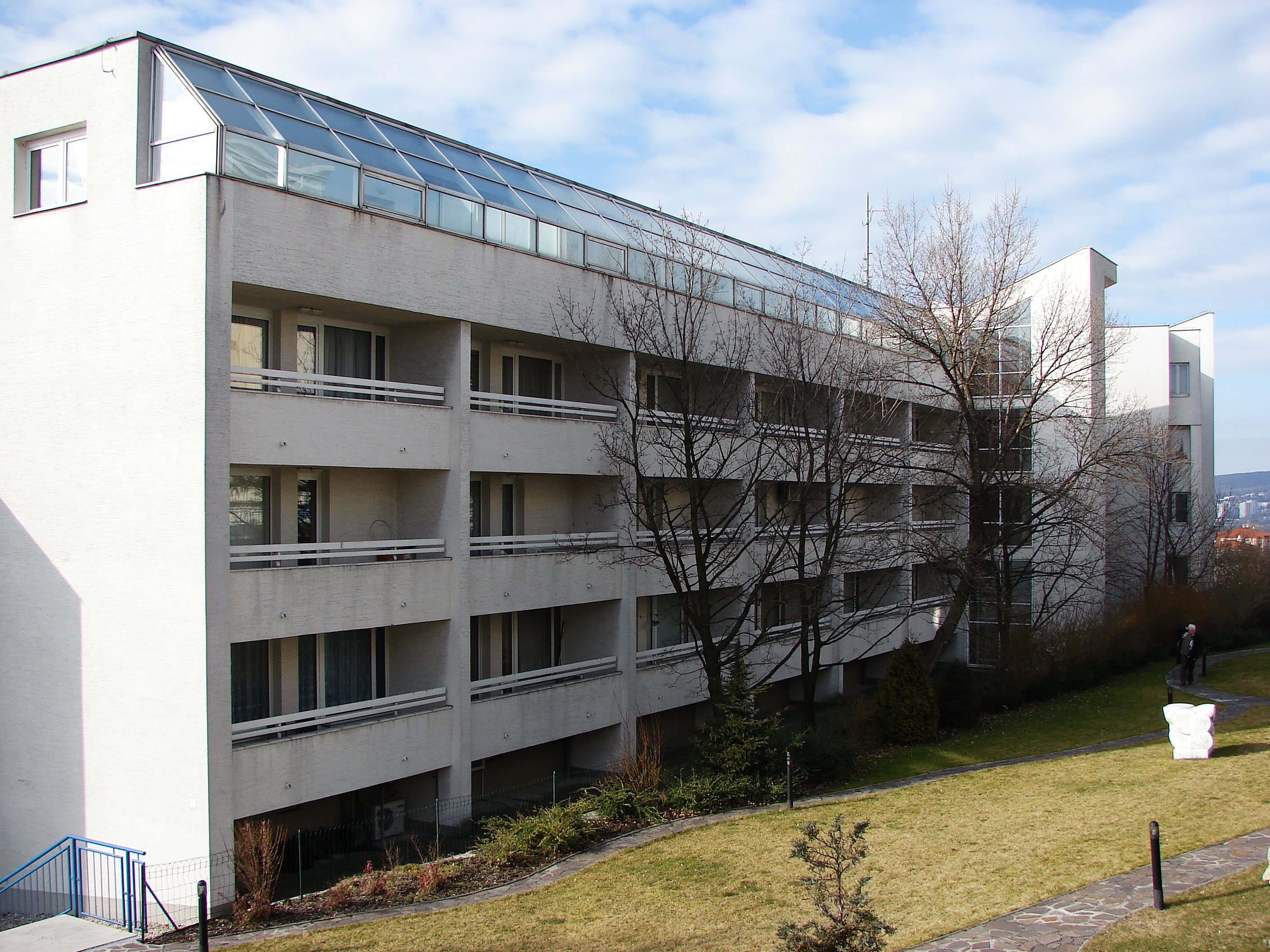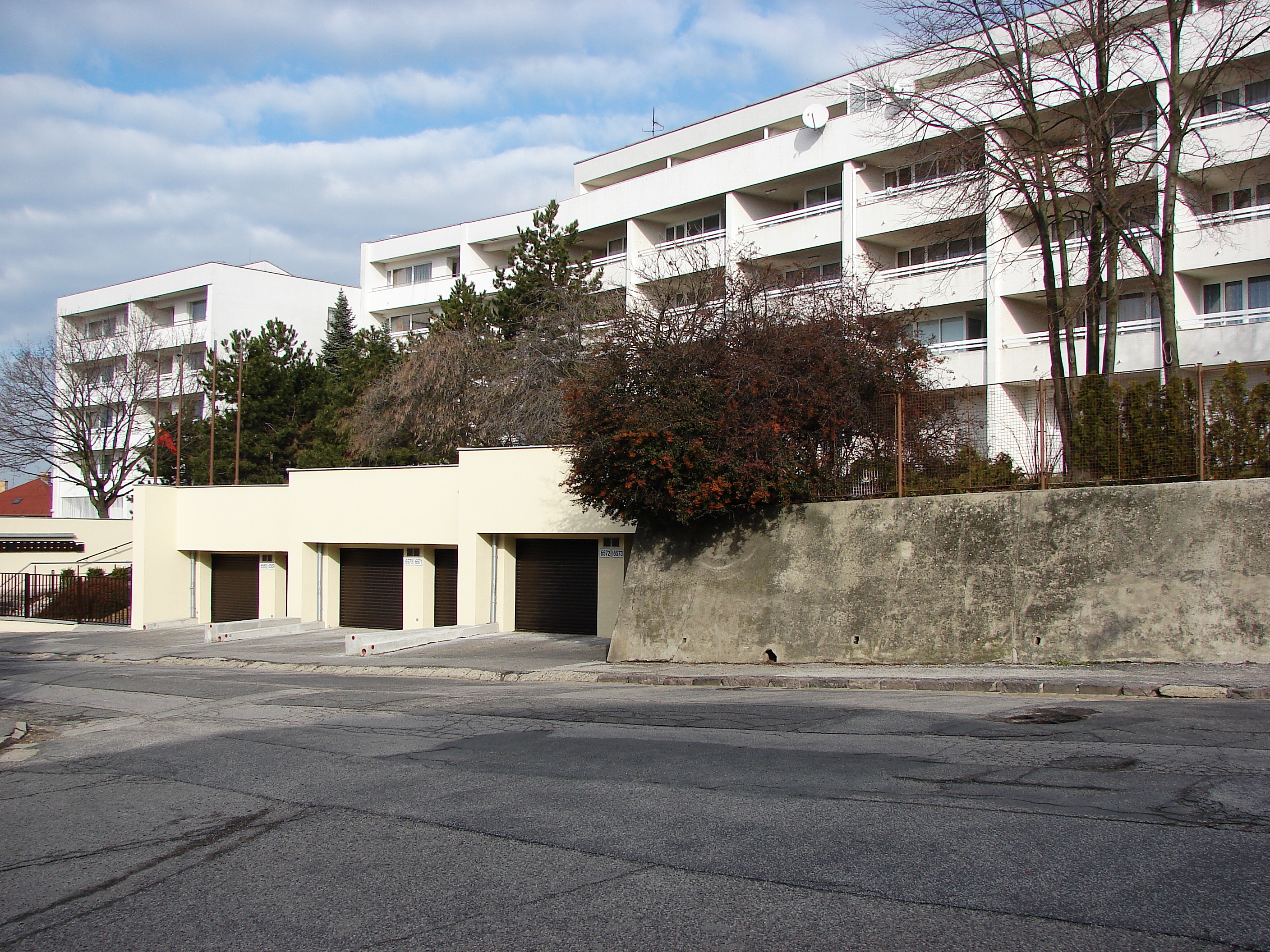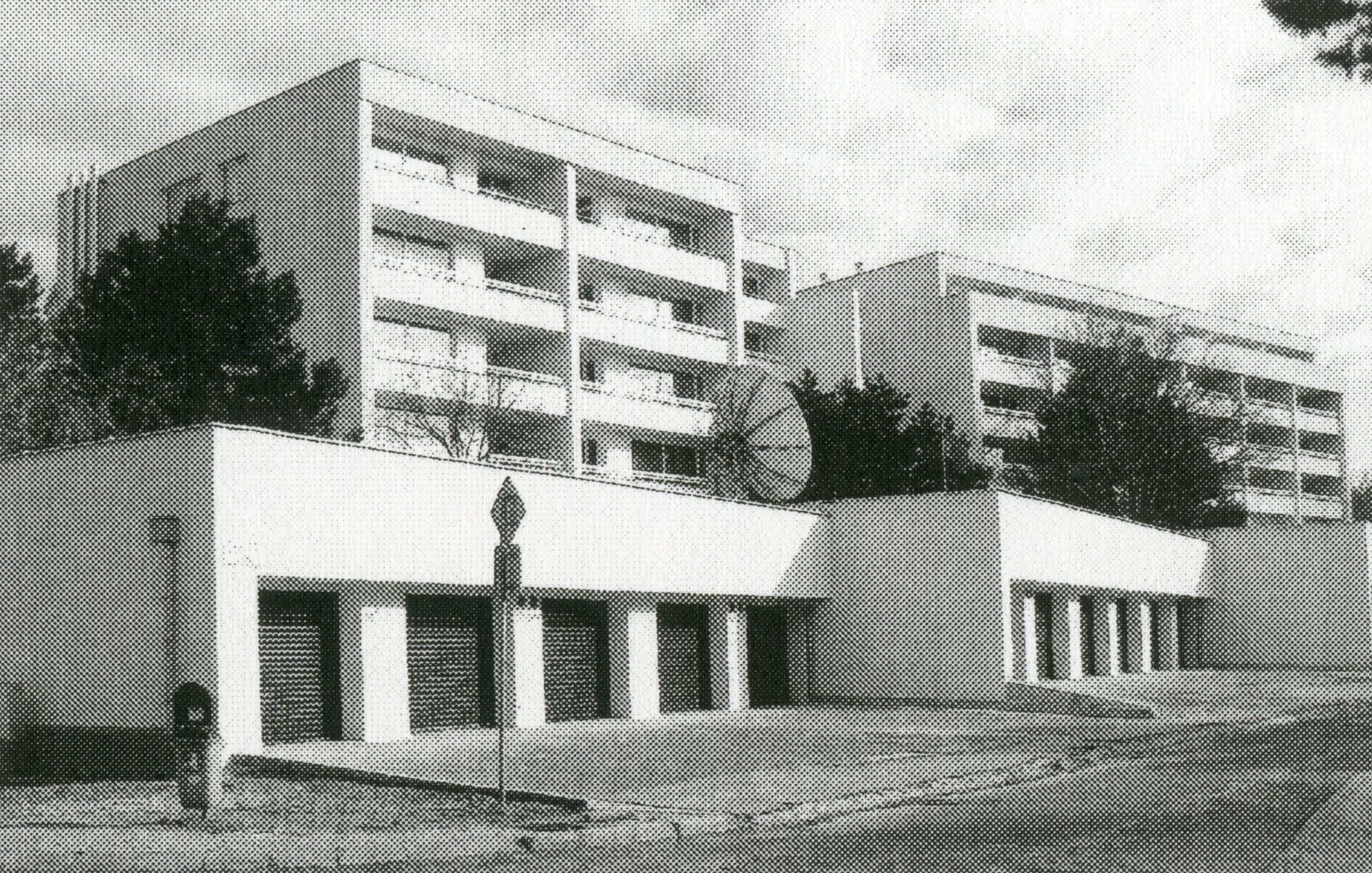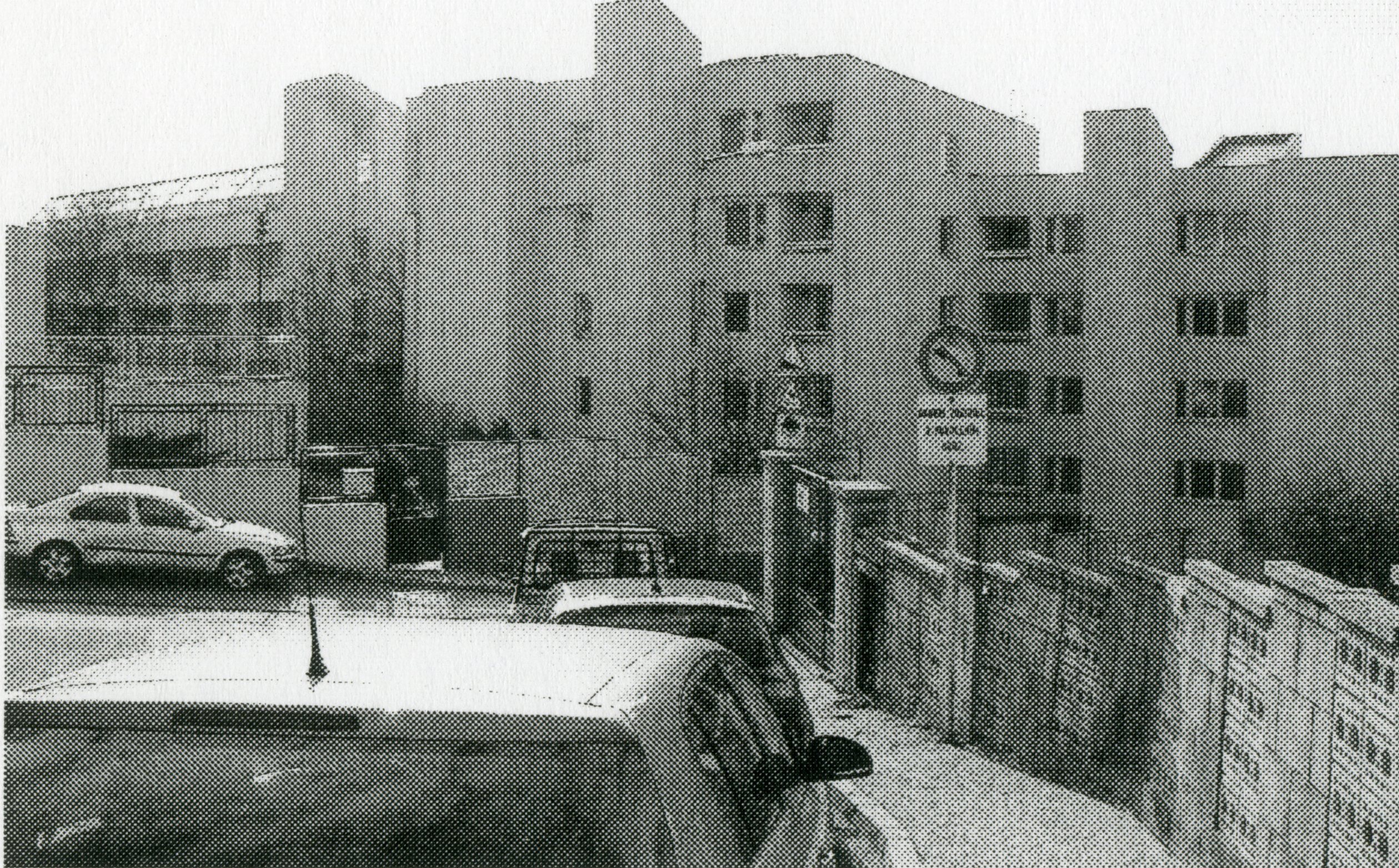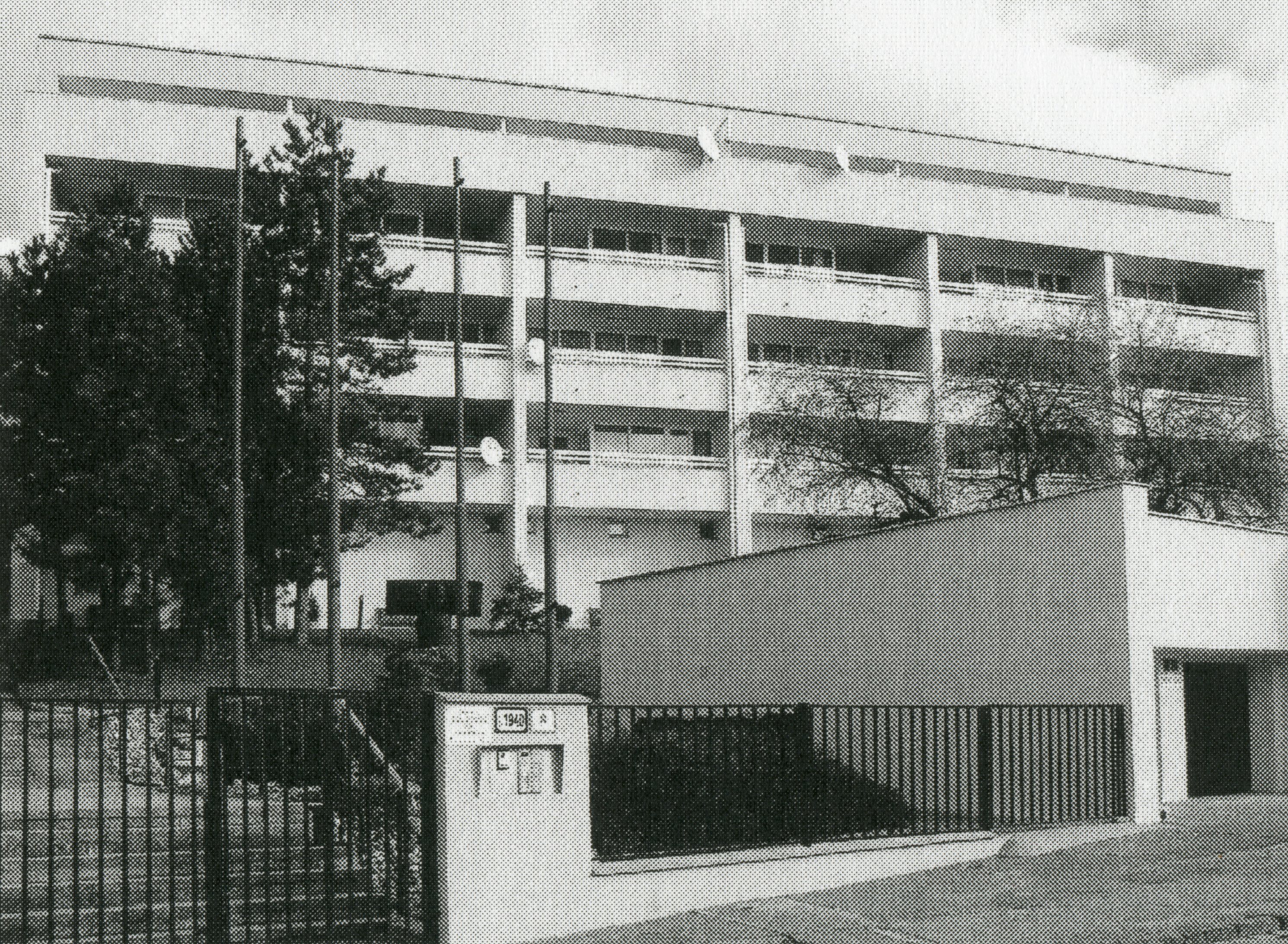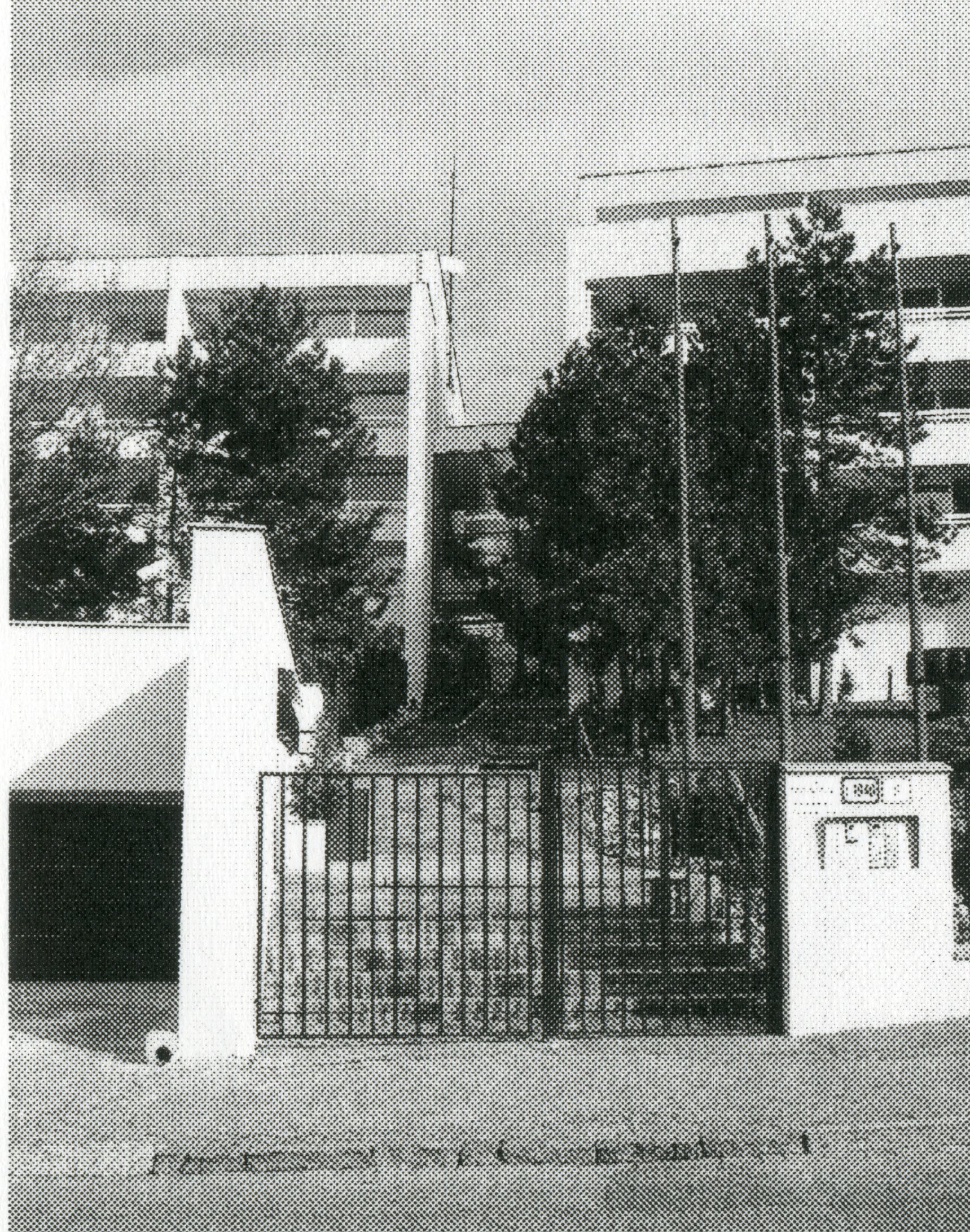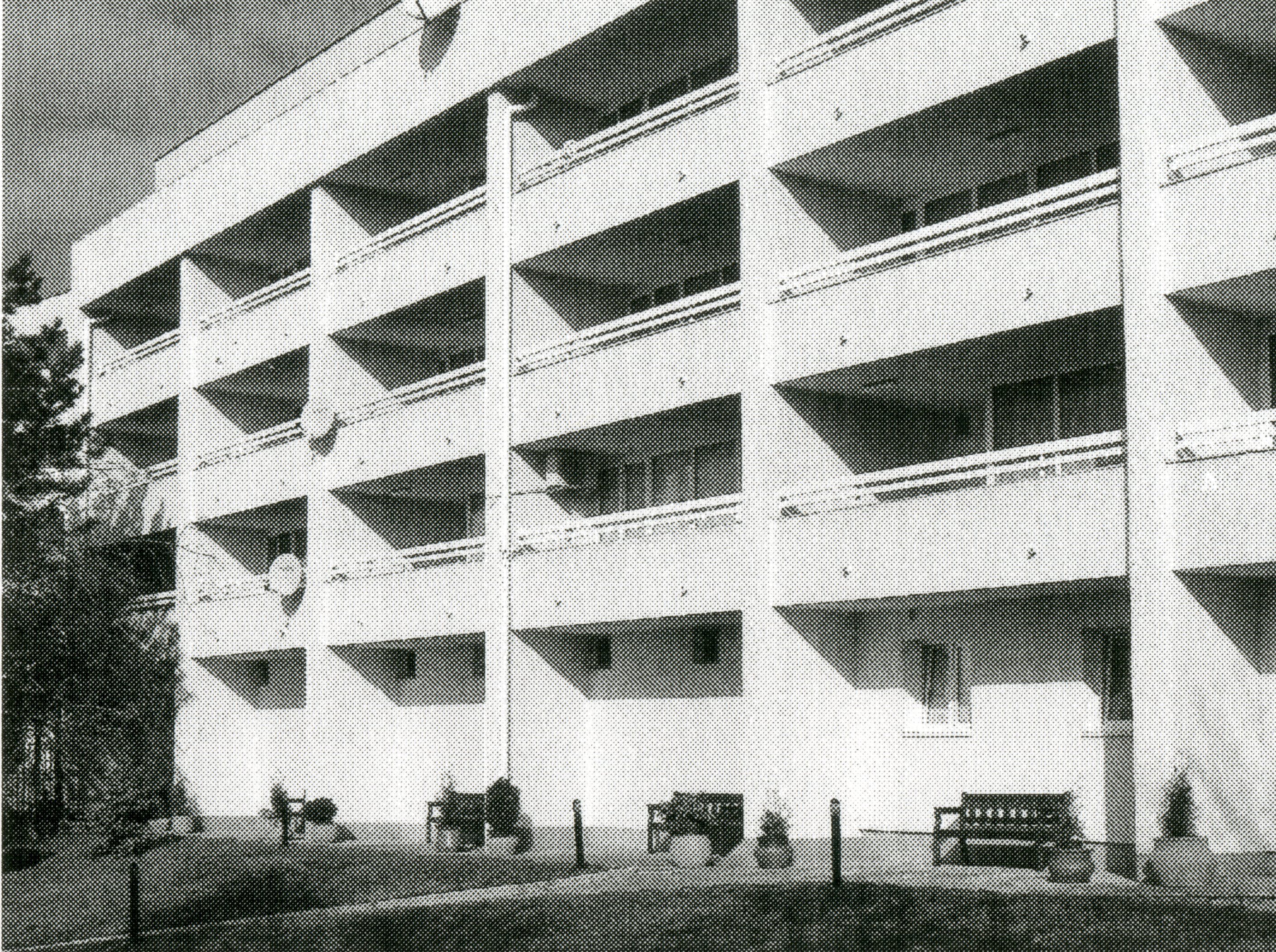 The apartment complex is placed into a slope, and created in three sections. Two of them have a square plan and are connected with the gable walls; the third section, of rectangular shape, is linked by a passageway containing a staircase and the lift-shaft. Directly in contact with ul. Jančova are the garages, which form a plinth below the mass of the apartment blocks. The actual apartments are shifted away from the road, with a small children's playground on the roof of the garages. Surrounding the complex is a landscaped garden with a number of outdoor sculptures. Originally of three stories, the apartment blocks received an additional floor during reconstruction in 2001. The southern street-facing facade is formed by white-stuccoed balconies with full railings, relatively deep and reaching into the actual mass of the building. Separating the balconies are marked vertical walls that create a regular grid allowing for an intriguing interplay of light and shadow.
Inside, the blocks contain a mixture of traditional and maisonette flats. The maisonettes do not have on floor directly above the other, but are shifted transversely with the upper floor running along the entire width of the buildings. Each flat has three balconies.
Apartment blocks of a similar character by the same three designers are also found in ul. Bárdošova in Bratislava. The overall concept of the massing, the human scale of the proportions, the sensitive situation in the landscape, the involvement with public or semi-public spaces in the vicinity, and the artistic, indeed sculptural approach to the formation of the masses all make these two projects attractive and still-inspiring examples of contemporary urban residences.
Bibliography:
ANDRÁŠIOVÁ, Katarína: Dva domy v Bratislave. Bytové domy s mezonetmi. ARCH 13, 2008, č. 2, s. 38 – 39.