The School of Applied Arts
current function
science and education
address
Vazovova 3-5, Bratislava
architects
Balán Alois, Grossmann Jiří
implementation
1928 – 1929 (realisation of the 1. phase)
1929 – 1933 (realisation of the 2. phase)
1933 – 1937 (realisation of the 3. phase)

contest
1925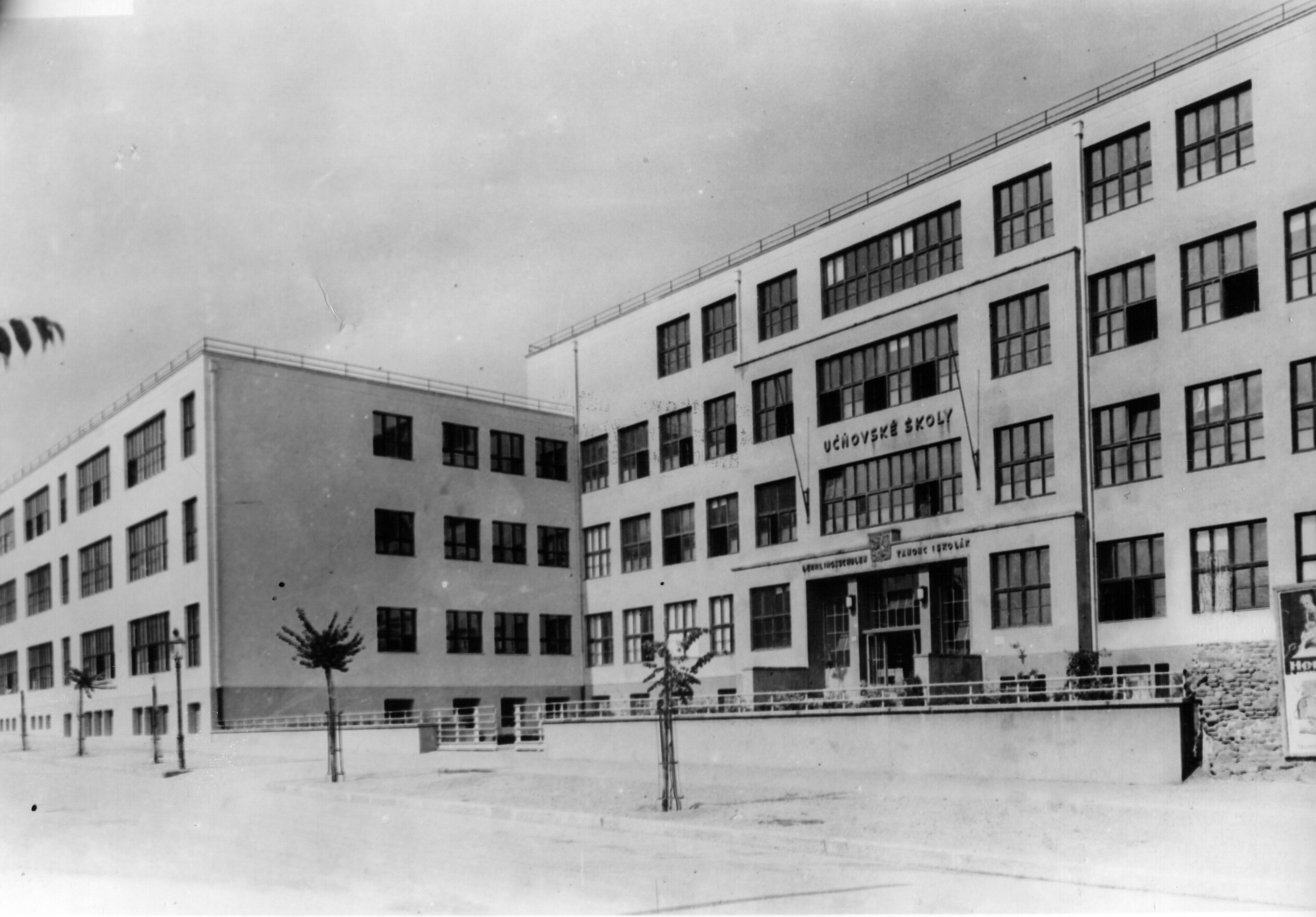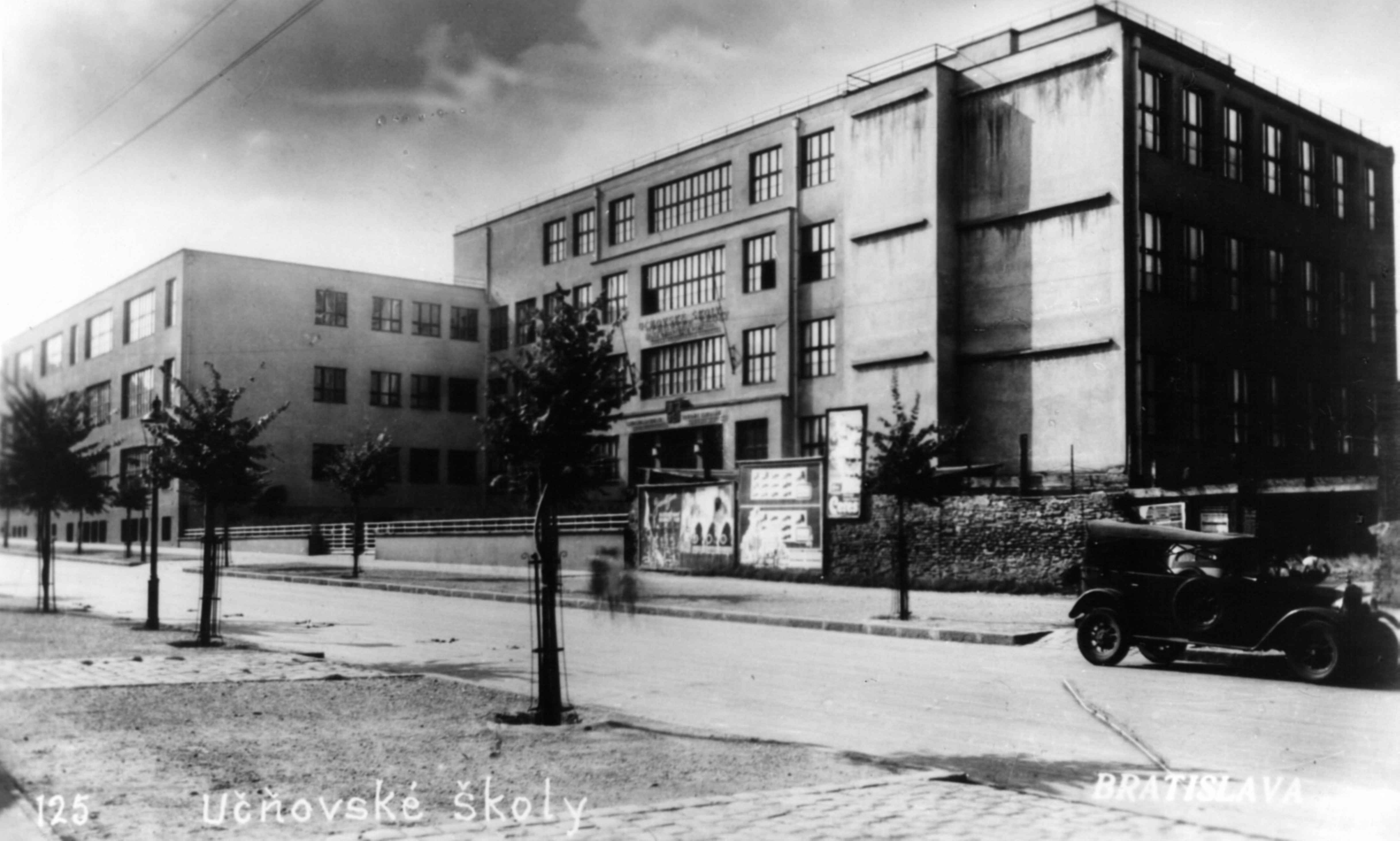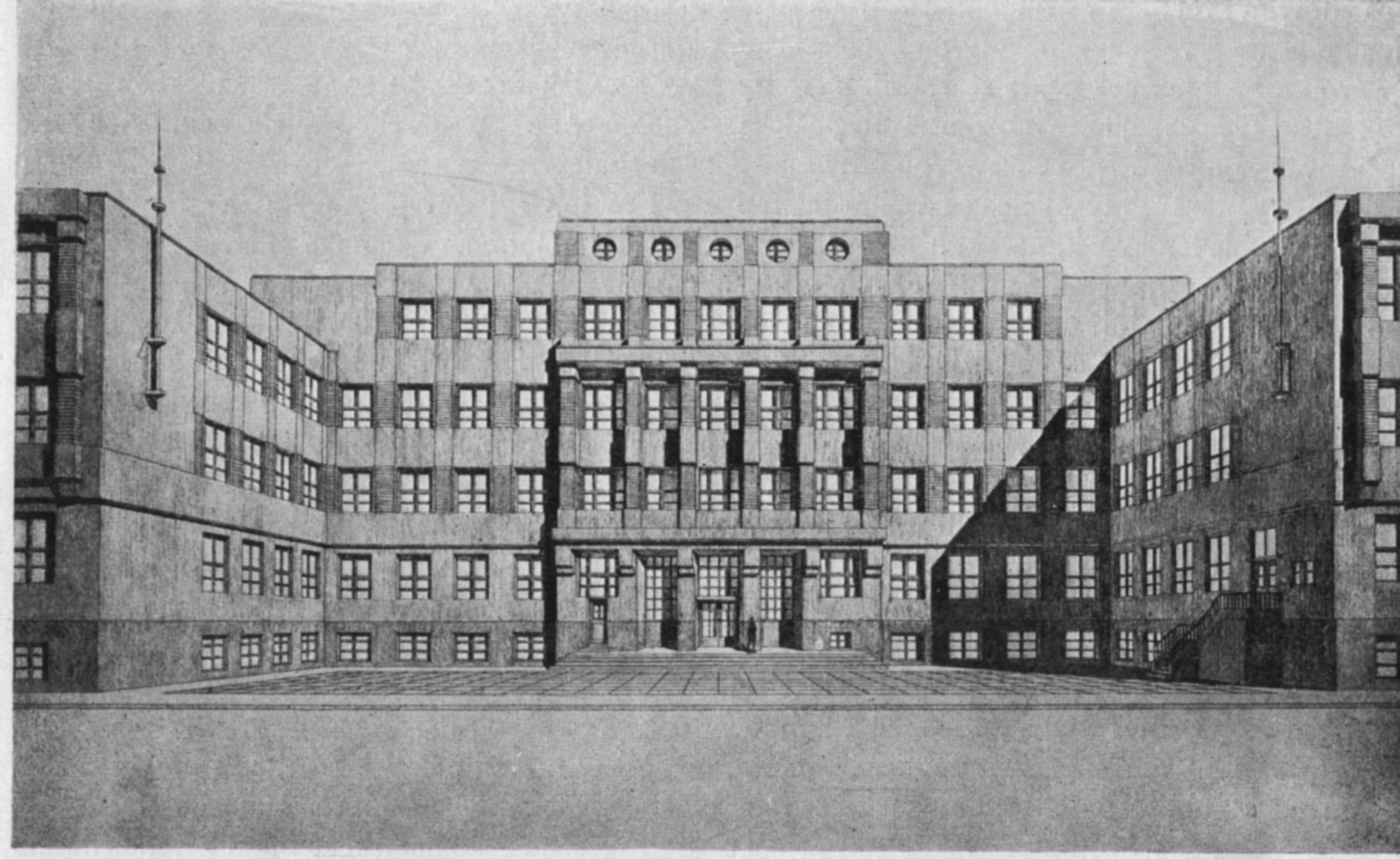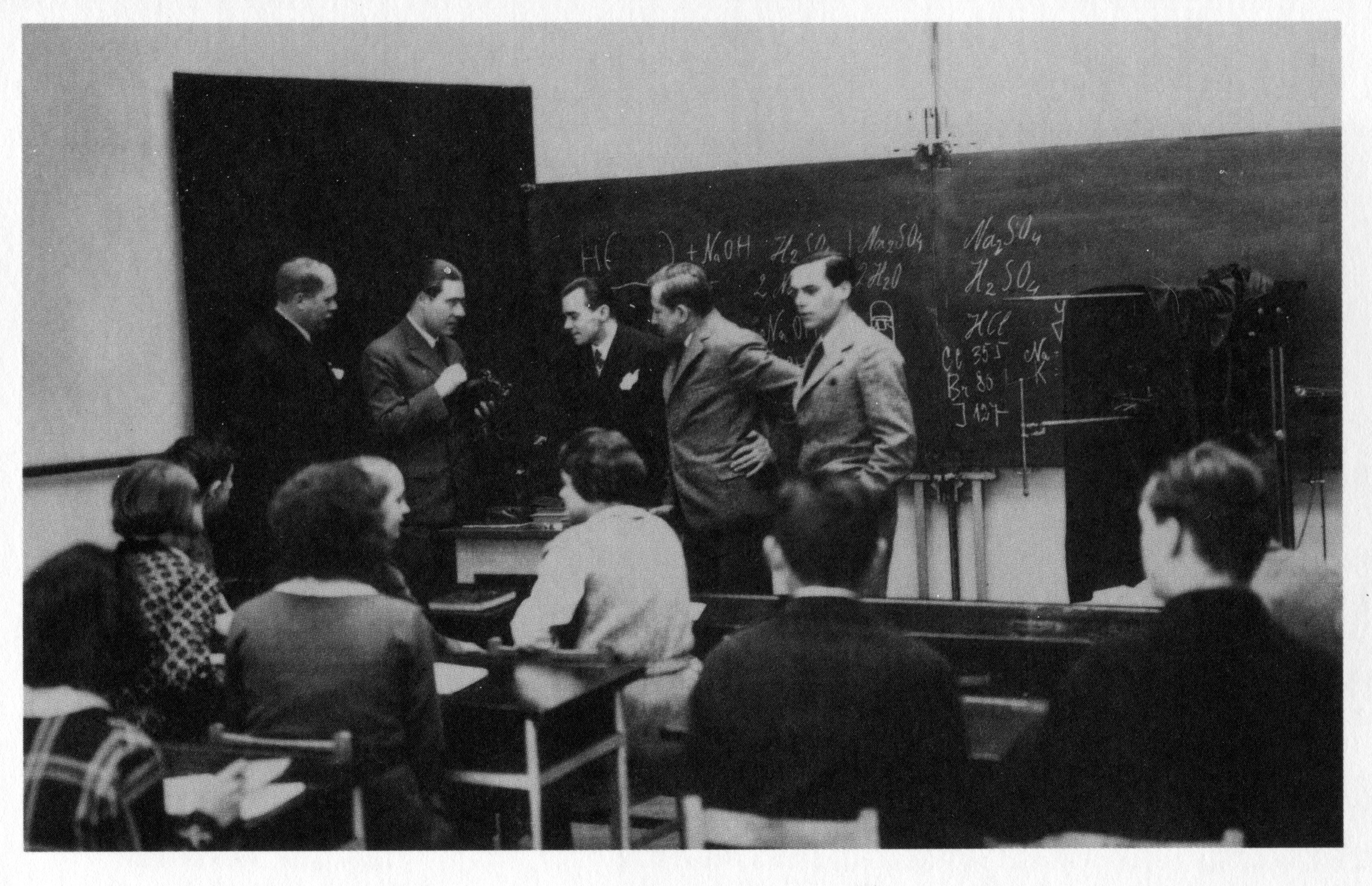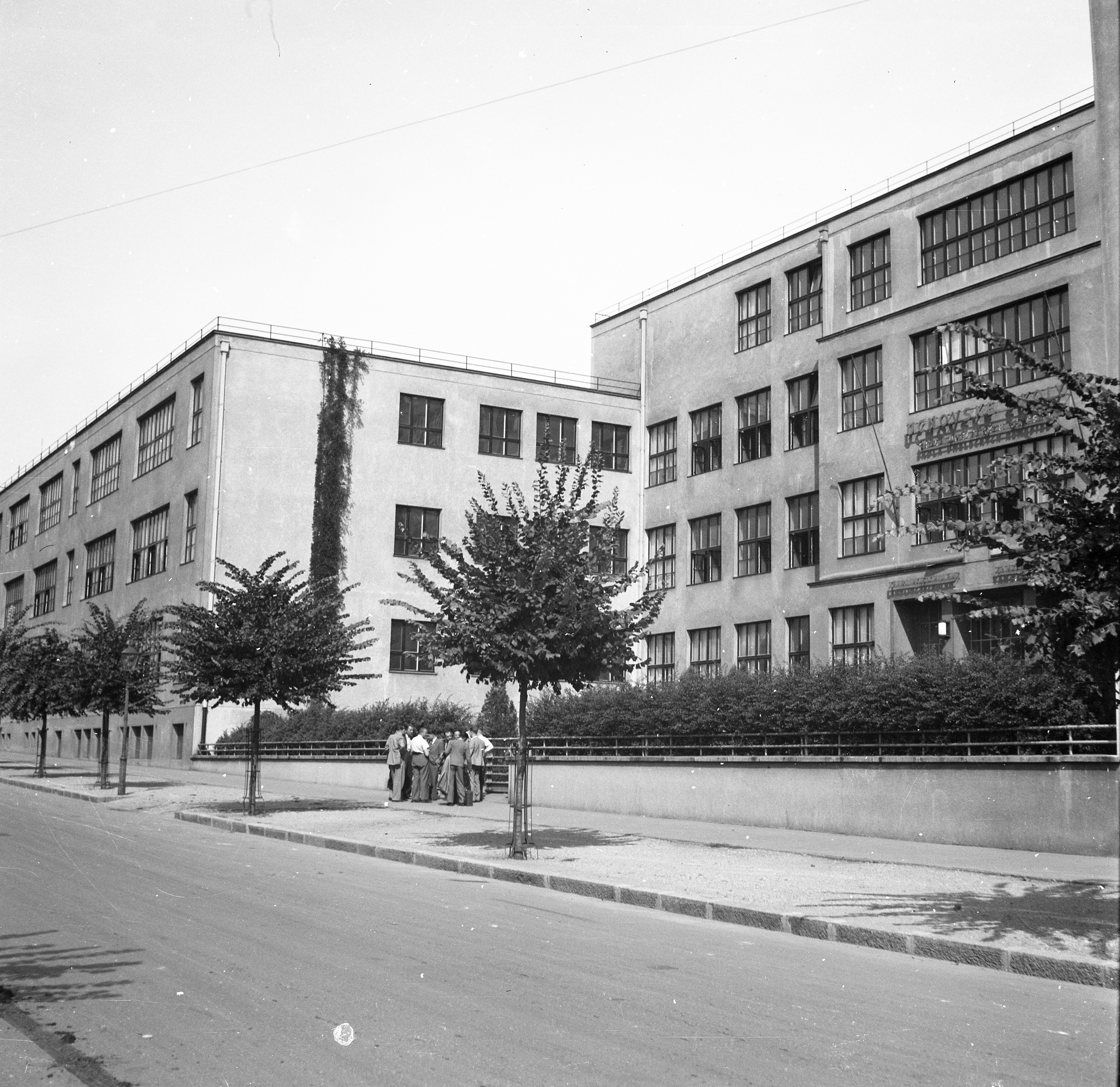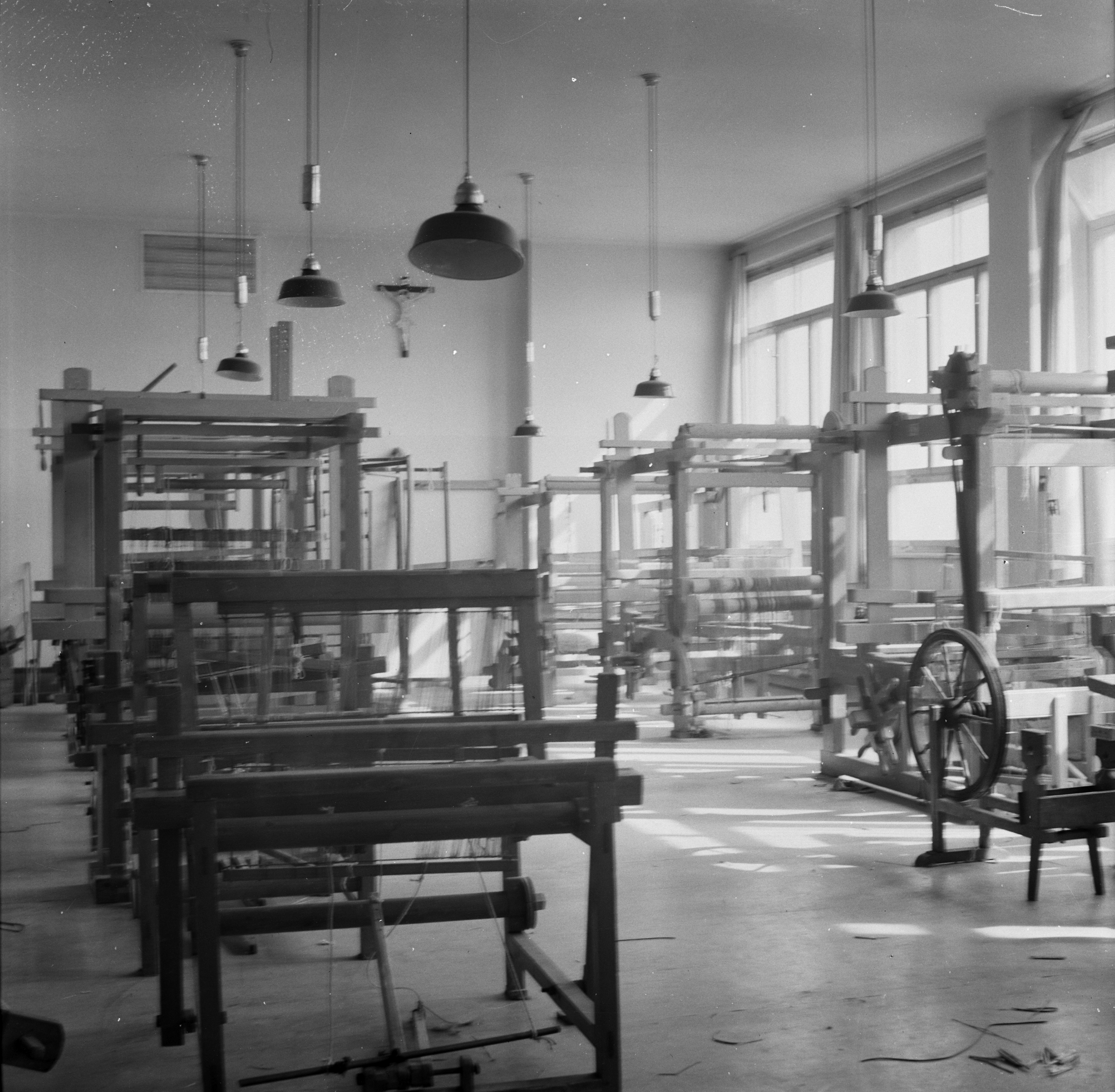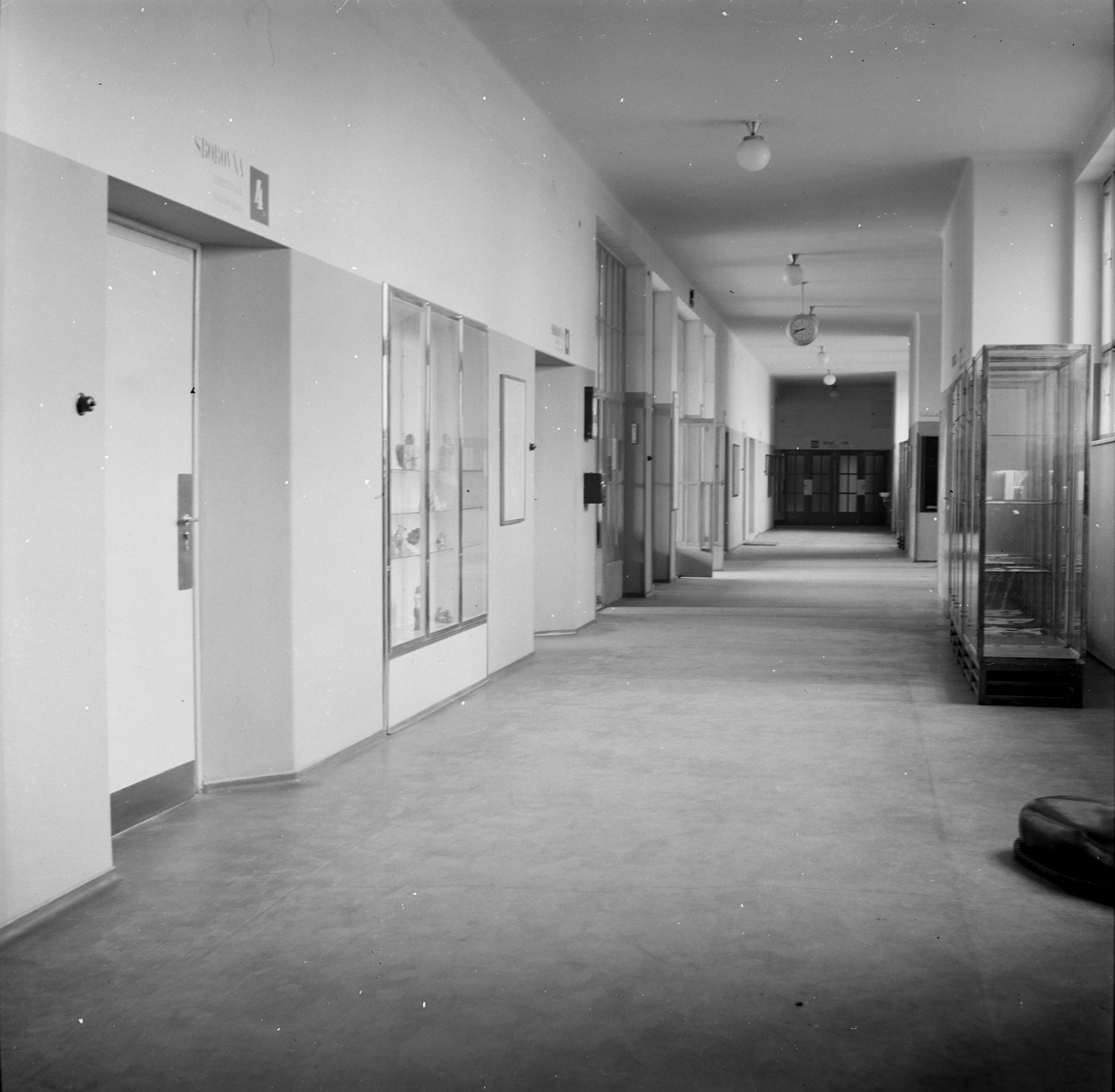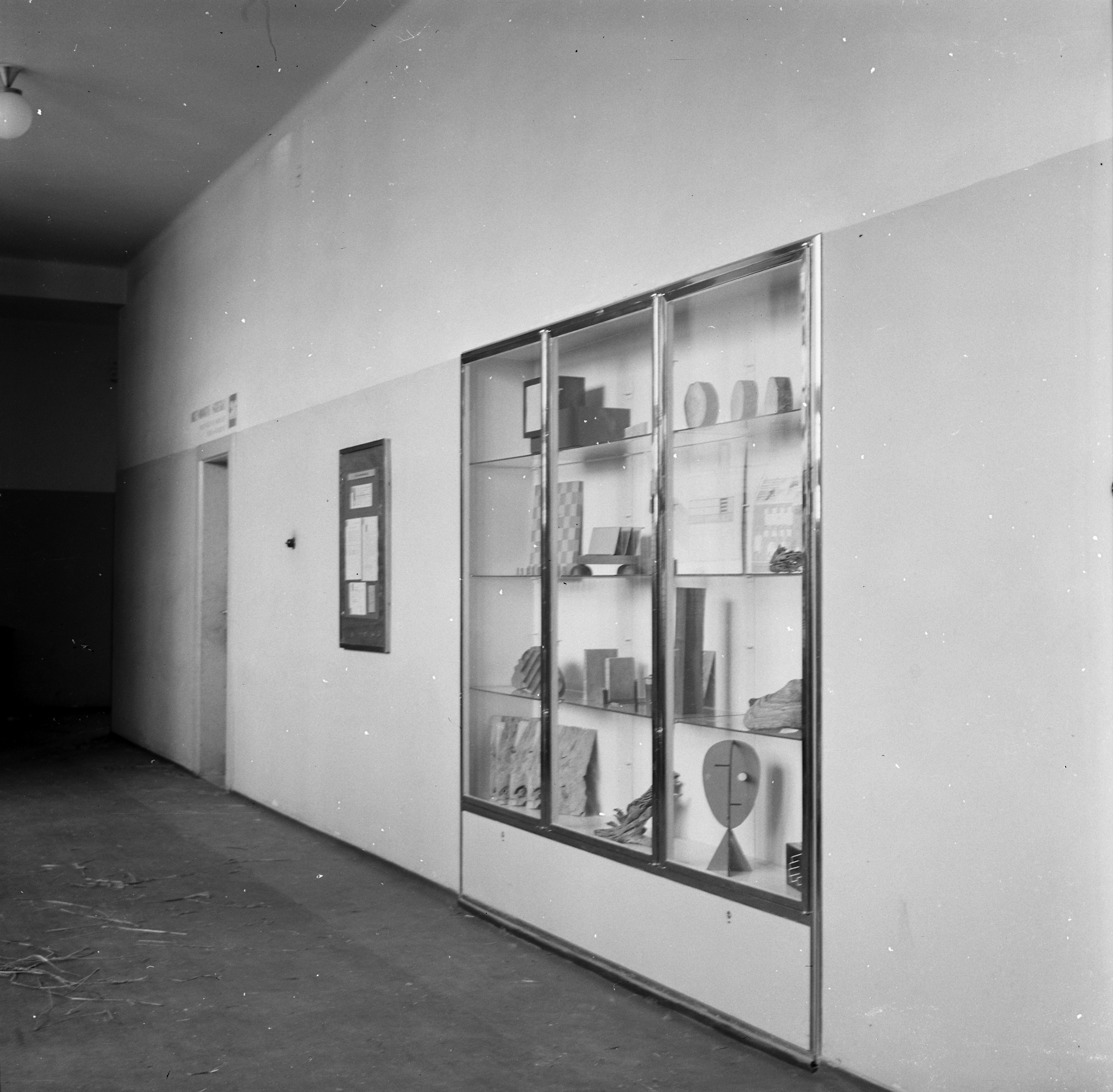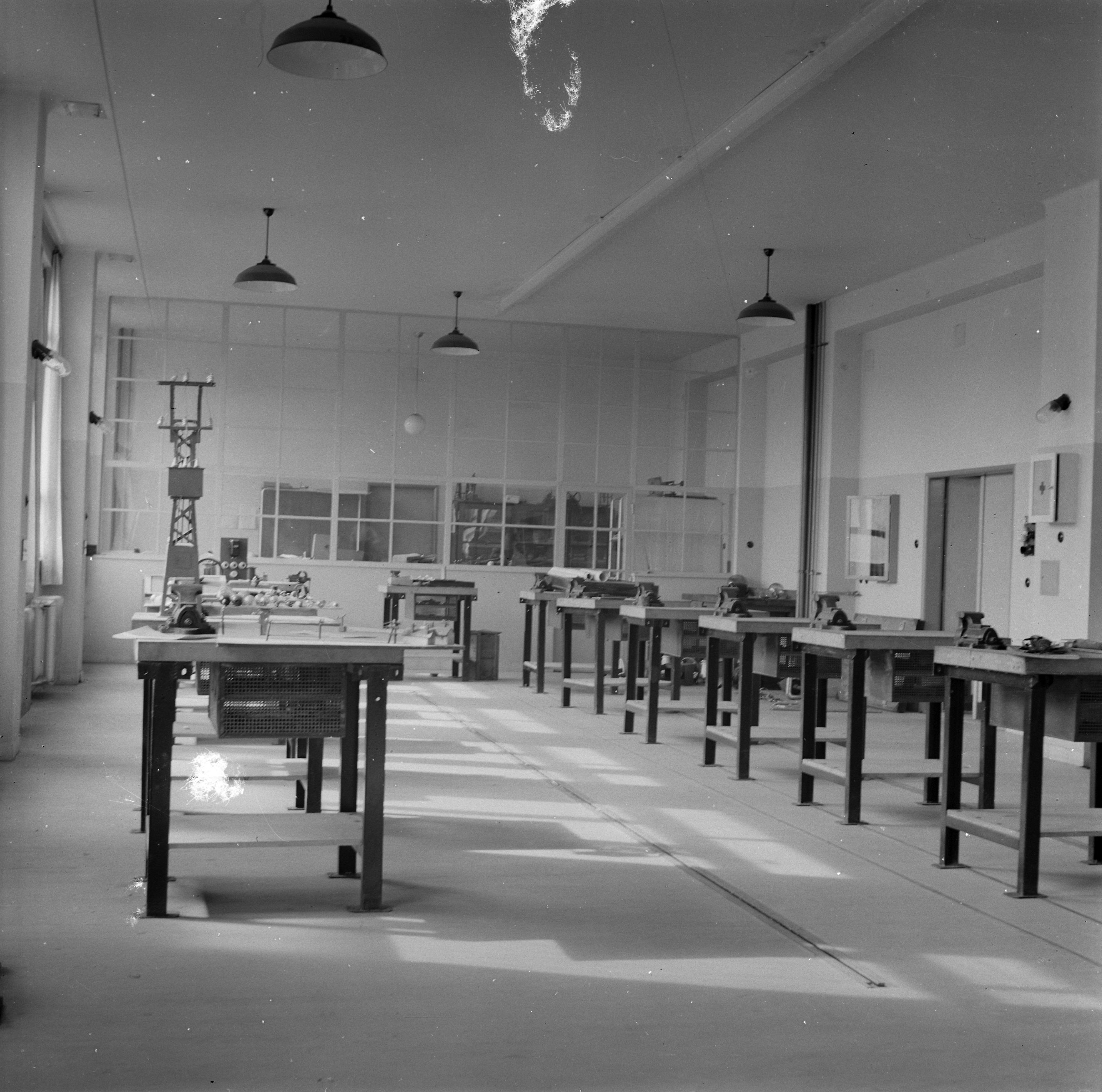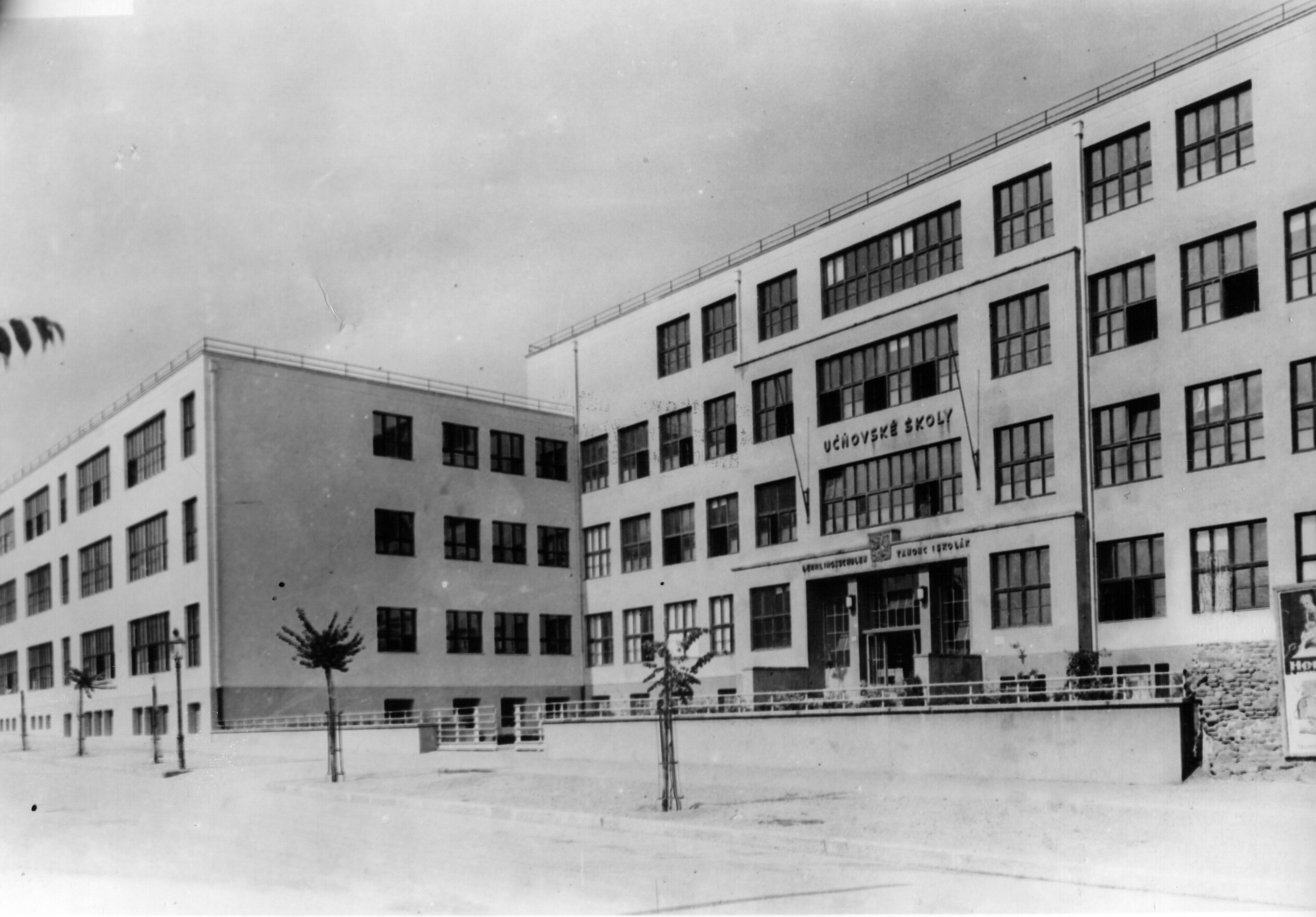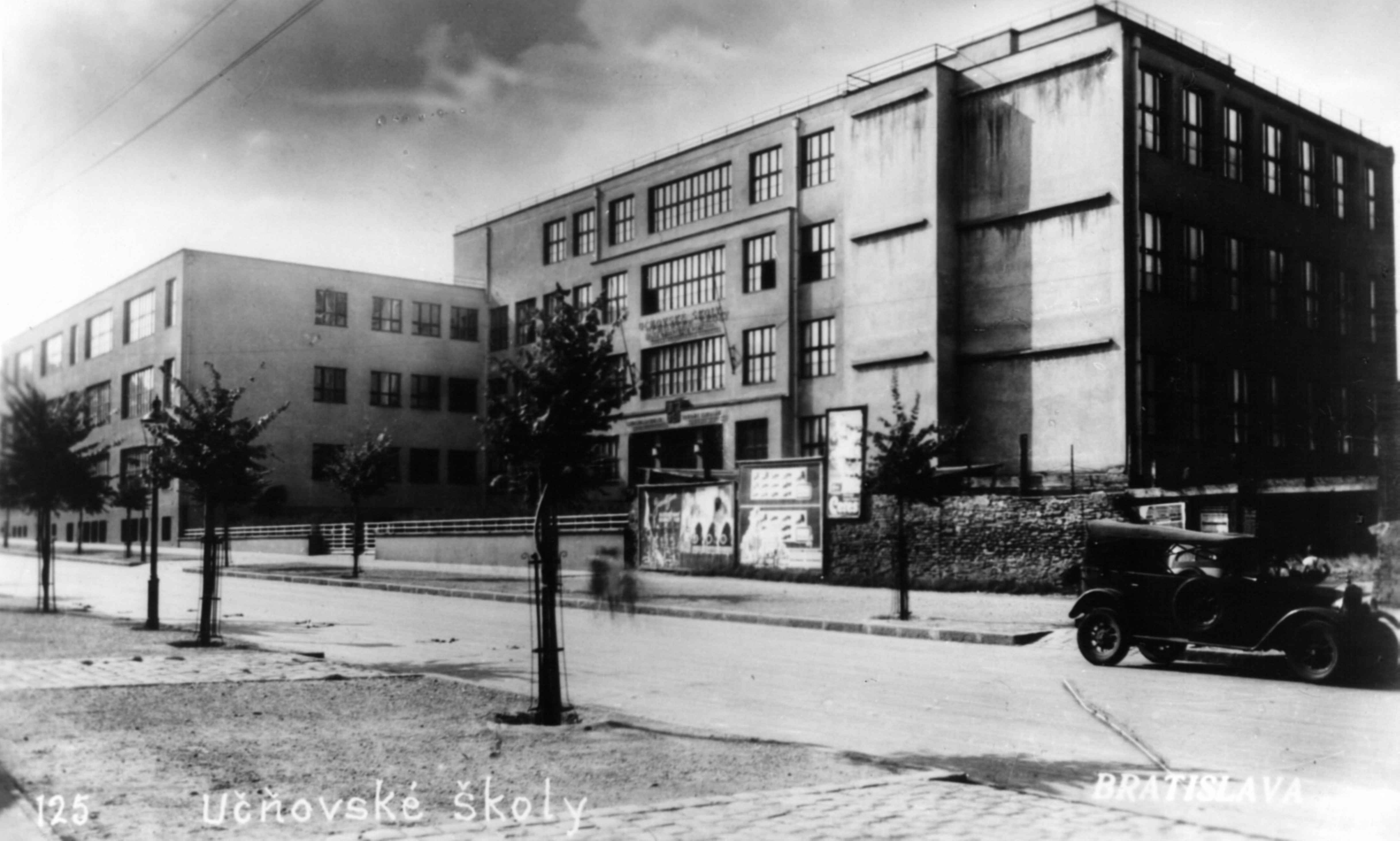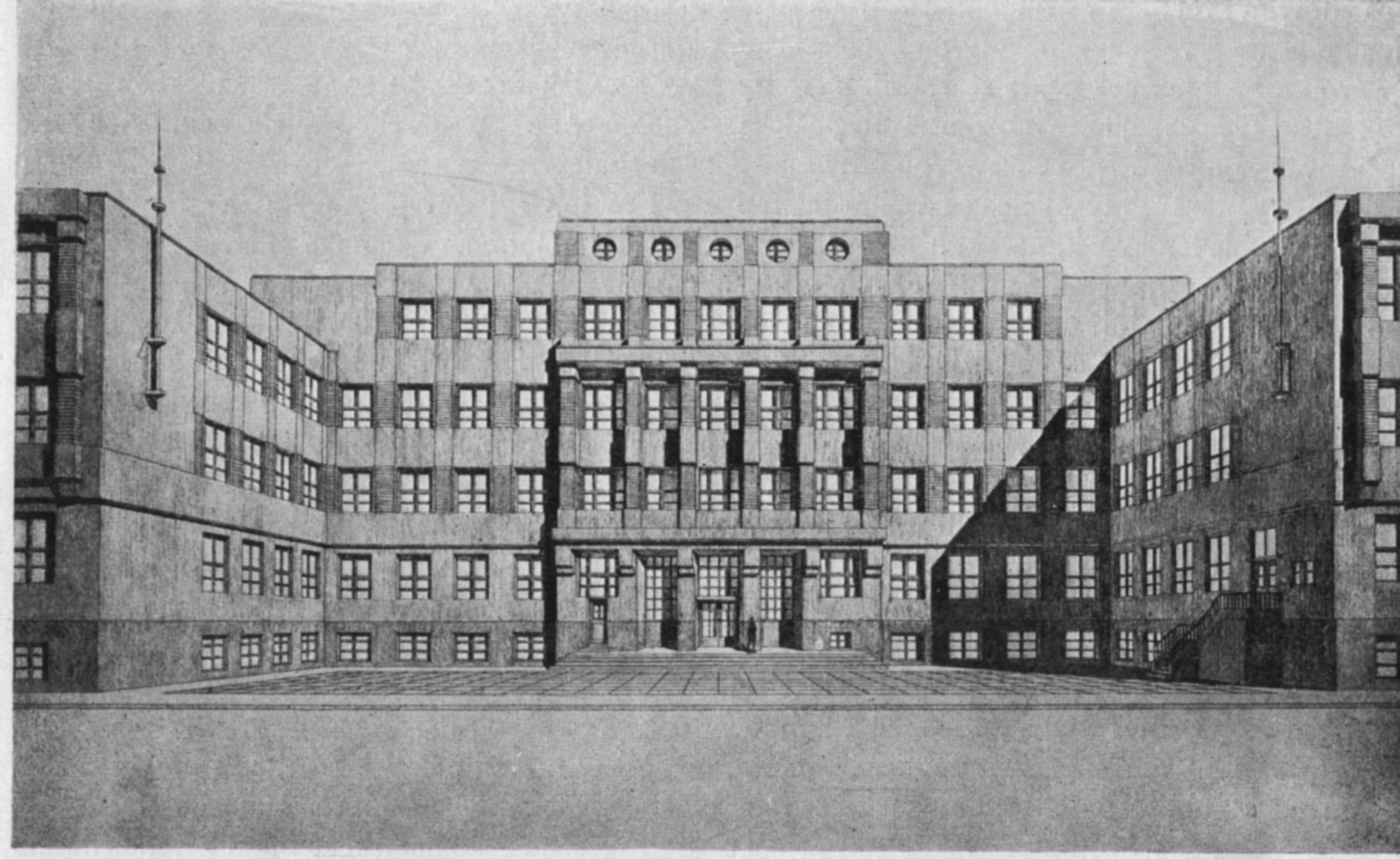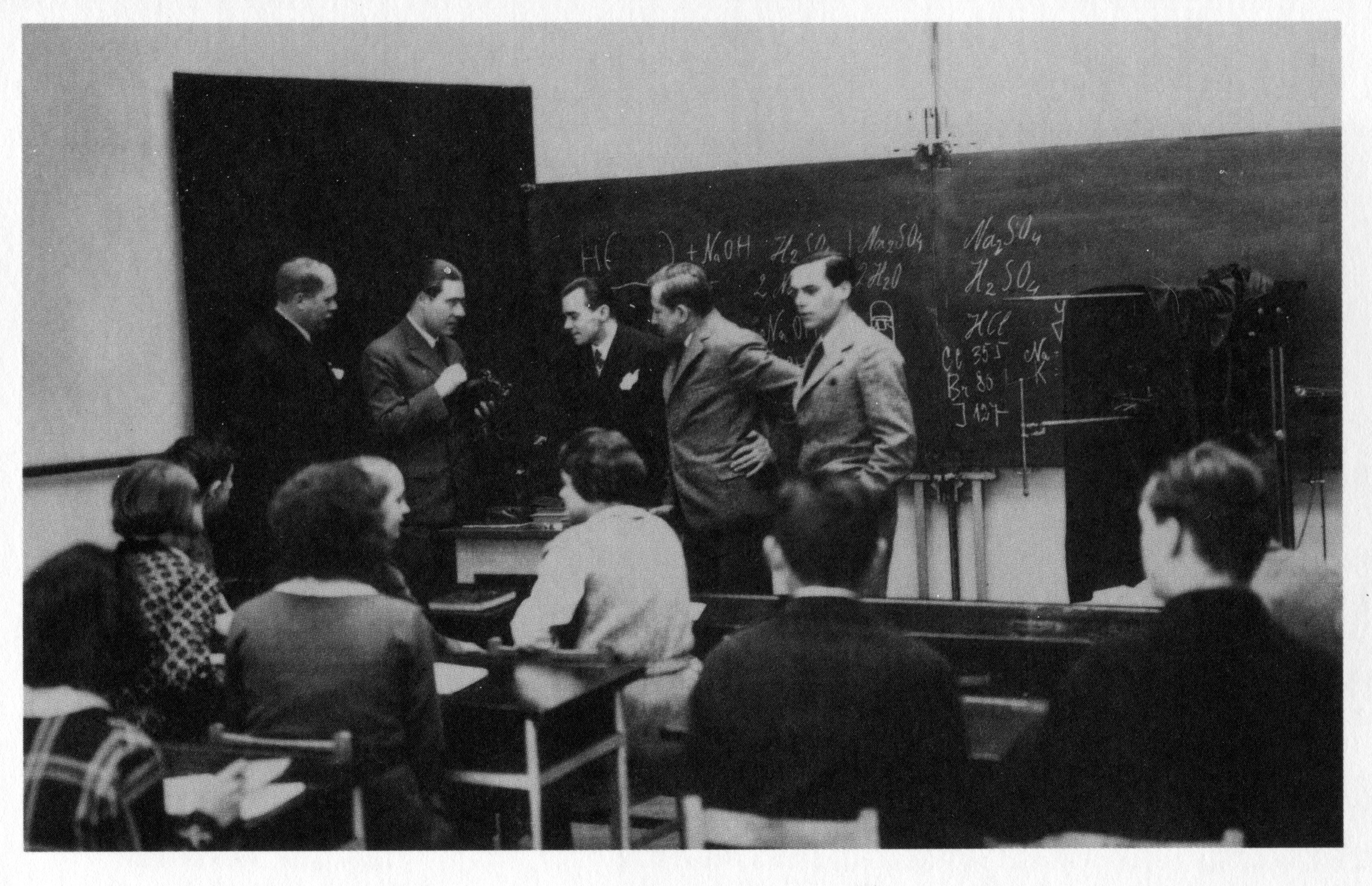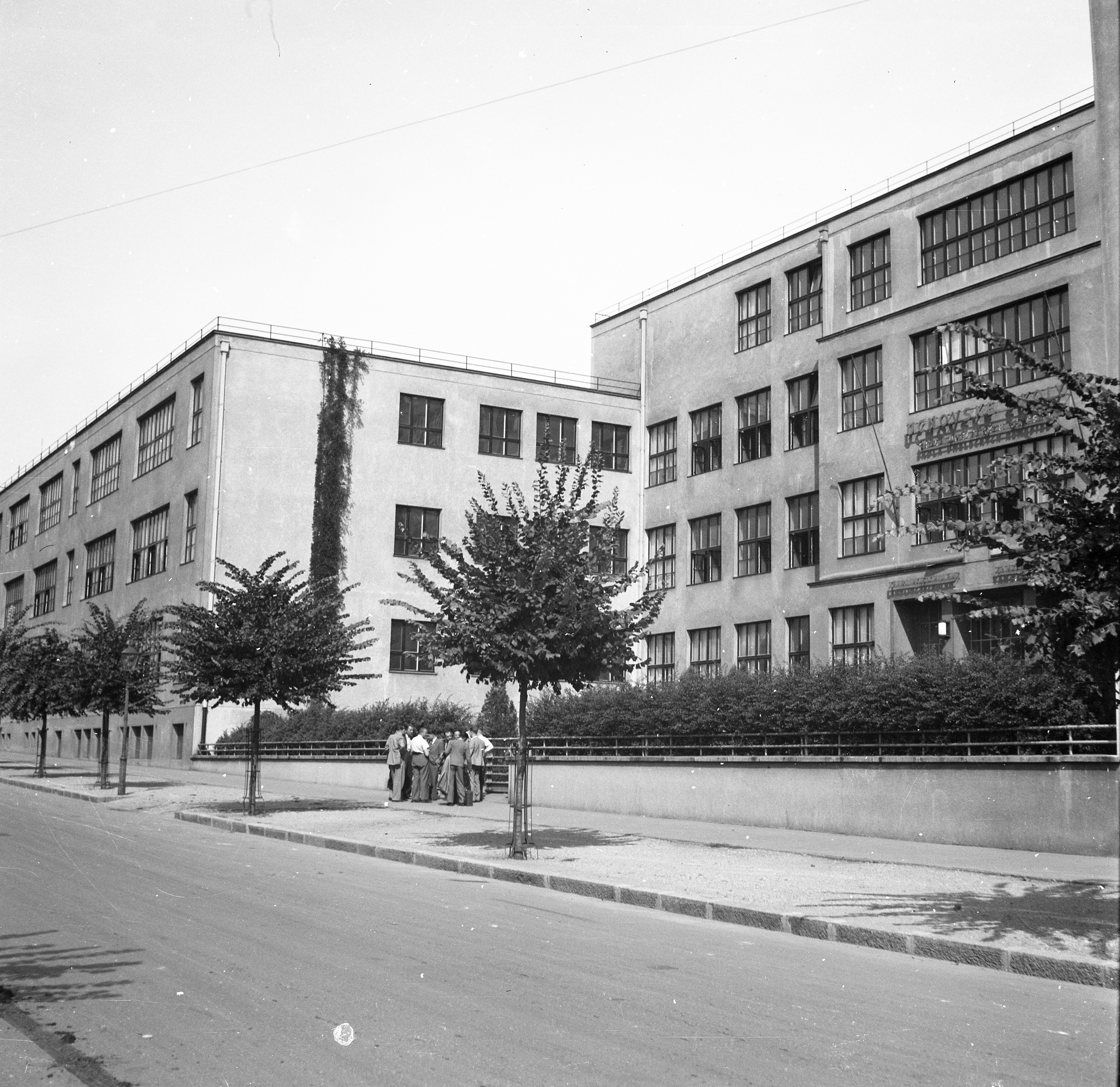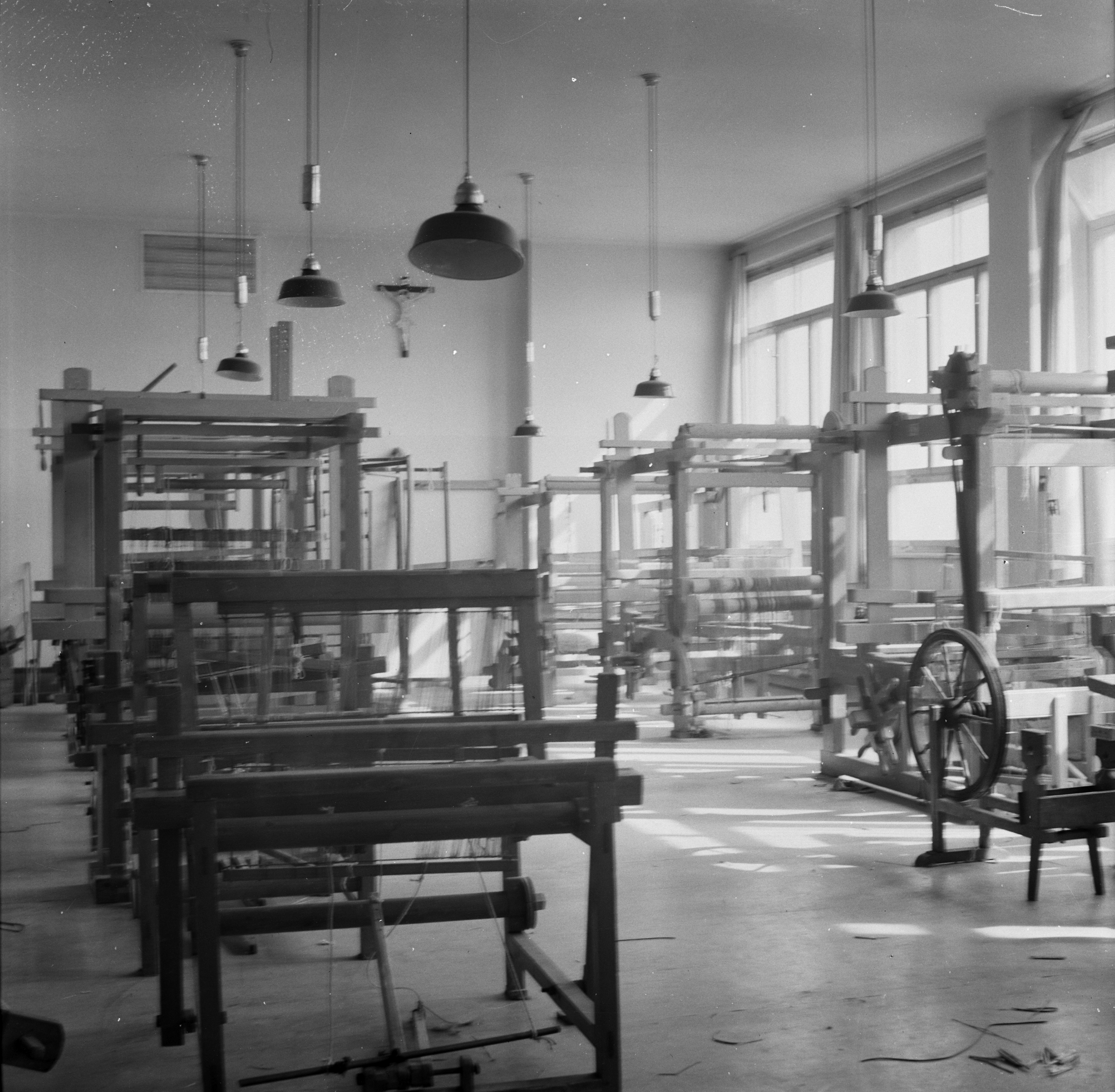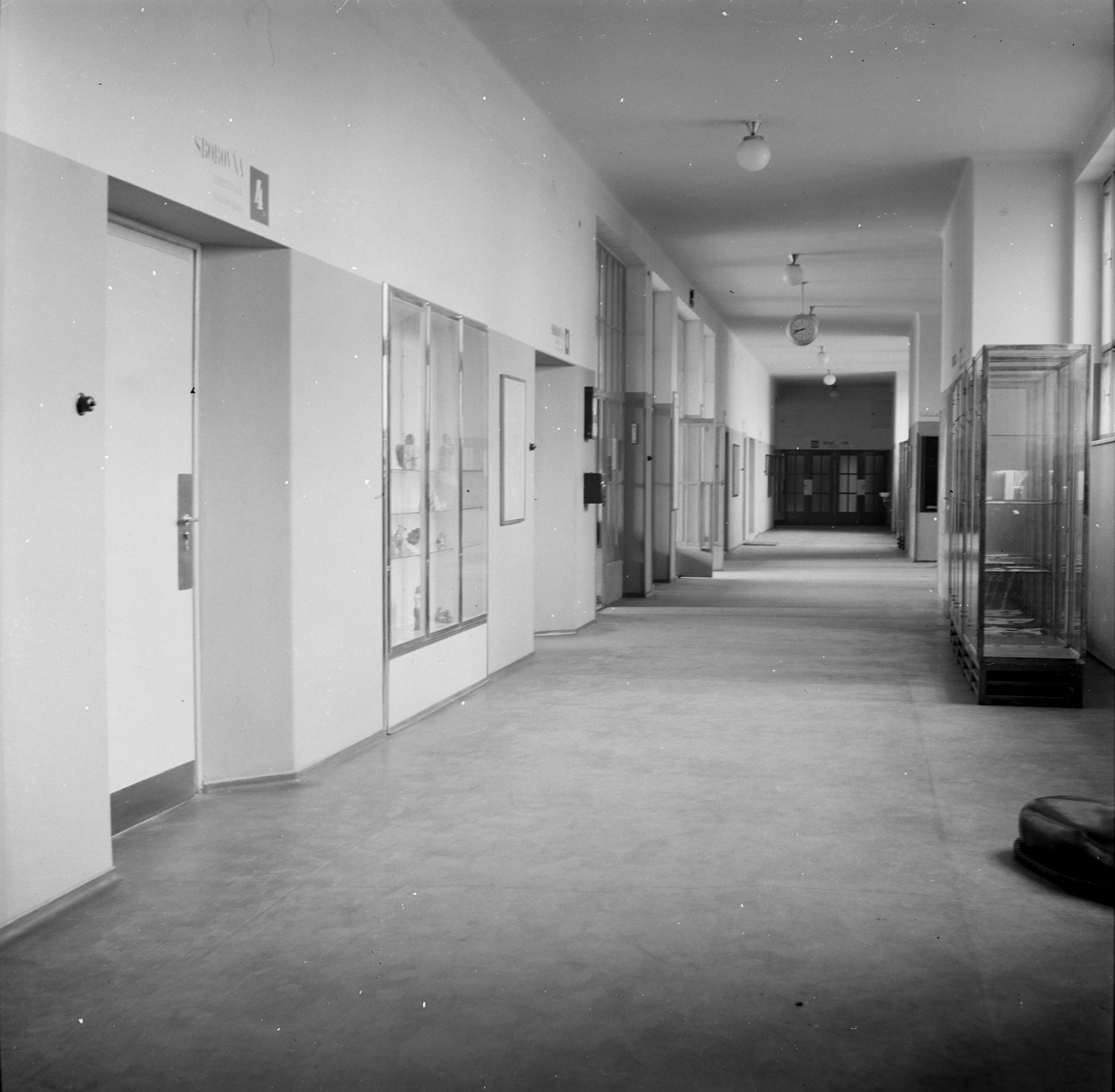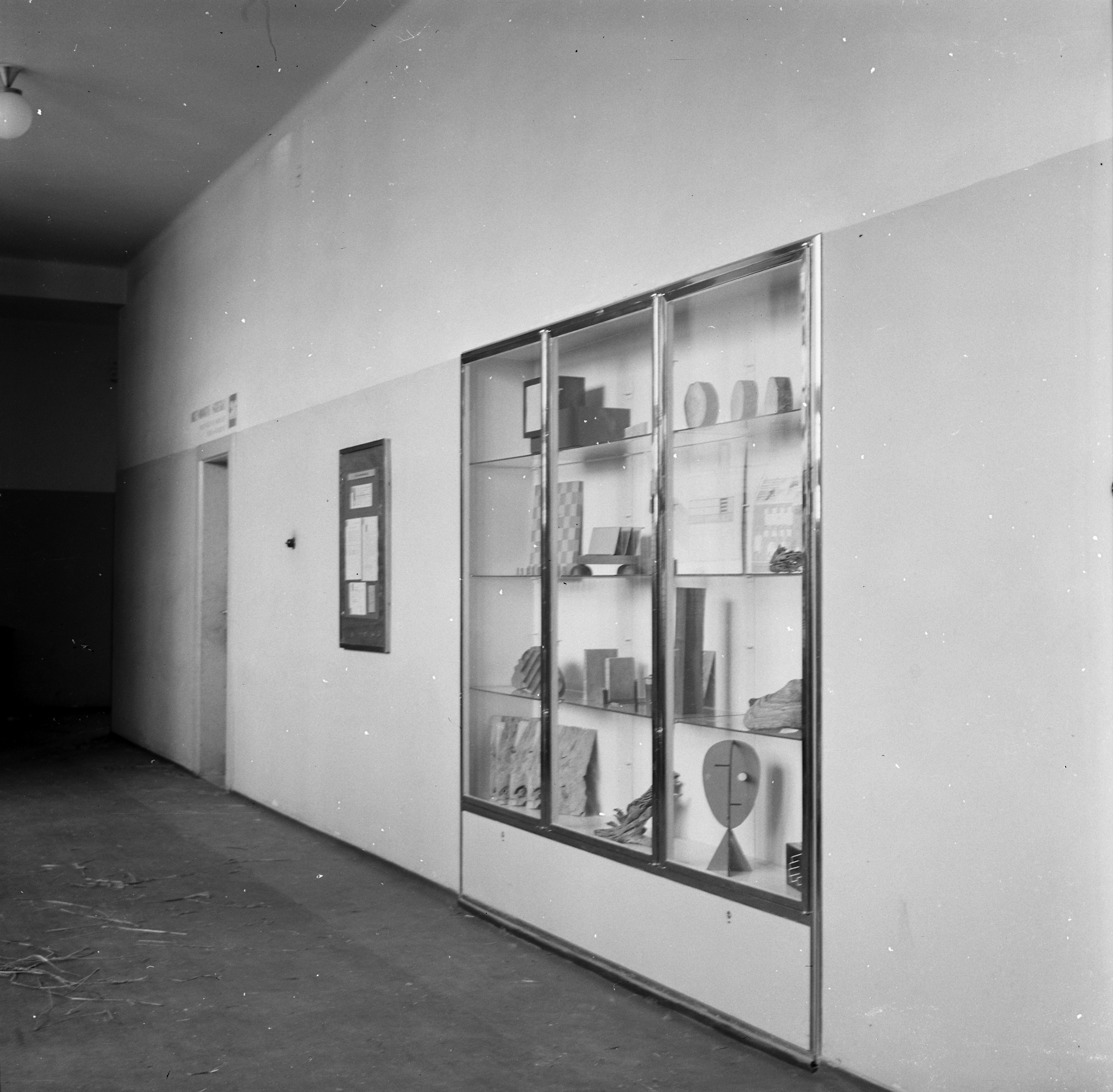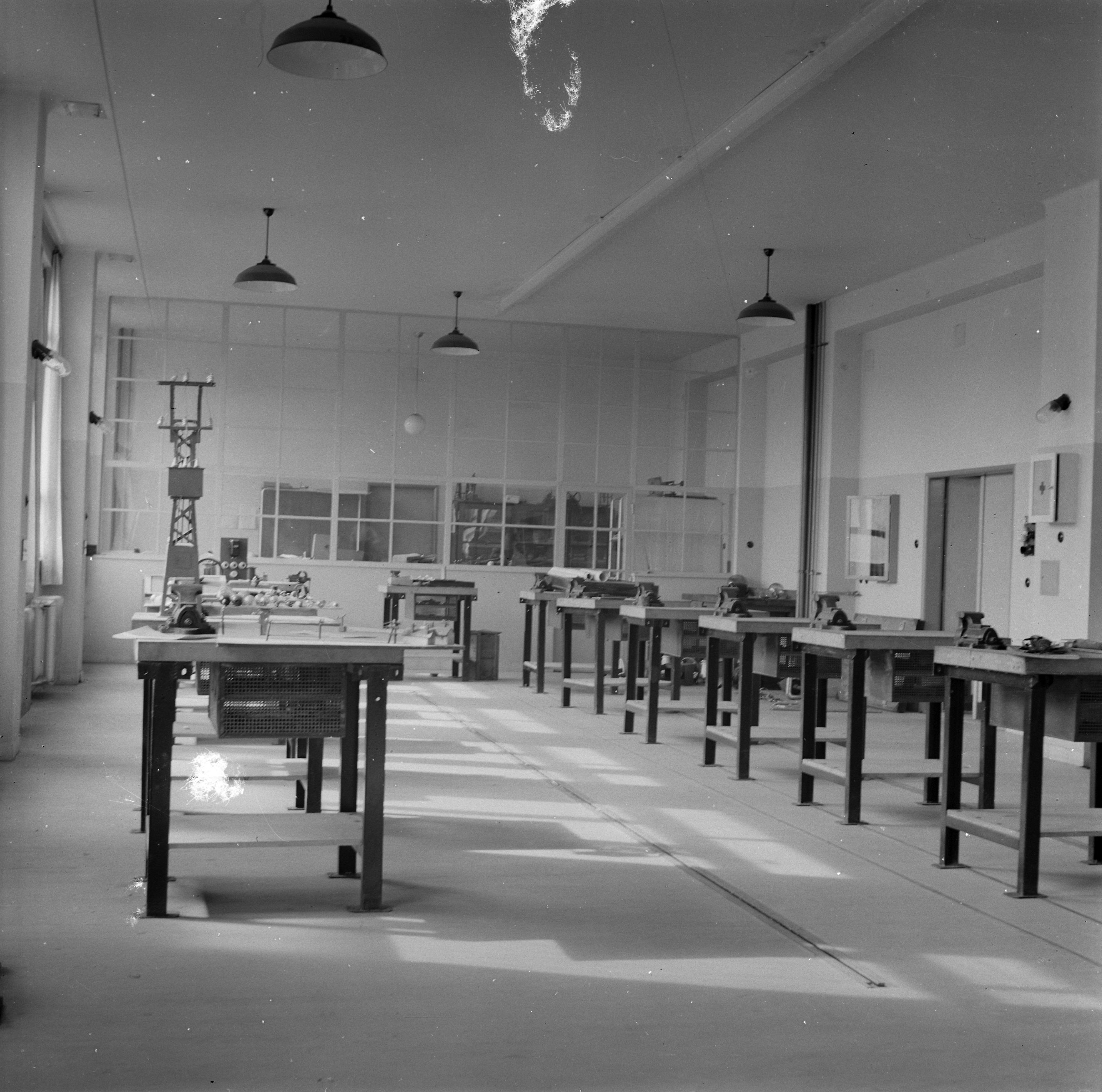 The School of Applied Arts was founded in Bratislava in 1928, inspired by Bauhaus in Germany. It has been formed as an integral part of the Vocational Continued Education School and has gradually grown into a prominent avant-garde arts school. Its aim was technical and artistic advancement of the local industrial trade. Architects Jiri Grossmann and Alois Balan designed for the school an extensive multi-wing facility. The layout is designed around a building core with the main entrance, completed as phase one. It is symmetrical along the main entrance axis and divided into two sectors. The rest of the wings added later are also two-aisle ones with long hallways. Washrooms and staircases are located at the junction of building wings. Central part of the building is three-storey high, the rest has just two storeys. Poured concrete structure is complemented with brick wall infills and has a flat roof. The outside of the building reflected the setup inside: it is straightforward and almost sombre, with wide industrial-type window openings.
Bibliography:
BALÁN, Alois - GROSSMANN, Jiří: Soutěžný návrh učňovské pokračovací školy v Bratislavě. Časopis čsl. architektů, 25, 1926, č. 12, s. 185-187, 189-191.
Spis pamätný k slávnemu otvoreniu budovy učňovských škôl v Bratislave. Bratislava, Slovenská kníhtlač 1930.
HOŘEJŠ, Antonín: 10 roků architektonické práce A. Balána a J. Grossmanna. Bratislava, Slovenská grafia 1932. 52 s.
[Grossmann, J.]: Výstavba budovy učňovských škôl v Bratislave. Slovenský staviteľ 3, 1933, s. 62 a 64 – 68.
KUSÝ, Martin: Architektúra na Slovensku 1918 – 1945. Pallas, Bratislava, 1971, 186 s., tu s. 79 a 83.
ŠLACHTA, Štefan: Alojz Balán - Juraj Grossmann. Projekt 24, 1982, 4 – 5, s. 87 – 88.
FOLTYN, Ladislav: Slovenská architektúra česká avantgarda 1918 – 1939. Bratislava SAS 1993, 238 s., tu s. 89 – 92.
MORAVČÍKOVÁ, Henrieta: The Arts and Crafts School in Bratislava. A Slovak Alternative to the Bauhaus. DOCOMOMO Journal, 1999, 21, s. 50 – 54.
DULLA, Matúš – MORAVČÍKOVÁ, Henrieta: Architektúra Slovenska v 20. storočí. Bratislava, Slovart 2002. 512 s.