Church of the Elevation of the Holy Cross
current function
sacral
address
Daliborovo nám. 1, Bratislava
architects
Karfík Vladimír
builders
Arnošt Sehnal
project
1930

implementation
1931 – 1932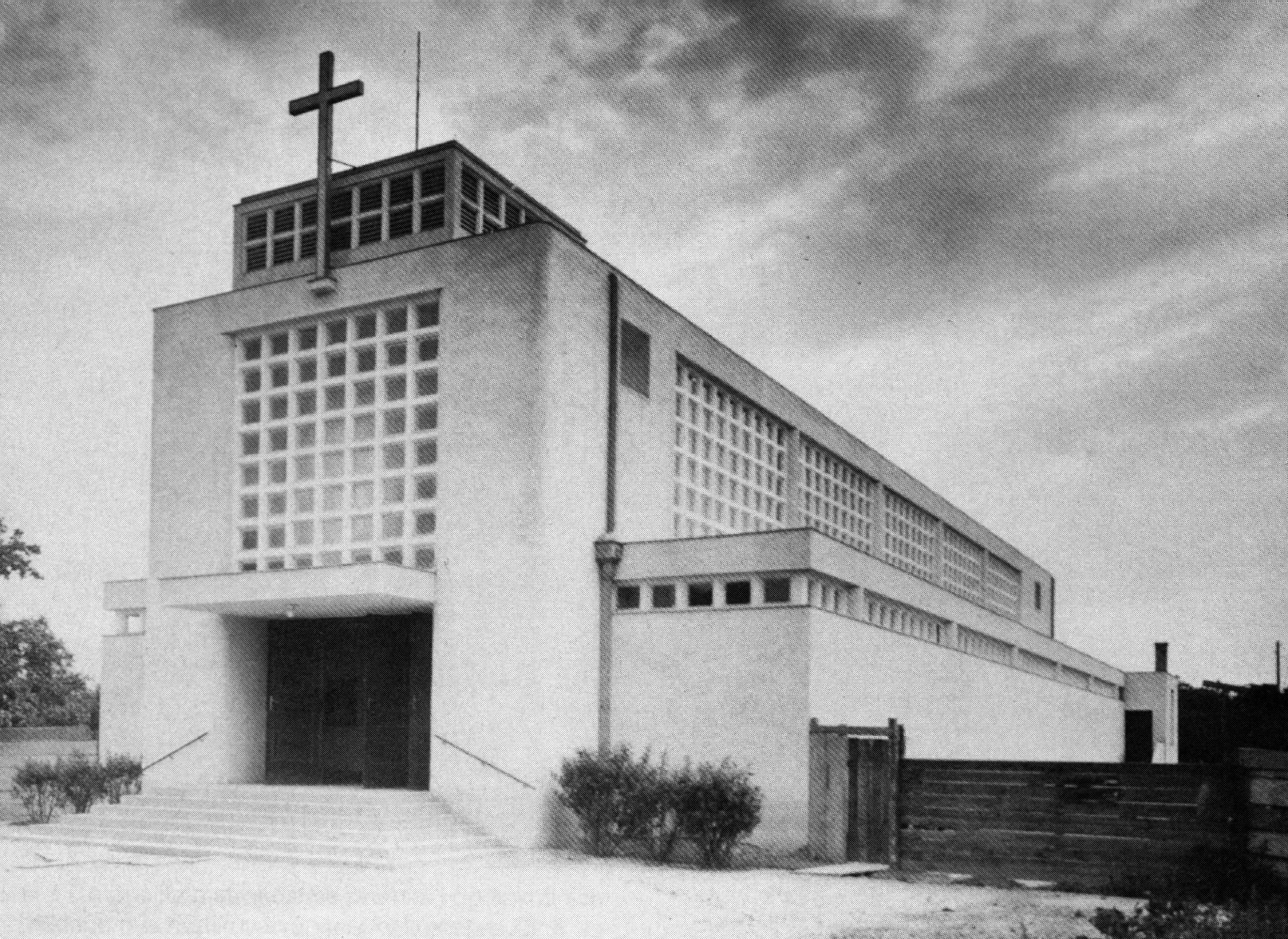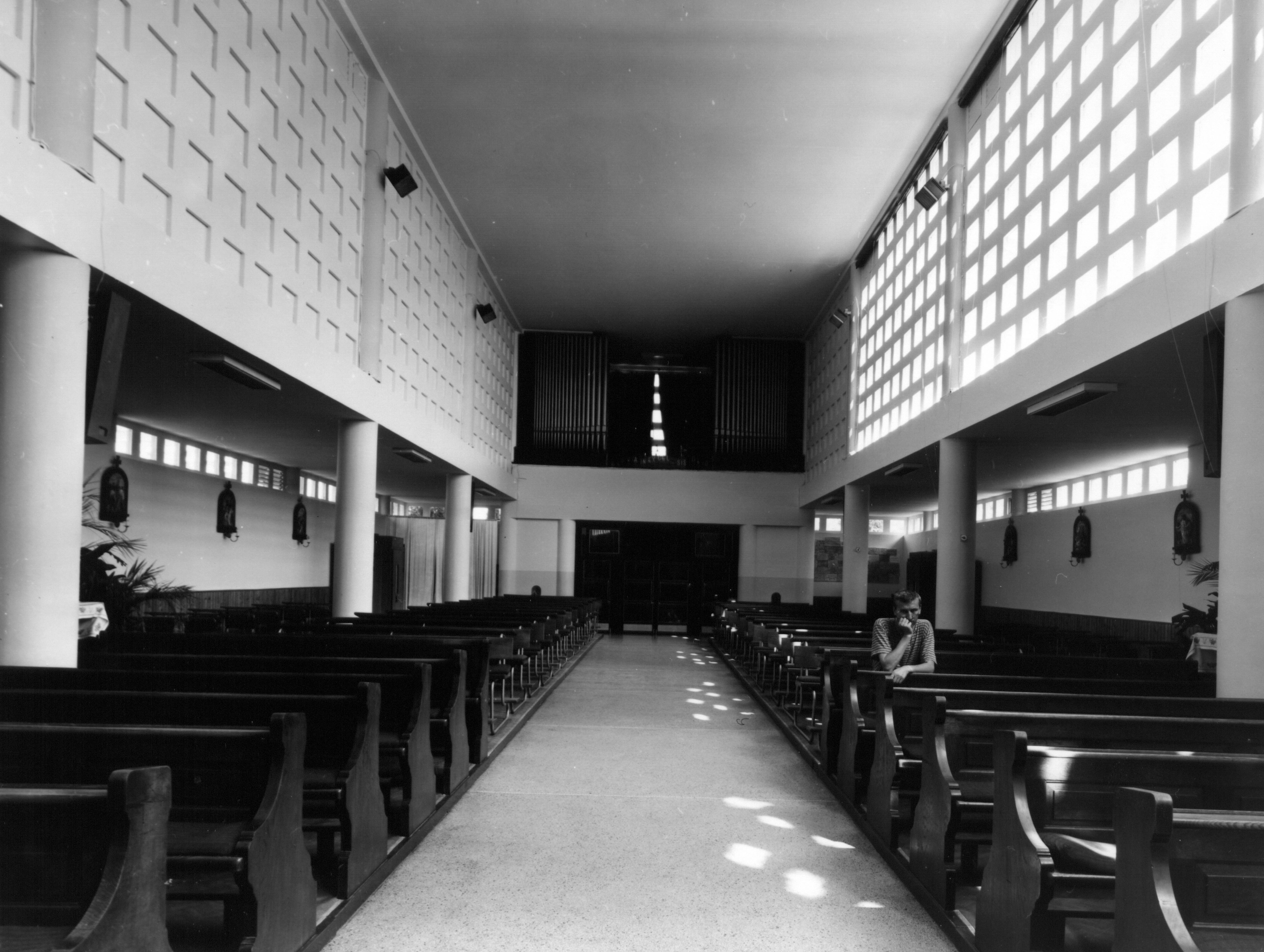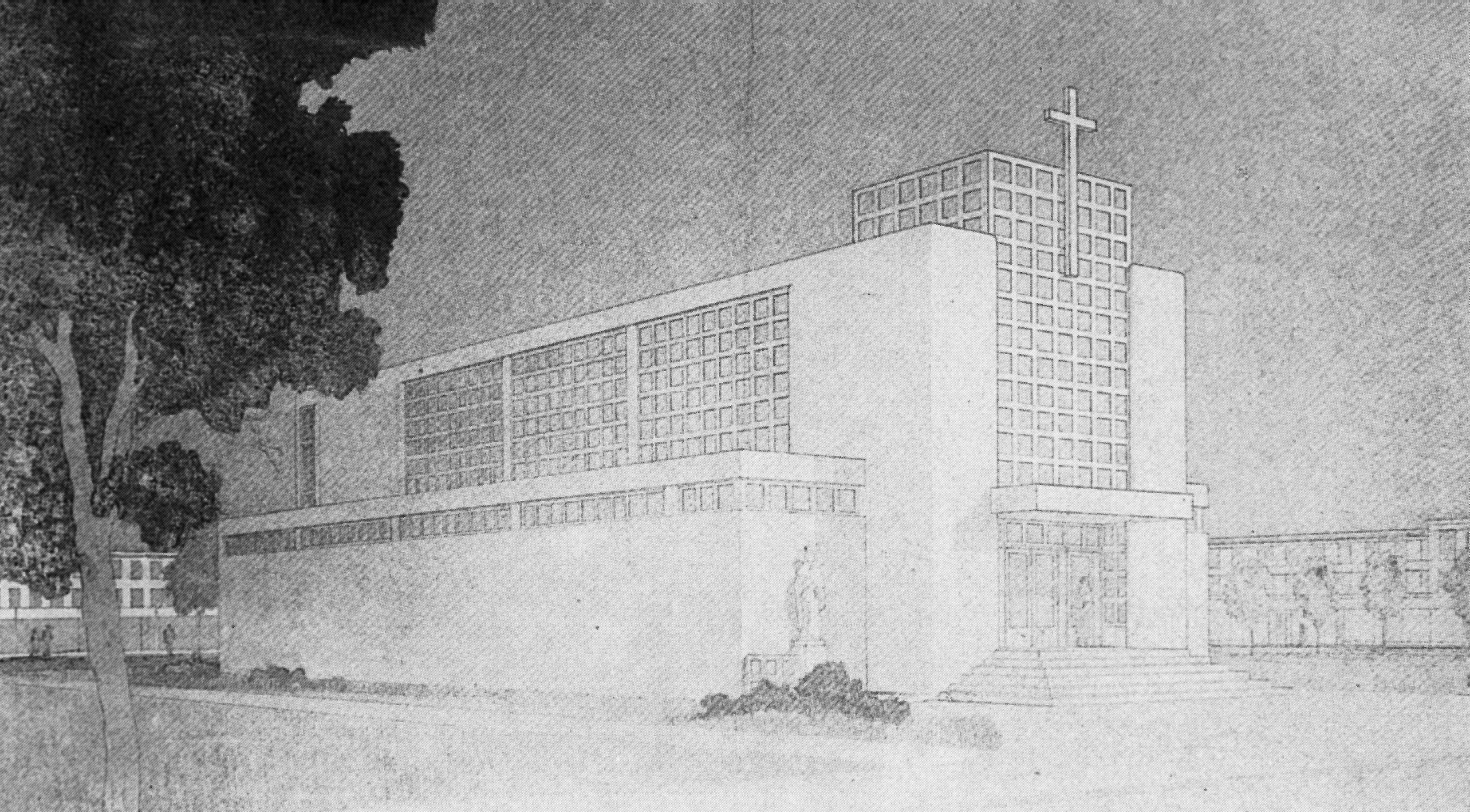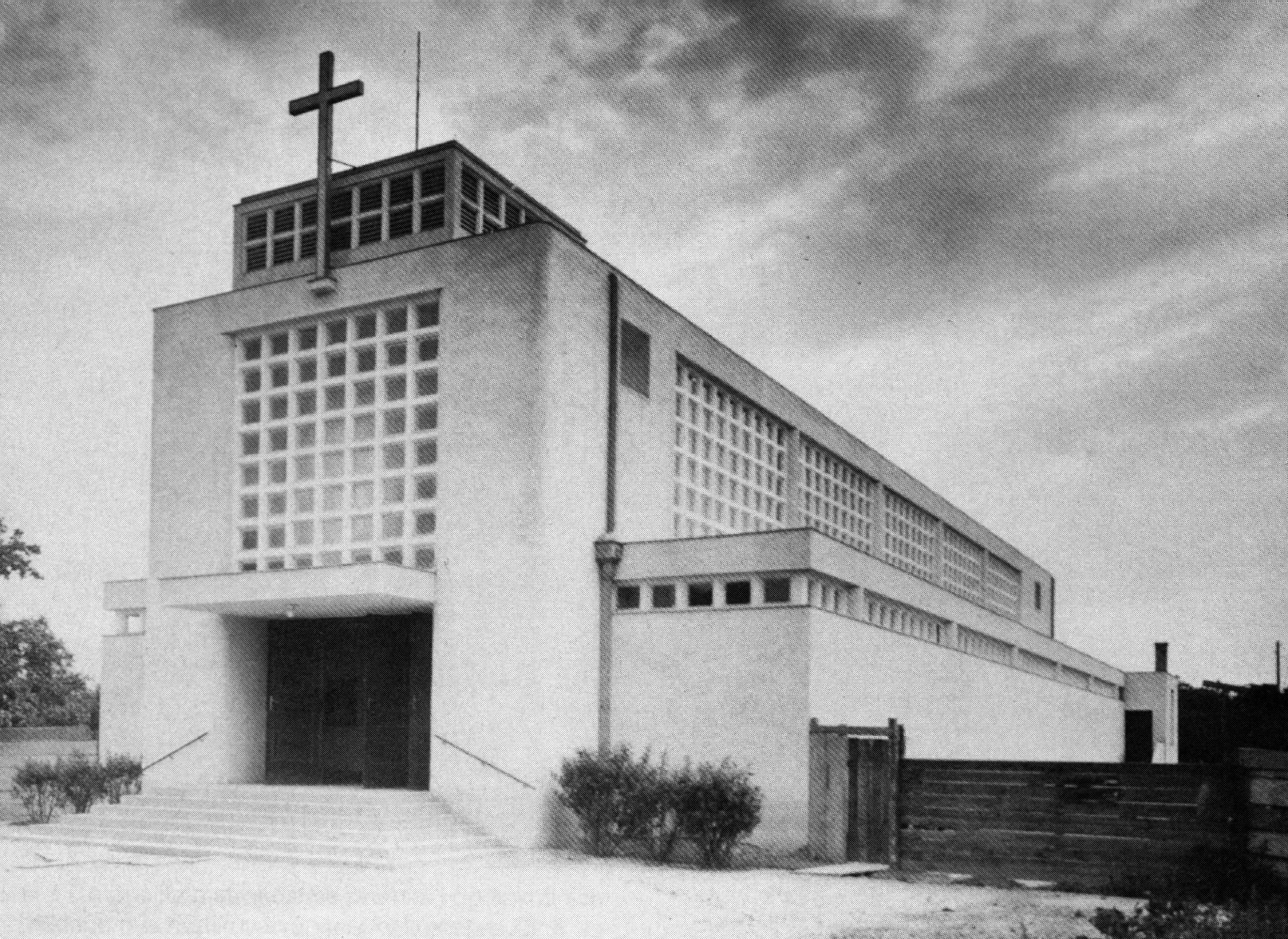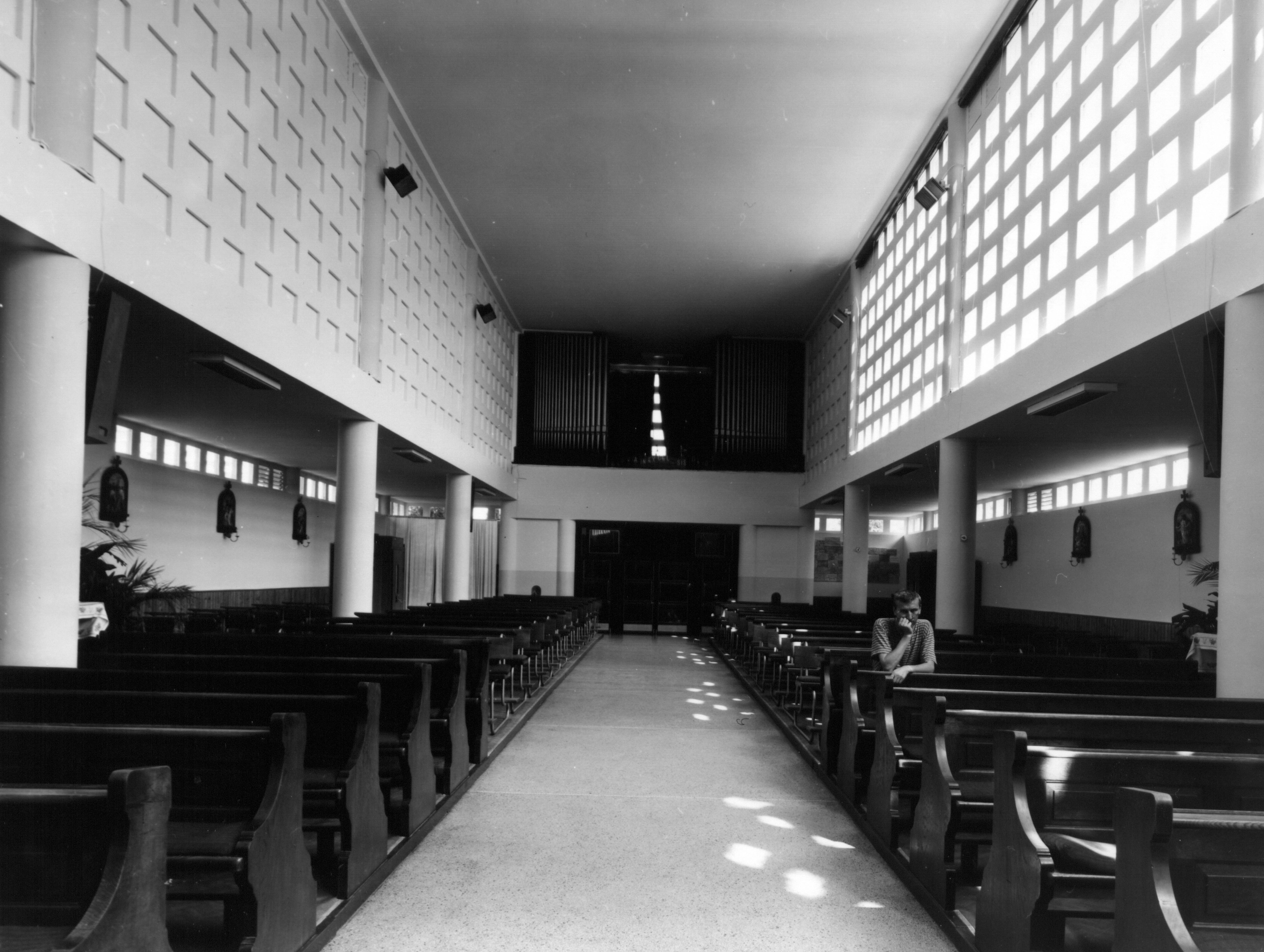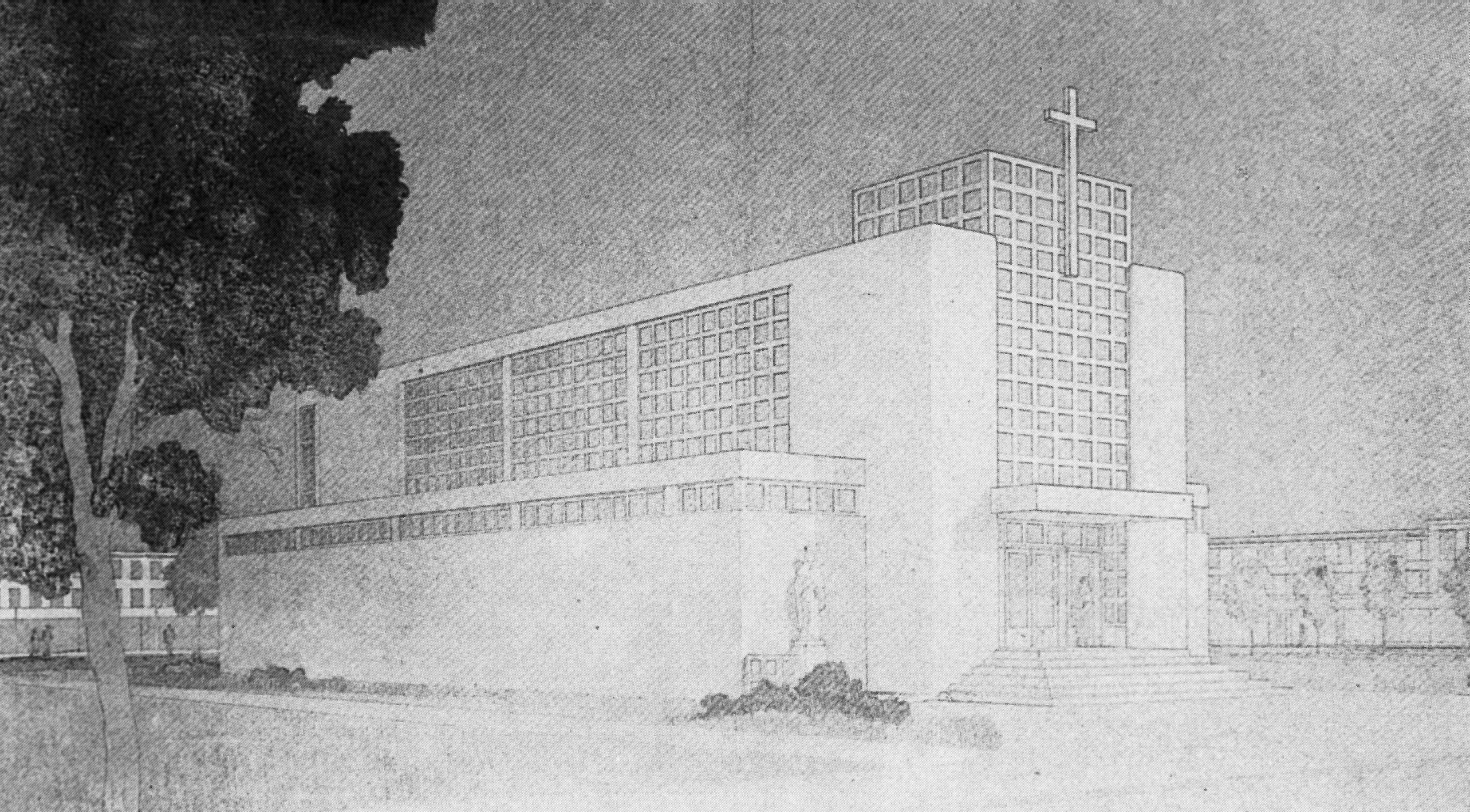 This Functionalist three-nave church is one of the very first buildings designed by Vladimír Karfík upon his return from an internship in the USA with Frank Lloyd Wright. It is constructed using the standardised building system used by the Baťa shoe company for factory buildings. The simple lengthwise triple nave has a basilica composition; above the entrance is a lower tower replacing the traditional campanile. A pyramidal skylight is placed in the flat roof above the location of the altar, allowing natural light to fall upon it. The entire design of the building is a reflection of the rationalist spirit of "Baťa" or "Zlín" architecture, with the clearly evident ideas of standardisation and architectural mass production. The main nave has a module of pillars of 6 x 8 metres, the side naves have a width of 3 metres. Included in the building is the parish office and the flat of the caretaker/verger. One of the very few original buildings to survive from the old village of Petržalka, it now stands amid the later high-rise housing estate of the same name.
Bibliography:
ŠLACHTA, Štefan: Pamiatky zlínskej architektúry. Projekt 32, 1990, 4, s. 11 – 13.
Vladimír Karfík – architekt 20. storočia. Katalóg výstavy. Ed. Štefan Šlachta. Bratislava, SAS 1992. 24 s.
NOVÁK, Pavel: Zlínská architektura 1900 - 1950. Zlín, Čas 1993. 320 s., tu s. 112 – 113.
KARFÍK, Vladimír: Architekt si spomína. Bratislava, SAS 1993. 330 s.
ŠLACHTA, Štefan: Rímskokatolícky kostol v Petržalke. Architektúra & urbanizmus 29, 1995, 1 – 2, s. 84 – 87.
Architektonické diela 20. storočia na Slovensku – Bratislava. Architektúra & urbanizmus 31, 1997, 2 – 3, s. XL.
DULLA, Matúš – MORAVČÍKOVÁ, Henrieta: Architektúra Slovenska v 20. storočí. Bratislava, Slovart 2002. 512 s, tu s. 119, 359.
SLABEYOVÁ, Michaela: Architekt Vladimír Karfík – symbol modernej československej architektúry. Architektúra & urbanizmus 42, 2008, 1 – 2, s. 71 – 99.