Elementary and secondary grammar schools at Ceska St.
current function
science and education
address
Česká 5 a 10, Bratislava
architects
Seifert Karel, Smetana Pavel
project
1927

implementation
1929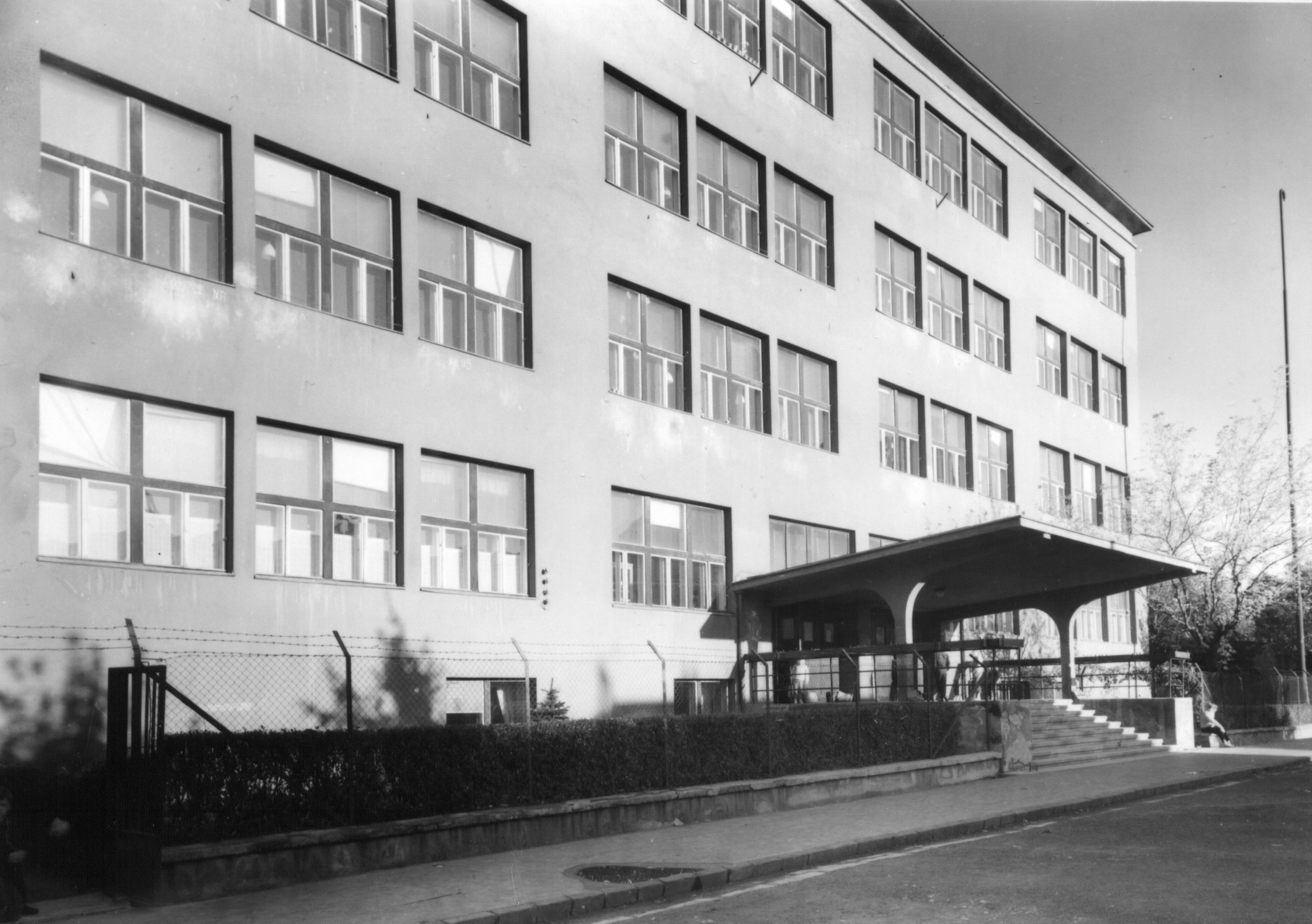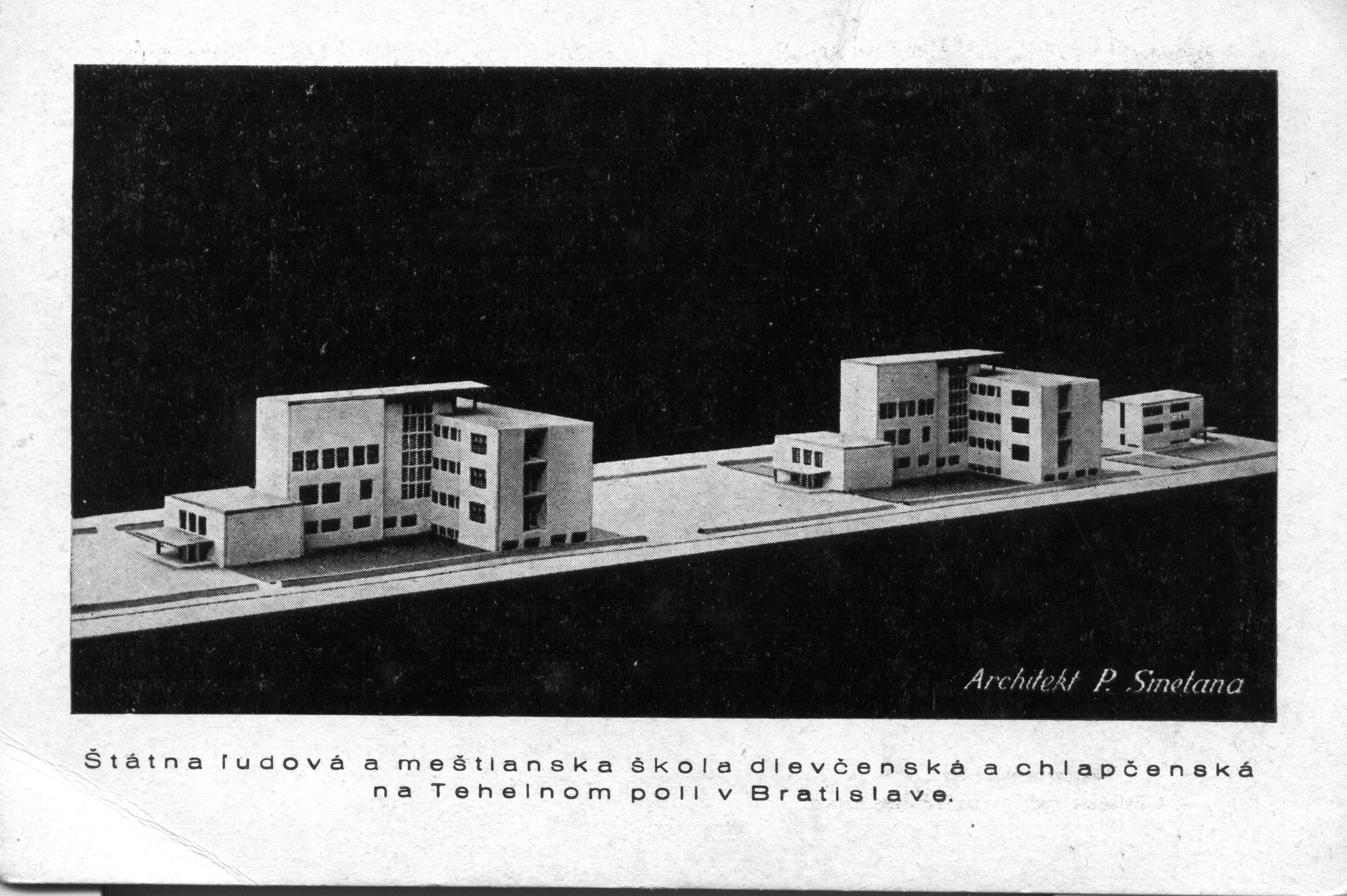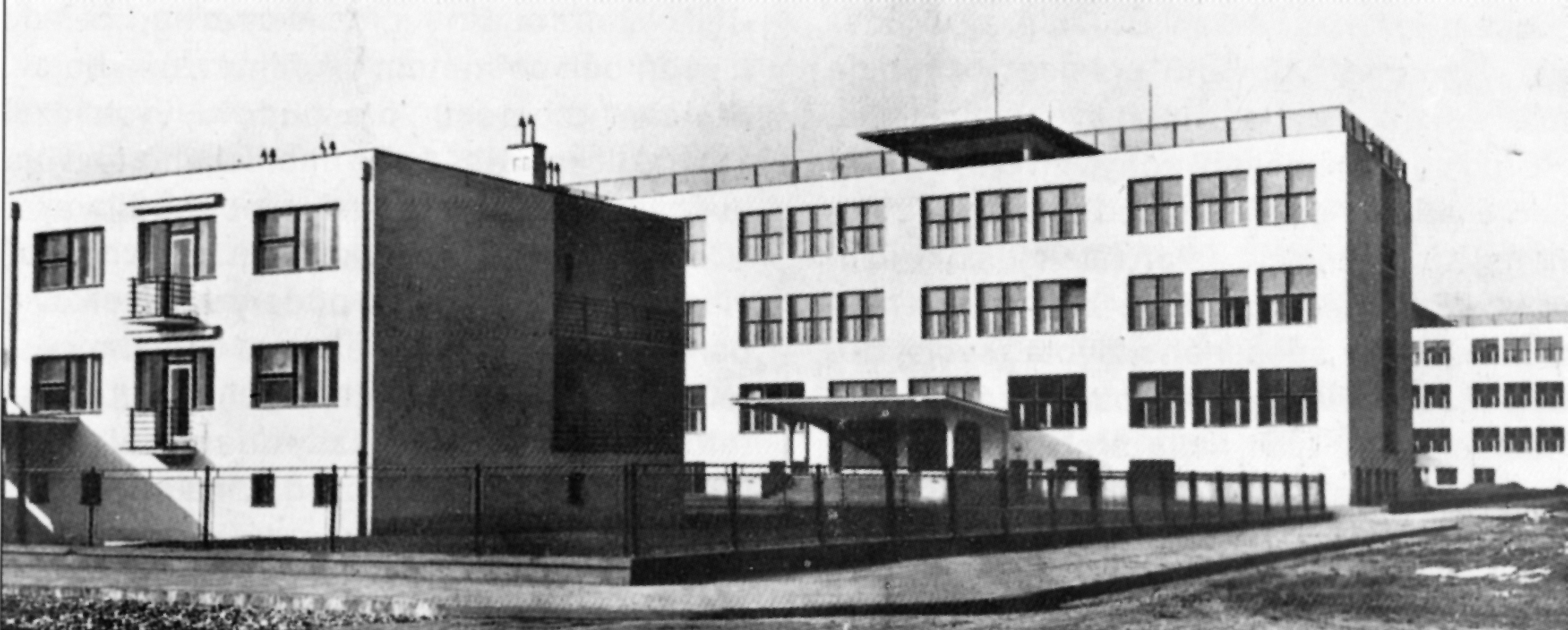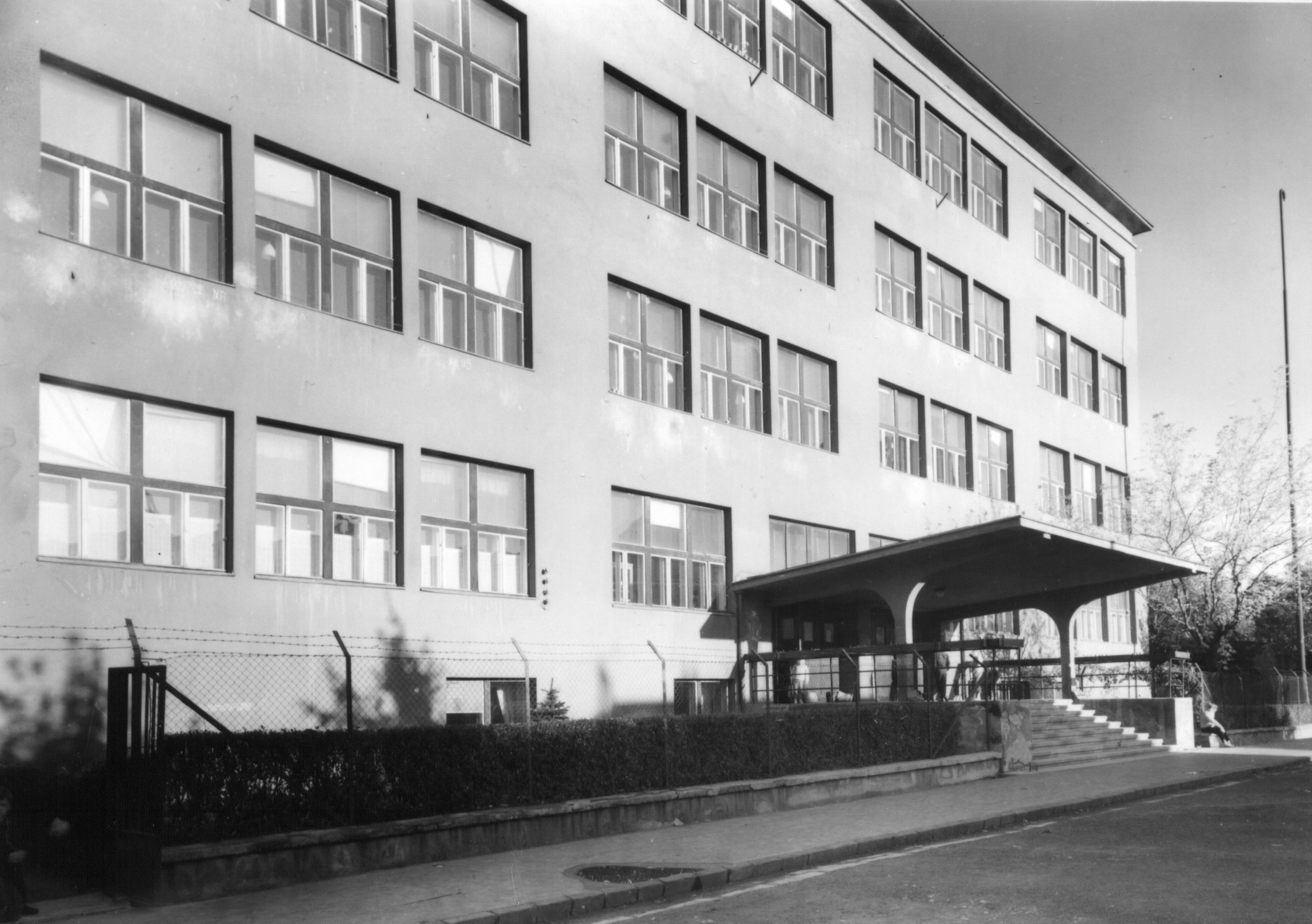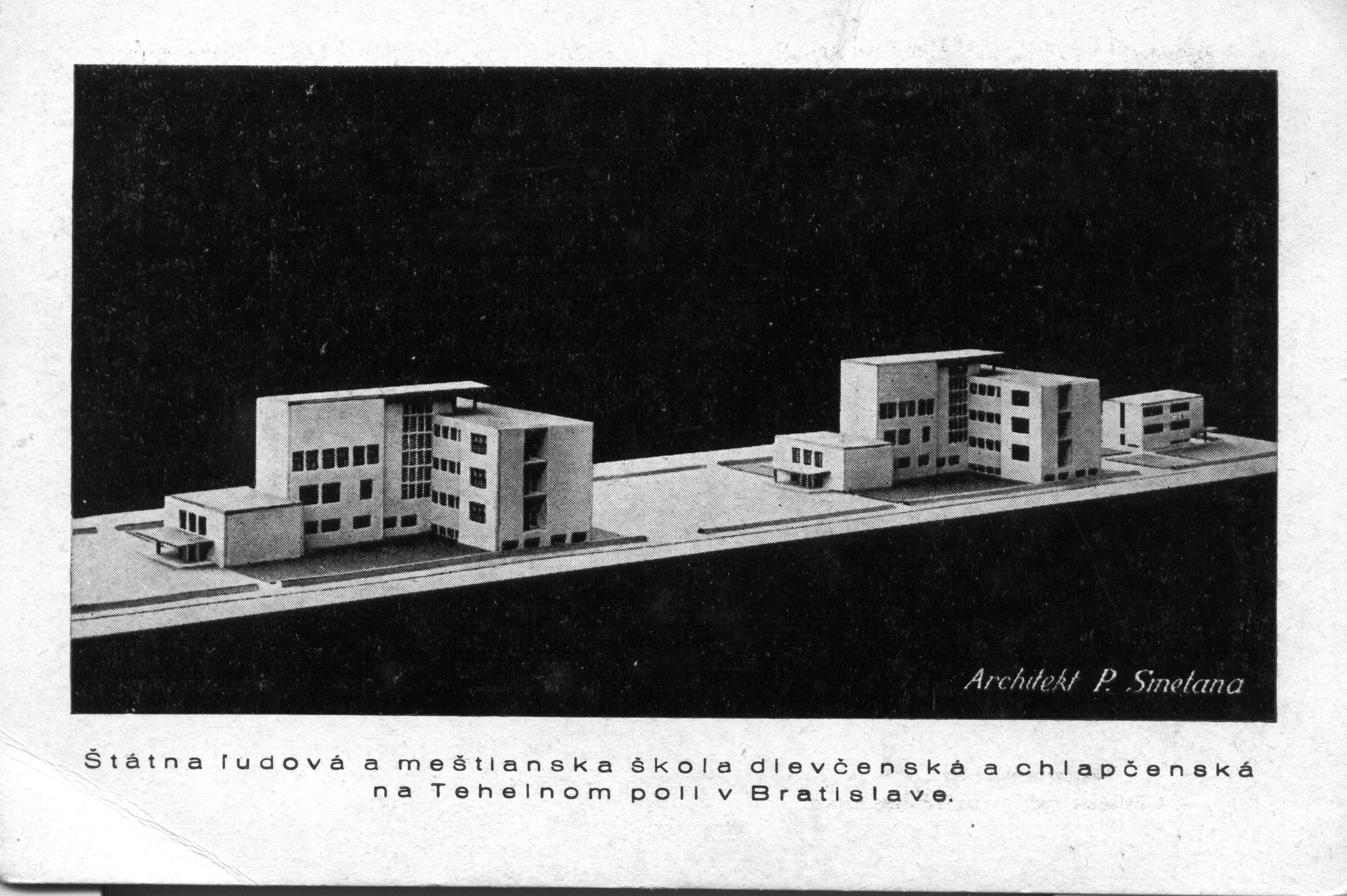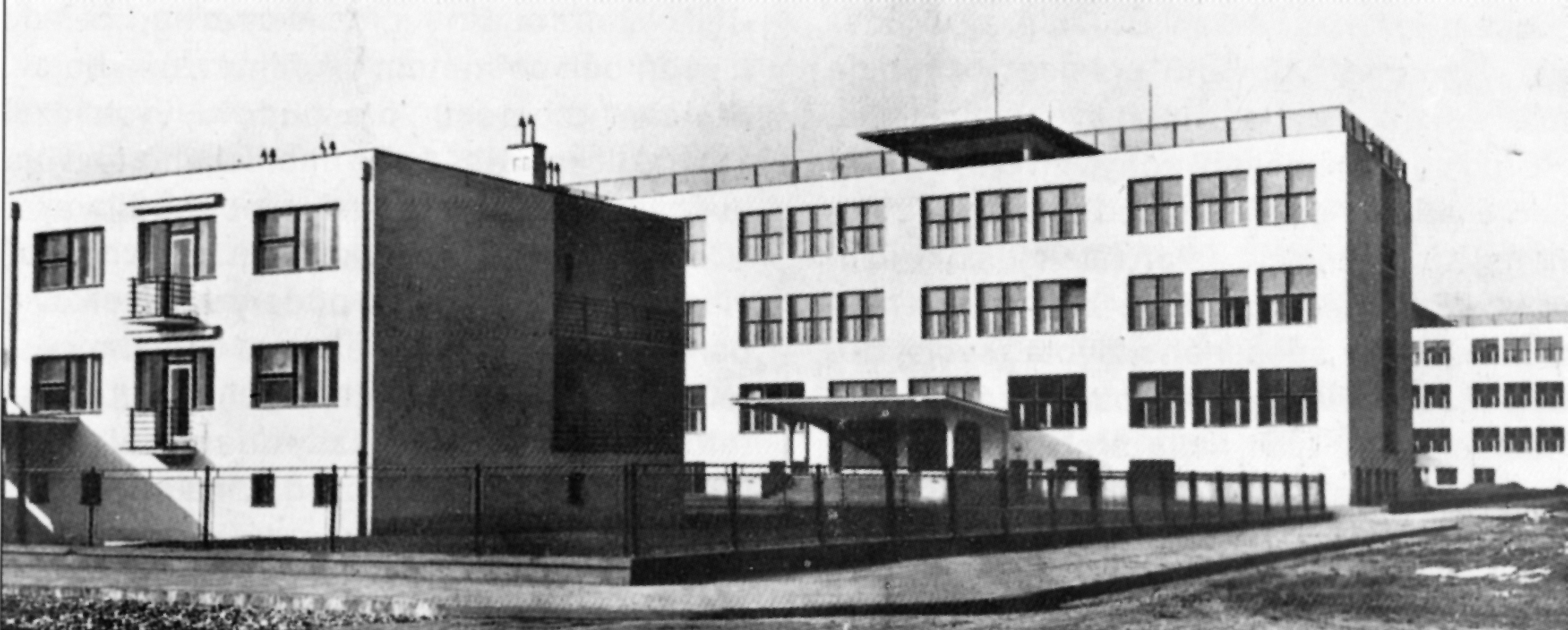 The design by Seifert and Smetana came out as a winner in an architectural competition attended by a number of prominent architects, including Josef Marek or A. Balan with J. Grossmann. It is one of the early examples of successful application of a functionalist principle of a pavilion-type building cluster. The complex consists of two identical buildings – the girl's school and the boy's school arranged in a line, plus a mansion lodging the directors of both schools. The schools and the mansion are all three-storey high. Each school is based on a T-shape floor plan. The main section, which is symmetrical along the main entrance axis, has a three-aisle layout (classrooms, hallway, dressing rooms). It is connected with a single-aisle part with a gym and a drawing room, shifted in half-a-storey.Both wings are joined through an enclosed two-flight staircase. The director's mansion is a simple rectangular building with a flat roof. Traditional spacing of the interior is based on a perpendicular scheme. Buildings of this school complex were designed in a simple functionalist form. Rooftop terraces and their covering, canopies over the entrances, the system of loggias, circular windows as well as extensive glass block sections are drawing on the Bauhaus aesthetics.
Bibliography:
Stavba 6, 1927 – 1928, s. 81.
Foltyn, Ladislav Slovenská architektúra 1918 – 1938 a česká avantgarda. Bratislava, SAS 1993.
Šlapeta, Vladimír: Českí architekti na Slovensku 1918 – 1938. Projekt 22, 1980, 8, s. 6 – 19.
Dulla, Matúš – Moravčíková, Henrieta: Architektúra Slovenska v 20. storočí. Bratislava, Slovart 2002, 512 s., tu s. 113, 344.