2021-02-18
The publication presents a comprehensive analysis of urban planning in Bratislava as an example of a city formed in a decisive way by the ideas of the 20th century. Two thirds of the current area of Bratislava was built according to the principles of modern architecture and urbanism. At the same time, however, many of the urban and architectural concepts influenced urban fabric paradoxically not in the sense, but rather against the meaning of their original intention. The reason for the difference between the plan and implementation was the breaks in social development, but also the differences in the perception of the city from the perspective of various professional or political representations. The authors of the book illustrate these processes with a unique analytical and graphical method of urban research on the example of selected situations in urban structures, which are of fundamental importance for the creation of the overall image of the city into its current form. written by: OA oddelenie architektúry graphic design: David Kalata, Magdalena Scheryová photographs: Olja Triaška Stefanovič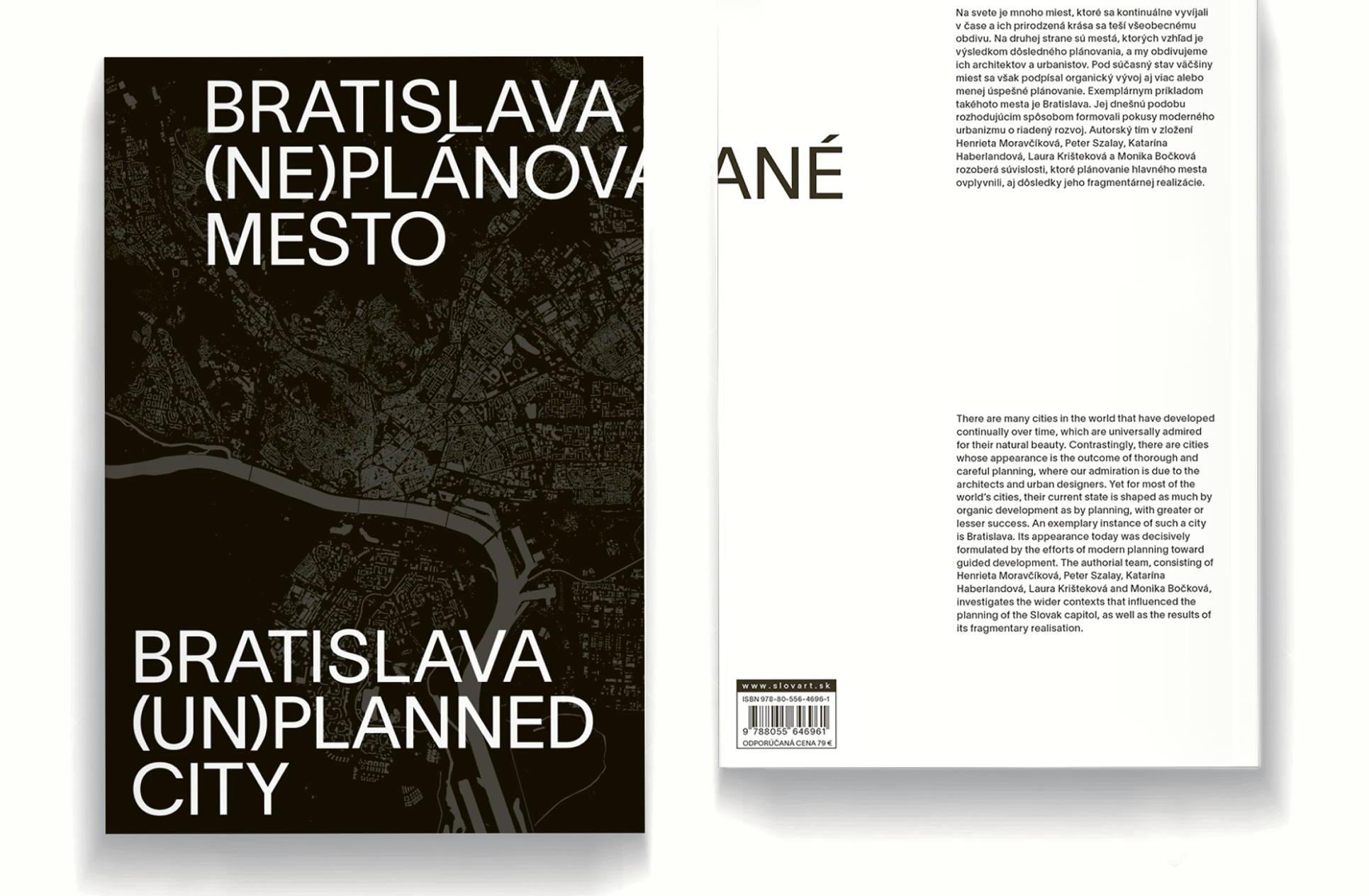 2020-10-14
Due to the restrictions related to the COVID-19 pandemic, the contributions will be published online on the conference page (UN)PLANNED CITY Bratislava has been formed by the ideas of Modernism. More than two thirds of its current area has been built in the course of the past one hundred years based on modern architectural and urban planning principles. However, these concepts have only been implemented to a limited extent or in a manner that differed from the authors' intentions. To a great extent, the reasons for this discrepancy between planning and implementation lie in the social and political changes which the city faced in the past century, as well as in the conflicts of interest of local actors and state administrations and their ideas regarding the forming of the city as national or regional center. The example of the planning and development of Bratislava in the past century is not unique in the European context. On the contrary, to a certain extent it can serve as a model example of the transformation of new centers of successor countries of the former Habsburg monarchy, as well as other European cities. The aim of the international conference entitled (Un)Planned City is to...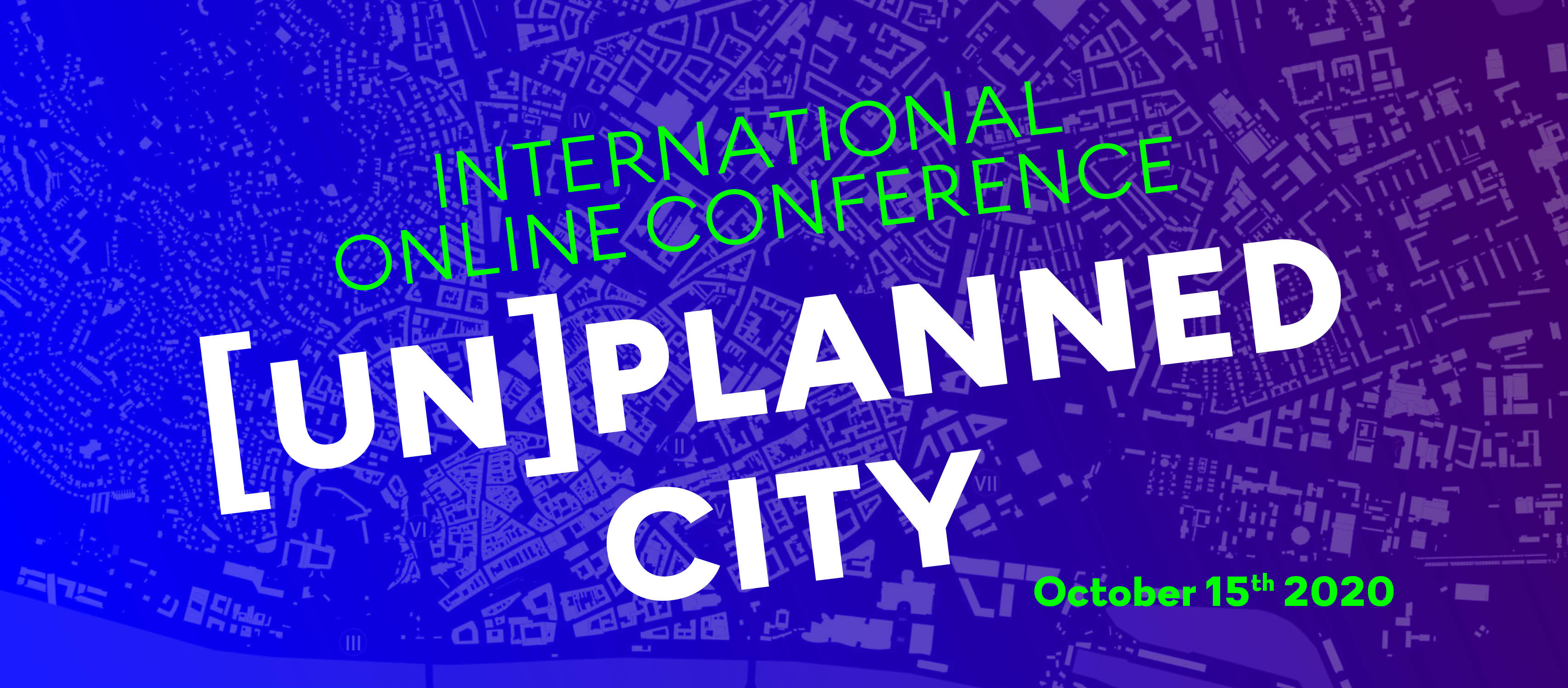 2020-09-30
In recent months, we have been working intensively on a new, more attractive form of the popular online database of modern architecture in Slovakia. The result is an attractive visual form, which is the work of graphic designer Ľubica Segečová and a user-friendly environment, which is the result of the work of lab.SNG. The modified database enables to obtain the information not only about the most important works of Slovak architecture, but also about new research results, current projects and publications of the Department of Architecture of the Institute of History of the Slovak Academy of Sciences. It thus represents a unique tool for communicating the results of academic research to the general public.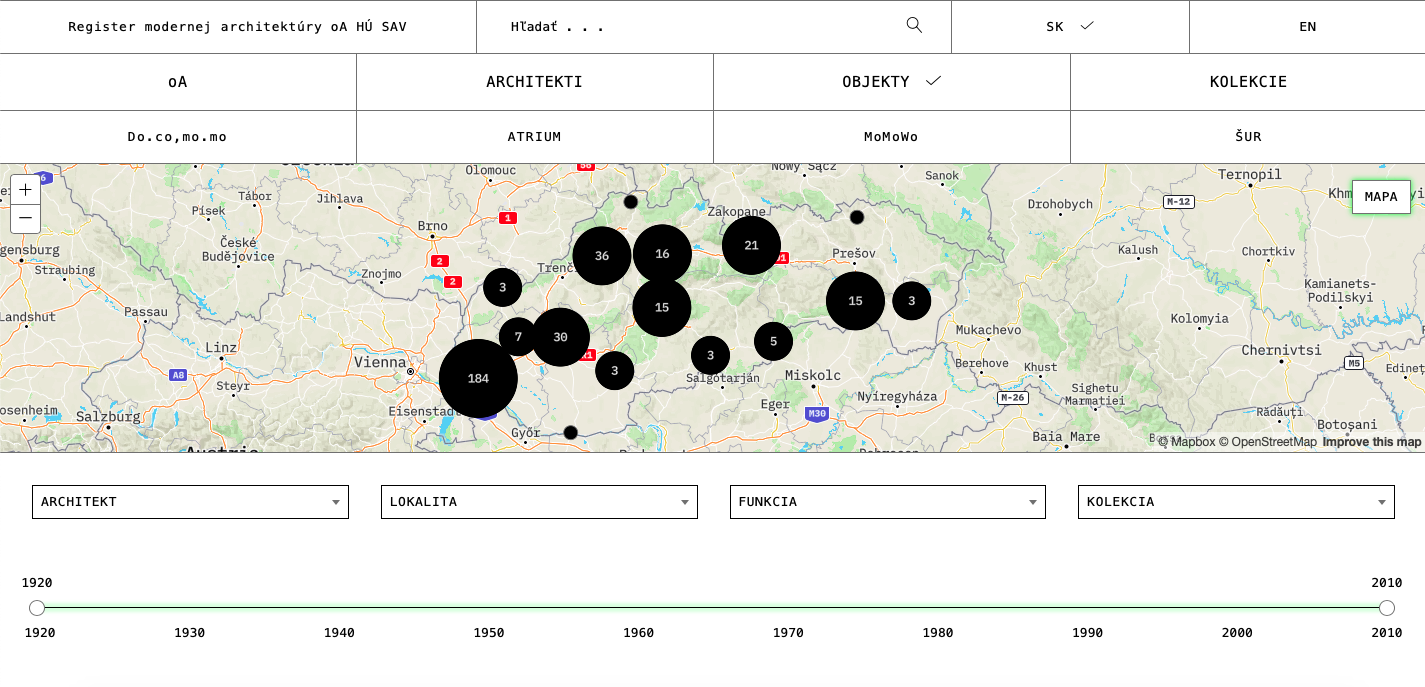 2020-09-25
New Slovak Architecture Yearbook from Slovart publishing house is available in retail stores. The works included in the third edition of the yearbook are the selection of the best architectural realisations of 2018 and 2019. Two introductory studies critically reflect the Slovak architectural scene from a domestic and foreign perspective. The yearbook also includes a list of prizes, competitions, exhibitions, and books from the current period. The book will be presented on October 28, 2020 at 18:00 as a part of the festival Days of Architecture and Design, which will be available online on facebook and the organizer's website.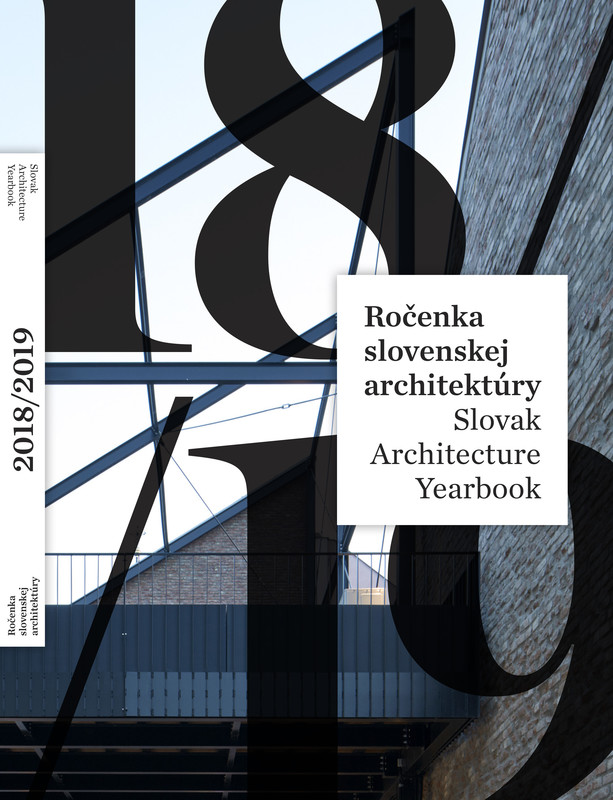 2020-09-04
Spoločnosť Immocap uverejnila na svojej stránke aj vo viacerých médiách otvorený list, ktorý ako reakciu na list organizácie DOCOMOMO Slovakia adresovala ministerke kultúry, primátorovi Bratislavy a starostovi mestskej časti Bratislava – Nové mesto. Pán Ing. Martin Šramko, predseda predstavenstva Immocap Group, a.s., vo svojej reakcii okrem spomenutého otvoreného listu DOCOMOMO komentuje aj odborné aktivity tejto organizácie a architektonické hodnoty budovy Istropolis. Keďže vo viacerých tvrdeniach nevychádza z aktuálnych informácií a znevažuje odbornú spôsobilosť členov a členiek tejto organizácie aj predmetné architektonické dielo, dovoľujeme si v tejto veci poskytnúť relevantné stanovisko a uviesť fakty na pravú mieru. DOCOMOMO (Documentation and conservation of buildings, sites and neighbourhoods of the Modern Movement) je medzinárodná odborná organizácia so sídlom na Technickej univerzite v Lisabone. Jej  členmi je v súčasnosti 71 krajín a združuje popredných architektov a architektky, historikov a historičky architektúry z celého sveta, ale aj univerzity, odborné spolky či profesionálne združenia. Cieľom tejto organizácie je výskum, dokumentácia a ochrana architektúry moderného hnutia, ako aj rozširovanie poznania o možnostiach jeho ochrany a obnovy. Slovensko patrí k zakladajúcim členom tejto renomovanej celosvetovej inštitúcie. Slovenská pracovná skupina DOCOMOMO je riadnym členom DOCOMOMO International. Jej činnosť na Slovensku zastrešuje Spolok architektov Slovenska a je financovaná aj z...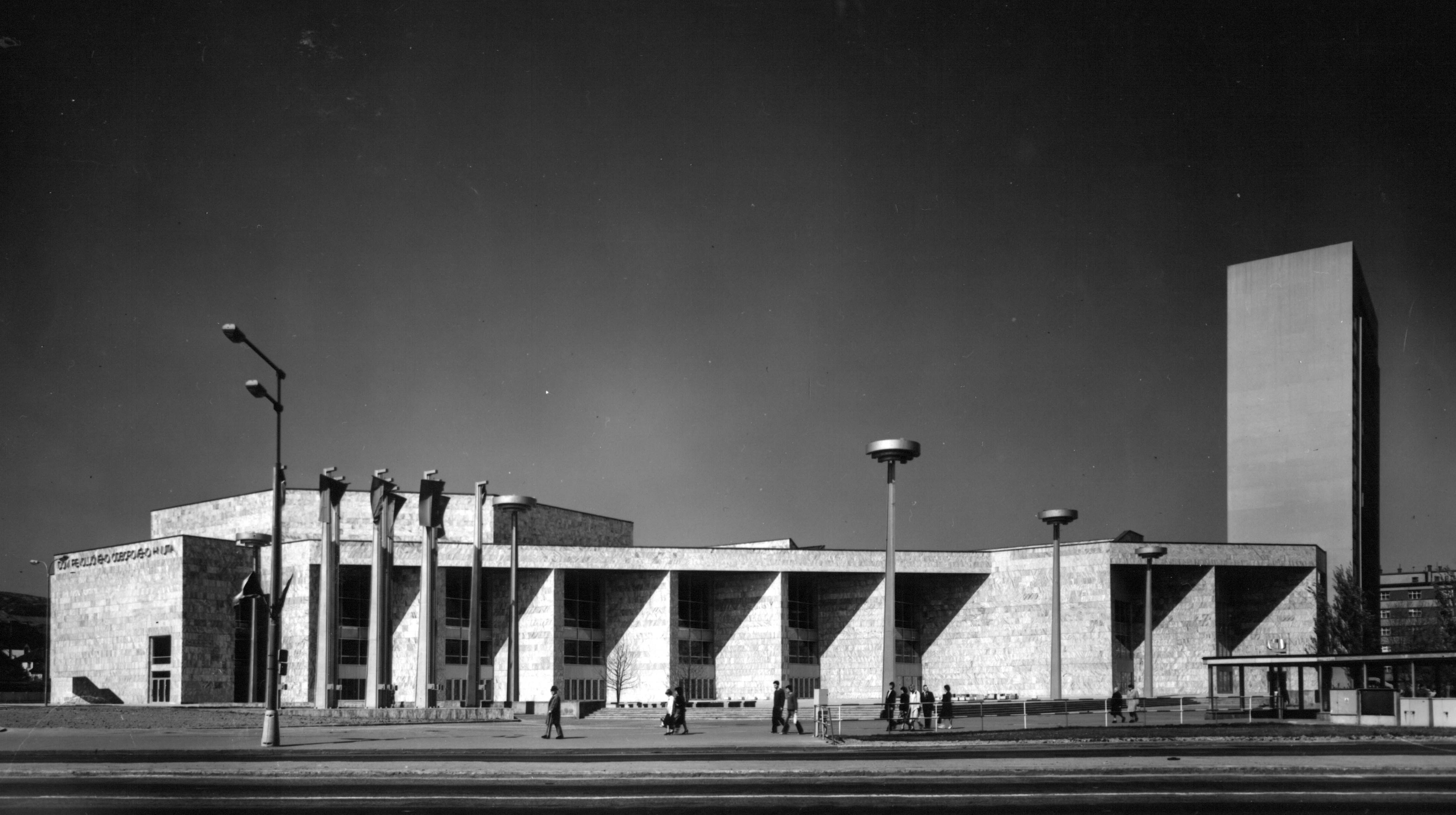 2020-07-01
A new issue of the journal ARCHITEKTÚRA & URBANIZMUS 1-2/2020 is available.  The present thematic issue forms a selection of contributions from the international conference (Un)Planned City, organised as a digital platform by the Department of Architecture at the Historical Institute of the Slovak Academy of Sciences (SAV) in the framework of research project APVV-16-0584 Unintentional City: Architectonic and Urbanistic Conceptions of the 19th and 20th Centuries in the Urban Structure of Bratislava. It forms a collection of scholarly texts investigating modern and contemporary strategies for city planning both from the perspective of historiography and from that of theoretical-critical investigations of architecture and urbanism.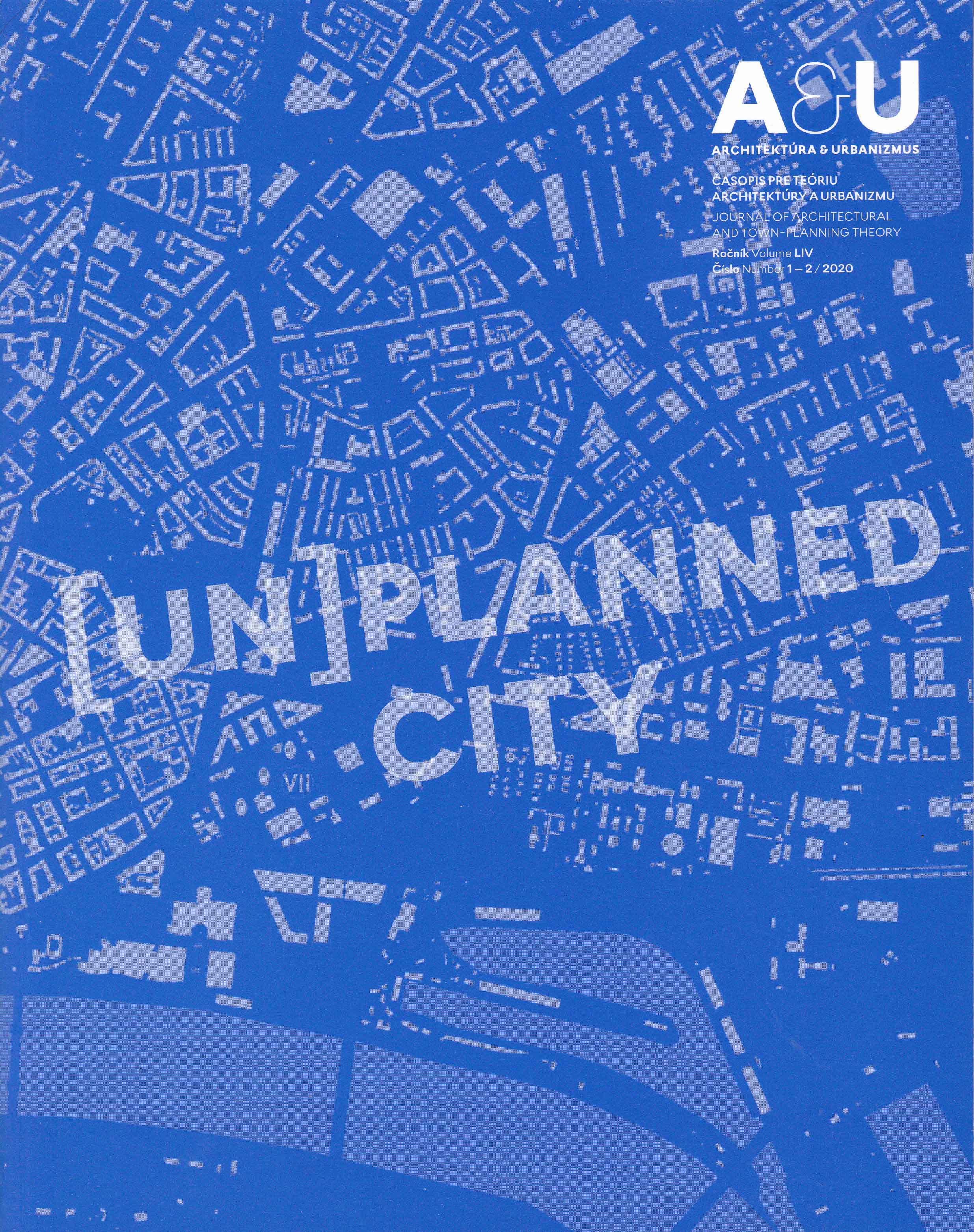 2019-04-09
V ostatných dňoch zaznamenala bratislavská verejnosť búranie sochárskeho objektu pred budovou bývalého Domu odborov. V súvislosti s nedávno ukončenou architektonickou súťažou na výstavbu v území, ktorej výsledky neboli doposiaľ zverejnené sa nás zmocňujú obavy nad budúcnosťou celého komplexu Domu odborov. Chceli by sme preto upozorniť na architektonické hodnoty a spoločenský význam tohto objektu. Dom odborov alebo Istropolis (pôvodný názov celého komplexu bol Dom odborov, techniky a kultúry) vznikal v dobe, keď Československo vynakladalo značné investície na výstavbu reprezentatívnych verejných budov a veľkých stavebných projektov. Pestovala sa kultúra veľkých politických a kultúrno-spoločenských podujatí ale aj podpora vedy, vzdelávania a vývoja vlastných technologických riešení. K tomu všetkému slúžili priestory komplexu Domu odborov. Súťaž na Dom odborov a techniky v Bratislave bola vypísaná na jeseň roku 1956. Zúčastnili sa jej v tom čase mladí architekti Ferdinand Konček, Iľja Skoček a Ľubomír Titl spoločne s kolegom Tiborom Gebauerom. Vypracovali viac návrhov a spomedzi dvadsiatich piatich súťažiacich získali tri najvyššie ocenenia. Súčasná podoba komplexu je však výsledkom dvadsaťpäťročného procesu kryštalizovania a viacerých etáp realizácie prebiehajúcich od roku 1968. Na projektovanie vplýval vývoj architektonického prejavu autorov, ako aj zmeny požiadaviek investora na náplň objektu, vývoj a zmena názorov na urbanistické riešenie územia a napokon aj vývoj...