'Bohuslav Brouk' department store
current function
trade and services
address
Námestie SNP 30, Bratislava
architects
Ludwig Christian
project
1935 – 1936

implementation
1936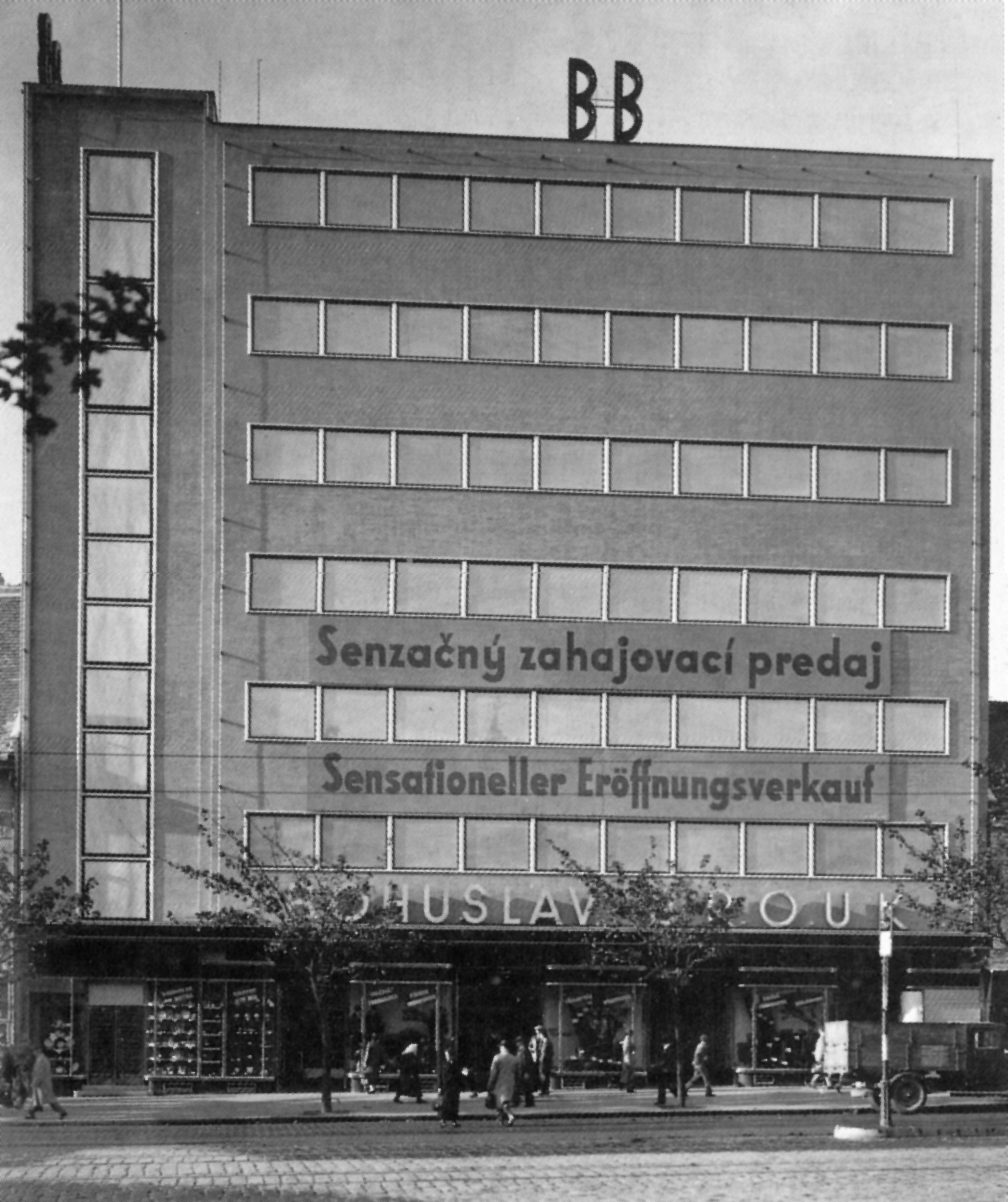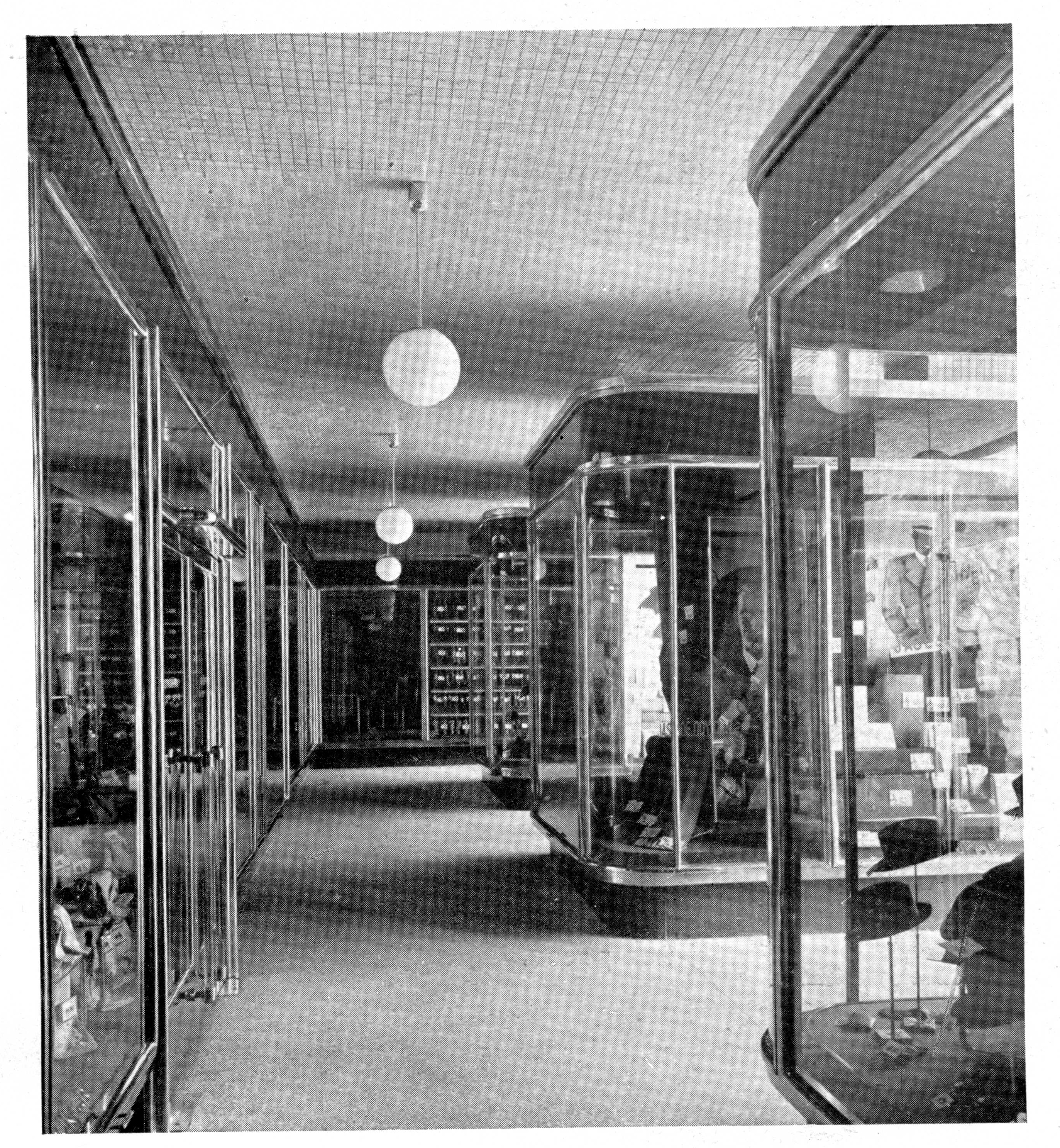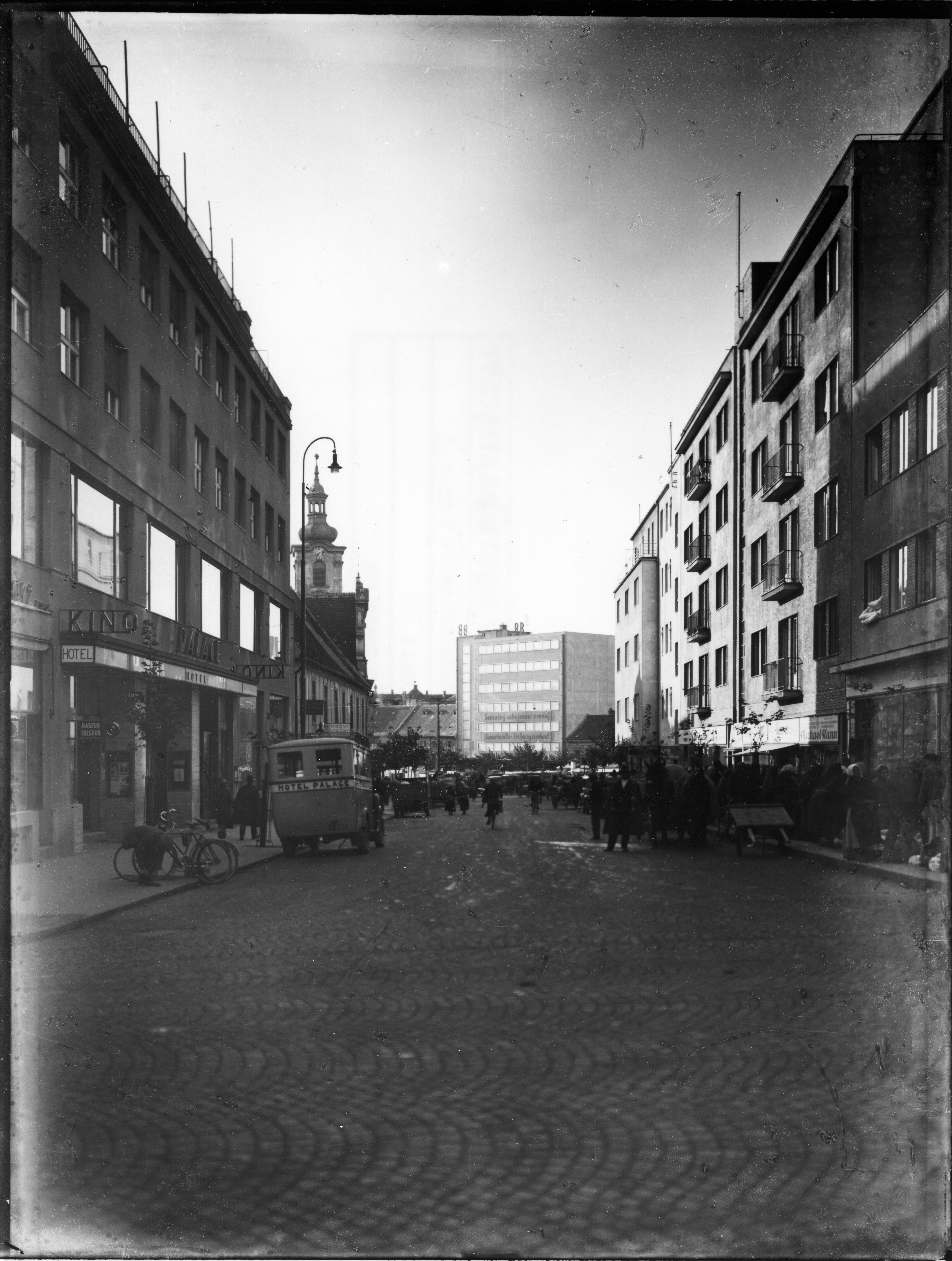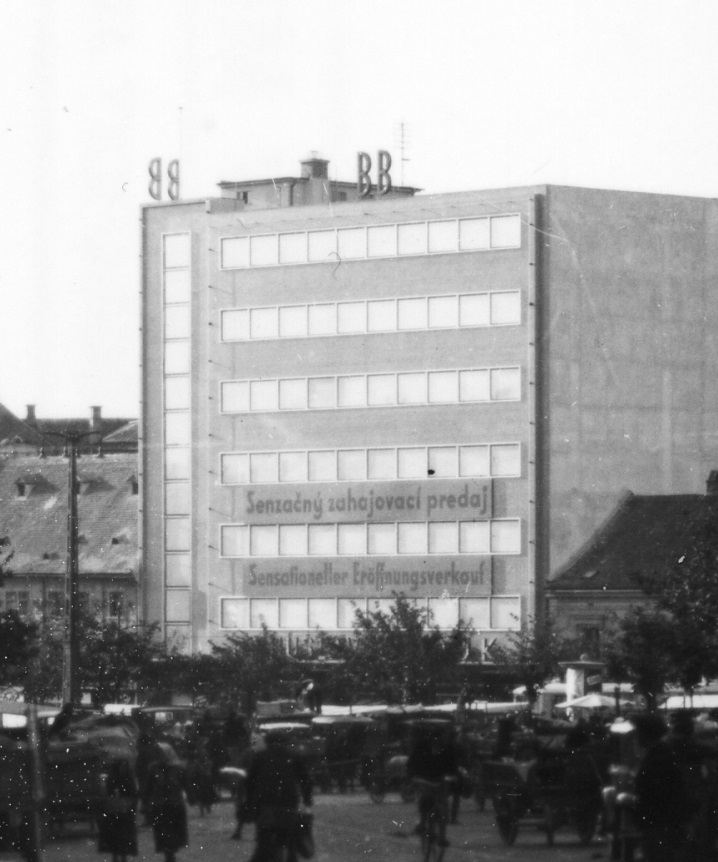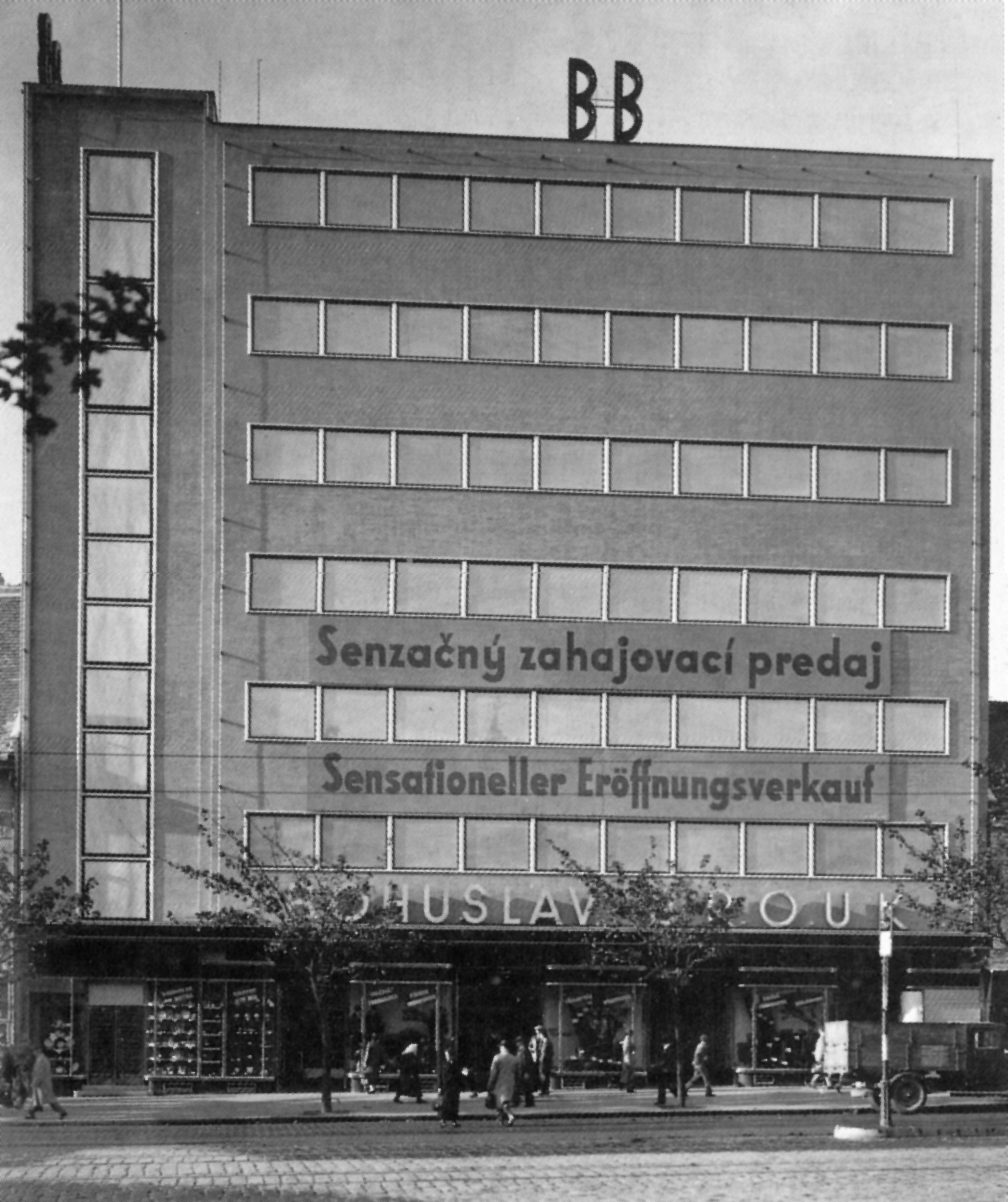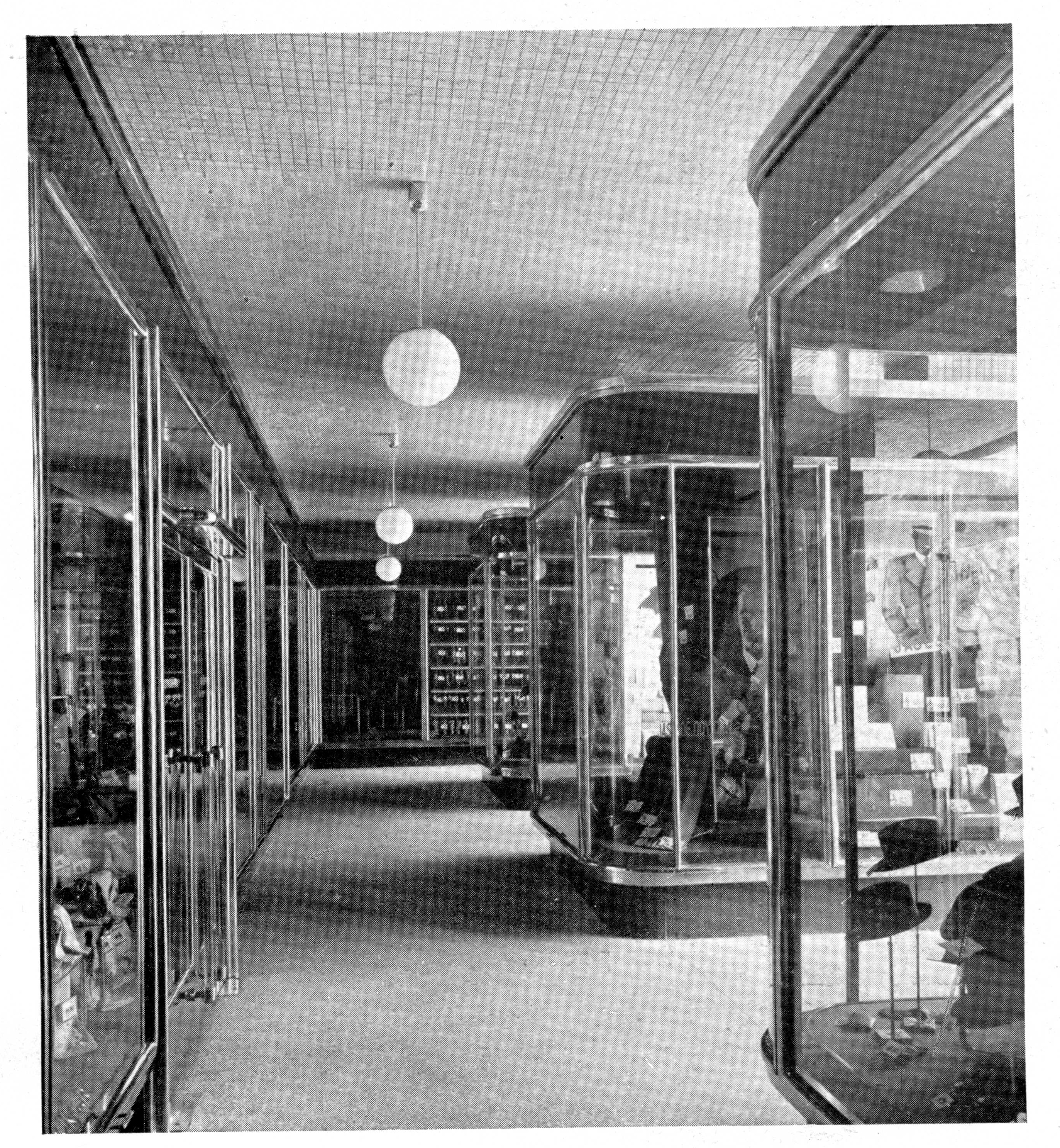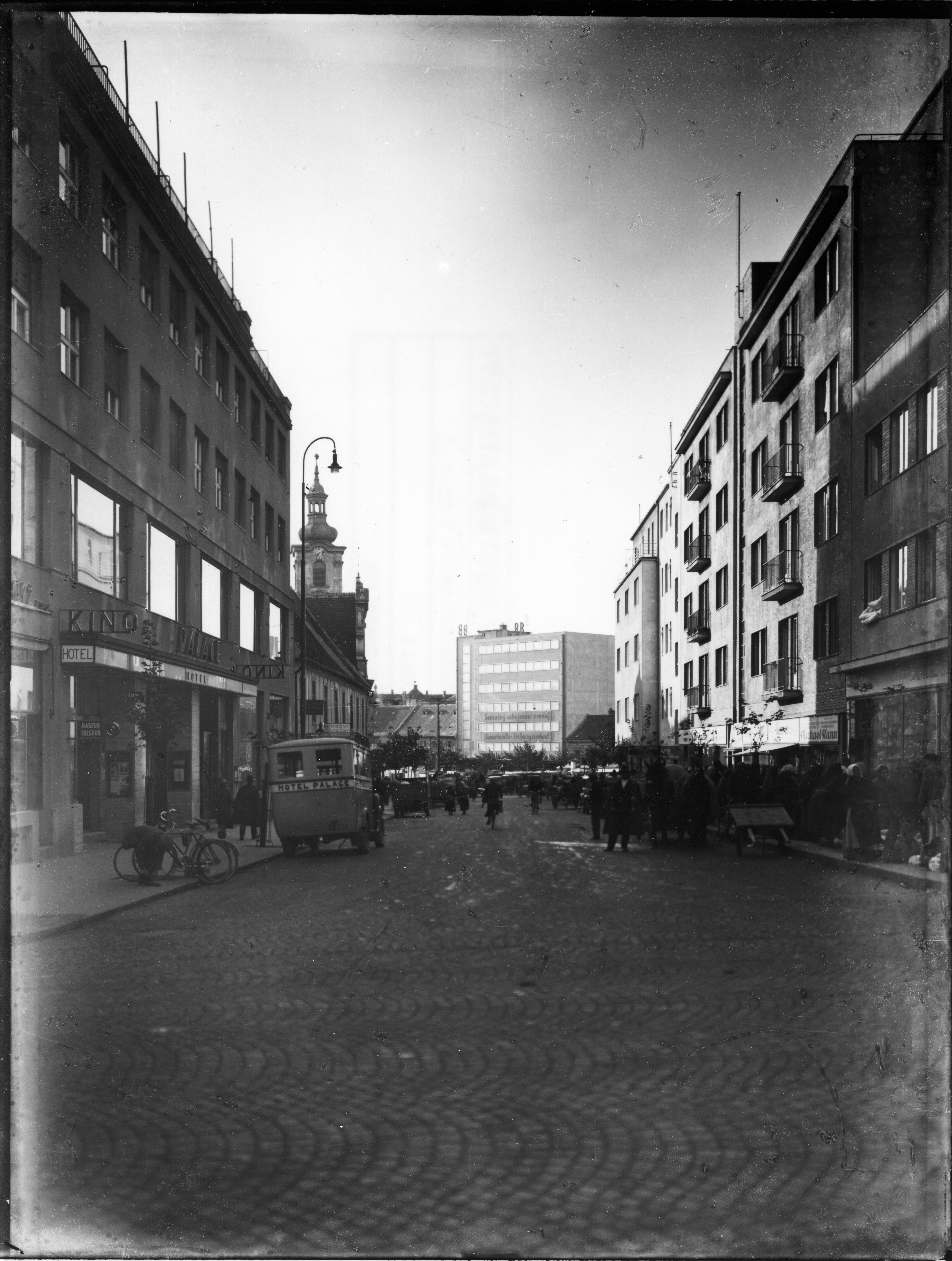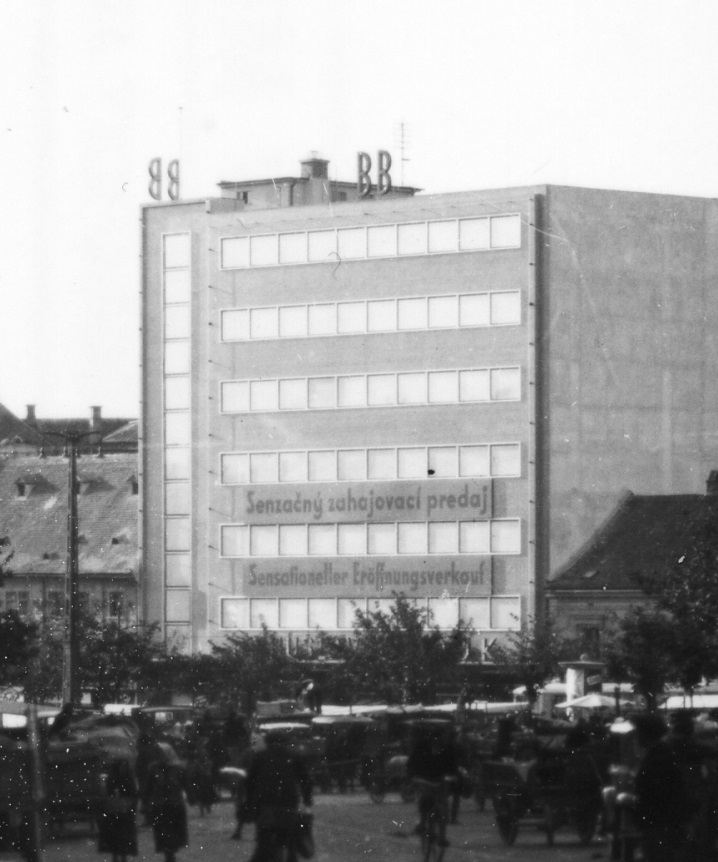 Constructed with a ferroconcrete skeleton on a free floor plan, the store stands in the compact setting of Bratislava's Námestia SNP, then undergoing a real construction boom. In the left structural tract is the communications core of the building, a two-part staircase and paired lifts. The lightened front section of the parterre forms an attractive entryway, in which there are three large vitrines. On the floors – seven above ground and two below – are large open retail areas, or service technology. The store's facade was covered in ceramic tile. The communications core is accentuated by the continual vertical band of glass; the sales areas have long ribbon windows across the facade's entire width. Framing the windows is a highly visible rounded surround of stainless steel. Also highly effective was the original nocturnal illumination, with bands of neon around the facade perimeter.
The store was built in five months (from April to August 1936) and ranks among the greatest works of Functionalism in Slovakia, as well as a great achievement in the oeuvre of its architect, Christian Ludwig. Its form not only corresponds to the new stylistic order, but moreover its use of technical elements and industrial prefabricates fully meets its Functionalistic spirit. At the end of the 1990s, it was renovated as the 'Dunaj' (Danube) department store from a project by Ján Bahna.
Bibliography:
GROSS, A.: Obchodné mestské štvrti – obchodný dom Bohuslav Brouk v Bratislave. Slovenský staviteľ 6, 1936, s. 325 – 330 a s. 232 – 233.
Das Kaufhaus Bohuslav Brouk in Pressburg. Forum 7, 1937, s. 176 – 178.
FOLTYN, Ladislav: Slovenská architektúra a česká avantgarda 1918 – 1939. Bratislava, SAS 1993, s. 194 a 201.
MORAVČÍKOVÁ, Henrieta: Tradícia a novátorstvo v architektonickom diele Christiana Ludwiga. Architektúra & urbanizmus 31, 1997, 4, s. 197 – 198.
DULLA, Matúš – MORAVČÍKOVÁ, Henrieta: Architektúra Slovenska v 20. storočí. Bratislava, Slovart 2002. 512 s., tu s. 388.
MORAVČÍKOVÁ, Henrieta: Dva modely prijímania moderny v architektúre Slovenska: Fridrich Weinwurm a Christian Ludwig. Architektúra & urbanizmus 40, 2006, 3 – 4, s. 131 – 154.