Café Regina
current function
trade and services
address
Hurbanovo námestie 7, Bratislava
architects
Ludwig Christian
builders
Pittel a Brausewetter
project
1937

implementation
1937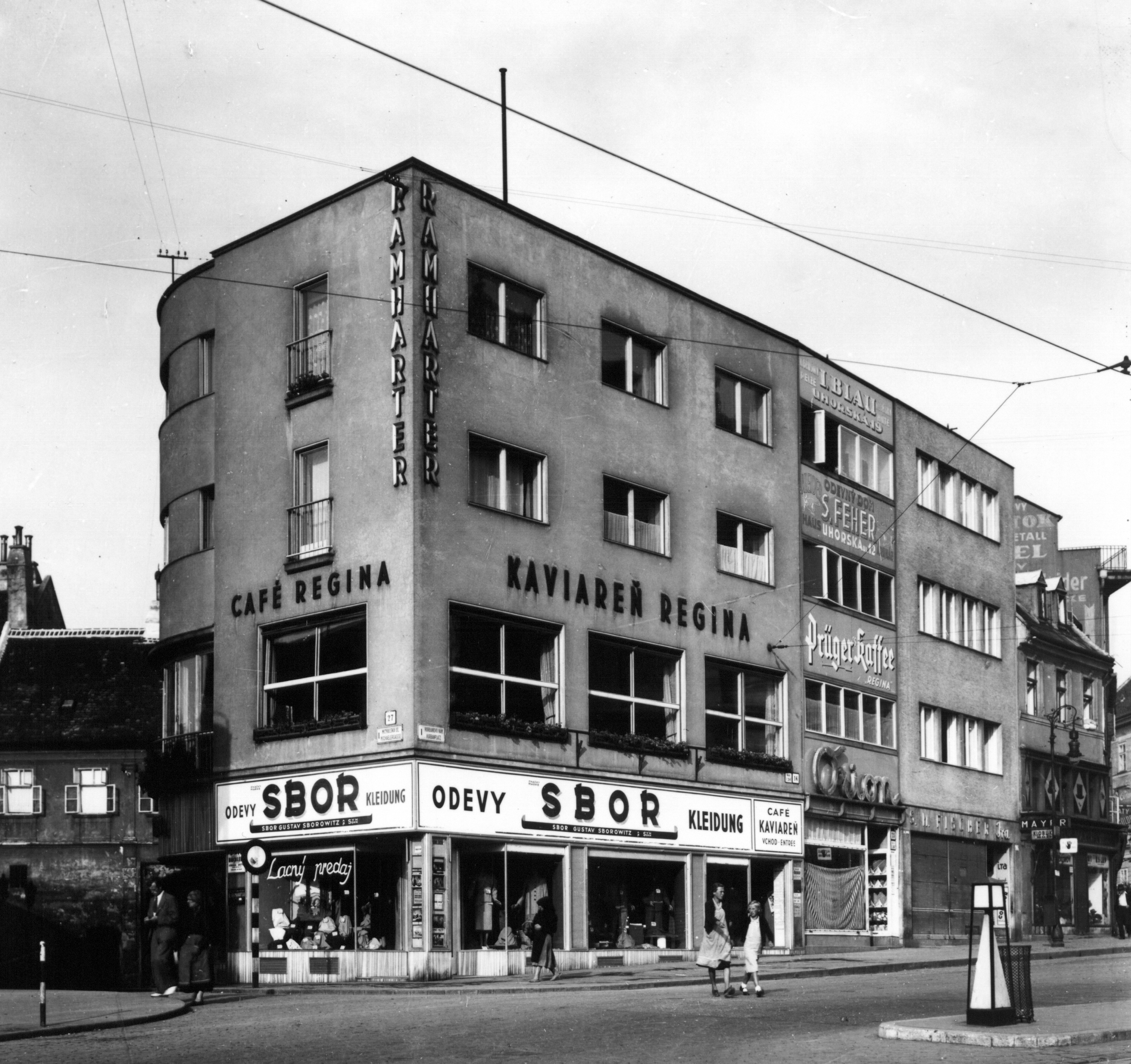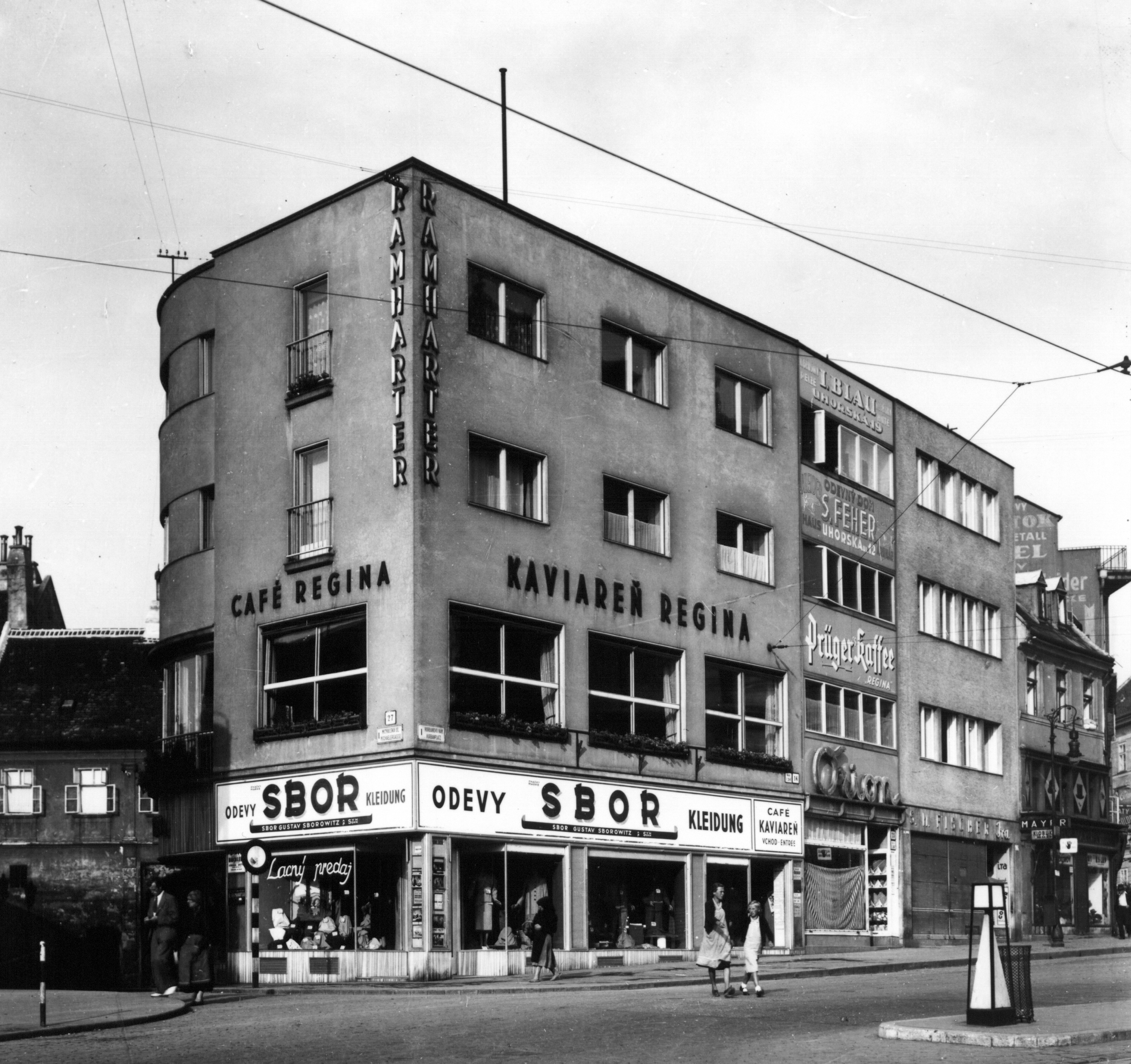 The building is part of the old city moat, into which it is partially set. Originally, the building was planned as a multi-purpose structure with medical offices, private flats, a cafe and retail spaces. The second below-ground level originally held an air-raid shelter. In its layout, the building corresponds to the exposed situation and the complex conditions of the terrain. At the corner, the building has a rounded edge lightened with extensive glazing. On the second floor, the relatively simple facade has large window openings and a series of French windows; the two floors above have plain windows framed by paired horizontal strips. At the time of completion, the building brought to completion the construction of a series of new additions to the historic urban centre; currently, it forms with the two adjoining buildings (D. Quastler and E. Steiner) and the opposite Baťa department store (V. Karfík) a complete ensemble of mid-20th century modernism. From 1957 to 2000 the building also contained the Cyprián Majerník Gallery, an important site for the works of young artists.
Bibliography:
MORAVČÍKOVÁ, Henrieta: Tradícia a novátorstvo v architektonickom diele Christiana Ludwiga. Architektúra & urbanizmus 31, 1997, 4, s. 197 – 198.
DULLA, Matúš – MORAVČÍKOVÁ, Henrieta: Architektúra Slovenska v 20. storočí. Bratislava, Slovart 2002, 512 s., tu s. 395.
MORAVČÍKOVÁ, Henrieta: Dva modely prijímania moderny v architektúre Slovenska: Fridrich Weinwurm a Christian Ludwig. Architektúra & urbanizmus 40, 2006, 3 – 4, s. 131 – 154.